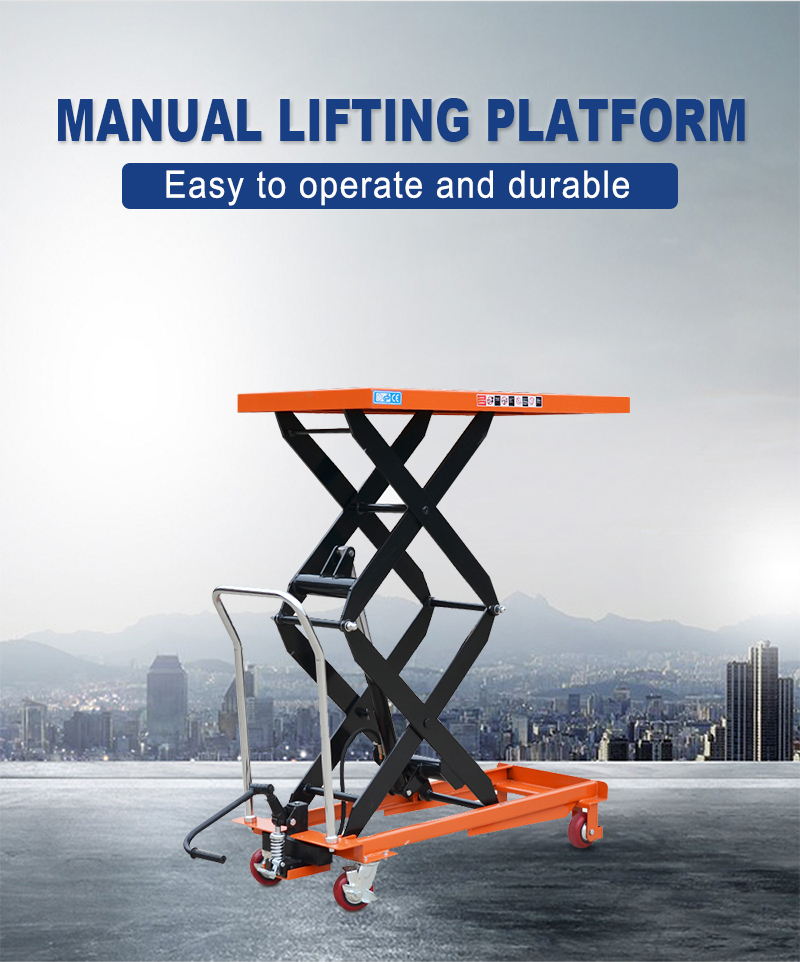 Manual lifting platform is easy to operate and durable.Lifting and transporting goods to the ideal position through hydraulic operation of the foot pedal.The descending speed can be controlled by hand.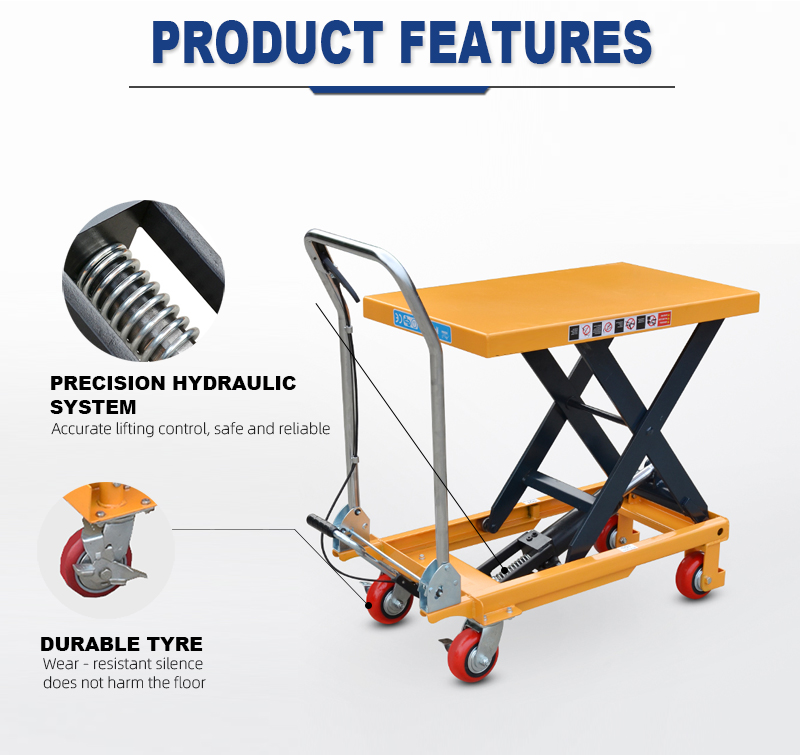 Our product is hydraulic lift table,it is accuate lifting control,safe and reliable.It has durable tyre,it is wear-resistant and does not harm the floor.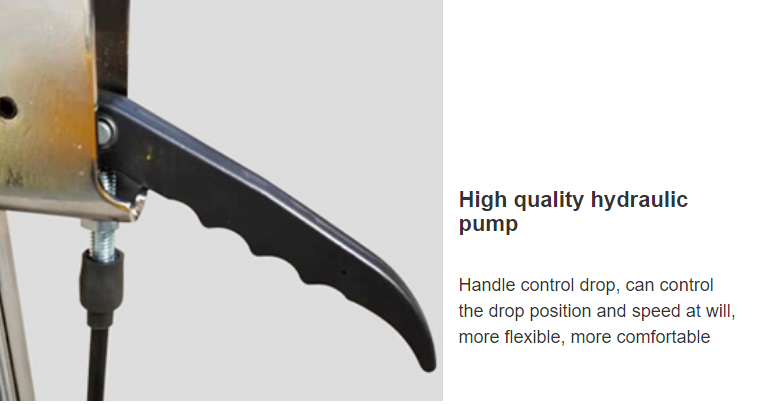 This is high quality hydraulic pump. Handle control drop, it can control the drop position and speed at will, more flexible, more comfortable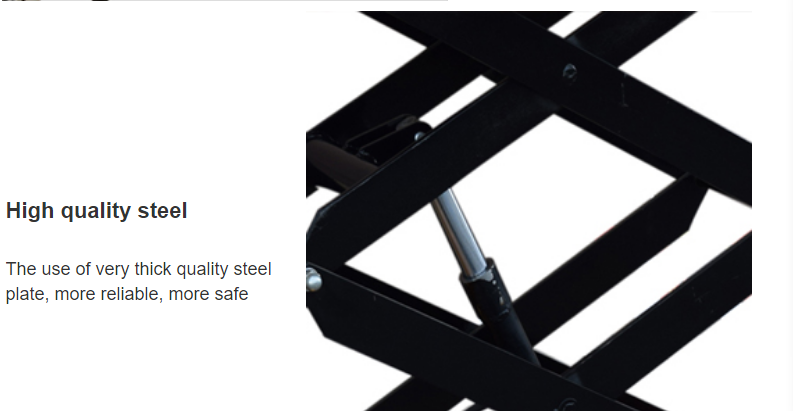 This is high quality steel.This is body structure.The use of very thick quality steel plate, more reliable, more safe.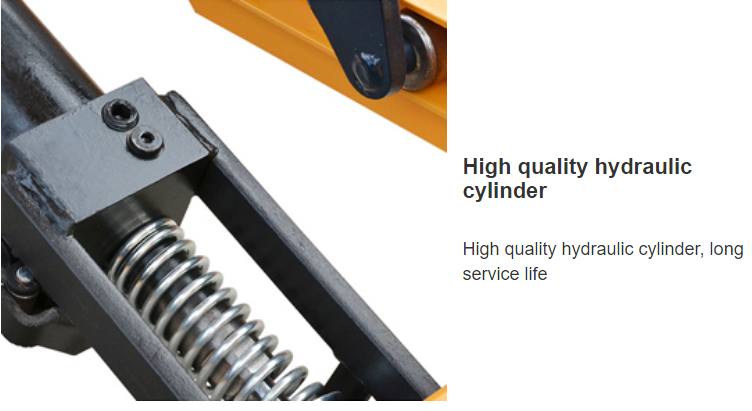 This is our high quality hydraulic cylinder.It has long service life.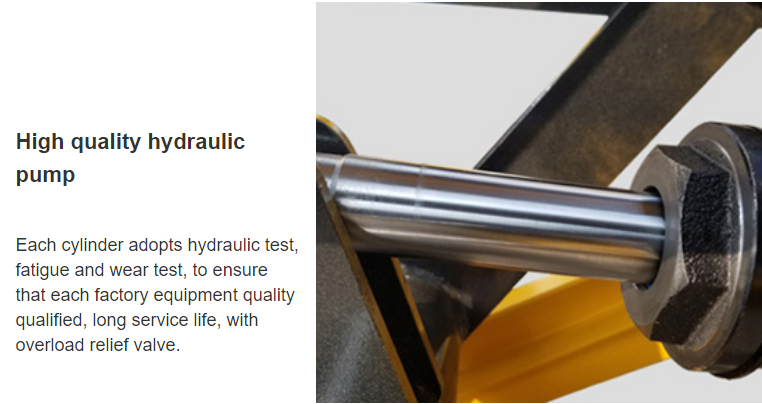 Each cylinder adopts hydraulic test, fatigue and wear test, to ensure that each factory equipment quality qualified, long service life, with overload relief valve.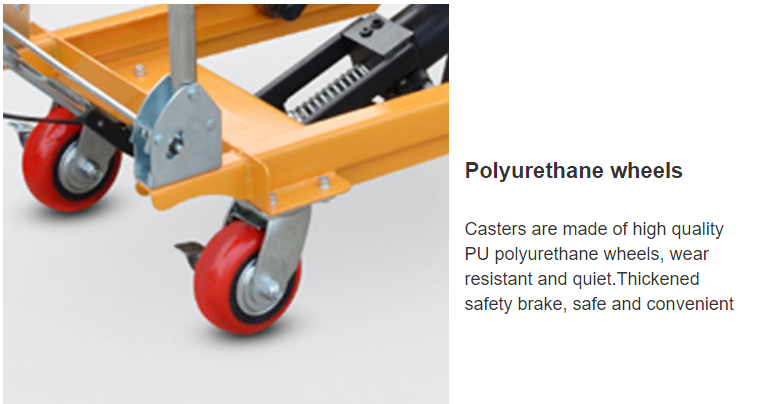 Our product is polyurethane wheels. Casters are made of high quality PU polyurethane wheels, wear resistant and quiet.Thickened safety brake, safe and convenient.