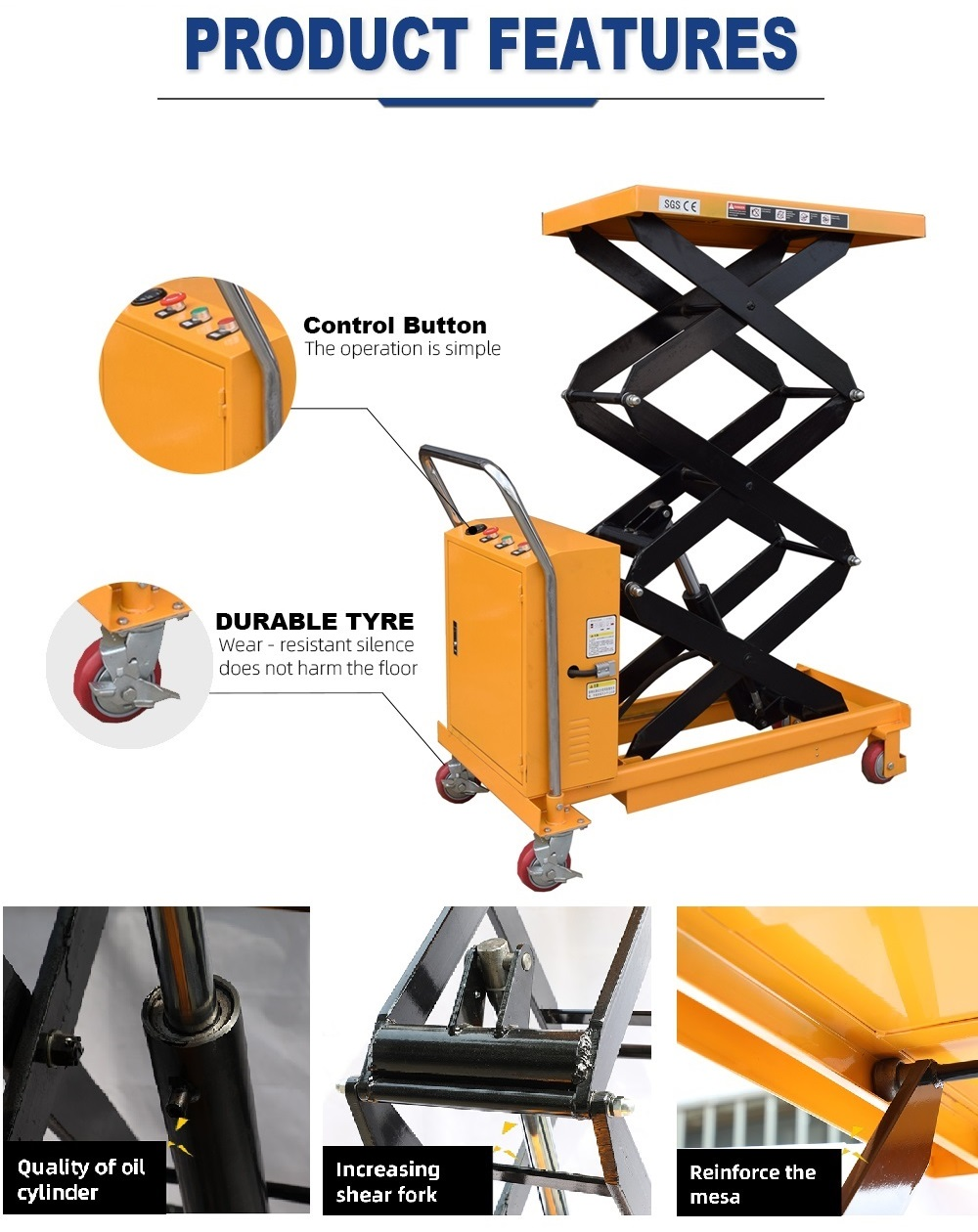 Powerful load-bearing, electric lifting, time-saving and labor-saving, stable performance and easy maintenance.Lifting platform is easy to operate and durable.
Thickened scissor, durable and safe, stable performance, stable lifting. It can also be modified for Loading and unloading, lifting heavy objects, is a new ideal multi-purpose take-off and landing loading and unloading machinery.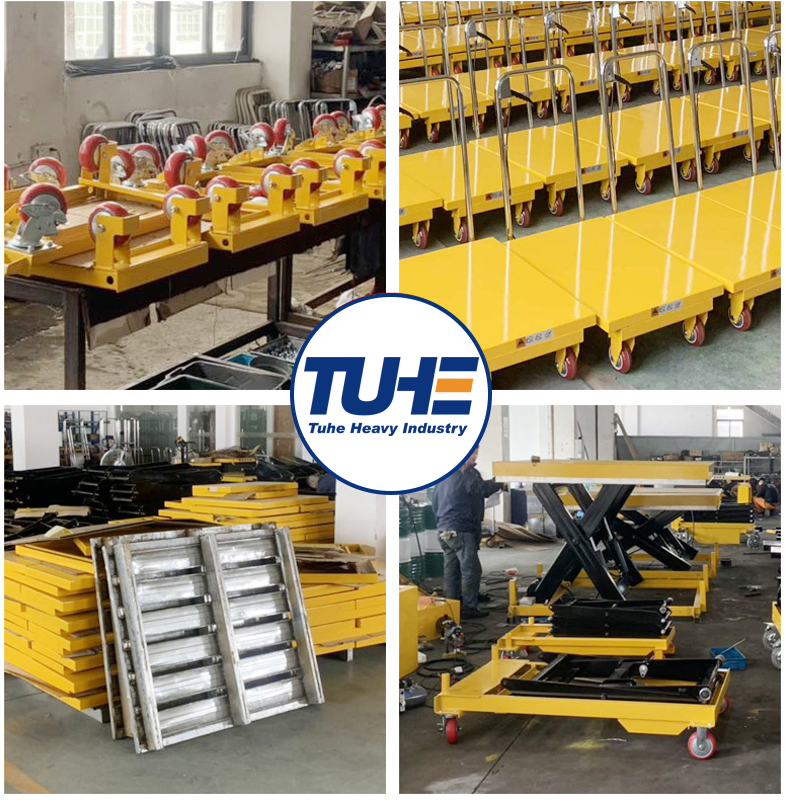 Leak-proof sealed oil cylinder, stronger load-bearing capacity and stable performance.It is accuate lifting control,safe and reliable.It has durable tyre,it is wear-resistant and does not harm the floor.