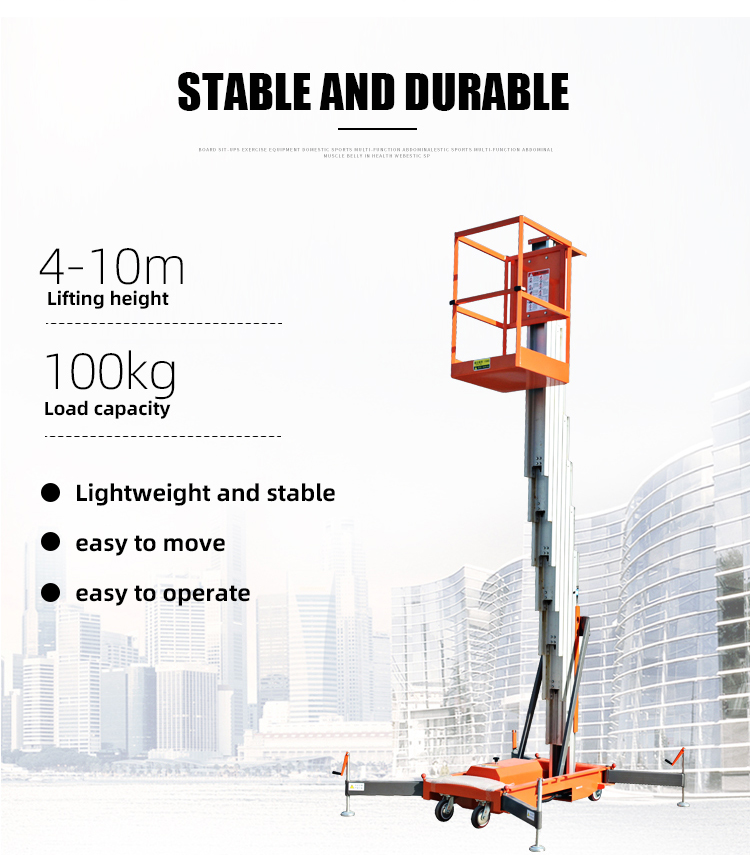 Single mast lift has 4-10m,loading weight is 100KG.It is very light and stable,easy to move and easy to operate.When working,you need open the outriggers to ensure safe.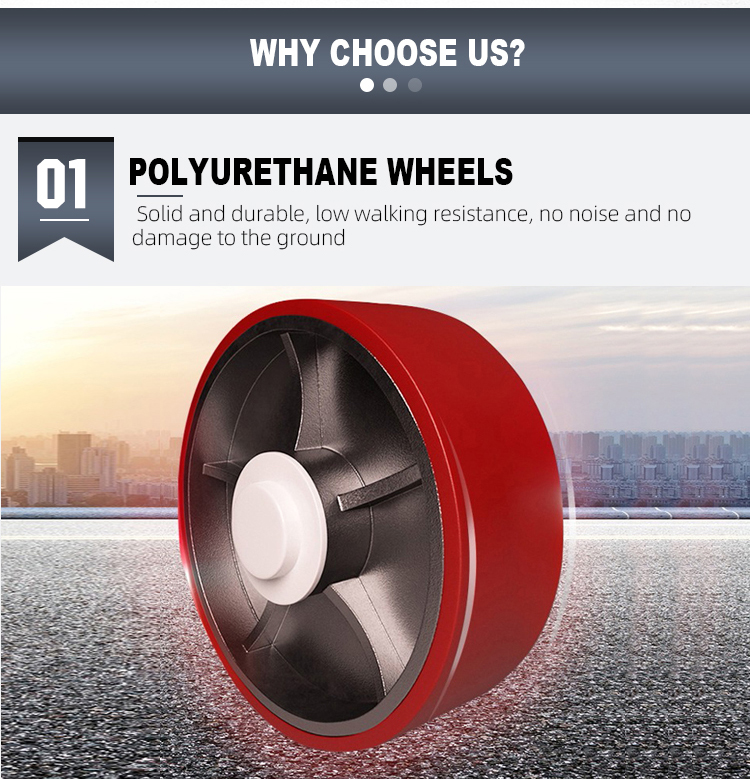 Our lift wheels use the polyurethane material,it is solid and durable,no noise,low walking resistance and no damage to the ground.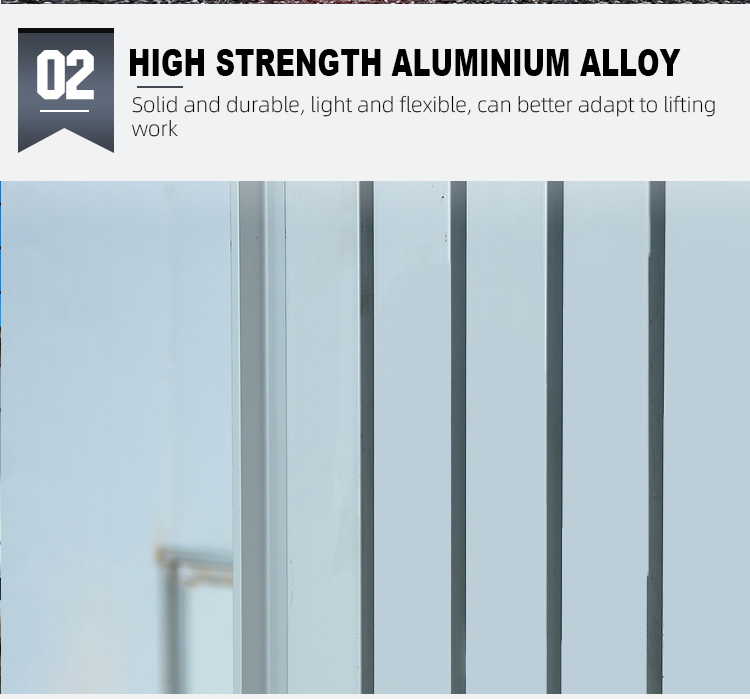 The body part is aluminum alloy material ,it is light and flexible ,solid and durable,
can better adapt to lifting work.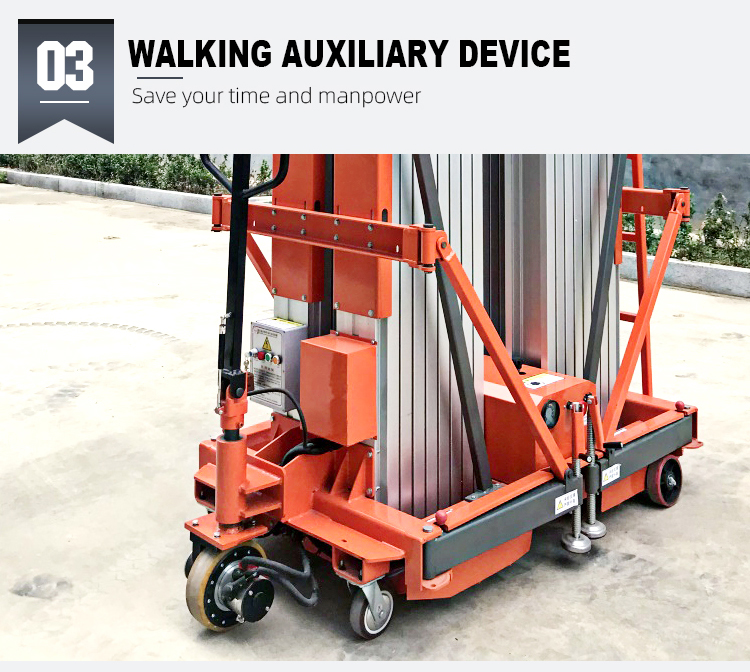 The single mast lift can save your time and manpower.One person can easy to pull.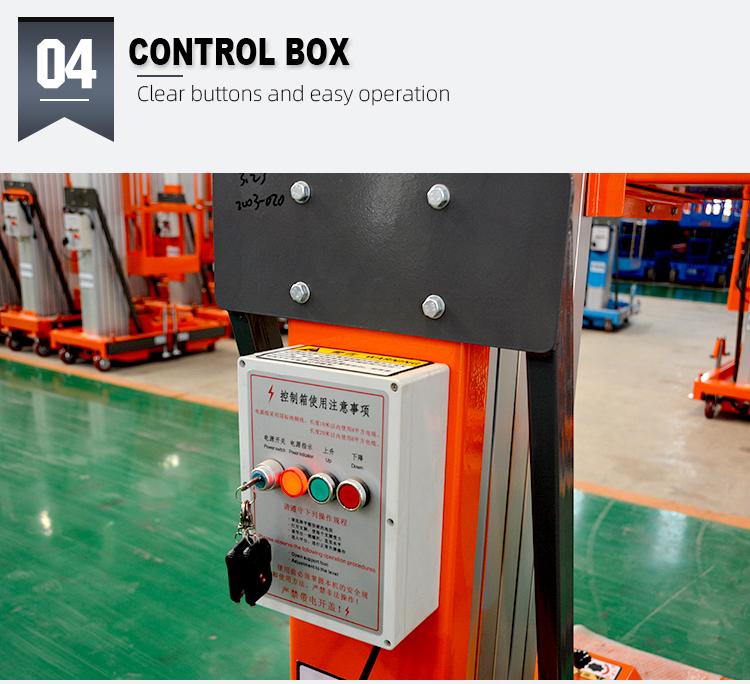 Bilingual buttons,you can easy to operation.The key is power switch,the orange
botton is power indicator,the green bottons is up,the red button is down.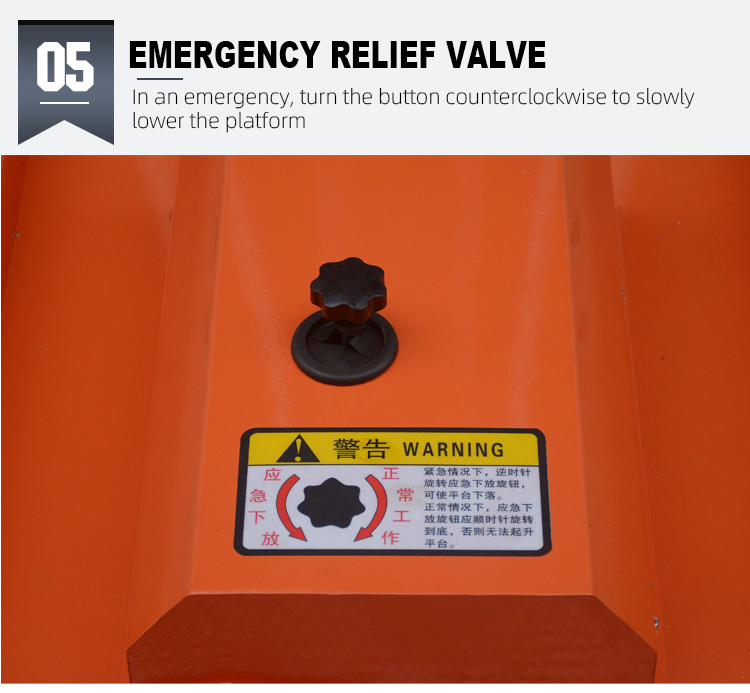 It has emergency relief valve,in the emergency,turn the button counterclockwise to
slowly lower the platform. It can ensure the opeartor safety.