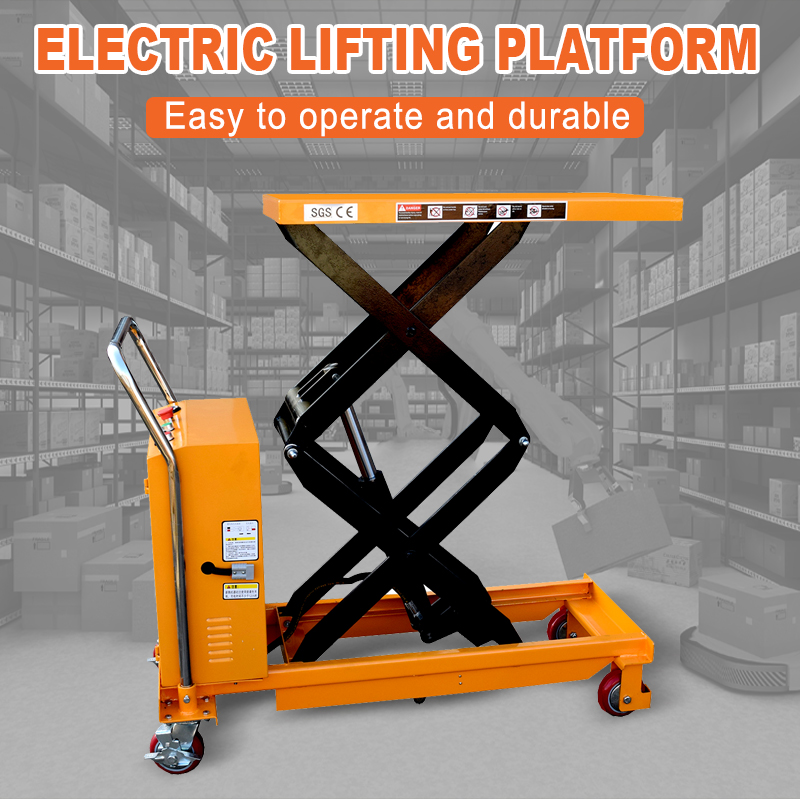 Electric trolley has control botton and durable tyre. The wheels are slience and not hurt the ground. It has high quality oil cylinder, shear fork and reinforce the mesa. Control button control up and down, simple operation.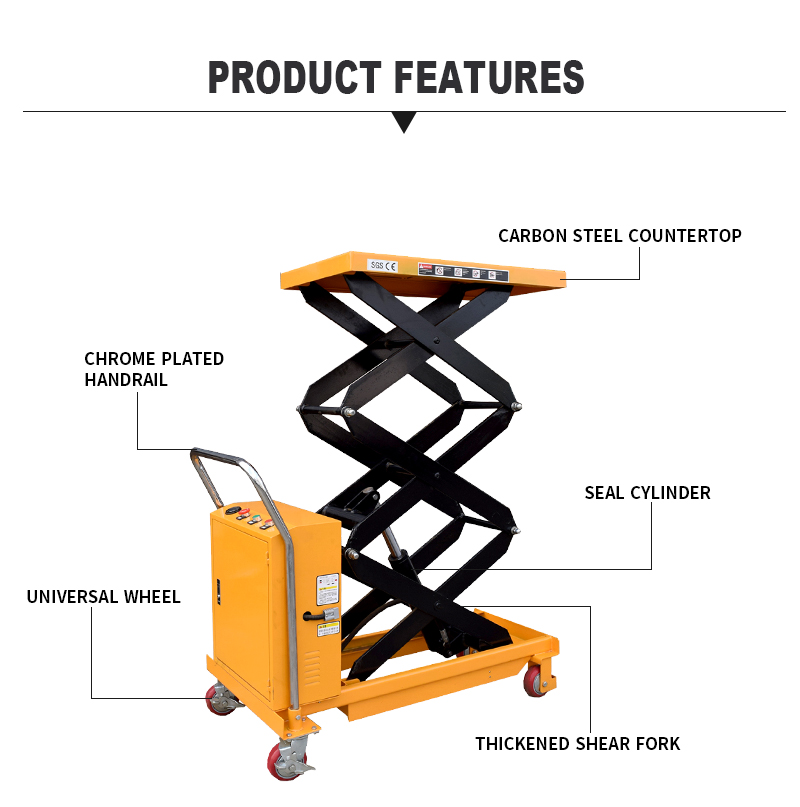 The electric scissor lift trolley used for lifting, transporting, positioning, assembling, stacking and unstacking. Easy-to-operate brake keeps unit stationary while loading and unloading, while the lowering valve provides precise lowering.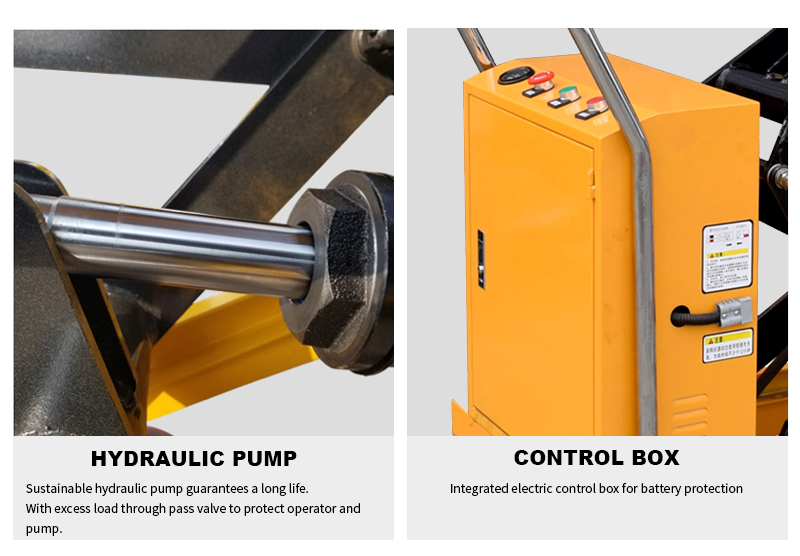 The electric hydraulic platform car produced by our company has beautiful appearance, firm structure, stability, safety and reliability. Its internal performance and service life have reached the advanced level of the same equipment.