1.5 Tons China Fixed Electric Hydraulic Cargo Lift With Free Parts.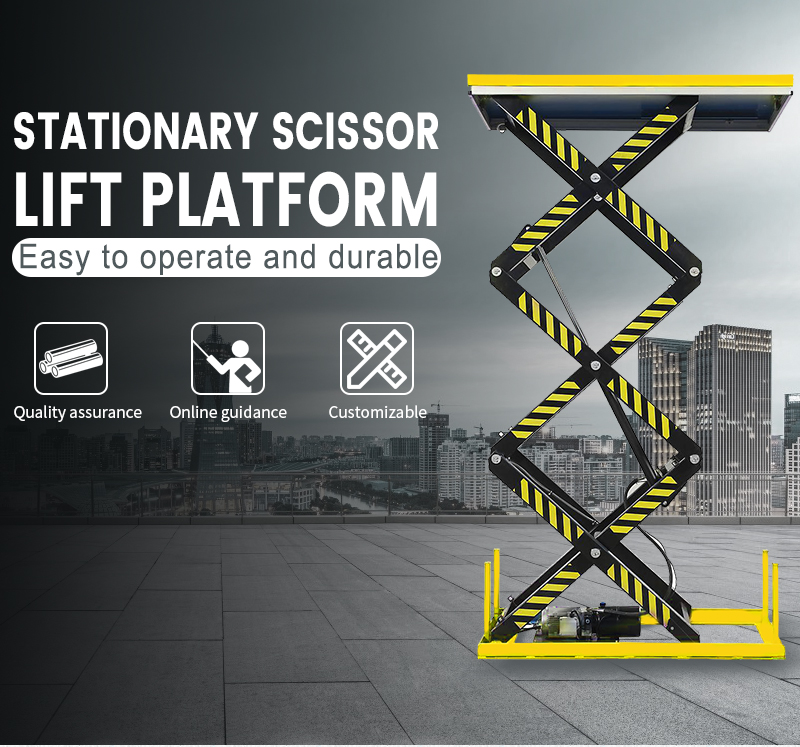 Electric Hydraulic Cargo Lift has lots of guarantee.We are a manufacturer with more than 10 years production experience, can give you the best quality assurance. Our lift provide the best solution for loading and offloading goods between different height.
1. Quality assurance.
2. Online guidance.
3. Customizable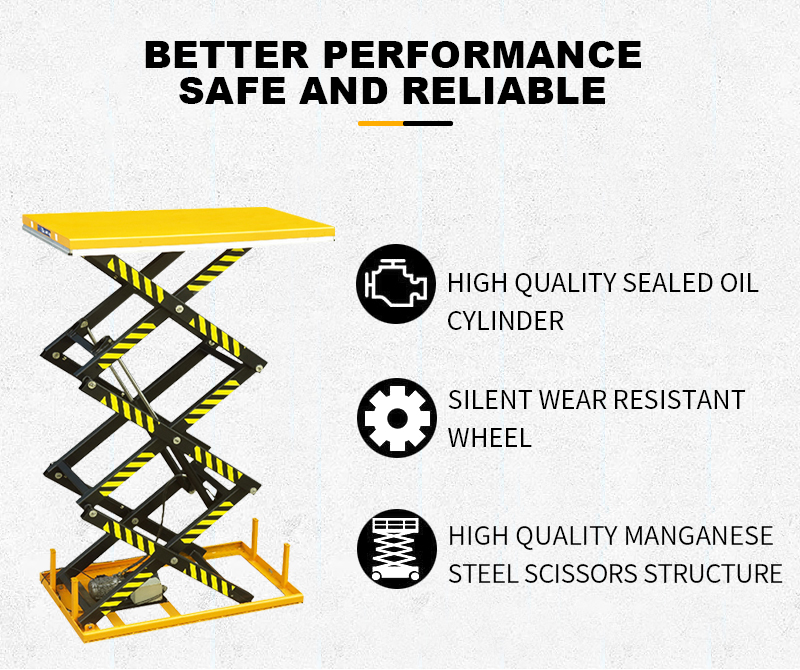 Electric Hydraulic Cargo Lift is equipped with a lot of high quality accessories. We can provide 100% customization and it have many good parts.
1. High quality sealed oil cylinder.
2. Silent wear resistant wheel.
3. High quality manganese steel scissors structure.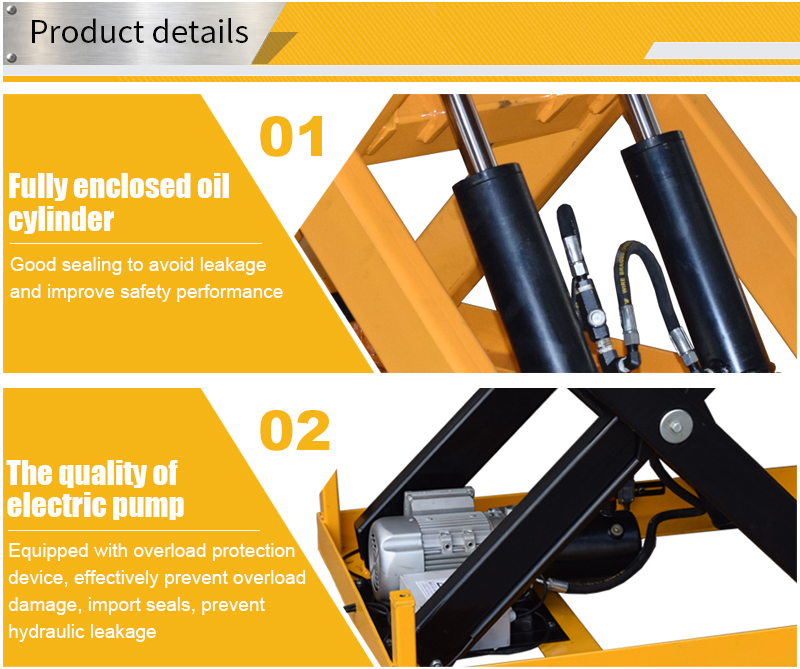 Electric Hydraulic Cargo Lift has two main parts. The following are the two main power components and transmission components of our lifting platform.
1. When the fully enclosed hydraulic cylinder works, it is safe and reliable, and the noise is low.
2. The electric pump station is equipped with overload protection, which can effectively protect the main components, reduce the loss, and prolong the service time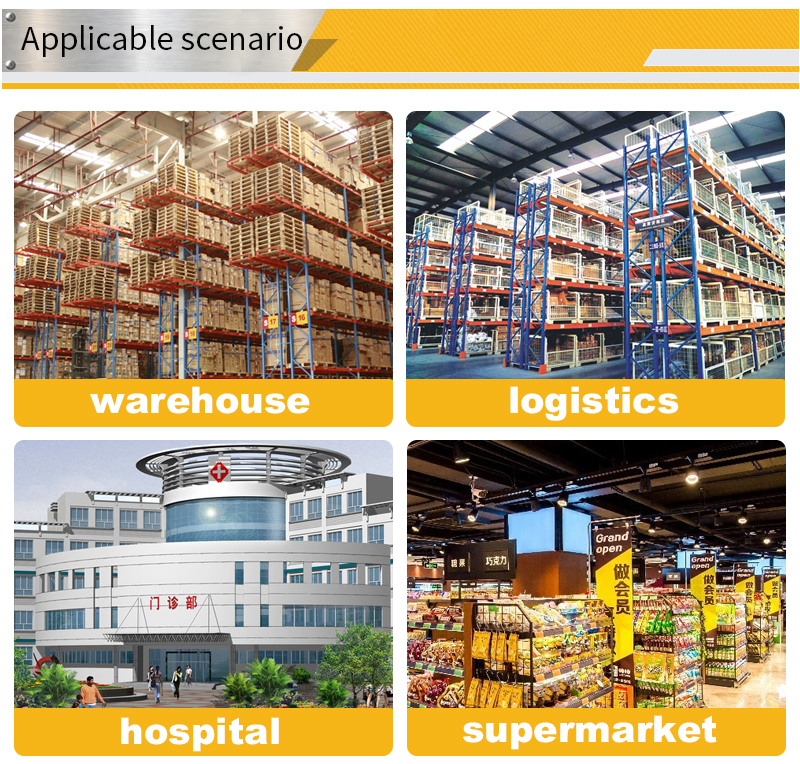 Electric Hydraulic Cargo Lift has many ways to use. Our lifting platform can be used in different working environment, and has long service life and easy installation.
1. Warehouse.
2. Logistics.
3. Hospital.
4. Supermarket.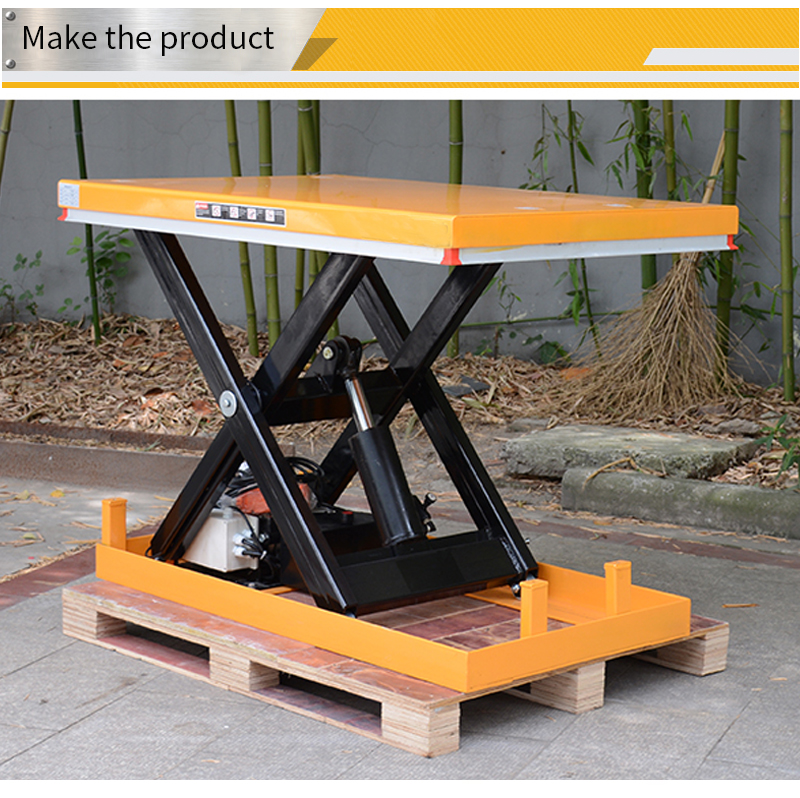 This is the reference picture. Platform size, load capacity and lifting height can be customized according to your requirements.