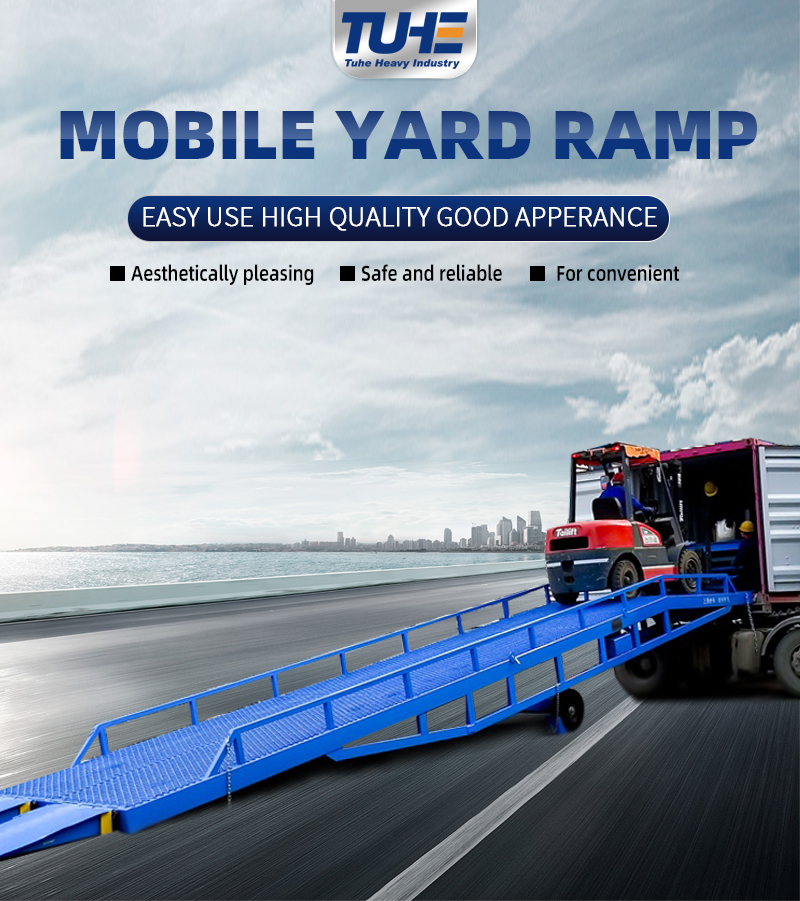 This is our mobile loading and unloading ramp. It has some adventages, such as aesthetically pleasing ,safe , reliable and very convenient. Perfectly balanced on two wheels, and fitted with a removable tow bar, the ramp can be moved anywhere easily.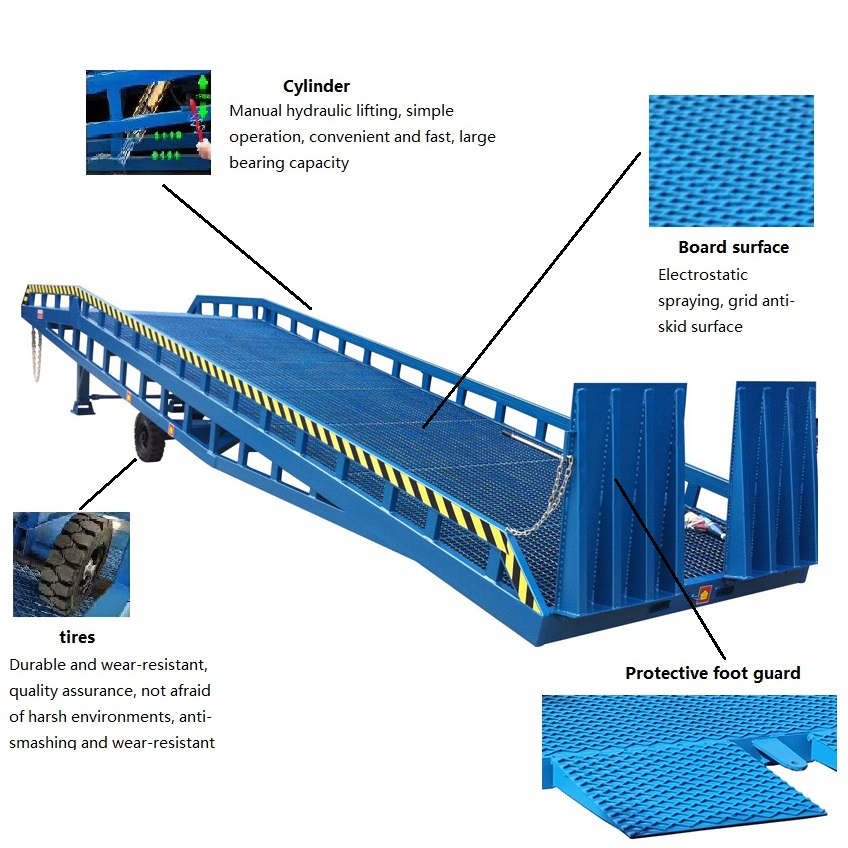 This picture is mainly structure. It includes cylinder, board surface, tires, protective foot guard. It has simple operation,it can bearing capacity. The tires are durable, wear-resistant, quality assurance, not afraid of harsh environments, anti-smashing.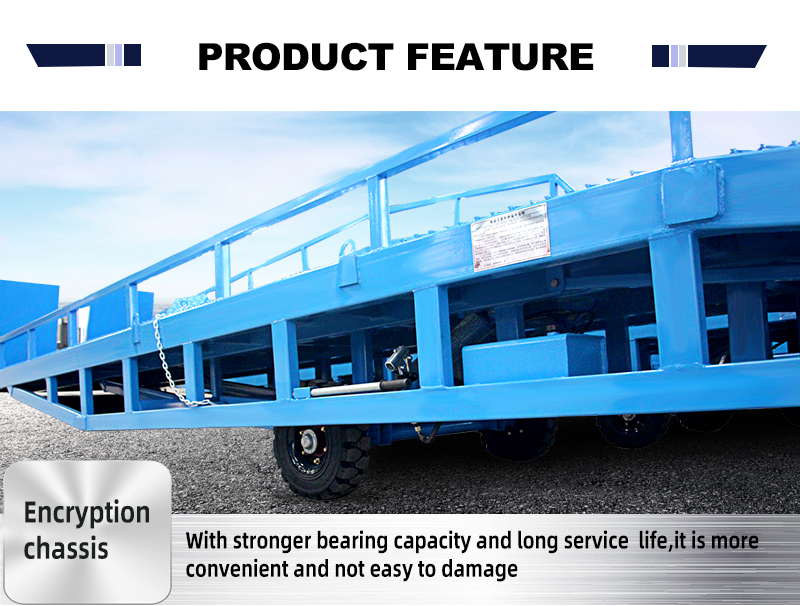 Our ramp chassis with stronger bearing capacity and long service lift, it is more convenient and not easy to damage.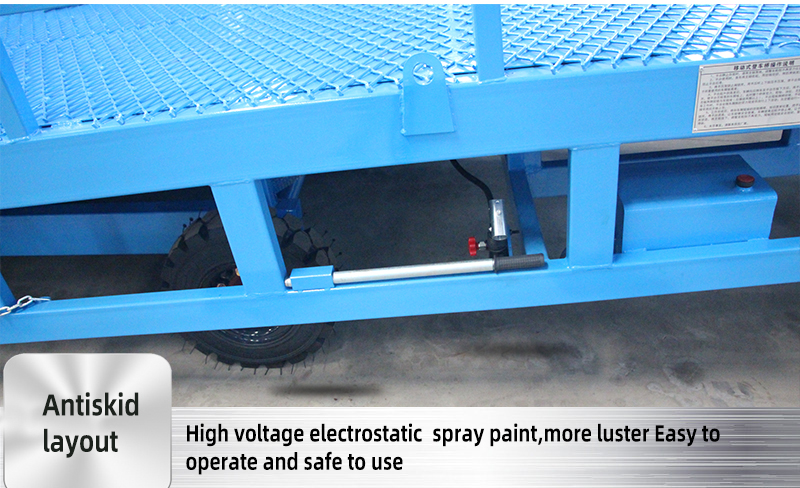 The platform has anti-skid layout. Adopting high voltage electrostatic spray paint, more luster.The platform is easy to operate and safe to use.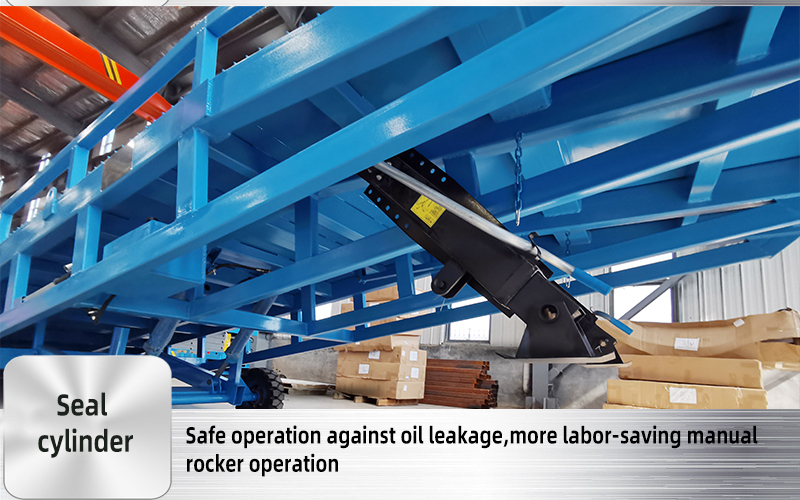 The ramp has seal cylinder, it is very safe, it can against oil leakage, it is more labor-saving manual rocker operation.