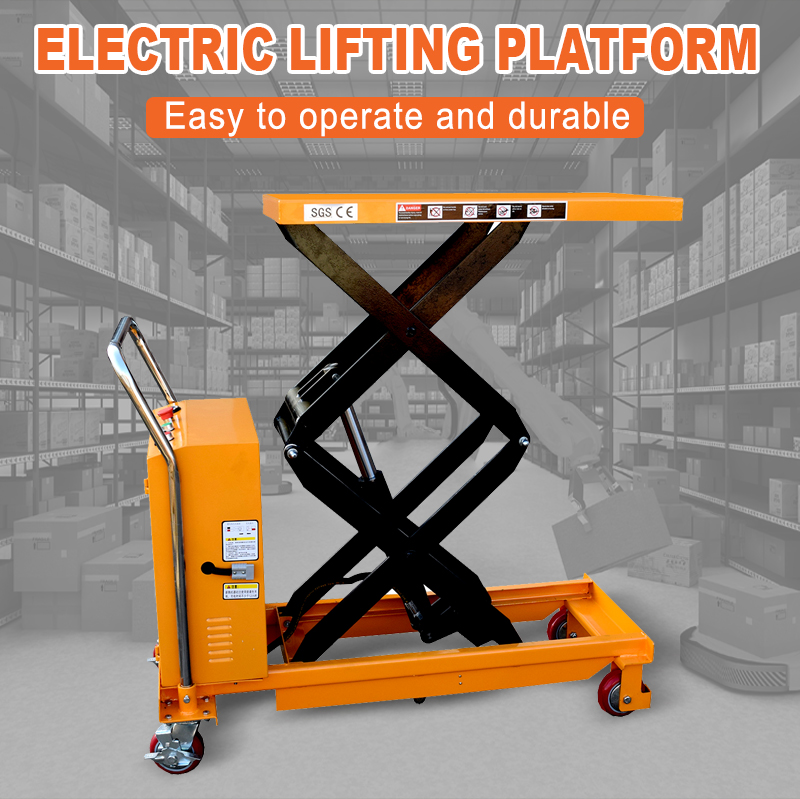 Electric platform lift table is made of high strength steel, reasonable design structure, safe, stable and reliable, built-in safety valve, fully sealed cylinder, electric control of hydraulic system lifting, easy and simple operation.

Electric trolley equip with guide wheel to save operator's energy and protect the load wheel and pallet load wheel. Hydraulic pump design, easy to pump up for the line loading and unloading operation to maintain an ideal height design.
Electric lift table has carton package and wooden package. We can ship it according to your requirements.