The mobile loading ramp is fully hydraulically driven, with simple operation and reliable operation.It has some advantages, aesthetically pleaseing, safe, reliable and convenient.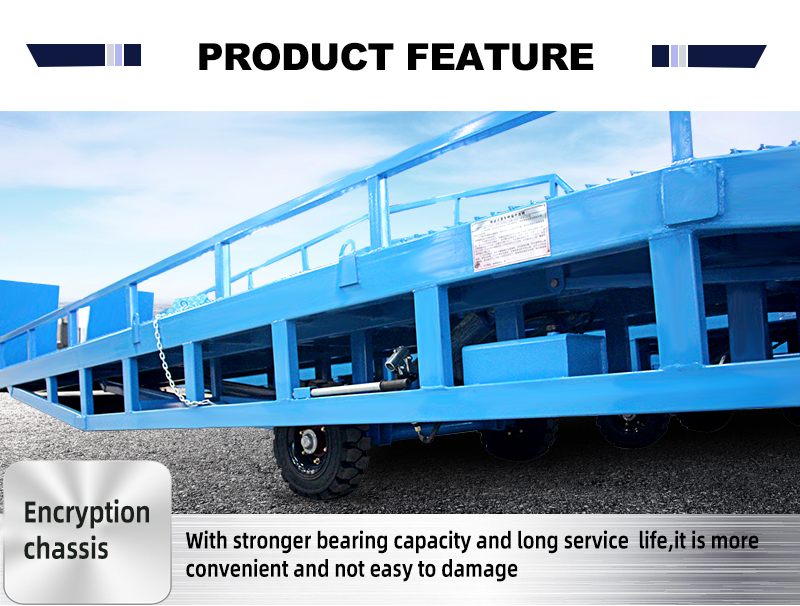 Mobile loading ramp has encryption chassis, it with stronger bearing capacity and long service lift, it is more convenient and not easy to damage. We use the best steel, we can ensure the quality.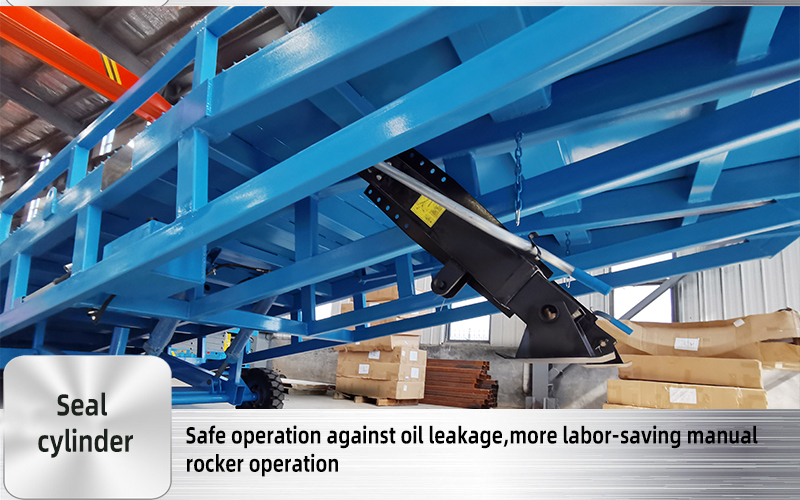 Imported seals are used to ensure that the hydraulic system has good sealing performance. The mobile boarding bridge adopts imported integral modular hydraulic station, which has good sealing performance and long service life.
Mobile loading ramp adopts anti-skid layout, unique structure increases friction and makes surface skid resistant. The surface adopts high voltage electrostatic spray paint, more luster. It is easy to operate and safe to use.