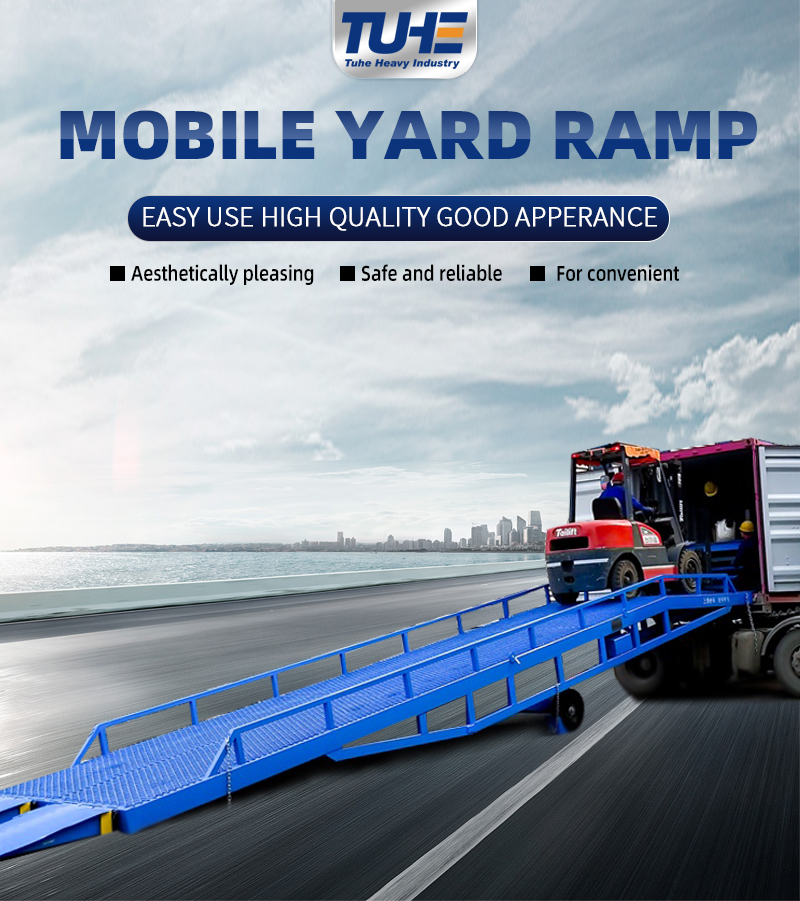 6000KG mobile loading ramp, it is very convenient, the movable courtyard ramp provides ground access for trucks and forklifts. It is removable and easy to install and disassemble.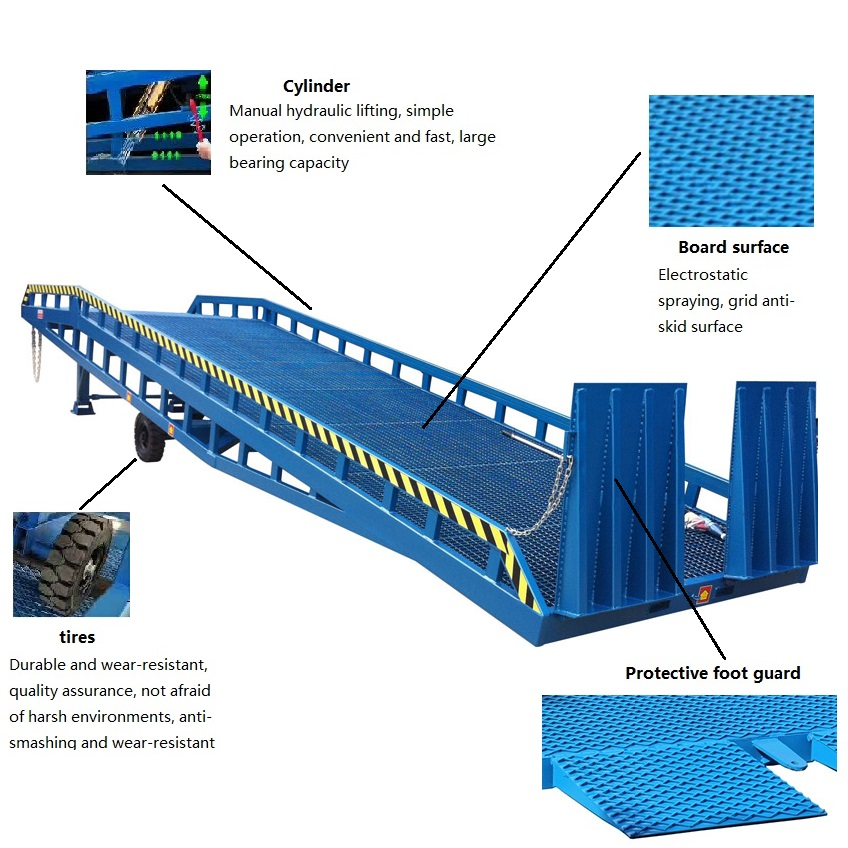 6T mobile loading ramp, it has the cylinder, manual hydraulic lifting, simple operation, convenient and fast,large bearing capacity. The tires is durable and wear-resistant, quality assurance and wear-resistant.
6000KG mobile loading ramp has encryption chassis, with stronger bearing capacity and long service lift, it is more convinent and not easy to damage.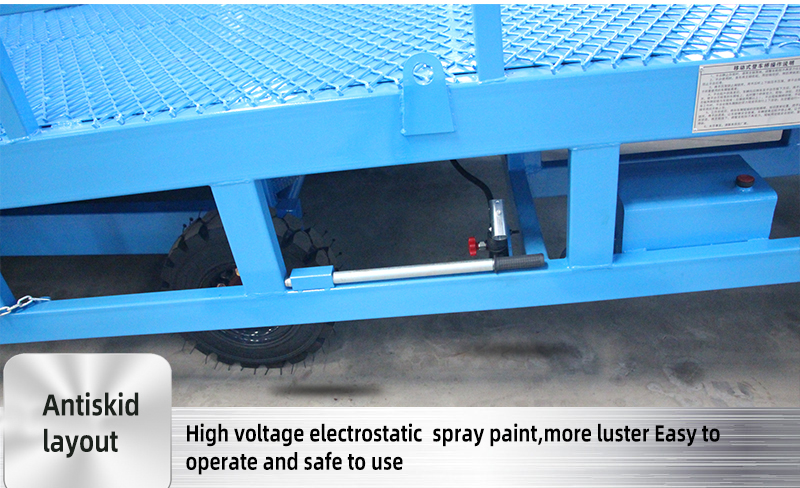 Mobile loading ramp has antiskid layout, high voltage electrostatic spray paint, more luster. It is easy to operate and safe to use.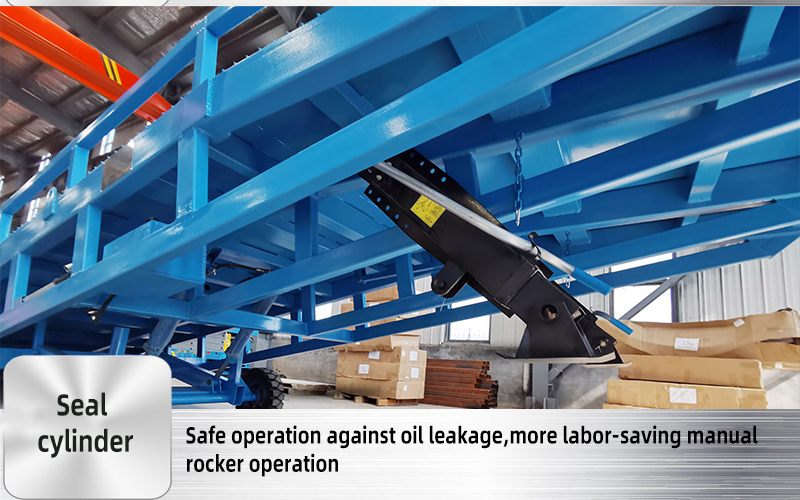 Mobile loading ramp has seal cylinder, it isn't leakage, it is high quality. It opearation is safe, more labor-saving manual rocker operation.