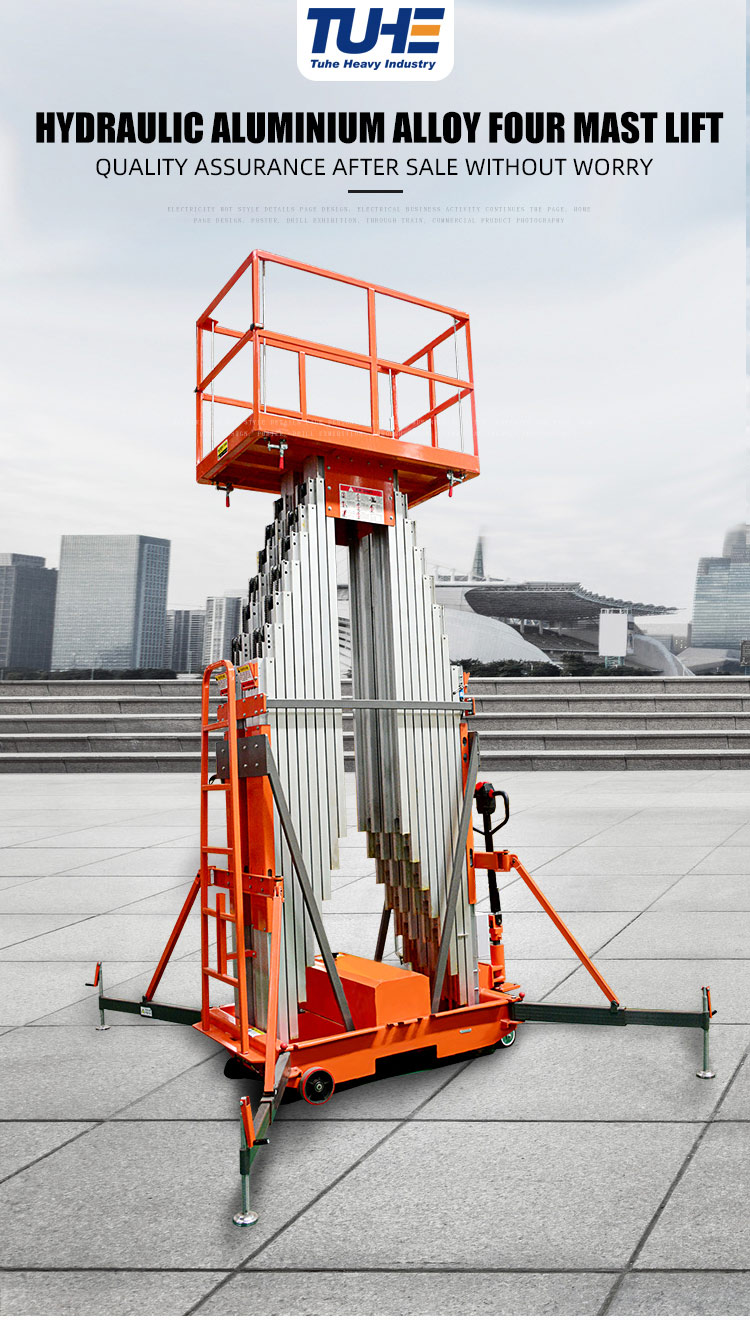 Aluminum alloy type hydraulic lifting platform is made of high-strength and high-quality aluminum alloy material. The power is driven by the hydraulic pump station to drive the chain, and the structure is reasonable and compact. The aluminum alloy lifting platform can be divided into single column, double living, three column and four column type according to the lifting height. It has the advantages of beautiful shape, small volume, light weight, stable lifting, and can be operated up and down.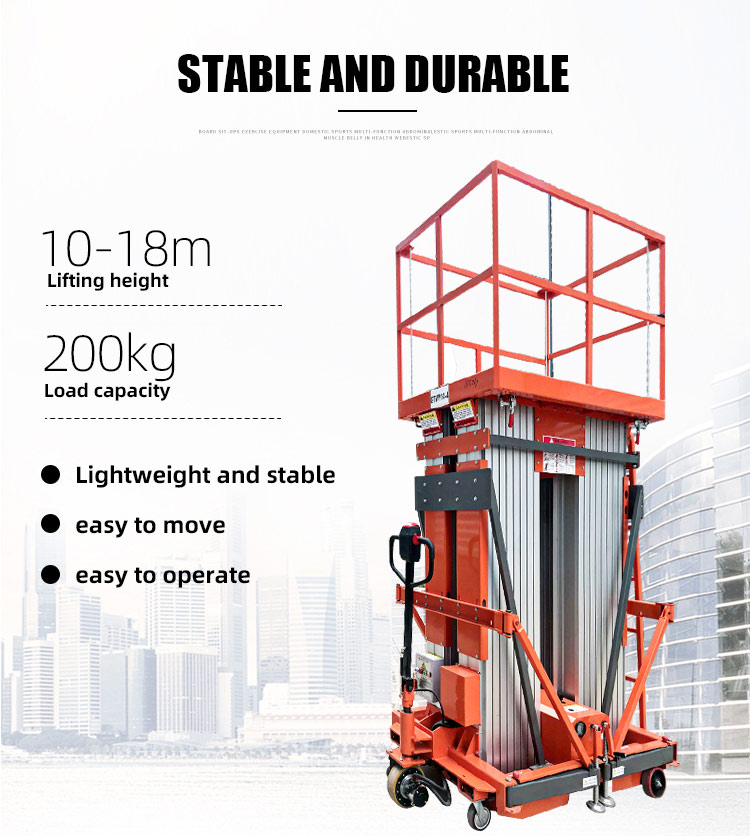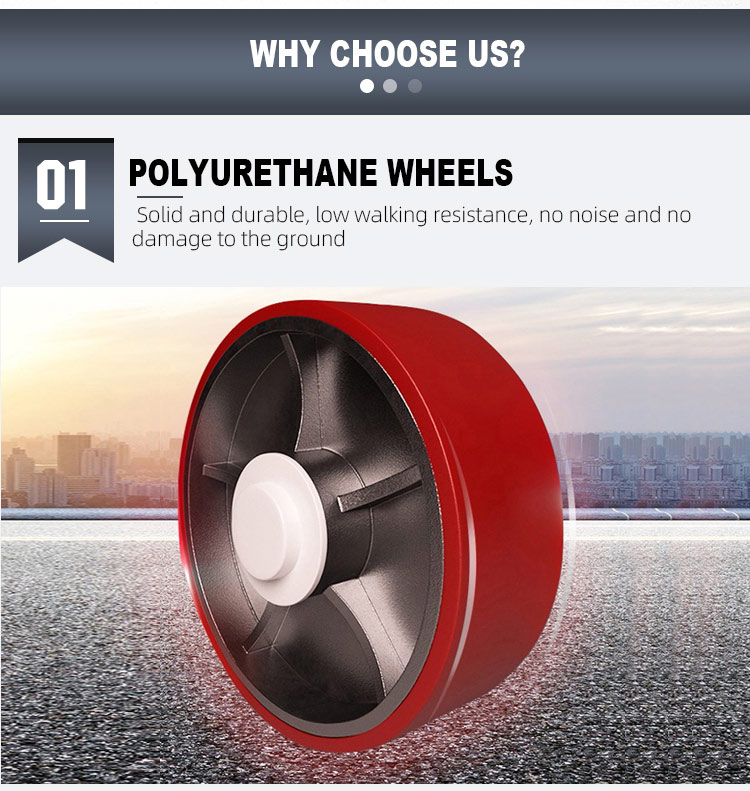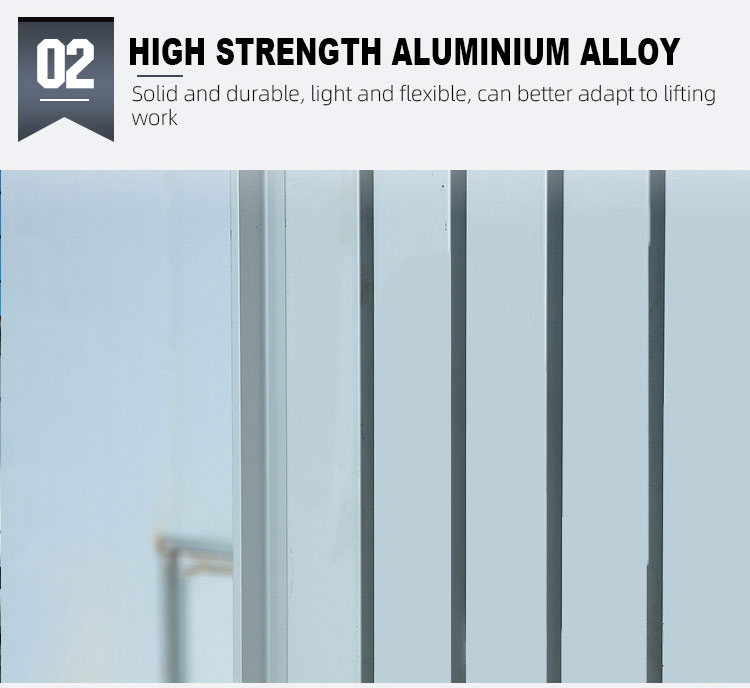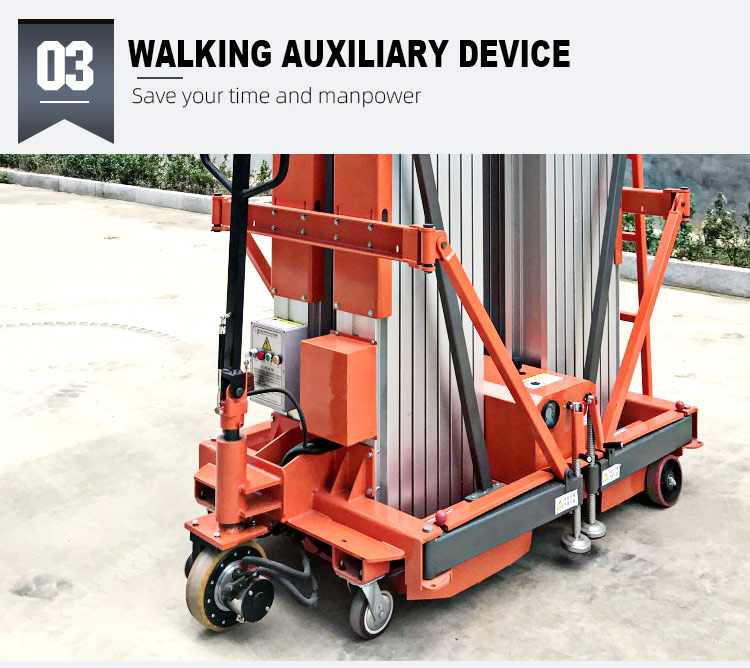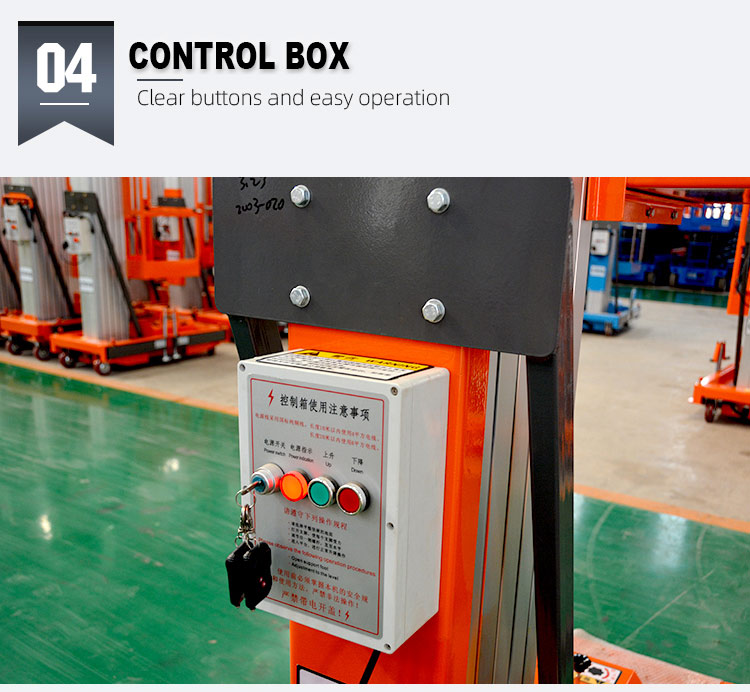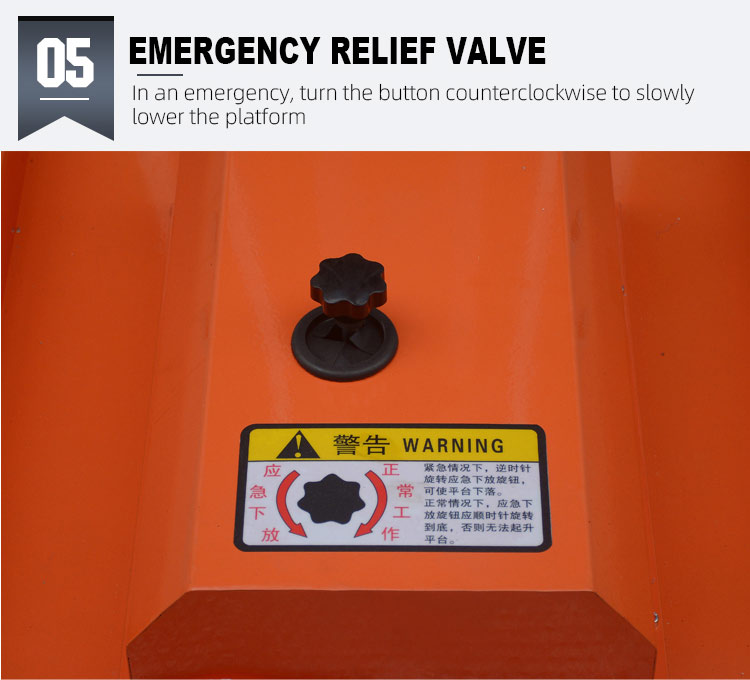 - Aerial work platform conforms to CE,98/37/EC, En92-1: 1991, EN292-1-1991 and EN280.


- A revolutionary design of mast provides the most stable and compact mast in the industry

- Easily pushed around to the designated sites.

- The control panels are available on the lift platforms and ground.

- Beautiful structure,compact mainbody,light weighted,safe and reliable.

- Double Aluminum alloy mast Lifts is a good helper for the equipment maitenance,paint decoration.

- Easily go through the regular doors and elevators,of low energy consumption, no pollution, do no damage to the grounds