T

op scissor lift manufacturers
Scissor lifts are hydraulic driven lifting platforms that lift heavy objects or workers. They get their name from the scissor-style design of the lift brackets. This telescopic and stable design allows the lift platform to be raised directly above the base. Positioning the weight on the base in this way provides platform stability unmatched by other aerial work platforms. Apart from this, scissor lifts also have many advantages. The scissor lift has a relatively large working platform that provides enough space to safely lift workers and their tools and equipment, and is surrounded by guardrails to ensure the safety . The scissor lift has six categories, fixed scissor lifts, mobile scissor lifts, electric scissor lifts, vehicle-mounted scissor lifts, crawler scissor lifts, and cargo scissors lift.
In China, there are many famous scissor lift manufacturers, the following is the representative of scissor lift:
1. DINGLI

Dingli Machinery Co., Ltd. , it is a leading enterprise of aerial work platforms in China. The company's main products include six series of self-propelled straight arm type, crank arm type, scissor type, aluminum alloy mast lift type, mast climbing type and aerial reclaiming platform. More than 80 specifications of aerial work platforms. Widely used in aircraft and ship manufacturing and maintenance, building construction and installation, road and bridge construction, municipal engineering, warehouse supermarkets and other industries.
2. LGMG

Founded in 1972, LGMG is one of the four major groups in China's construction machinery industry, one of the core manufacturing enterprises of China's construction machinery, one of the top 100 enterprises in China's machinery industry and one of the four major groups in China's construction machinery industry. The business areas include five major sectors: construction machinery, mining machinery, aerial work platforms, key components and leasing business. The main products are scissor type aerial work platform, straight arm type aerial work platform, bulldozer, grader, sprinkler and so on.
3. SINOBOOM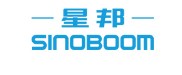 Founded in 2008, the company focuses on the research and development, manufacturing, sales and service of various types of aerial work equipment. The main products include self-propelled scissor type, spider type, vehicle type, straight arm type, crank arm type, and sleeve type six aerial work platforms. Products are widely used in venues, factories, petrochemicals, port ships, etc. The main markets are Southeast Asia, Australia, the Middle East, South America, Europe and other overseas markets.
4. Mantall

Mantall Heavy Industry is mainly engaged in the design, development, production and sales of aerial work platforms and lifts. Mantall Heavy Industry takes it as its responsibility to provide high-quality and low-cost aerial work equipment for the majority of users, and constantly improves the existing products, and at the same time continues to launch new series of products to meet the different needs of different customers. Its products have the characteristics of novel design, stable lifting and safe operation. Widely used in high-altitude overhaul, installation and maintenance of industrial and mining enterprises, railways, highways, airports, ships, electric power and other industries; cargo handling, transportation and stacking in warehouses, wharves, and production lines; stadiums, halls and other high-rise buildings. Layout, decoration, maintenance and cleaning work, etc., can greatly improve its work efficiency.
5. SiVGE

Founded in 1995, it specializes in climbing ladders, lifting work platforms, and aerial work platforms. The main products include single mast lifts, double mast lift, four mast lift, multi-mast lift,scissor lifts, picking carts, and boom lift work platforms. Its main markets are in Germany, France, Spain, Russia, Brazil, Egypt and other countries.
6. XCMG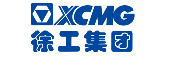 XCMG is the largest construction machinery development, manufacturing and exporting enterprise in China. The main products are construction lifting machinery, road machinery, compaction machinery, shovel transportation machinery, concrete machinery, high-altitude fire fighting equipment, construction machinery, special vehicles, special chassis for construction machinery, drive axles, slewing bearings, hydraulic parts, cabs , diesel engines, gearboxes, gear pumps, engineering tires and other series of construction machinery mainframes and basic parts and components, of which 70% of the products are at the domestic leading level, and 10% of the products have reached the international contemporary advanced level.
7.
TUHE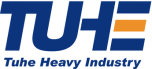 Jinan Tuhe Heavy Industry Machinery Co., Ltd. is a professional manufacturer of hydraulic lifting platforms in China, located in "Jiyang, the hometown of lifting platform manufacturing in China". The main products are scissor lifts, mast lifts, folding arm lifts, elevators, etc. The company has a professional research and development team, sales team and after-sales service, aiming to improve customer satisfaction and user experience. Now our products have been sold all over the world, and the prices of our products are very advantageous in the international market. Our scissor lifts are of good quality and cost-effective and are sold all over the world. Customers have very high evaluations of our products after receiving the goods. The current main markets are Australia, South America, Europe and Southeast Asia. The products are widely used in airport terminals, aircraft repairs, stations, docks, shopping malls, stadiums, residential properties, factories and mines, glass cleaning of high-rise buildings, maintenance of exhibition hall facilities, and other large-scale continuous operations at high altitudes. For products, we provide a one-year warranty service, as well as lifetime technical support. Compared with other companies, our advantage is that we can accept a customized product to meet the actual needs of customers, especially for bidding customers, we will try our best to meet customer needs and help customers increase the possibility of winning. https://www.tuhelift.com/
8. LiuGong

LiuGong is the first listed company of domestic construction machinery, headquartered in Liuzhou, Guangxi province, China, founded in 1958. With one of the most extensive product lines among Chinese manufacturers, including wheel loaders, excavators, bulldozers, pipelayers, graders, road rollers, pavers, cold planers, skid steers, backhoe loaders, Forklifts, Aerial Work Platforms, Truck Cranes, Truck Mounted Cranes, Off-Highway Trucks, Rotary Drilling Rigs, Diaphragm Grabs, Diaphragm Drilling Rigs, Trenchers and Hydraulic Cutting and Mixing Equipment. The main markets are Australia, the United States, Brazil, India.
Hope this article can make you know more about scissor lift manufacturers in China, if you have detailed questions about products, such as how to choose, you want to know product prices, services, etc., please leave us a message, we will contact you as soon as possible. Welcome your inquiry!