14M Articulated Boom Lift Manufacturers in Malaysia
Articulated Boom Lift for Malaysia
With the rapid development of the local economy in Malaysia, many places have begun to use the popular articulated boom lift, whether it is the Malaysian airport, shopping malls, the installation and maintenance of high-altitude equipment, even used for local fruit picking, especially durian, Articulated Boom Lift has many advantages. For the rapid development of Malaysia, articulated boom lift also has a great market space in the future.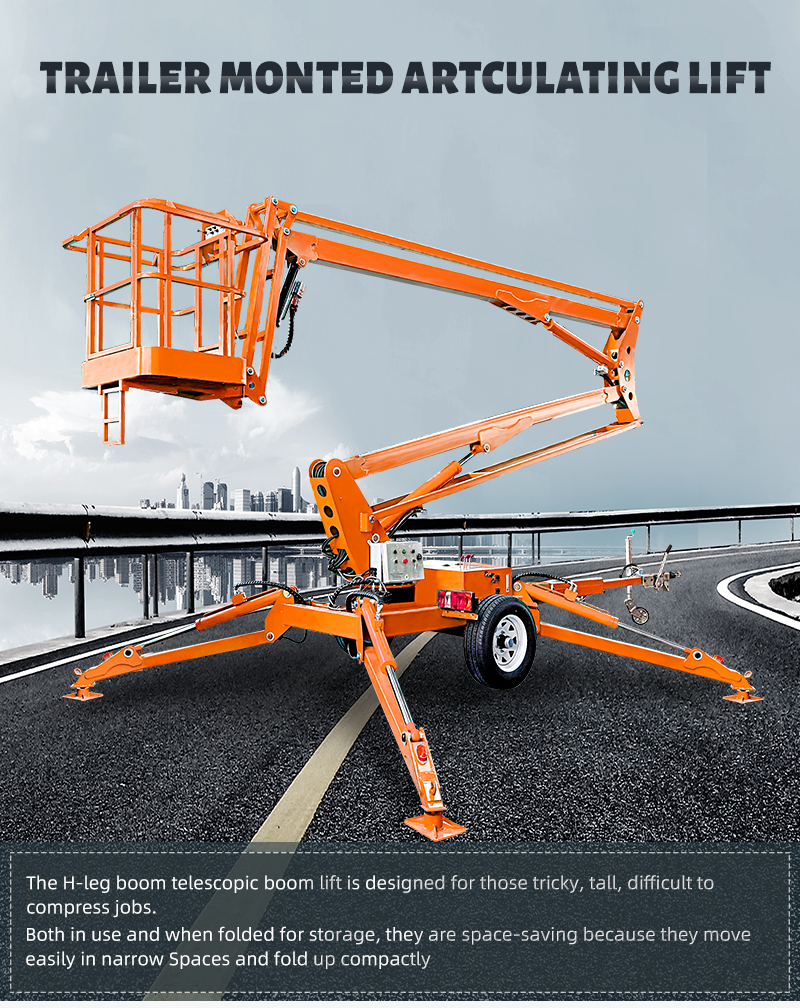 Advantages of Articulated Boom Lift Manufacturers in Malaysia
Articulated Boom Lift, it is space-efficient, both when in use and folded for storage, as it's able to move around in narrow spaces easily and be folded up for compact. Articulated boom lift can be mounted on a trailer or truck to move freely from one place to another. It can rotate 360°. The four automatic hydraulic legs provide high stability. As a boom lift manufacturer, we provide various kinds of boom lift, traction type, self-propelled type, mobile type and crawler type. At present, articulated boom lift are sold well in Malaysia and all over the world.
Features of Articulated Boom Lift Manufacturers in Malaysia
Ø Charging Socket: Anti-vibration, shock, collision, leakage as per requests.
Ø Limited Switch: DELIXI limited switch for safety precaution.
Ø Speed controller: Speed controller, actively adjust the lifting speed.
Ø Galvanized axle pin: Galvanized axle pin, anti-rust and anti-wear
Ø Hydraulic pump station: Equipped with special lit pump station which has good stability and long service life.
Ø Oil tube: Double layer high pressure explosion proof hydraulic special oil pipe.
Ø Manhole: Manhole for easy maintenance
Ø Telescopic arm: Telescopic Boom for 14m 16m model types
Ø Safety lock: Safety lock of basket prevent shake when tow the basket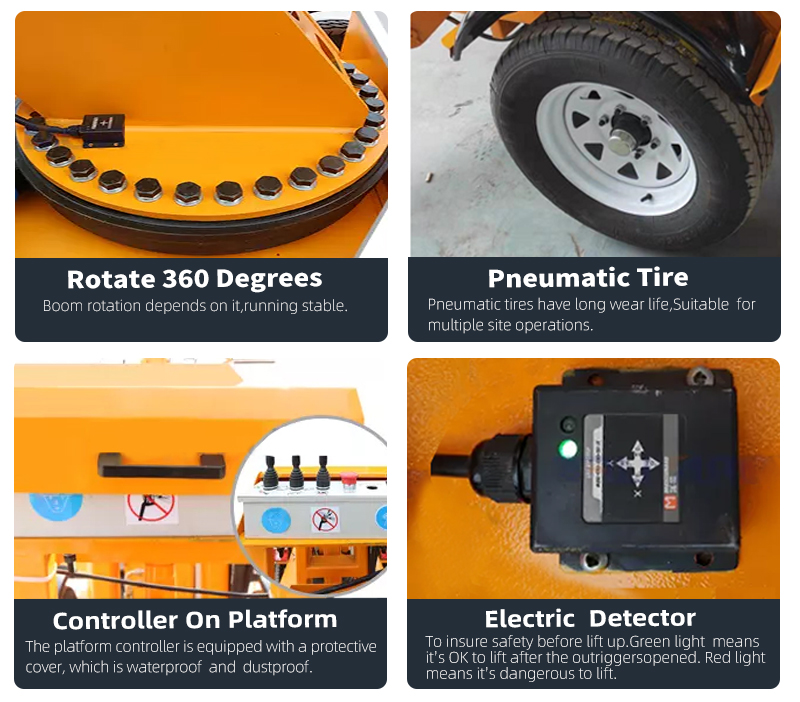 Articulated Boom Lift' Power:
We often work in different working environments, and the choice of power is also different. That we can customize and provide you with various kinds of power, whether AC or DC, or gasoline or diesel. According to your requirements, we can provide a single power source, if you want, we can also provide you with dual power or multi power, so that lift can be used in Malaysia without being affected by the working environment to the greatest extent.
Articulated Boom Lift with Petrol (Honda, EPA)
We use Honda gasoline engine imported from Japan, which not only ensures the power, but also minimizes the environmental impact on Malaysia. At the same time, we also meet the EPA requirements.
Articulated Boom Lift with Diesel (Changchai)
We use diesel engine of famous brand in China, which is one of the top brands of diesel engine manufacturers in China. It is safe, reliable, durable and powerful.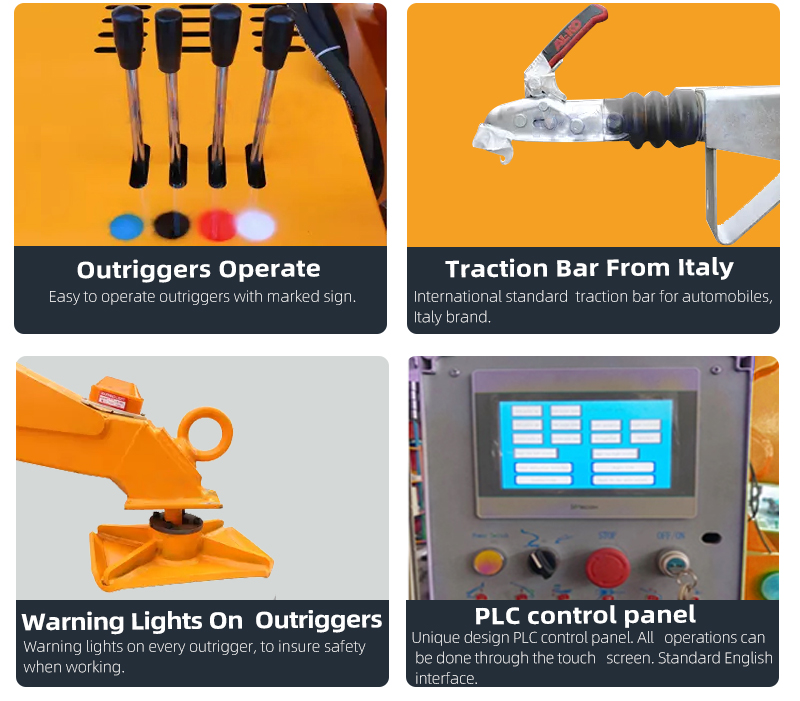 Articulated Boom Lift's Control system:
Adopt the latest design: PLC control panel. We are the first to use it in China.
All operations can be done through the touch screen. And the standard English interface is more convenient for customers in Malaysia.
Lift itself has upper control and the bottom control. You can control the operation of the whole machine on the ground, or you can control the operation in the basket.