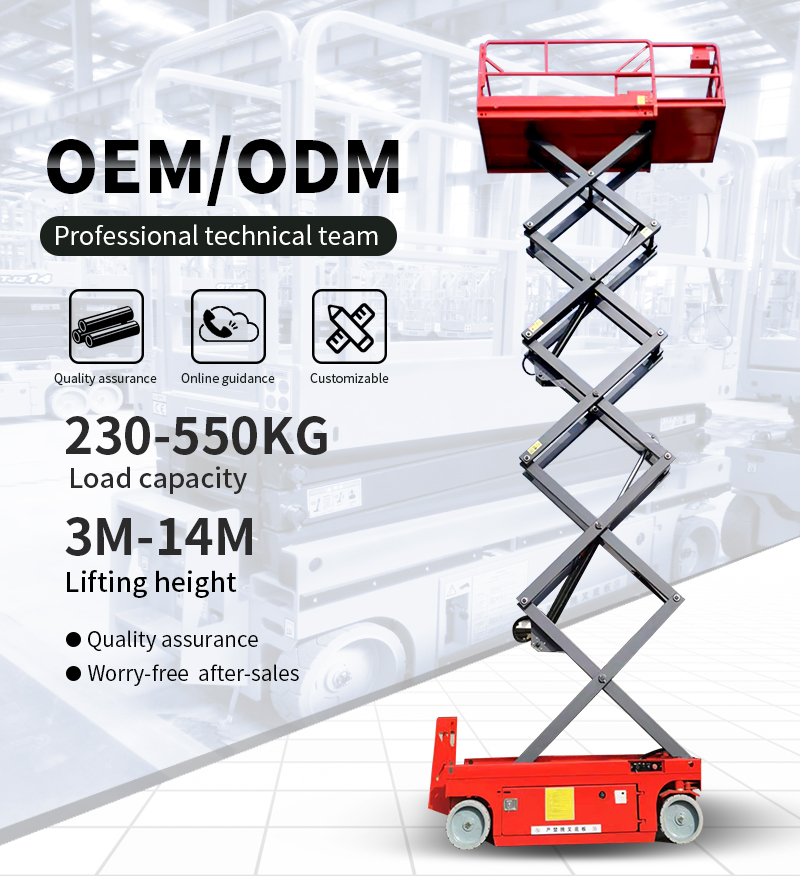 Self propelled scissor lift table introduction
Hydraulic self propelled scissor lift table, also called electric scissor lift, is a popular mobile elevated work platform. You can drive it to move from different work places, and it can move at the lifted state. Also, we accept OEM and ODM production.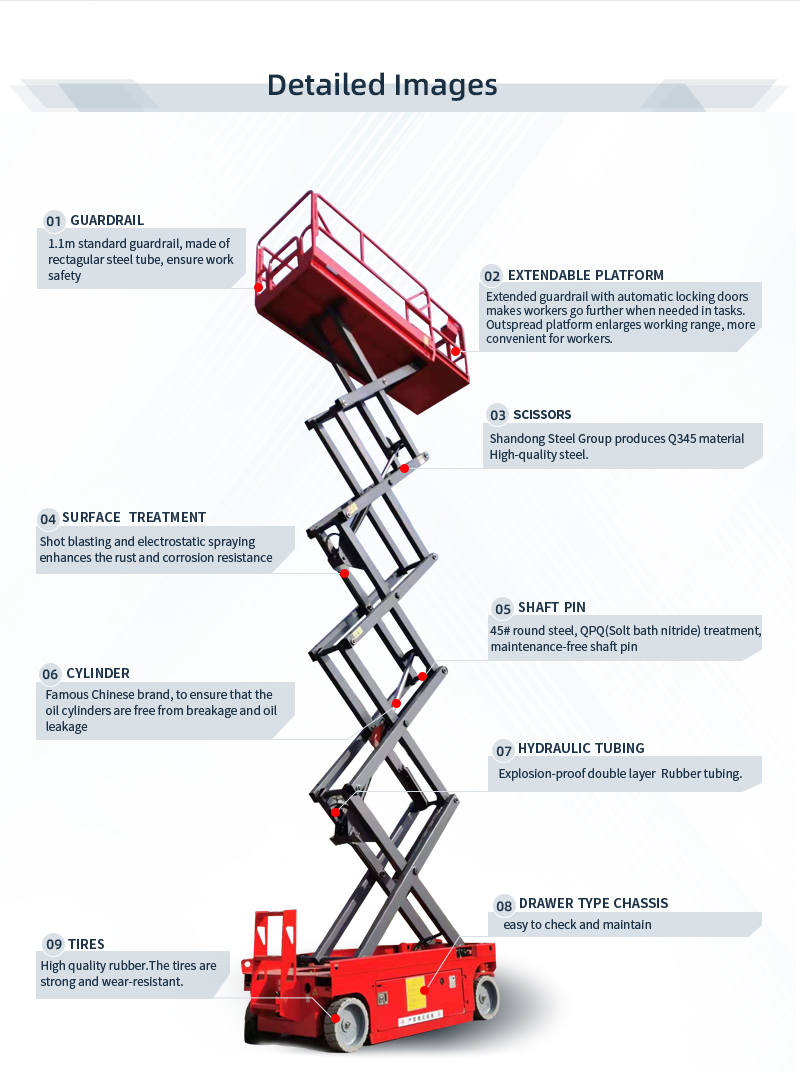 Self propelled scissor lift details
There are three main parts of scissor lift: platform, scissor structure and chassis.
1) 1.1m safety guardrail and self-locking door make the platform safer, and extendable table provides a large working distance.
2) We use Q345 manganese steel to make the scissor structure, which is strong and stable. The maintenance-free shaft pin to connect the scissors saves your maintenance time.
3) The drawer type chassis is convenient to check and maintenance. Pump station, oil tank, batteries are all in the chassis.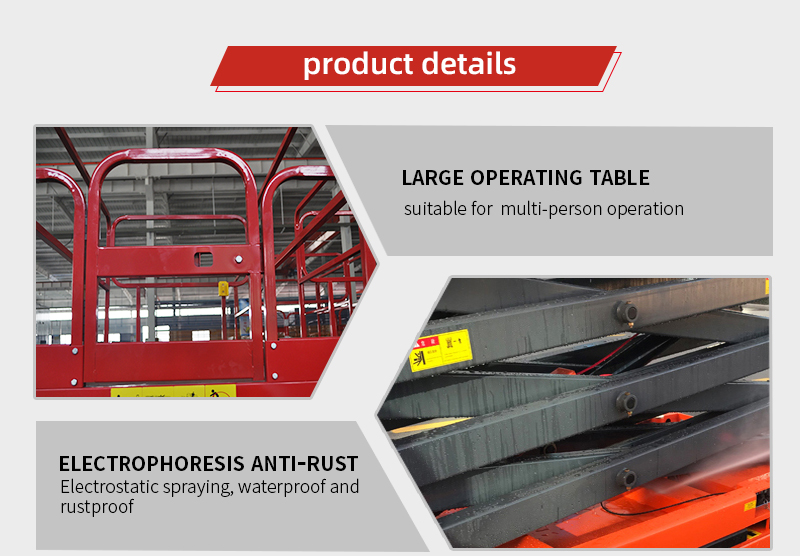 Self propelled scissor lift platform and scissors structure
A large platform with extendable table gives you a comfortable work environment. And the strong scissors structure gives you a safe and stable work experience.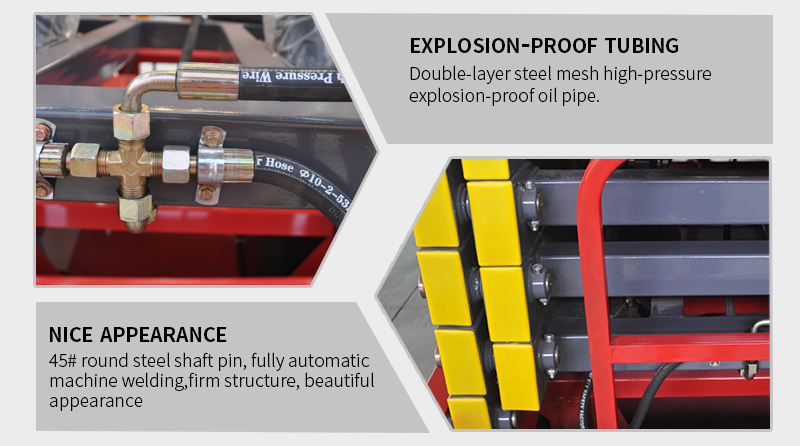 Self propelled scissor lift tubing and surface treatment
We use hydraulic lift platform specialized oil tubing to avoid oil leak and ensure safety.
Shot blasting derusting and electrostatic spraying make the scissor lift surface smooth and anti-rust.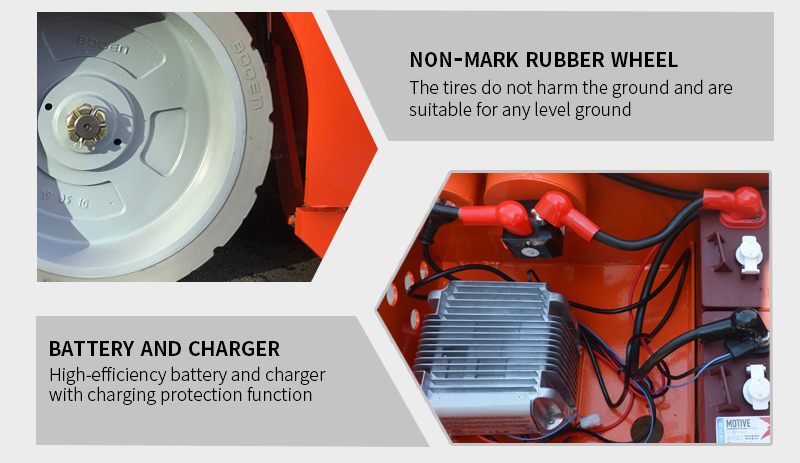 Self propelled scissor lift wheels and battery
Non-mark rubber wheels make no harm to the floor when you use the scissor lift indoors.
Chinese famous brand battery and charger guarantee the safety.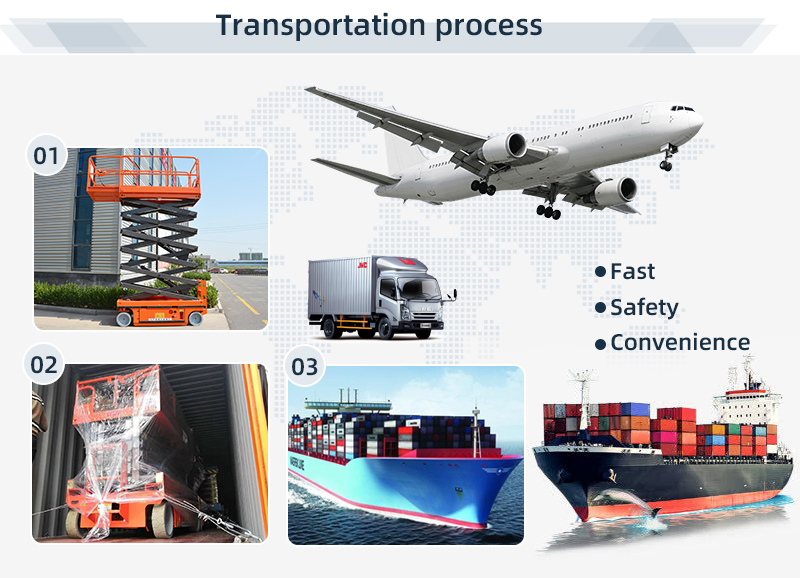 For more details, welcome to contact us!