Car parking lift for home
100% customized for you!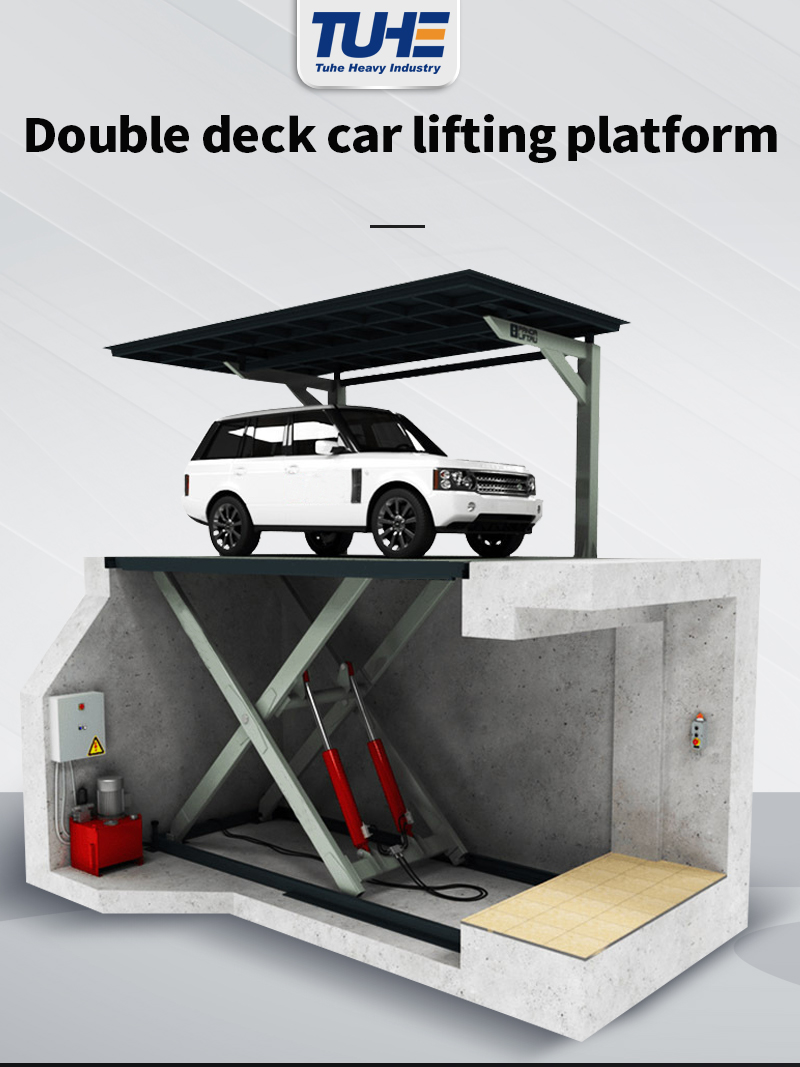 Car parking lift for home
With the current increase in per capita household income, there are basically one or two cars in the family, and parking problems will follow. Building a garage for the vehicle alone is relatively time-consuming and laborious, and has an impact on the living space of the home. We have introduced a scissor car parking lift. In order to make full use of the existing space and increase the number of parking spaces, we designed this car parking lift for home. The mechanical part of the equipment adopts a scissor type structure, which can solve parking problem.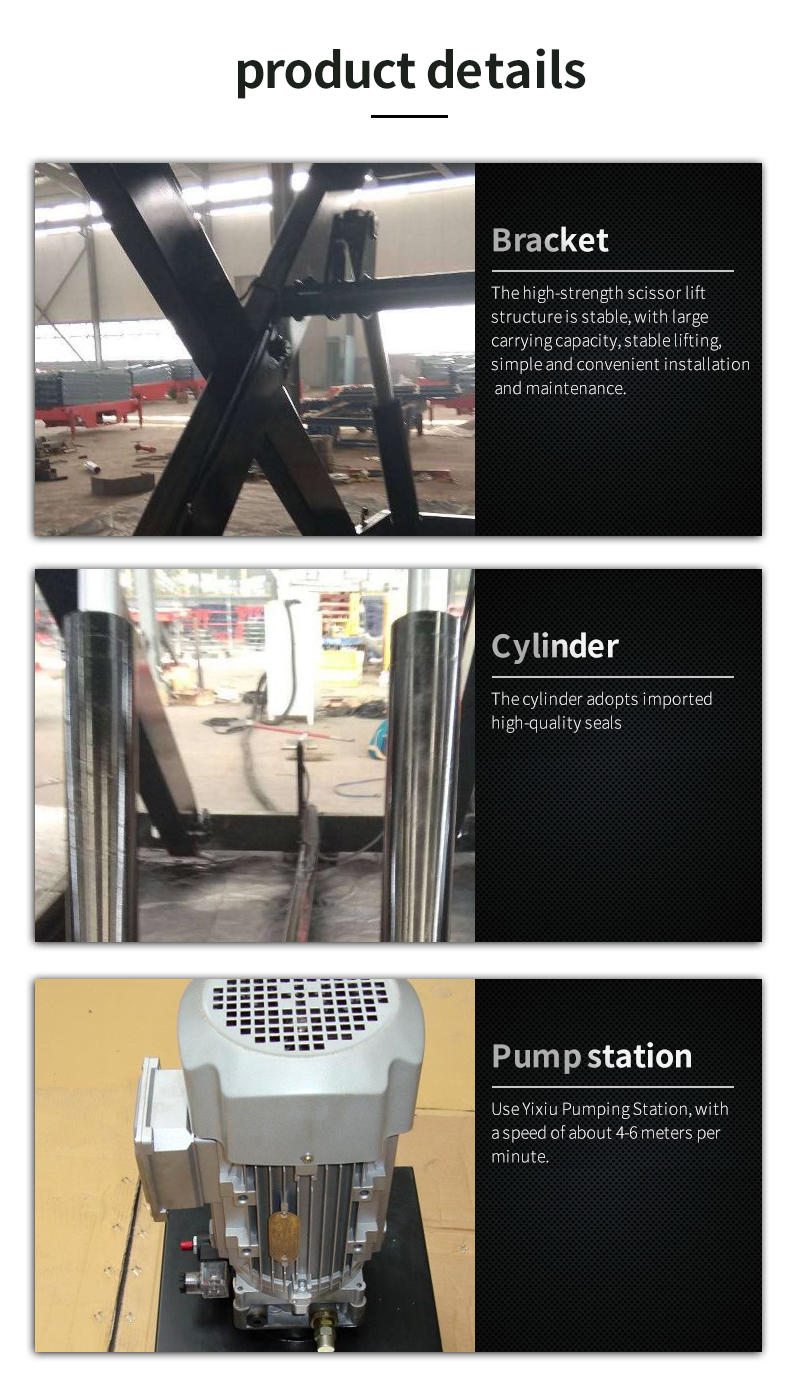 Car parking lift's details and advantages:
Bracket:The high-strength scissor lift structure is stable. with large carrying capacity, stable lifting, simple and convenient installation and maintenance.
Cylinder:The cylinder adopts imported high-quality seals.
Pump station:Use Yixiu Pumping Station, with a speed of about 4-6 meters per minute.
The car parking lift can control the take-off and landing through the button of the controller or remote control.
Lift has a rise detection switch and a fall detection switch, so as to ensure the safety and reliability of lift storage. In addition, a mechanical safety hook interlock device is added to prevent the platform from accidental descent, the platform cannot descend under abnormal conditions, so as to ensure the safety and reliability of lift parking vehicles.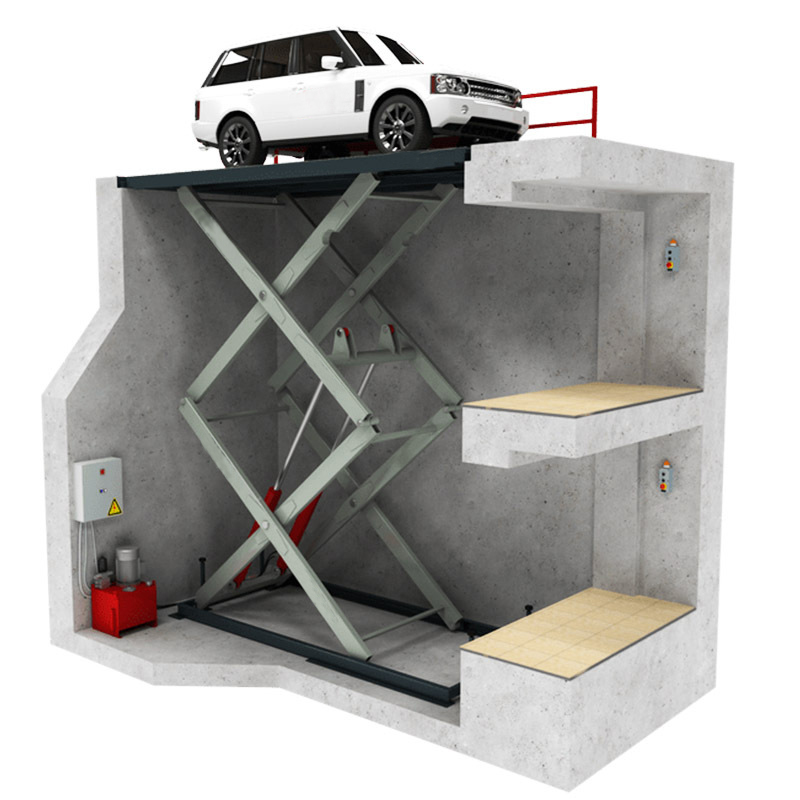 It can be set as an underground parking space to make full use of the underground space and ensure the safety of vehicles.
It can design its own space according to personal preferences and needs.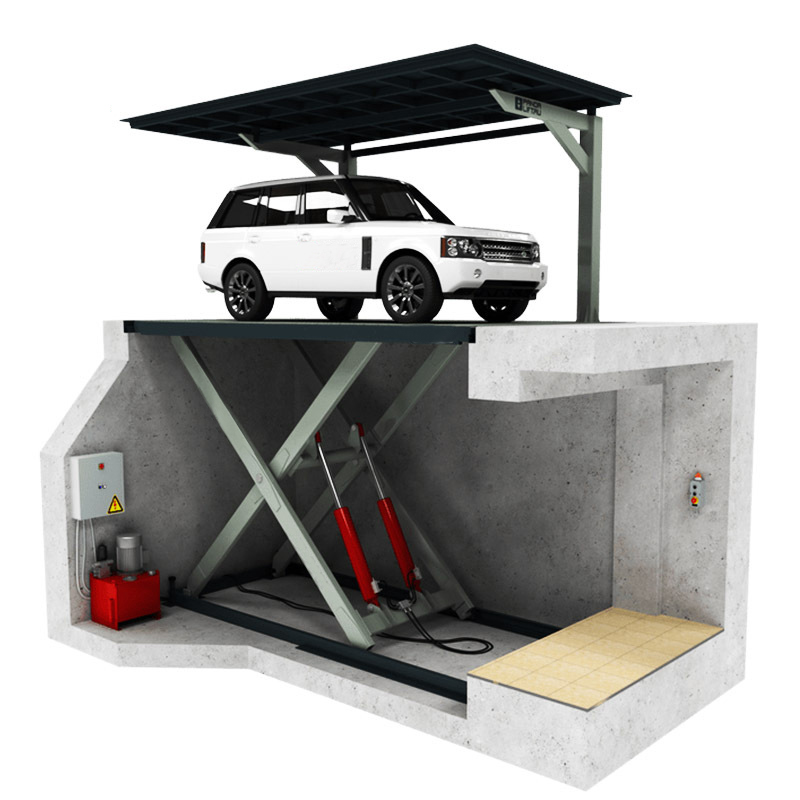 Car parking lift, which occupies a smaller area, adopts a three-dimensional parking method, which doubles the number of parking vehicles. At the same time, it has the advantages of convenience, speed and safety in the access of vehicles, which solves the problem of parking difficulties.
The underground space designed as two or three floors can not be used for vehicle parking, but can also be designed as an underground warehouse.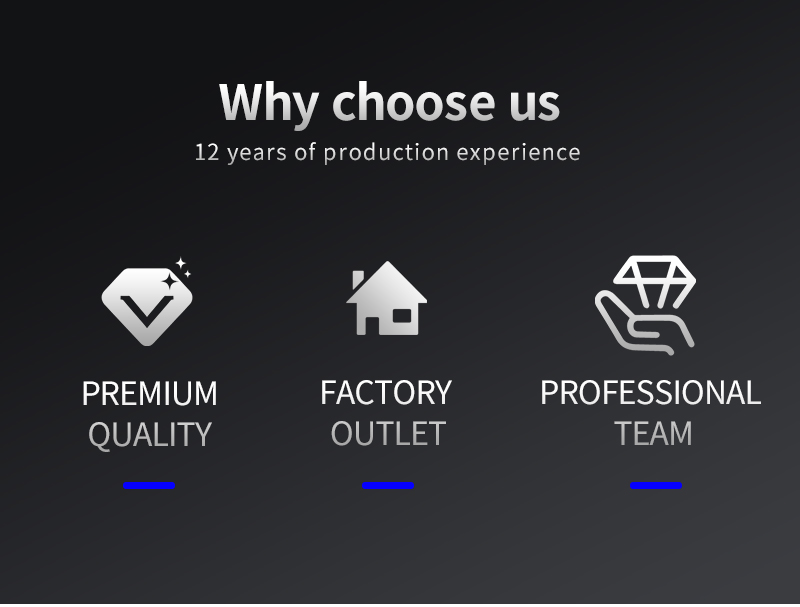 Car parking lift for home from TUHE
We are a Car parking lift manufacturer. We have our own lift factory. All raw materials are made of high-quality steel, and some important parts are imported parts. We can achieve 100% customization of this car parking lift for you. We have a professional engineer and technical team and professional after-sales service. We will provide you with the safest and most suitable products, so that you have a perfect product purchase experience and product use experience.

For more details and promotions, contact us!!!