Cargo Lift Supplier Singapore Manufacturer with CE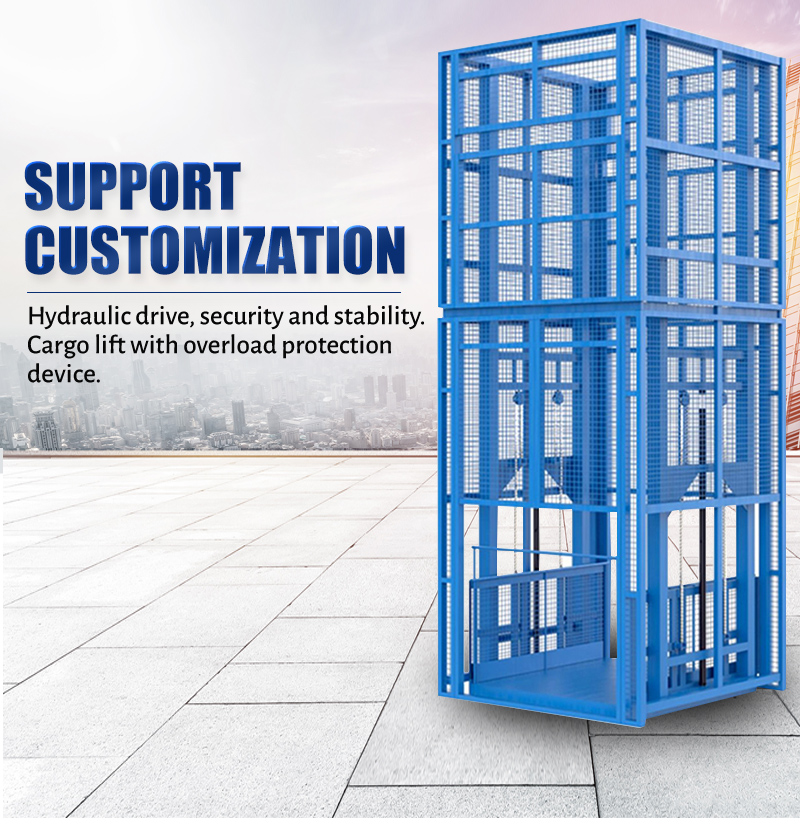 Advantages of Cargo Lift Supplier Singapore Manufacturer:
As a manufacturer, our factory is fully automated, and the raw materials we use are also the best. Cargo Lift Supplier Singapore, as a heavy lift, the quality of products is the most important. Therefore, our engineers and technicians first consider the safety and quality of products under the condition of ensuring the simplicity of the overall structure of Cargo Lift Supplier Singapore.
The product is simple in structure and easy for customers to install. Usually, the installation can be completed and put into use in one to two days. Moreover, the simple structure means that the product itself has stable performance, low failure rate and easy maintenance, In this way, the total cost can be greatly reduced.
The Cargo Lift Supplier Singapore has a very long service life. In addition, after you receive the lift, we also provide one-year warranty service and enjoy lifelong after-sales service.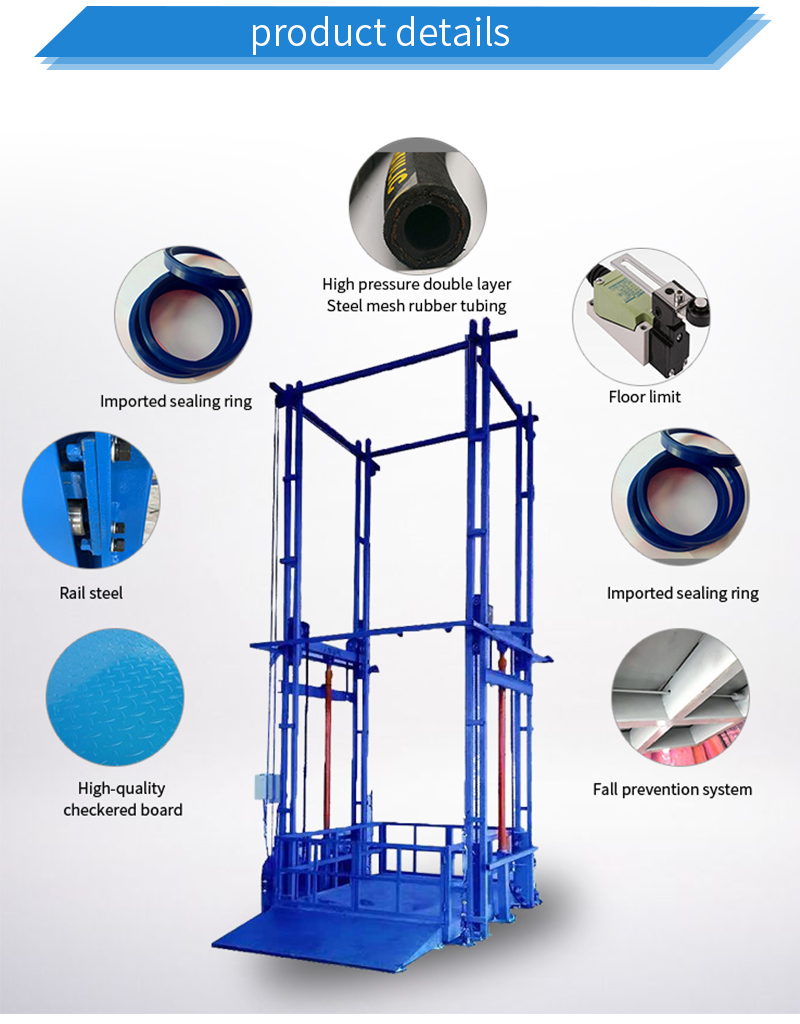 Cargo Lift Supplier Singapore Safety measures:
1. Overflow valve: Prevent excessive system pressure during upward movement.
2. Emergency manual valve: When the power fails, the platform can be lowered to the nearest floor to open the door.
3. Hand pump: When the system fails, the manual pump can be operated to pump high-pressure oil to make the platform rise to the nearest floor position.
4. Pipeline rupture valve: When the hydraulic system pipeline is broken and the platform stalls and descends, it can automatically cut off the oil circuit to stop the descending.
5. Fuel tank oil temperature protection: When the oil temperature in the oil tank exceeds the standard setting value, the oil temperature protection device will generate a signal to suspend the use of the elevator, and the lift can only be started when the oil temperature drops.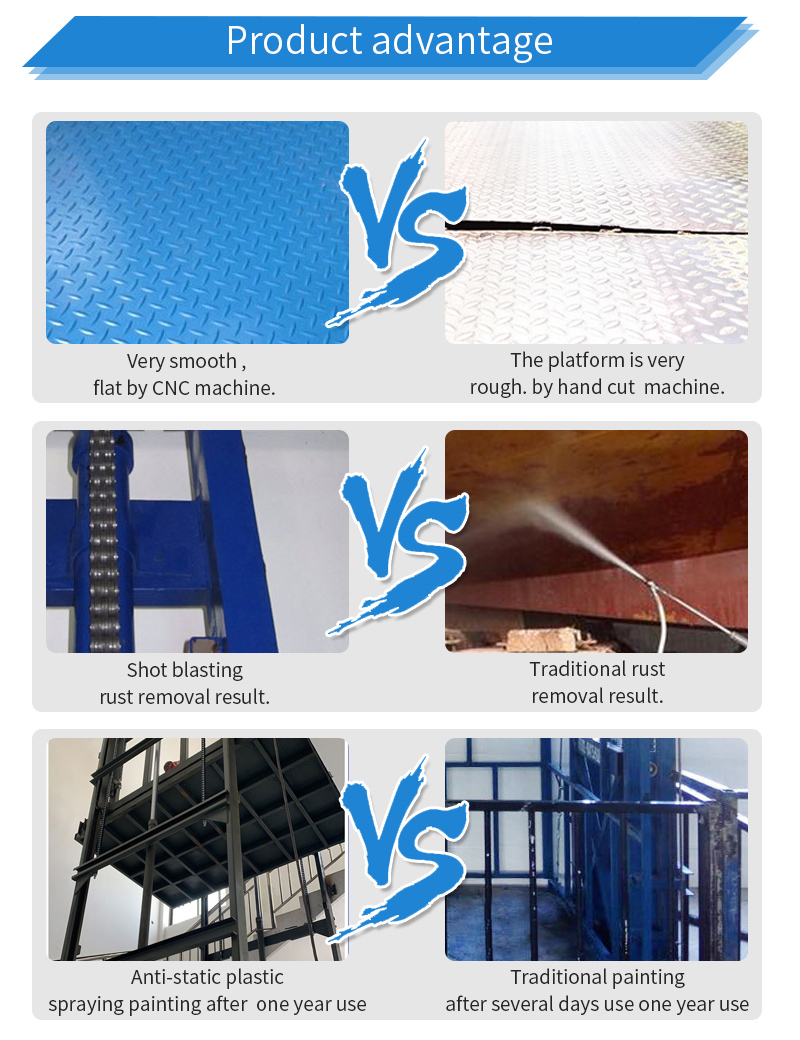 Special details of Cargo Lift Supplier Singapore:
1. The flatness of the platform is high, while most guide rail freight elevators on the market are rough.
2. After shot blasting, the platform steel plate is not easy to corrode and rust
3. High strength steel fixed derrick operation: firmer and safer.
4. Double insurance: double chain and safety wire rope drive, in case of chain fracture, the wire rope plays a role in safety protection.
5. Multi point control at various working levels for easy operation: Delixi, Siemens or Schneider (optional for imported electrical appliances) are used for control appliances, travel switches and intermediate relays.
Packing of Cargo Lift Supplier Singapore:
We use export wooden cases for Cargo Lift Supplier Singapore packing, and the main parts are additionally packed and reinforced to ensure the safety of the lift after receiving the lift.
For more details about Cargo Lift Supplier Singapore, welcome to contact us!