Small cargo lift is made of high-strength materials, with large bearing capacity and long service life. The countertop is made of high-quality patterned steel plate with good anti-slip effect. Adopt advanced PLC system control, simple and reliable operation,low failure rate. It can be customized according to the specific space, with strong installation adaptability and convenient maintenance.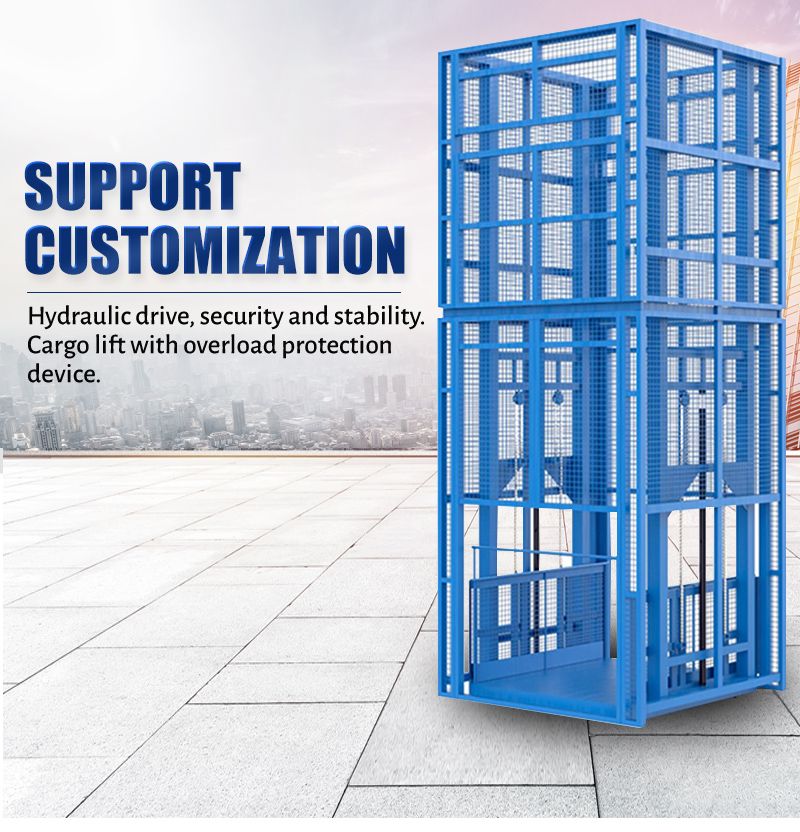 Advantages of Small cargo lift.
1. Cut Down Your Plant or Factory Building Investment.
2. Improve Your Production Efficiency, Create More Value for Your Investment.
3. Suitable different Operating Conditions, And Provide you One-Stop Solutions.
4. Compact Design, Safety With High Performance.
5. Reduce Daily Maintenance, Easy Operation And Energy Saving.
6. You will get a 30% Increasing Production upon using TUHE cargo lift. Also it allows one people to perform the task of 3 or more people.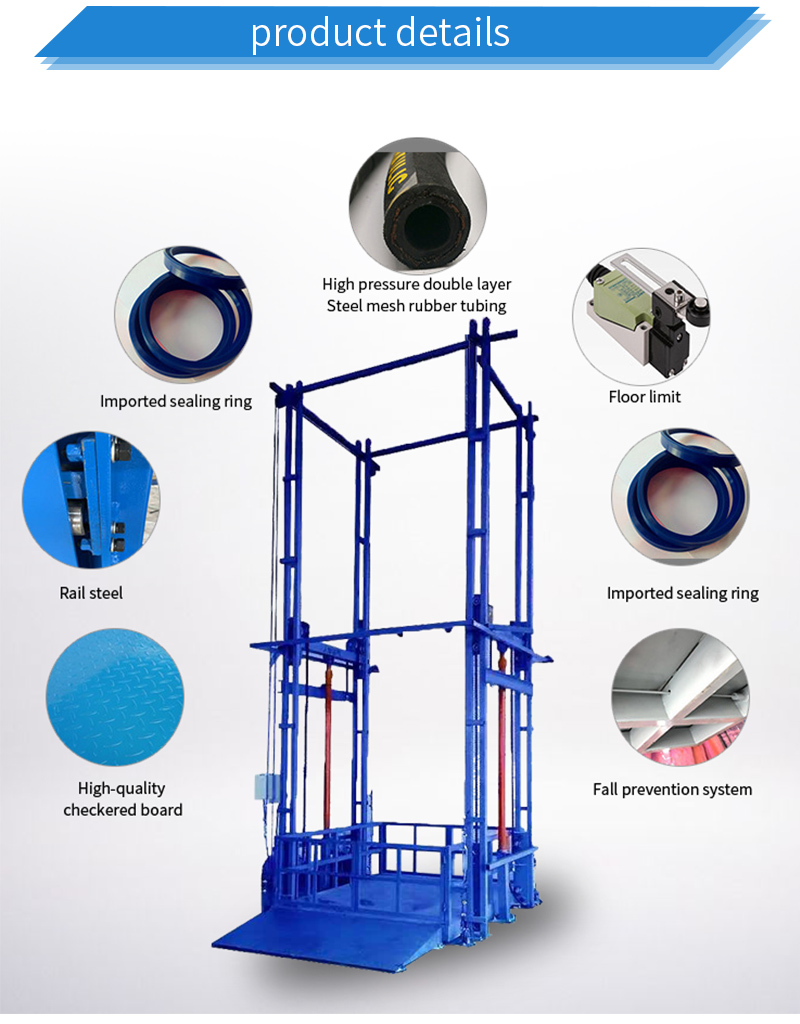 Important parts of Small cargo lift:
Brand cylinder
Using professional brand oil cylinder, long life.
Steel Brand H steel
Using H steel as a guide rail, not easy to deform
Limiter switch
mechanical limit, with high safety and reliability
Anti-drop device
High tensile strength, not easy to break
Wire rope
Prevent the chain from breaking and the goods from stalling and falling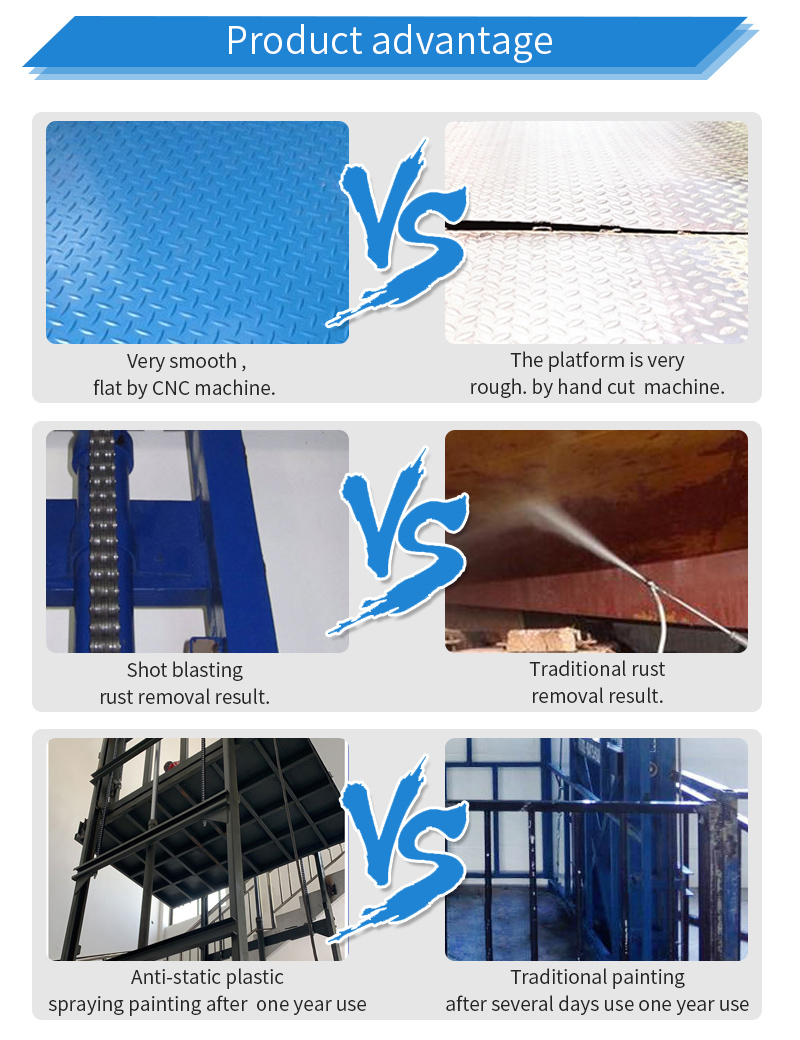 Price for Small Cargo Lift
We will help you with the right advice and offer several possibilities. In this way you will have the opportunity to compare more than one offer. The price does not depend on the quality because all lifts we offer the quality is never an issue.