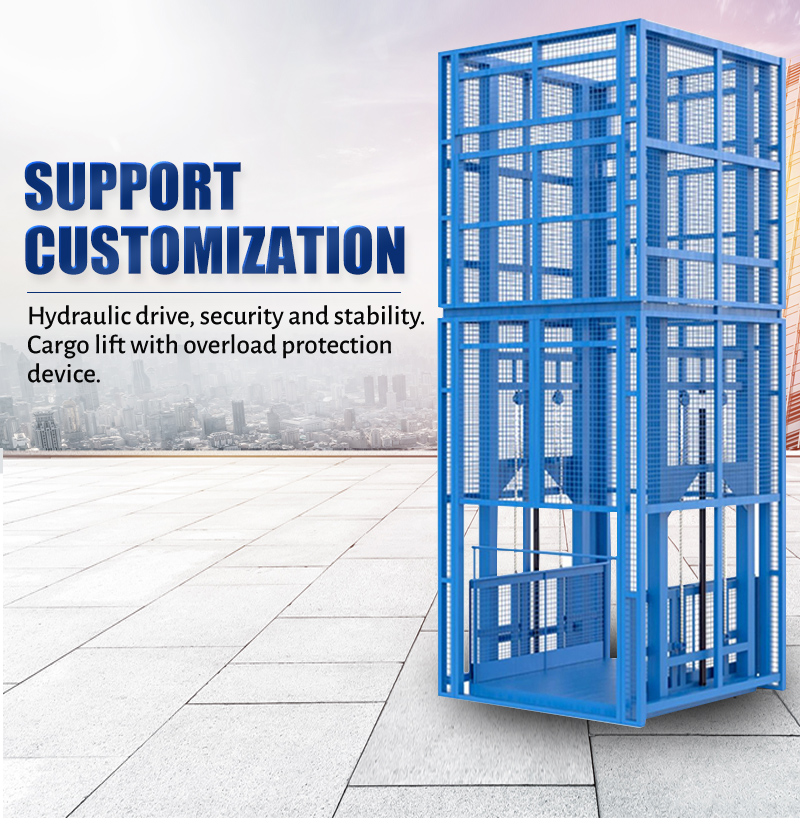 Industrial freight elevators has five mainly advantages.
1. There is no need for a machine room above the hoistway, and the top floor can be installed with a height of 3.5 meters or more.
2. The hydraulic elevator is not equipped with a counterweight device, which improves the utilization rate of the hoistway area.
3. Low hoistway strength requirements
4. Low failure rate: Due to the advanced hydraulic system and good control method, the failure rate of elevator operation can be minimized.
5. Low power consumption: When the hydraulic elevator goes down, it is driven by the pressure generated by its own weight, which greatly saves energy.
Industrial freight elevators can be customized to meet customer needs.
1.Lifting height(Industrial elevation height is customized according to the actual situation.)
2.Loading weight(The freight elevator has a large load capacity and is mainly used to transport goods up and down between various working floors such as warehouses, garages, and workshops, and has a wide range of adaptability.)
3.Platform size (The platform size of the industrial freight elevator can be designed according to the needs of the customer and the reserved size.)
4.Voltage (220V/380V)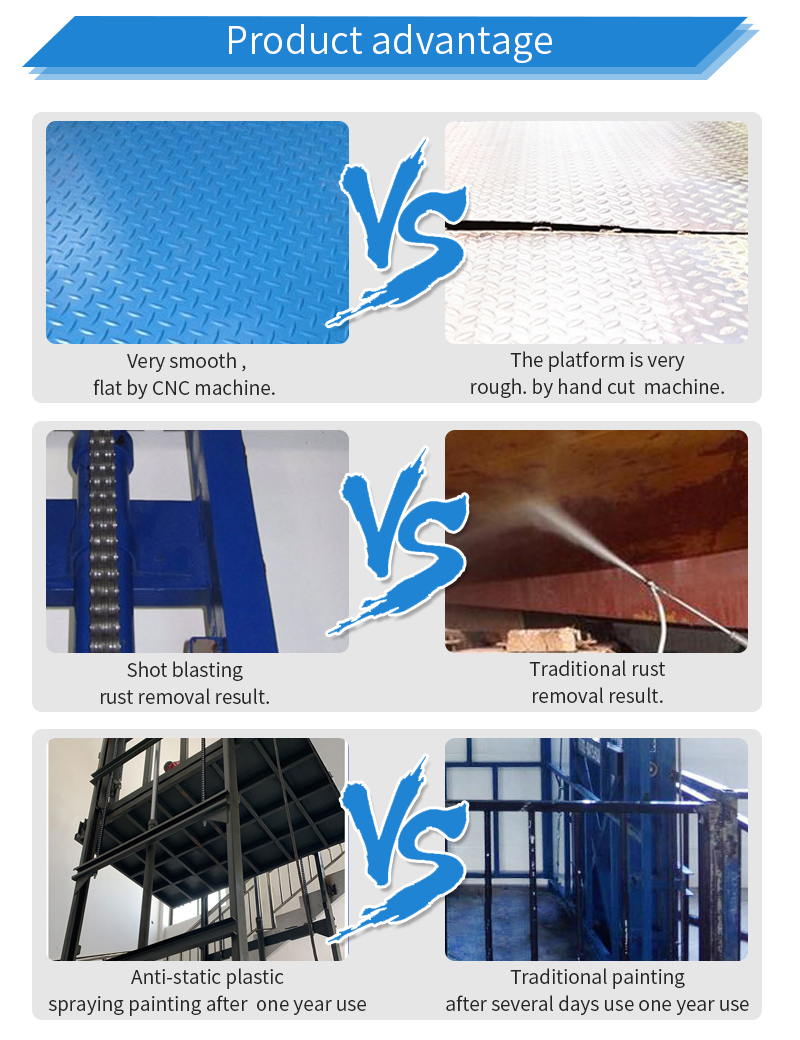 Industrial freight elevator has advantages over similar products on the market.

1. Industrial freight elevator has low failure rate.
2. Industrial freight elevator is less power consumption.
3. There is no counterweight device.
4. Low requirements on the hoistway.
5. Industial freight elevator has safety devices, the operation is more stable. (Overflow valve, emergency manual valve, manual pump, oil tank oil temperature protection, pipeline rupture valve)
Industrial freight elevator's process before you received it.
Industrial freight elevator will be packed in wooden box. According to the customers requiryments to choose the transportations. You can choose sea and land transportation and air transportation.