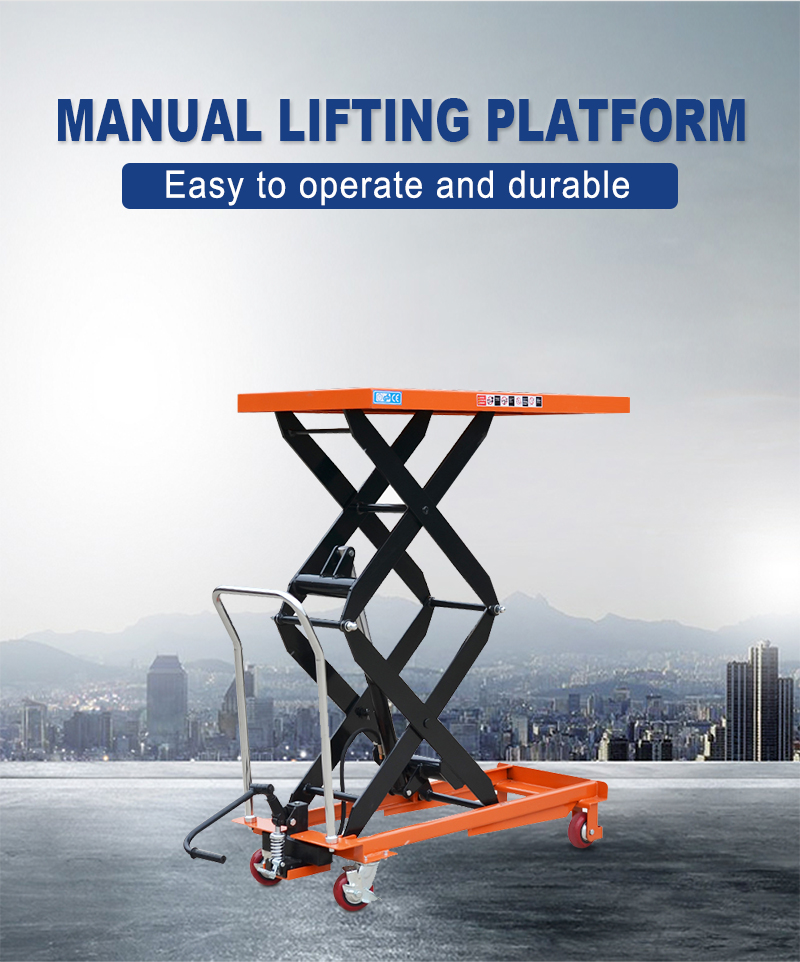 Mobile scissor lift table used for factory freight, baggage handling, daily household, warehousing logistics. We are a manufacturer factory, our lift table is high quality, we use the best raw materials.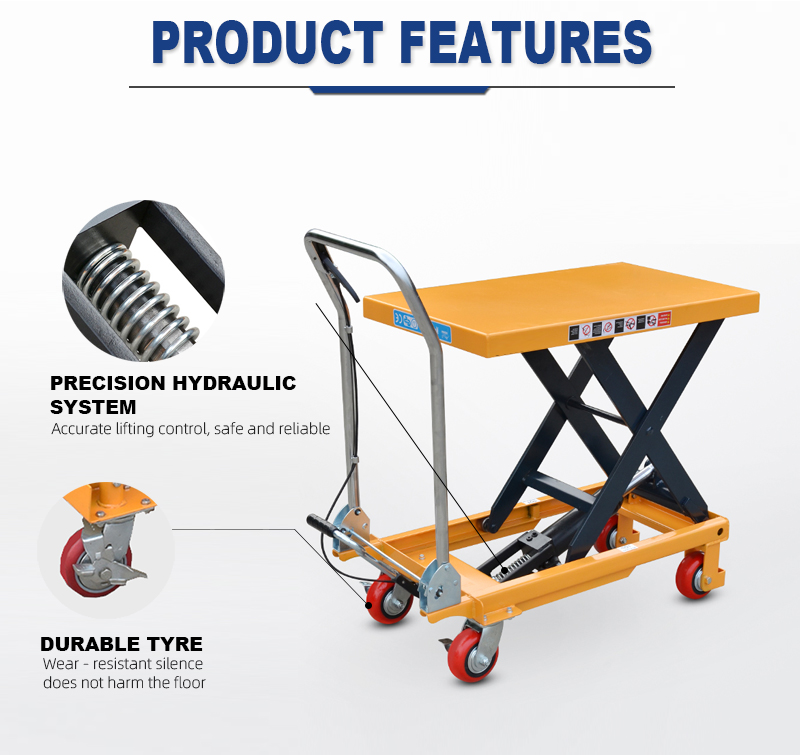 Manual lift table has precision hydraulic system,it has accurate lifting control, safe and reliable. It has durable tyre, it is wear-resistant slience, does not harm the floor.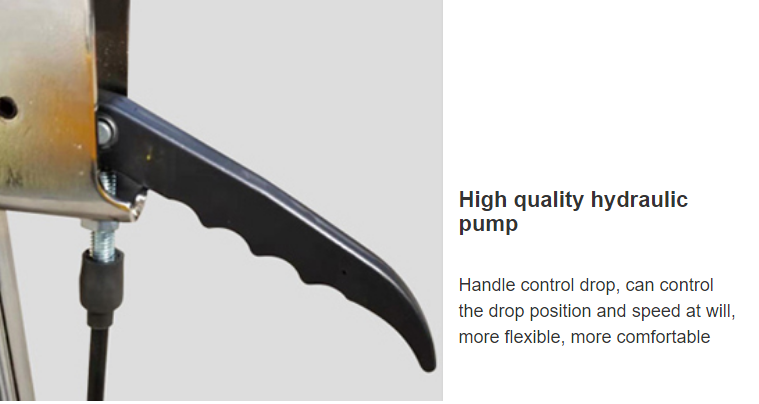 Manual lift table has high quality hydraulic pump, it falling by the handle, the handle can control the falling speed, lifting by the pedal.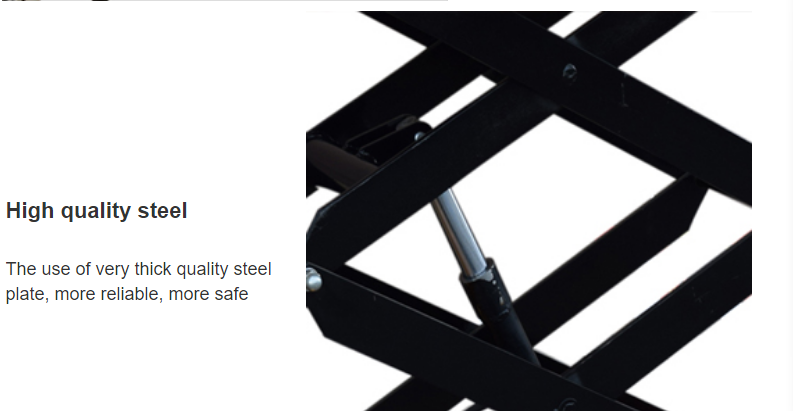 Manual hydraulic platform car is made of high strength steel, reasonable design structure, stable and reliable, fully sealed cylinder, manual control of hydraulic system lifting, easy and simple operate.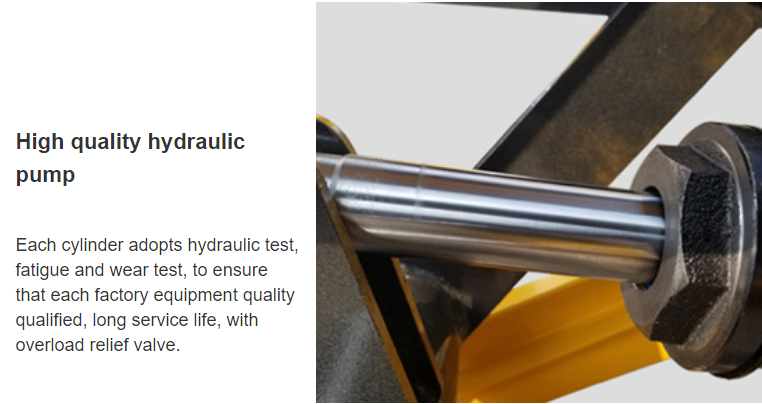 Hydraulic pump design, easy to pump up for the line loading and unloading operation to maintain an ideal height design; With ergonomic design, the operator can operate comfortably.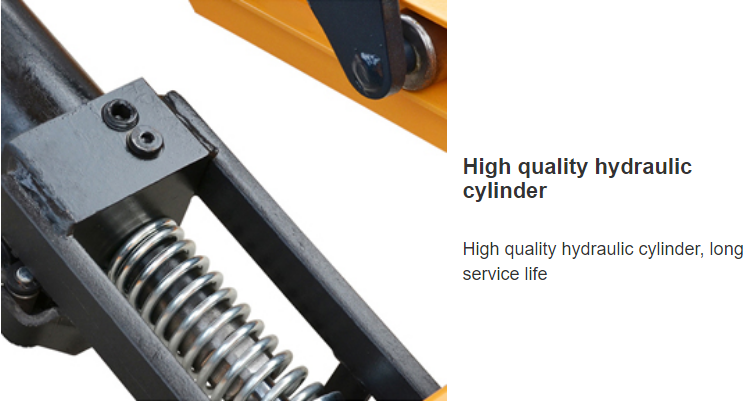 Manual lifting table trolley has high quality hydraulic cylinder, After inspection before leaving the factory, long life and high quality.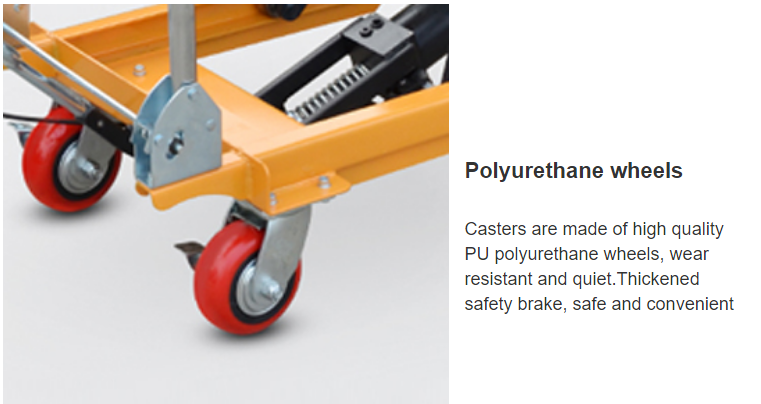 Our manual lift table is polyurethane wheels, it can't hurt the ground, and it haven't noisy. It has a safety brake in the wheels. It is very light and protable.