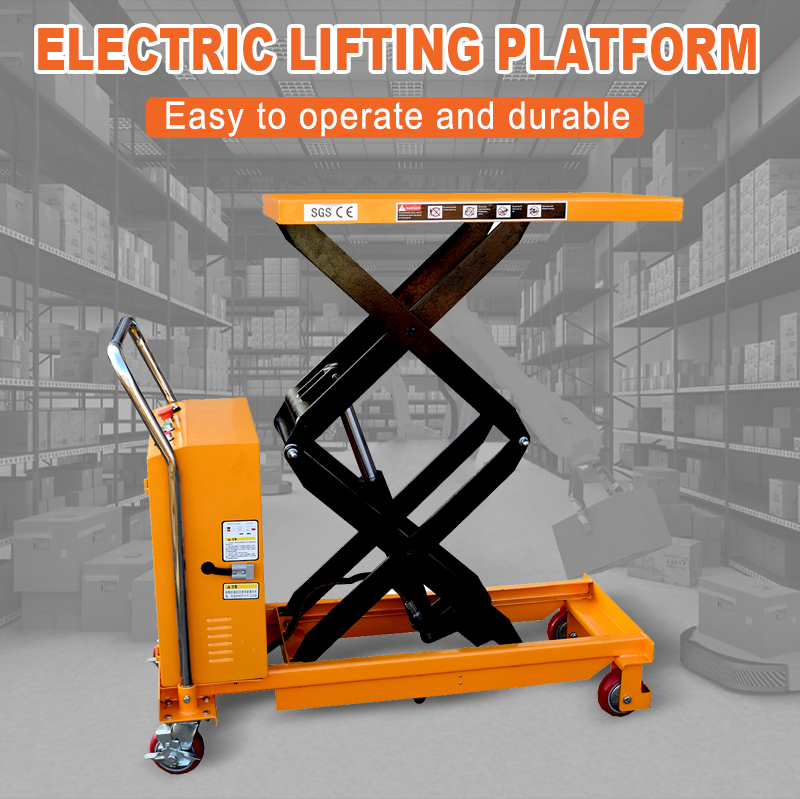 The electric lifting platform is easy to operate and durable. The goods are lifted and transported to the desired location through push-button operation.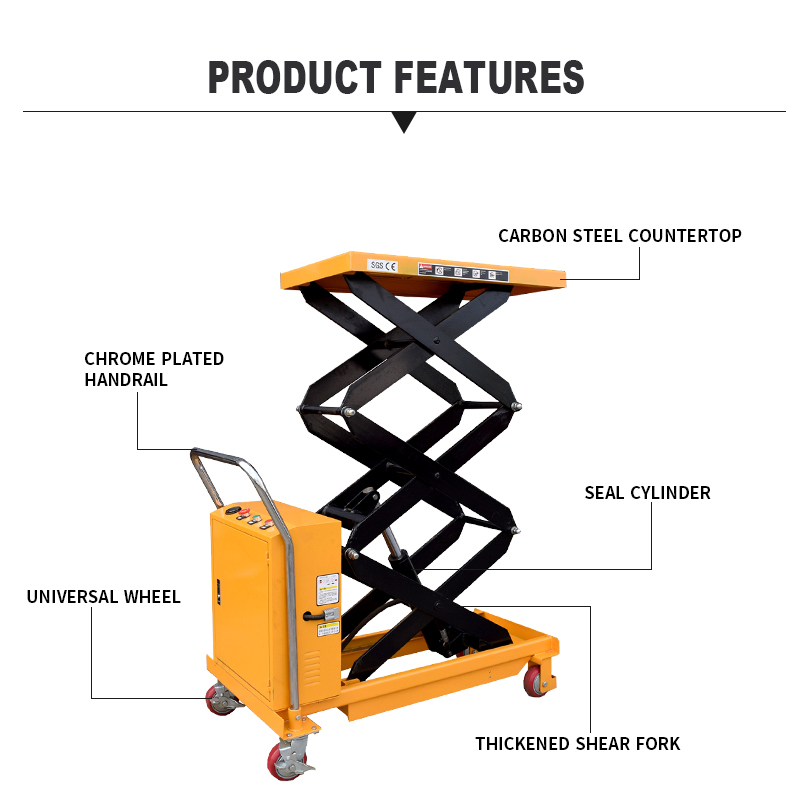 Electric lift table has chrome plated handrail, universal wheel, seal cylinder and thicken shear fork.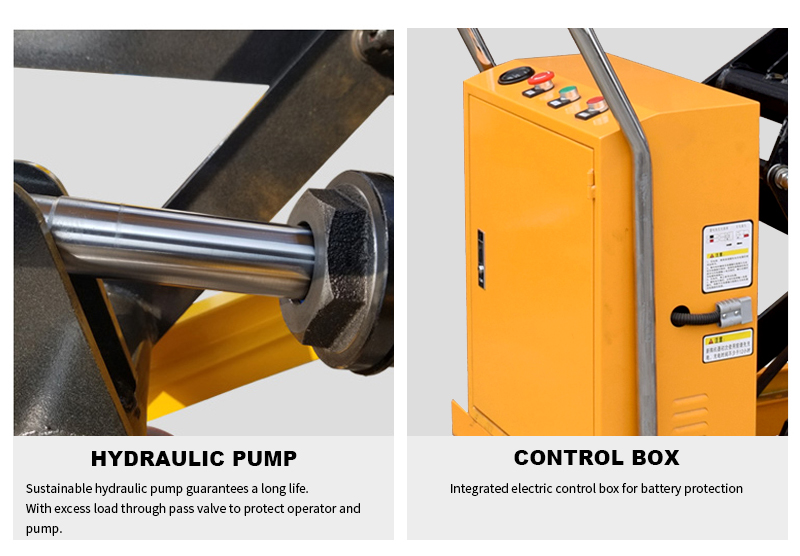 Electric trolley has hydraulic pump and control box, the control box has two button, the green button is lifting, the red button is falling. Hydraulic pump with excess load through pass valve to protect operator and pump.

Electric lift table has the precision hydraulic system, durable tyre and thicken firm cutting fork. Factory sale, you can rest assured to buy.