Traction elevator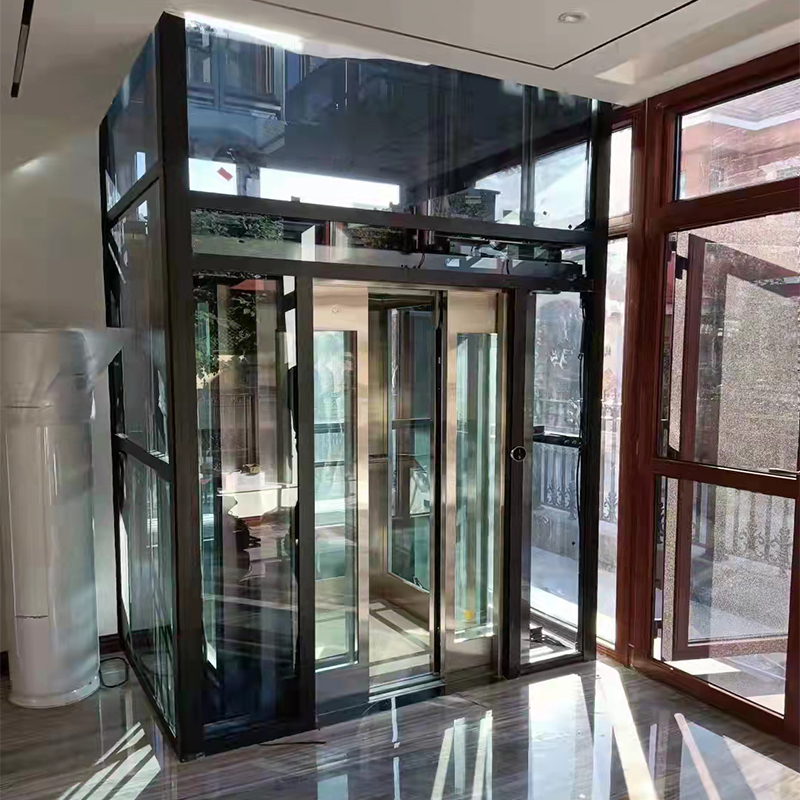 Most of the traction elevators are suitable for middle and high-rise buildings and can also be used for villas and residences.
Need a pit and a specific machine room
Need to take up a lot of home and business space
Need to build a standard elevator shaft
For the traction elevator, you need to build a pit with a depth of 150mm-500mm and equip it with a machine room. The traction elevator uses a counterweight device to balance the up and down movement. According to the height of the building, you can choose elevators with different speeds. The speed is too fast and the cost is relatively high.
Advantages of traction elevator:
1. Safety is guaranteed, the most traditional elevator, traction elevator is equipped with various safety components and measures to ensure the safety of passengers to the greatest extent
2. Quiet and stable, the traction drive is relatively quiet, the permanent magnet synchronous main engine has no reduction box, and the gear friction has no mechanical sound. As long as the installation and debugging are in place, the operation will be very smooth. The speed of the motor can be adjusted by frequency conversion. The noise level is similar to that of a hydraulic elevator
Disadvantages of traction elevator:
1. The requirements for civil construction are very high. If the top floor of the customer is too low, it cannot be installed. In addition, a certain pit depth is required
It occupies a large space size, the utilization rate of the shaft is only 60%, and it needs to add a counterweight device and an additional running track, so it takes up more space than other types of elevators
It is not a wise thing to install a traction elevator in a villa or residence, because the pit and special machine room will cause a waste of space. At the same time, the cost of buying a traction elevator is generally about 20,000 to 30,000 US dollars, which does not include installation cost.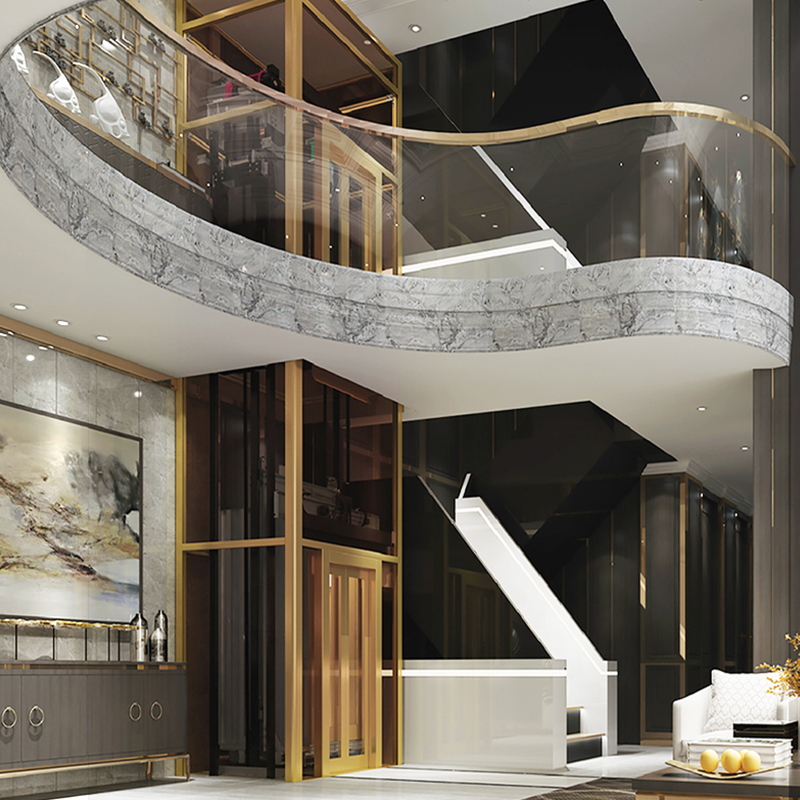 Now, let me introduce you some famous traction elevator companies in the world:
1. Otis

Otis elevator is one of the best elevator brands in the world, they have supplied 2 million elevators worldwide, carry about 2 billion person-time per day.
Otis was founded in 1853 in New York, they promote the development and progress of traction elevators. Otic elevators are more energy efficient and environmentally friendly than other elevators.
2. Mitsubishi

This year marks the 100th anniversary of the Mitsubishi Group, whether it's a high-rise building or a private residence, they can provide quality elevators. Mitsubishi is not only a manufacturer of traction elevators, but they can also retrofit previously used and aging elevators. They have 205 companies worldwide and employ over 140,000 people.
3. Schindler

Founded in 1874 in Switzerland, Schindler has grown from a small local factory to a world-renowned traction elevator company over the course of more than 140 years.
As part of its global strategy, Schindler has strategically located manufacturing facilities in the United States to help support shorter lead times for customers and to improve quality, consistency and service.
4. Kone

KONE was founded in Finland in 1910, they noticed that each building has its own unique flow of people, and KONE developed and produced their own elevator based on this. They focus more on the practicality of the elevator than on the aesthetics of the exterior. They are committed to improving the experience and efficiency of people riding elevators.
5. Thyssenkrupp

ThyssenKrupp was founded in Germany in 1999, and although they have only been around for 22 years, they have become one of the best elevator companies in the world. They now have over 47,000 employees worldwide and their elevators are sold all over the world. They have proven their growth at an astonishing rate.
Screw drive elevator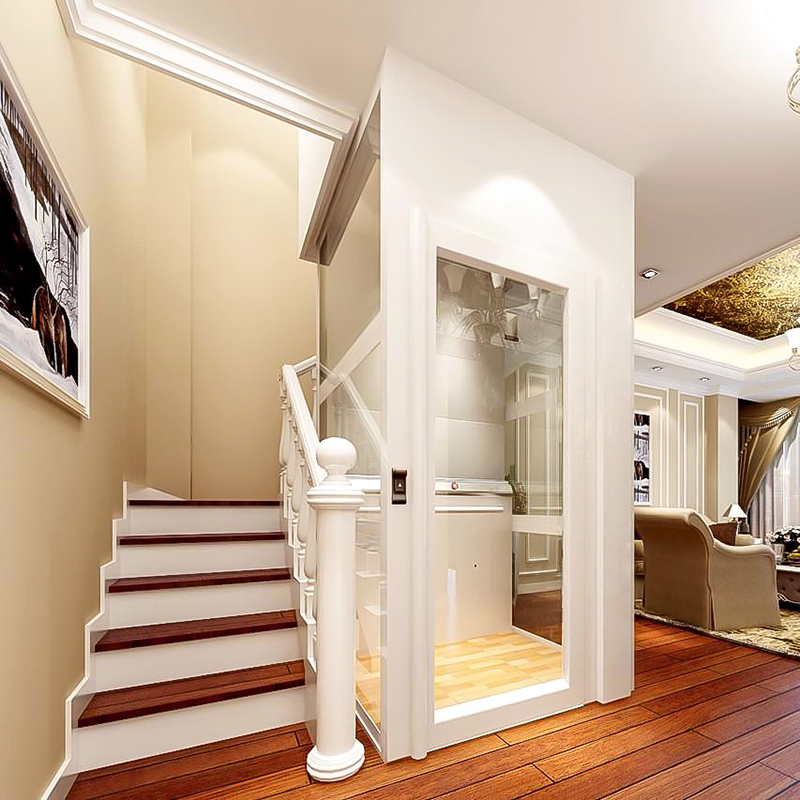 Easy to install
Requires no machine room, no pit and comes with its own shaft.
Requires very less civil works
Low energy consumption
Less frequent maintenance
Screw drive technology has been around for almost 100 years, but very recently started selling in China. Hence people think it is something new but it's not. Most Swedish companies specialize in this technology. In simple terms, this technology has a nut spinning on a screw which takes the platform of the lift up and down. Its very simple technology, no rocket science. It saves around 50% to 60% space than traction lift. It does not require very frequent maintenance in comparison with other technologies.
Disadvantages of Screw drive home elevator
1. High mechanical noise. Since the motor follows the platform, the mechanical noise of the motor will inevitably be transmitted to the user's ears. Users who are more sensitive to noise may not be able to adapt to spiral lifting platforms. The noise is large and the screw operation is very noisy. Most of the screws are installed in the sightseeing well, which is not conducive to sound insulation.
2. The running speed is relatively slow. Due to the limitation of the mechanical structure, the operating speed of the spiral lifting platform cannot be too fast. The maximum speed can only reach 0.15-0.25 m/s, which is half of the 0.4 m/s operating speed. If you want to focus on efficiency, users won't like it too much.
1)What is the price of small home screw elevator?
The price of high-grade small home screw elevators is generally about $50000 or $60000. There are also elevators with a quotation of $70000 or $80000 on the market. The key is to carefully distinguish the brand, quality, configuration, elevation, service and other factors, and whether it is a real screw drive.
2) What are the factors affecting the price of small home screw elevator?
home elevators are different from commercial elevators. home elevators belong to non-standard customized home equipment. Manufacturers can customize production according to customers' needs. There are differences in drive systems, hoistway materials, product configuration, elevator styles, installation dimensions and after-sales services of different brands from different manufacturers, which will affect the final transaction price.
3)What are the principles for the purchase of small home screw elevators?
When purchasing home elevators, we must do the following four points: 1. Safety, 2. Stability, 3. Comfort, 4. After sales.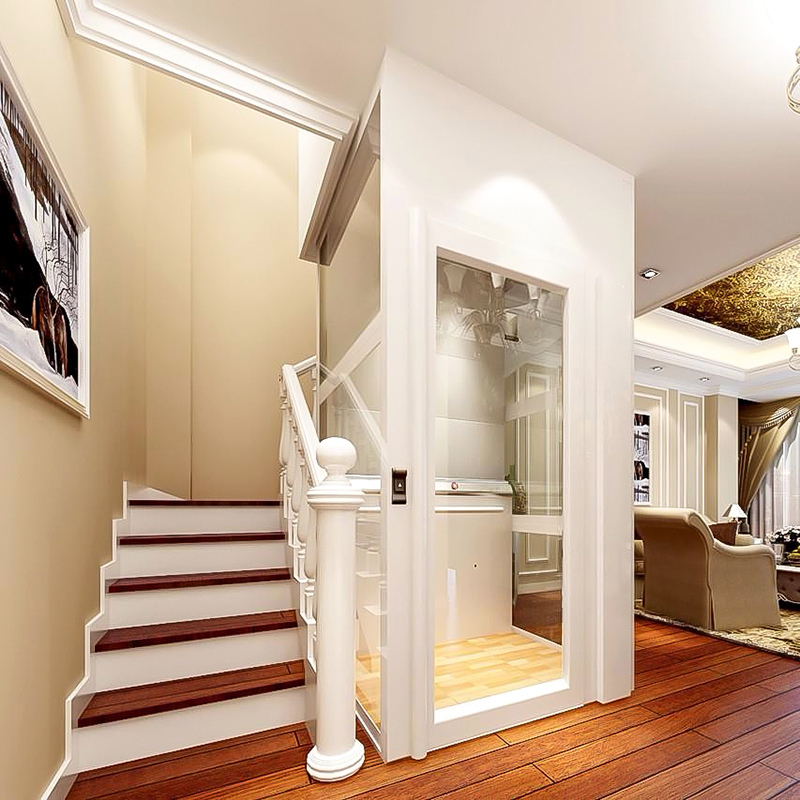 Now, let me introduce you some famous screw drive elevator companies in the world:
1. Aritco

Aritco was founded in Sweden in 1995 and their screw elevators are available in the S-Series, A-Series and Custom Series. Their products are sophisticated and modern in appearance. The S series in particular will amaze you with its beautiful appearance at first glance. Originally founded by four entrepreneurs and engineers, it has grown to become a well-known screw elevator company with seven overseas agents and more than 170 distributors.
2. Barduva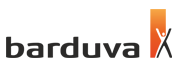 BARDUVA was founded in 1996 in Lithuania, they removed the traditional door handle and replaced it with a full height door pull, allowing both children and adults to easily open the floor door. They pioneered the world's first real-time online monitoring system, as long as there is WIFI you can monitor your screw elevator at any time. The best feature of their lift is the neatness and beauty, and the detailing is very good.
3. Cibes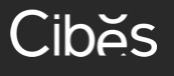 Cibes was founded in Sweden in 1947, and they introduced elevators with screw drives in the 1960s. As one of the oldest screw elevator companies, they have more experience and more options available than anyone else. In order to accelerate the Group's globalization and reduce delivery times, their Asia-Pacific headquarters and factory in China were established in 2018. If you are looking for a screw lift, Cibes is always your first choice.
Hydraulic home lift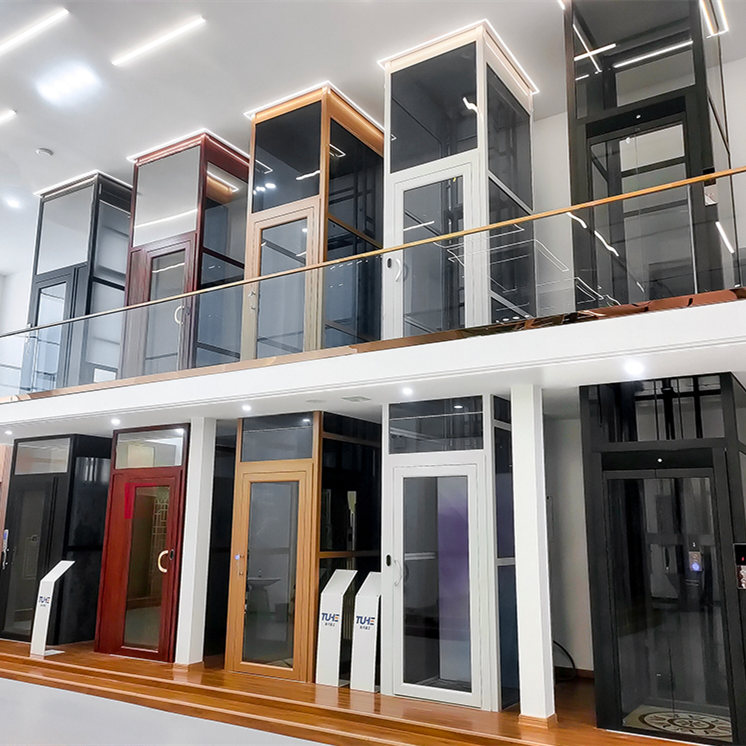 No need for computer room
Much save space
Low noise, suitable for the elderly in the family or those with limited mobility
Suitable for low-rise buildings or villas
No need for regular maintenance, simple installation
The hydraulic elevator does not require a dedicated machine room. In simple terms, a hydraulic elevator has an oil tank full of oil. The oil pushes the piston to raise the elevator, and releases the oil to lower the elevator.
Compared with traction elevators, they save space; you can save up to 40% of the area. The smallest installation size of the hydraulic elevator only needs about 1 square.
The hydraulic elevator will not overspeed and lose control, and it is easy to realize the self-rescue of the trapped persons. The safety factor of hydraulic elevators is relatively high, and hydraulic elevators are generally equipped with backup power sources and can be used in emergency situations. When the elevator breaks down or the power outage traps people, press the emergency button in the car, and the hydraulic oil after the oil drain valve circuit is connected to the oil tank will slowly return to the oil tankSlowly reduce its own weight. In addition, with the development of technology, the safety configuration of the current hydraulic elevator is basically close to that of the traction elevator.
The price of hydraulic elevators on the market is generally about 6,000-10,000 US dollars. The specific price accounting needs to be determined according to the raised height, the number of floors and the internal decoration. It is worth noting that the installation of hydraulic elevators is relativly simple compared with other types of elevators. We provide all installation manuals and videos, so the installation cost of this part is relatively small.
The price of our hydraulic elevator includes the cost of basic decoration. For the ceiling, we provide a variety of options. These ceiling are led. In addition, for the choice of floor, we have hundreds of options. If you have higher decoration requirements, such as choosing high-grade floor material or luminous car, the cost will be increased, but even if the cost is increased, The cost of hydraulic elevator is also lower than that of traction elevator or screw elevator.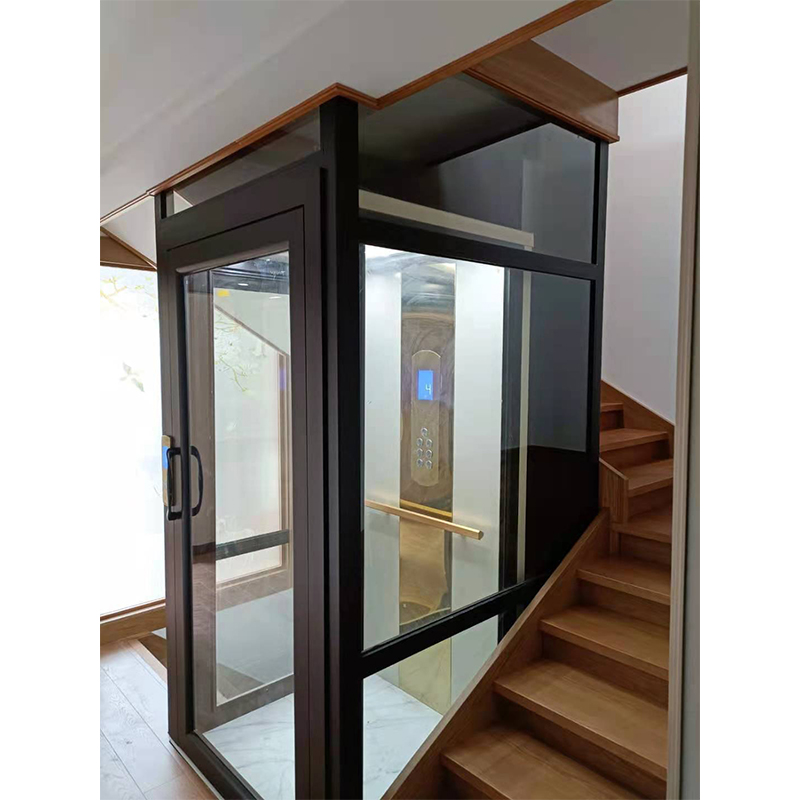 Now, let me introduce you some famous hydraulic home lift companies in the world:
1. Ameriglide

AmeriGlide was founded in 2004 in the United States and they specialize in hydraulic home elevators and stair lifts. They have stores throughout the U.S. and in Canada, and they are continuing to grow and expand. Unlike other companies, AmeriGlide has a basic price for each product on their website, which allows customers to see at a glance and contact them according to their preferences. If you need to order hydraulic elevators in the Americas, then Ameriglide will definitely offer you the best choice.
2. Savaria

Founded in Canada in 1989, Savaria has grown from a small company only making wheelchair lifts to a global company with factories in North America, Europe and China. Savaria now employs over 1,500 people worldwide and is dedicated to manufacturing wheelchair lifts, home elevators commercial elevators and material elevators. If you're not sure you need a wheelchair lift, stair lift or home lift, Savaria will help you make a decision.
3. Nationwide Lifts

Nationwide Lift was founded in 2003 in the United States by two brothers. At first, they just sold elevators made by other factories and provided maintenance, then in 2017 they built their own factory and started producing elevators independently. They are committed to providing their customers with the most perfect maintenance, and they do. They provide 24/7/365 support and offer a 10-year warranty on mechanical parts, a 5-year warranty on electrical parts, and a 1-year warranty on labor costs It's safe to say Nationwide Lift is the best elevator company in the industry for after-sales service!
4. TUHE

TUHE is a Chinese brand who has been in home lift industry for more than 15 years, and in recent years, they have created their foreign trade department and are committed to promoting their elevators around the world. TUHE built their factory and showroom in their hometown and they work hard to drive local economic development and are committed to philanthropy. Their hydraulic lift is popular in China and they have customers in more than 20 countries now. They accept OEM and ODM production and they do their best to accept customers detailed requirements. They can design and offer you the best home lift plan. If you don't know what kind of hone lift you want, just contact TUHE and you will find the answer.
5. Inclinator

Inclinator was founded in the early 1920's and they launched their first home lift model in 1928. They are one of the oldest companies in the home lift industry and they were the first to introduce customized lifts into home use. To this day, they still provide after-sales service for the lifts they originally sold. The brand is very influential in the Americas.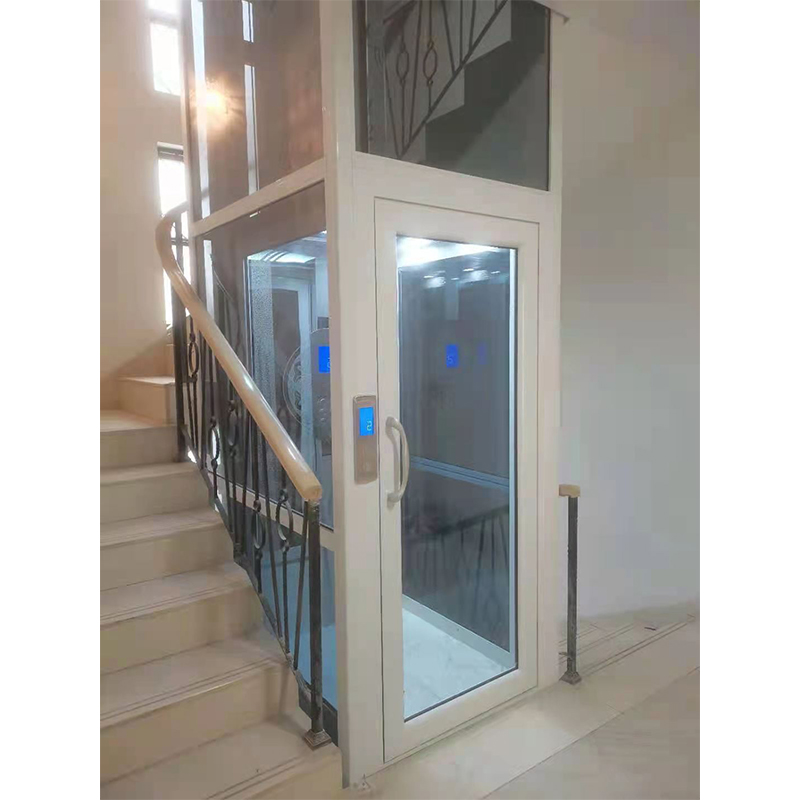 Generally speaking, screw elevators and hydaulic elevators have more advantages than traction elevators in terms of space utilization. Without the restrictions of counterweight devices and pits, screw elevators and hydraulic elevators only need a small space, and even a square can be installed. In terms of price cost, hydraulic elevators are cheaper than screw elevators and traction elevators. If the installation cost is considered, The hydraulic elevator has more advantages because the installation of the hydraulic elevator does not require professional technicians. We provide remote video guidance and installation manual. In terms of later maintenance cost, the hydraulic elevator only needs to update the hydraulic oil regularly. For the cost of hydraulic oil, most customers can accept it, and the maintenance frequency is very low, Change the hydraulic oil about once a year or two. In general, hydraulic elevator is one of the most cost-effective elevators.