Hydraulic Aluminium Alloy Double Mast lift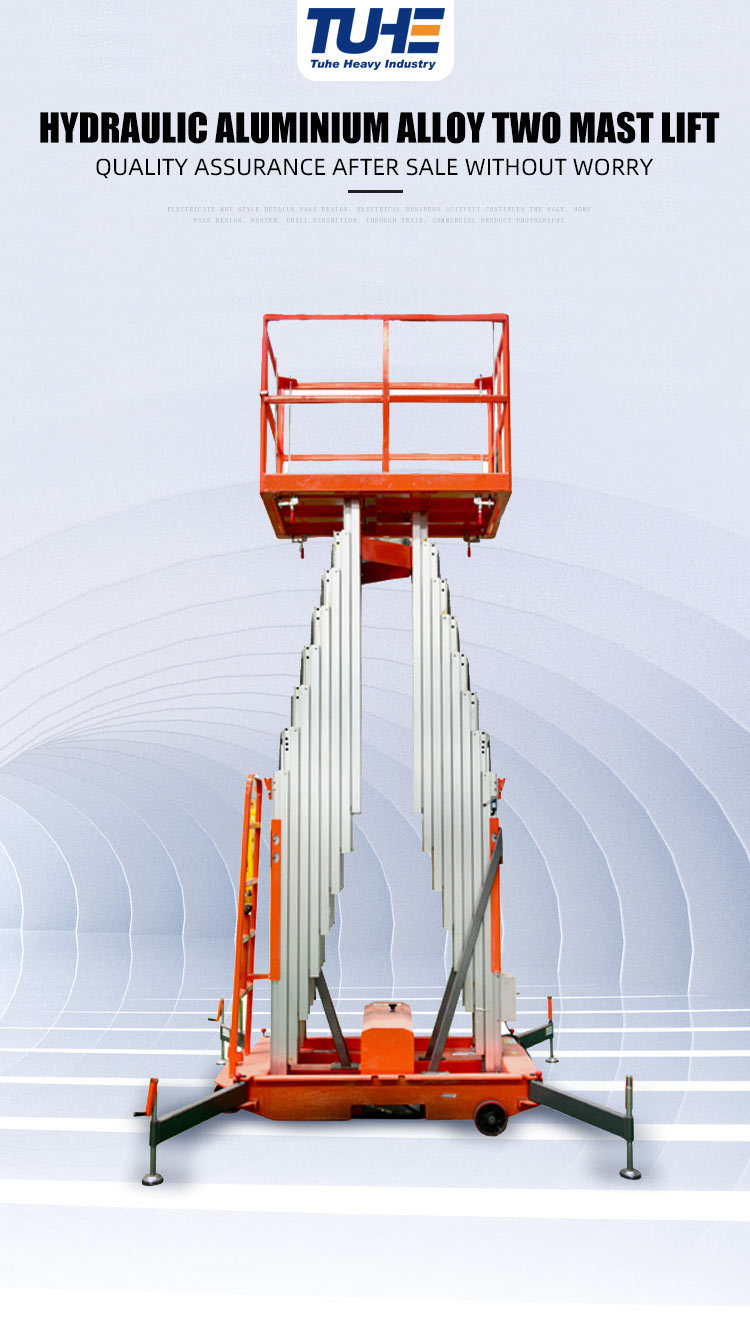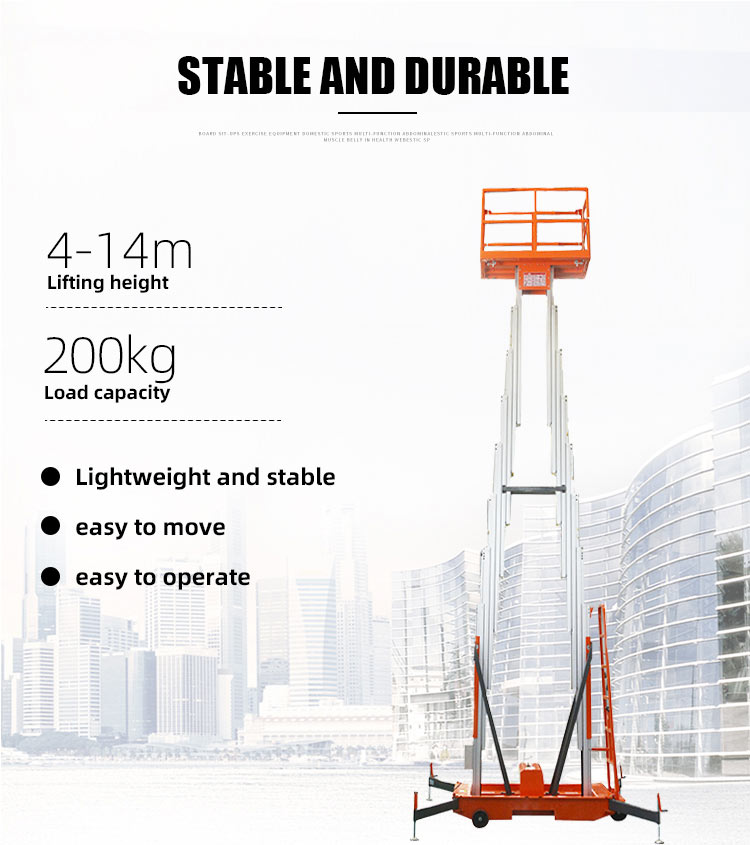 01 Polyurethane Wheels
Solid and durable, low walking resistance, no noise and no damage
to the ground.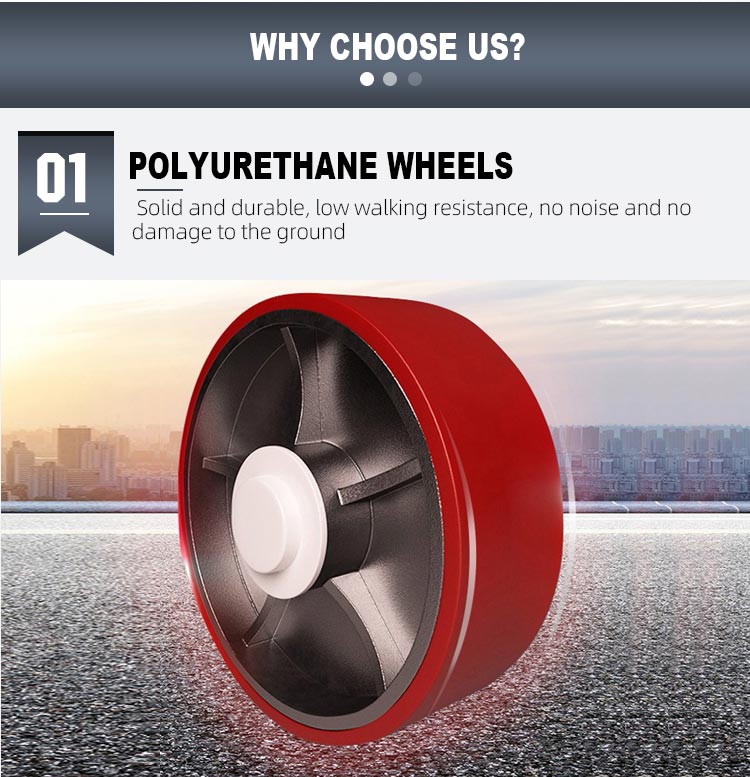 02 High Strength Aluminium Alloy
Solid and durable, light and flexible, can better adapt to lifting
work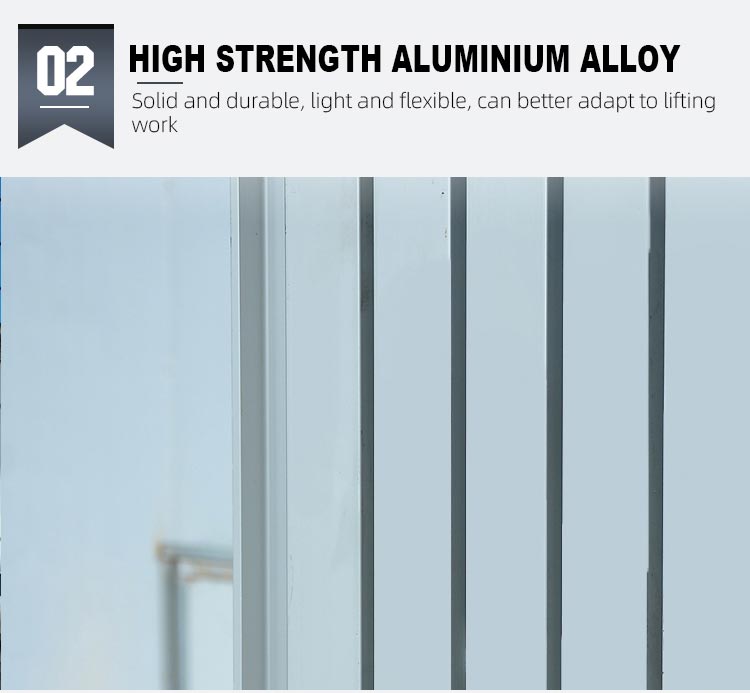 03 Walking Auxiliary Device
Save your time and manpower.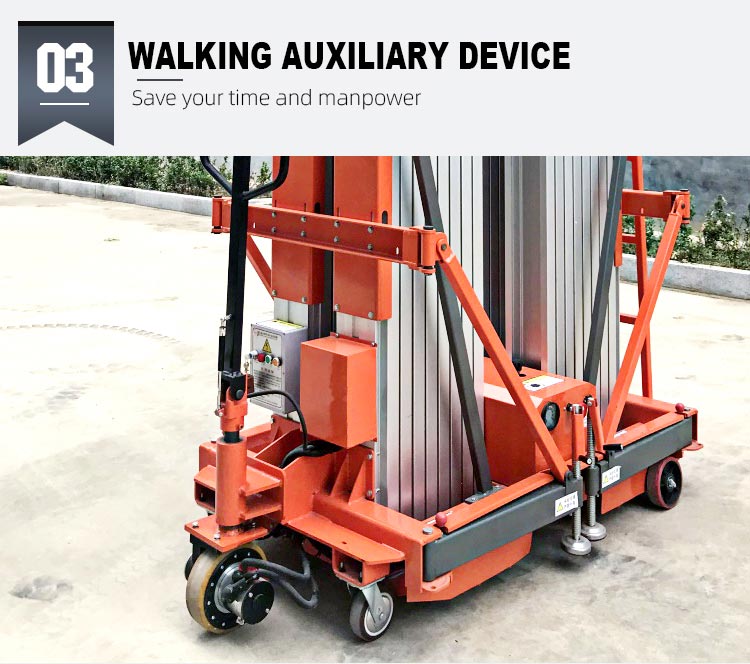 04 Control Box
Clear buttons and easy operation.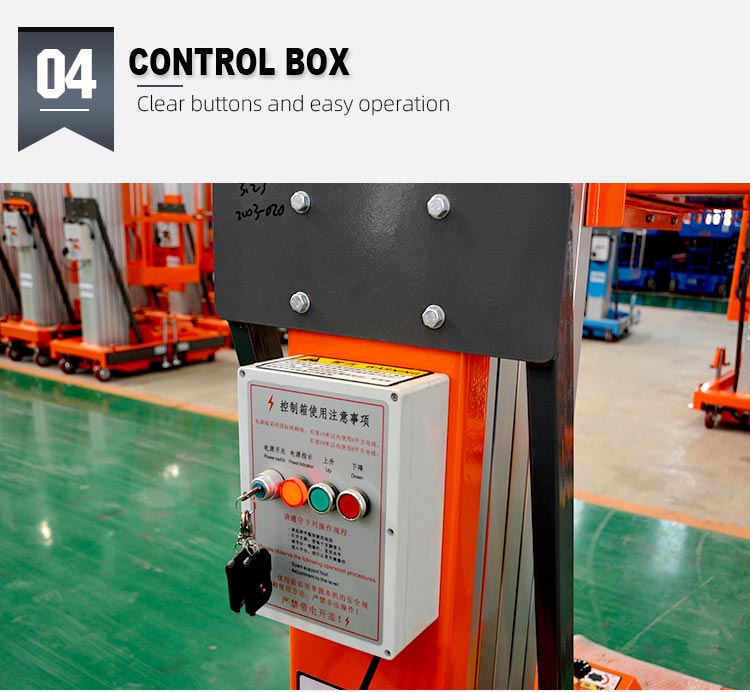 05 Emergency Relief Valve
In an emergency, turn the button counterclockwise to slowly
lower the platform.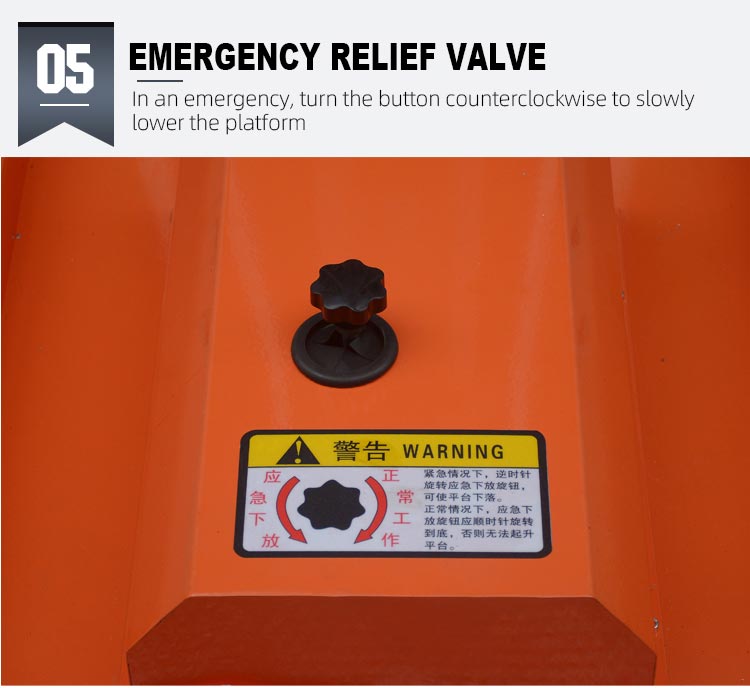 Applicable Scenario.