14m Factory Portable Vertical Hydraulic Electric Double Mast Lift For Sale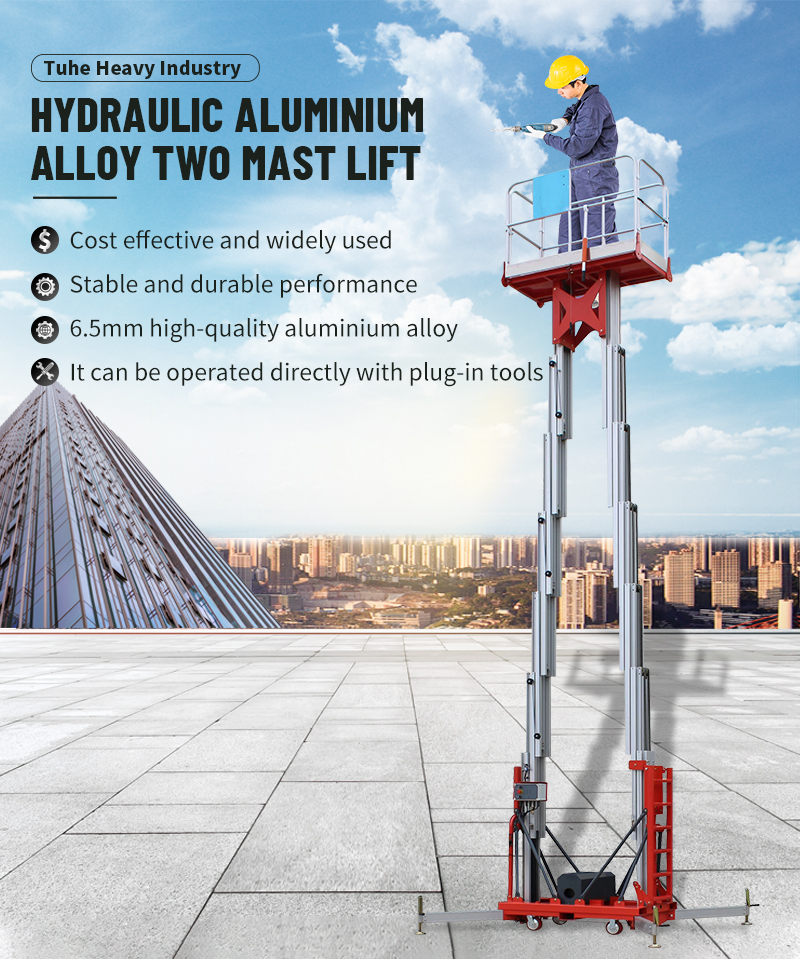 14m Factory Portable Aerial lift platform of large working range, high elevation, large load capacity, you deserve it.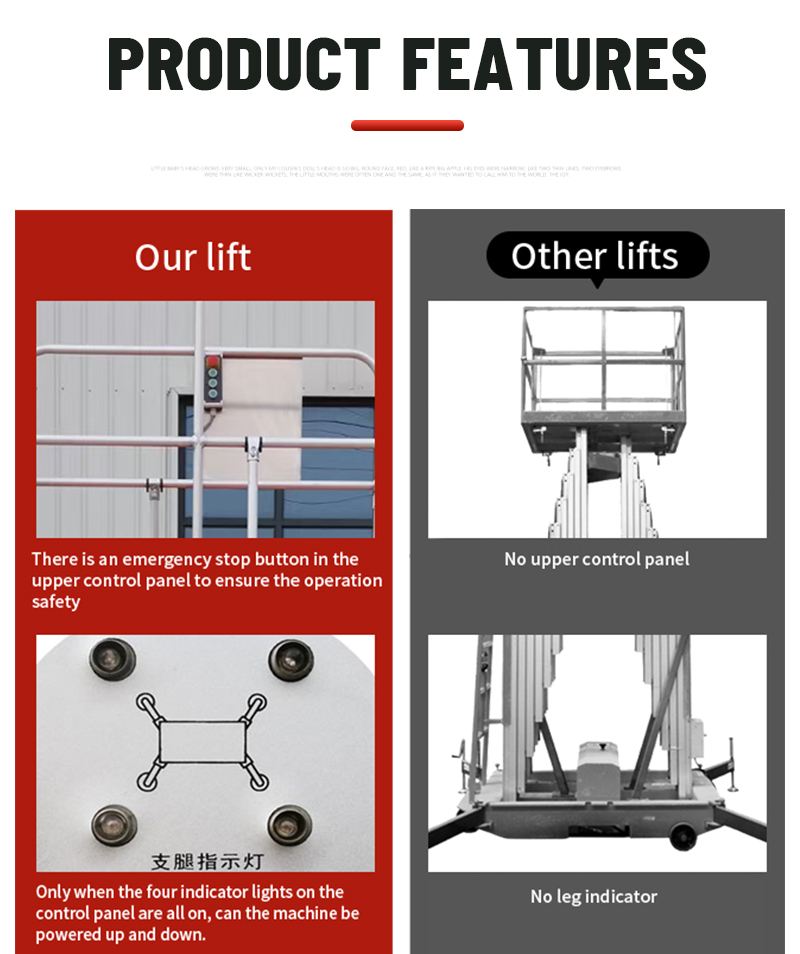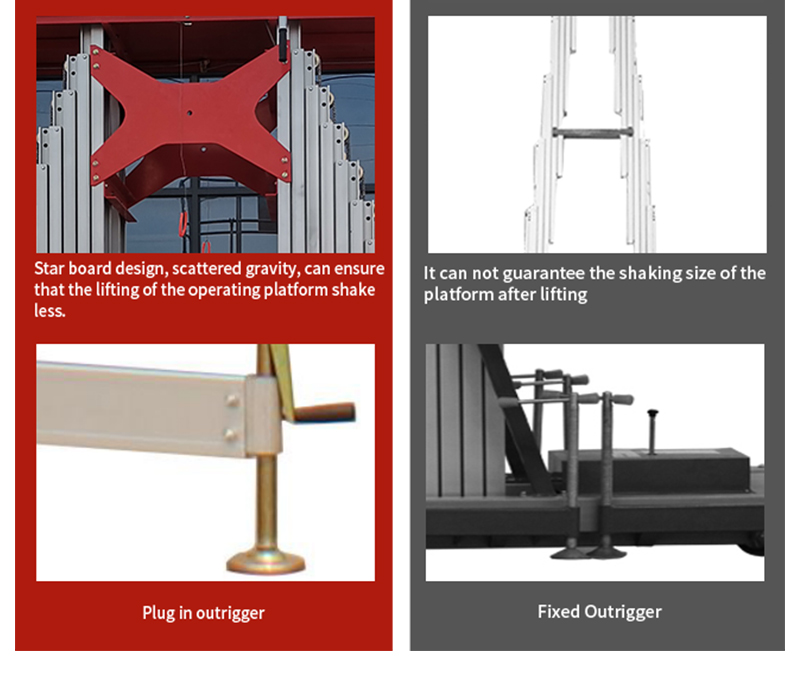 14m Vertical Hydraulic Electric aluminum alloy, light weight and longer service life.
The quality, appearance and material of our products are the best.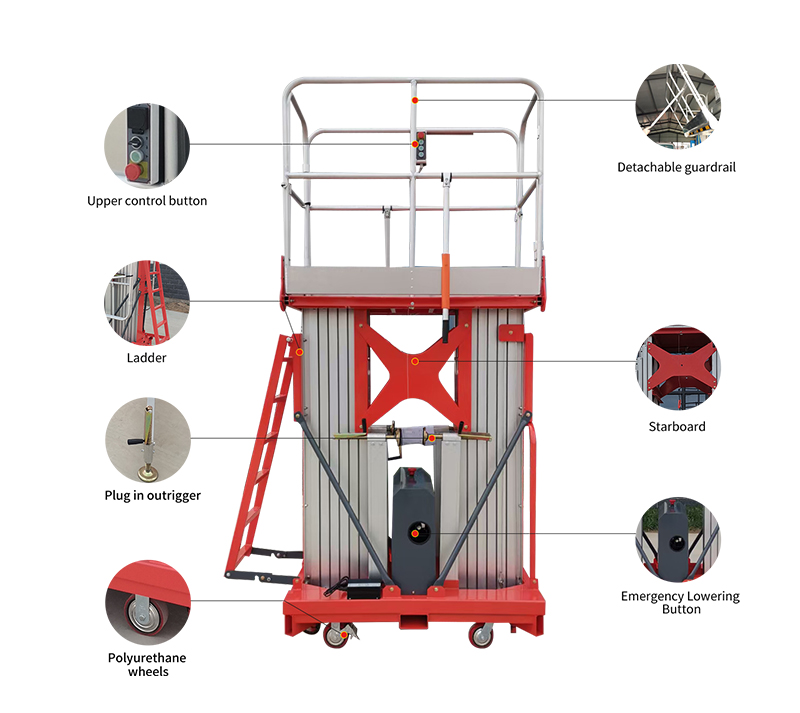 14m Electric Double Mast Lift Platform lift have emergency button, ladder, polyurethane wheels, starboard and detachable guardrail, in case of emergency, it can be safely and steadily lowered.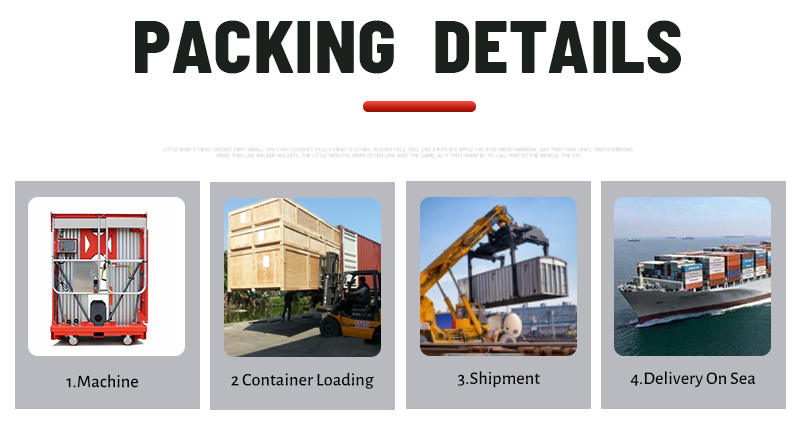 Packed in wooden boxes to ensure the safety of the goods to your door.