10m Portable Vertical Aluminum Alloy Double Mast Lift For US UK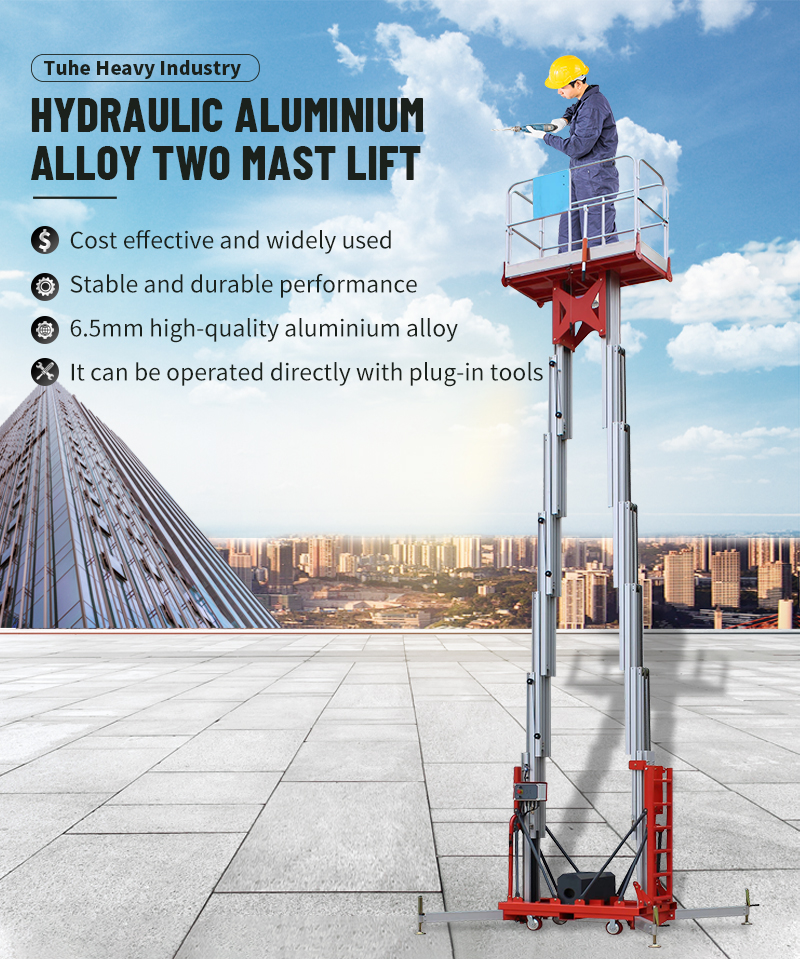 10m Aluminum Alloy Double Mast Lift has a lot of features. It has large working range, high elevation, large load capacity, you deserve it.
1. Cost effective and widely used

2. Stable and durable performance
3. 6.5mm high quality aluminium alloy
4.It can be operated directly with plug-in tools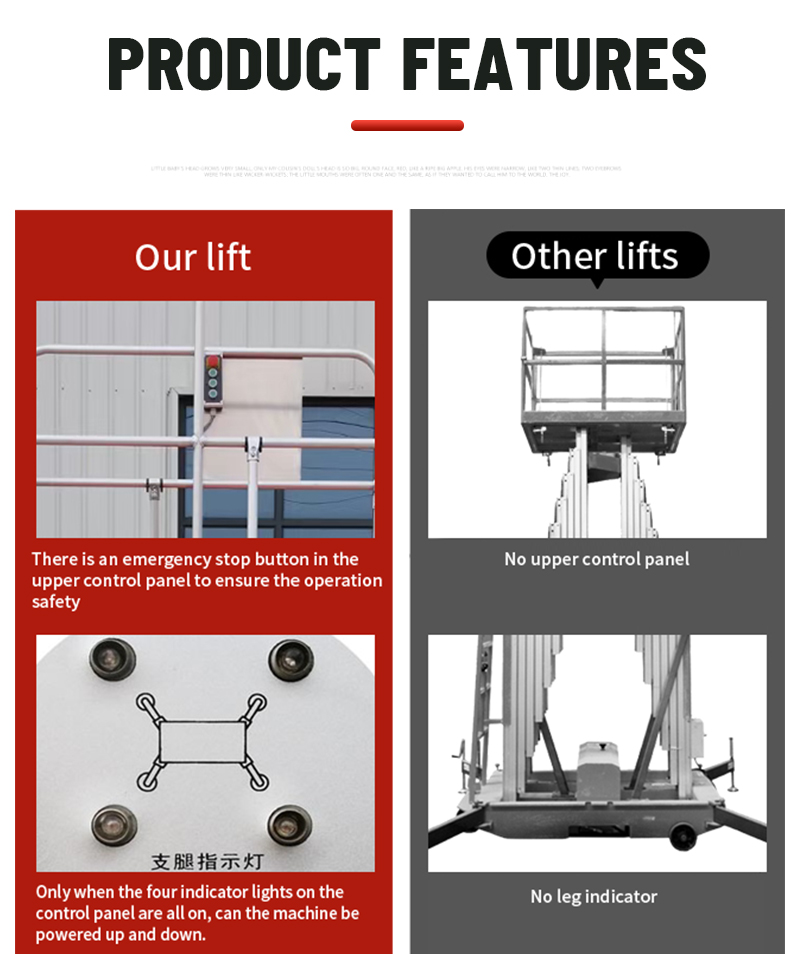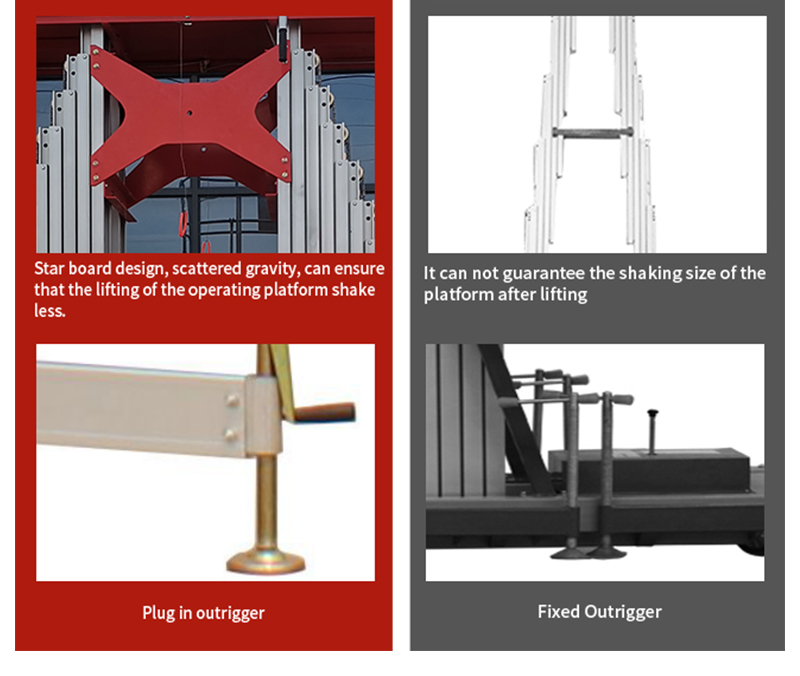 10m Aluminum Alloy Double Mast Lift use compact structure. Aluminum alloy, light weight and longer service life.
The quality, appearance and material of our products are the best.
1. There is an emergency stop button in the control panel.
2. Plug in outrigger
3.Star board design and scattered gravity.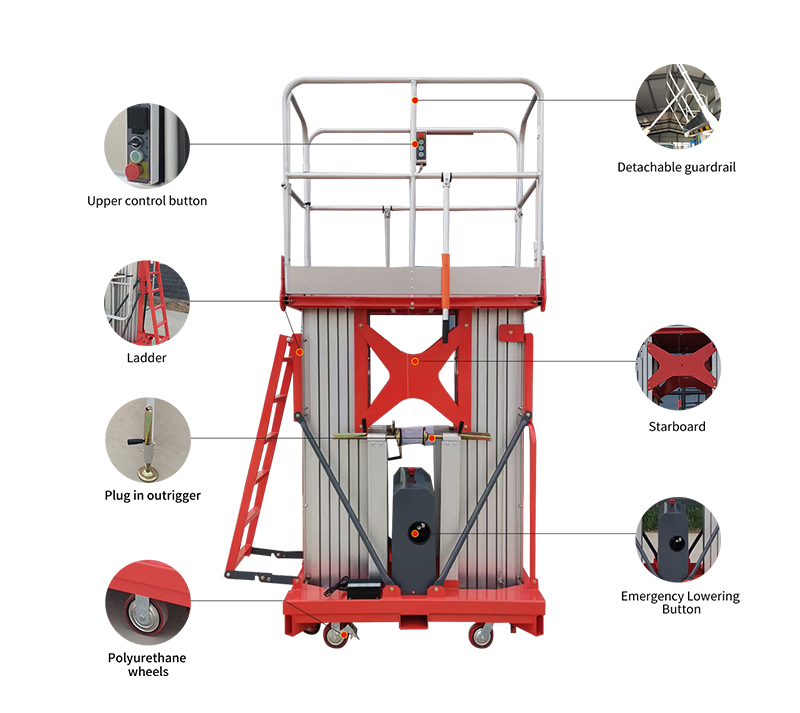 10m Aluminum Alloy Double Mast Lift has stability and safety. It has emergency button, ladder, polyurethane wheels, starboard and detachable guardrail, in case of emergency, it can be safely and steadily lowered.
1. Upper control button and detachable guardrail.
2. Ladder and emergency button.
3. Plug in outrigger and polyurethane wheels
Packed in wooden boxes to ensure the safety of the goods to your door.