3 floors small shaftless home elevator makes your life better
With our home elevator solutions, you can bring your ideal vision to life.We set the industry standard witth a variety of one-of-a-kind looks and unique features with universal design.Ready to give your home a look that rises above the rest? Then it's time for a home elevator that can help take you to the next level.

Small Shaftless home elevator function
Guide rail will covered by stainless steel to protect the transmission components, and also makes the elevator looking clean and tidy.

Cabin with folding door, to protect the person from personnel from falling out.

Bottom sensor is standard function, if there is any object underneath the cabin, it will stop .

Light curtain, when any object is sensed approaching the car door, the car will stop running immediately.

1:3 cylinder, the lift speed can reach 0.3m/s.

Governor and tensioner, for over speed in case.

Passenger elevator wire rope, compare with chain more stable and silence.

Bolt combination structure and plug in distribution box, easier installation, and smaller transportation volume.

UPS uninterruptible power supply, if the power is cut off, UPS can provide power to lower the cabin to the lowest floor.

Safety gear, even if the 4 wire ropes all broken at same time, the car will clamp on the guide rail, won't fall.

Passenger elevator Nylon guide wheel, compare with steel wheels more silence.

Passenger elevator leveling device, compare with limited switch more smooth and accurate.

Top limit safe switch.

Explosion valve to prevent the cylinder down immediately when oil hose tube is broken down.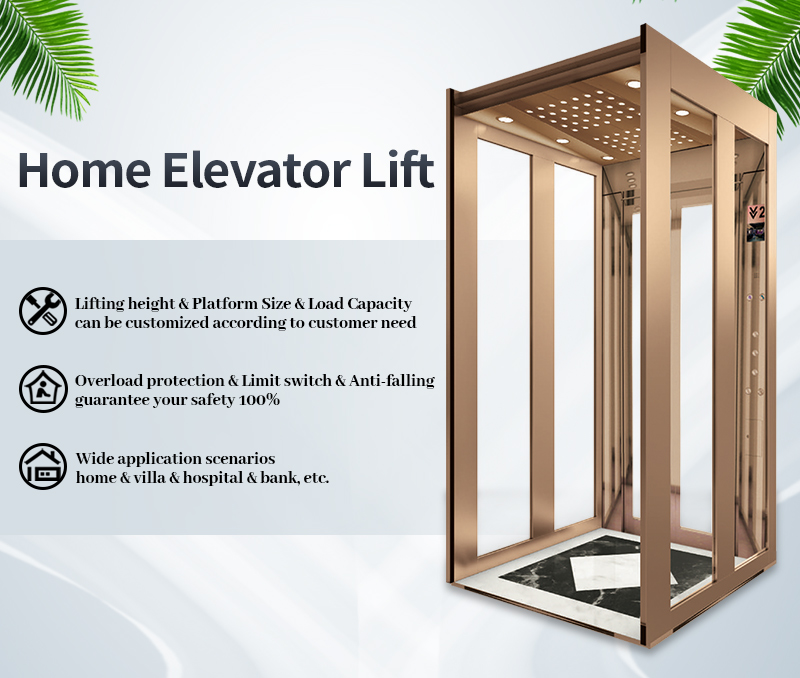 Custom shaftless home elevator
The elevator production is one-piece molding,manual welding connection, strong and firm, with large bearing capacity;the connection is firmer and easier to adjust, stable and safe.
Raise 2 to 5 floors, load 400kg. You can customize the height, width, platform design and so on.

Shaftless home elevator safety functions include overload protection, limit switch and fall prevention. It can 100% ensure the safety of users.
Shaftless home elevator has a wide range of application scenarios. Home & Villat & hospltal and hank,ete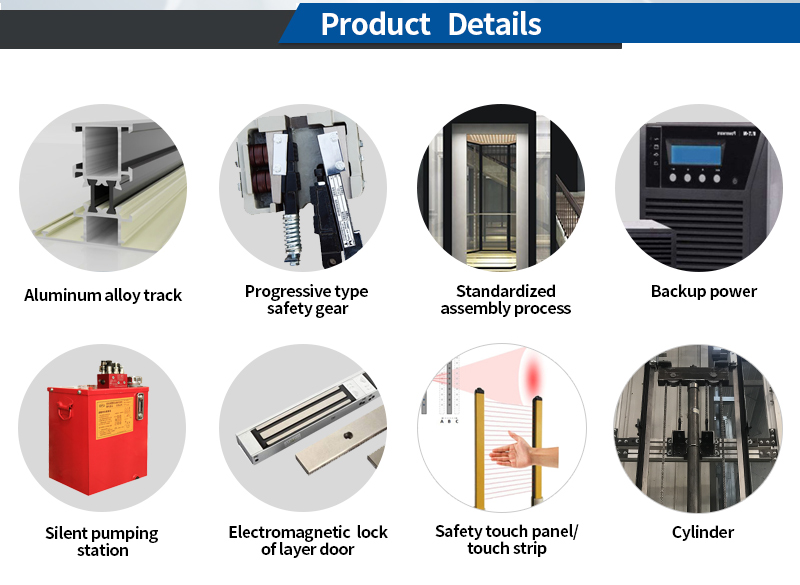 The elevator has a suspended ceiling, the light pattern could be customized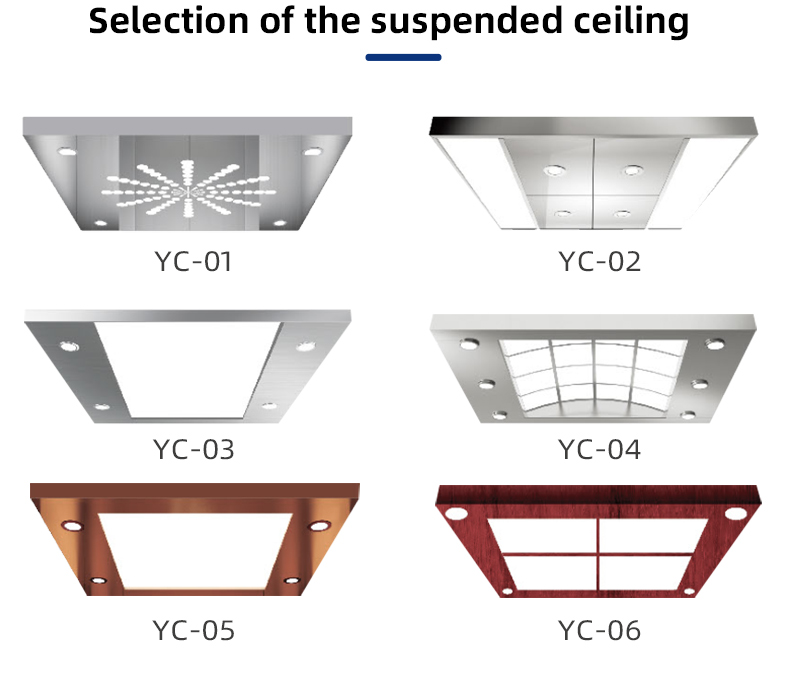 Our elevator cabin use the stainless steel or aluminum frame glass type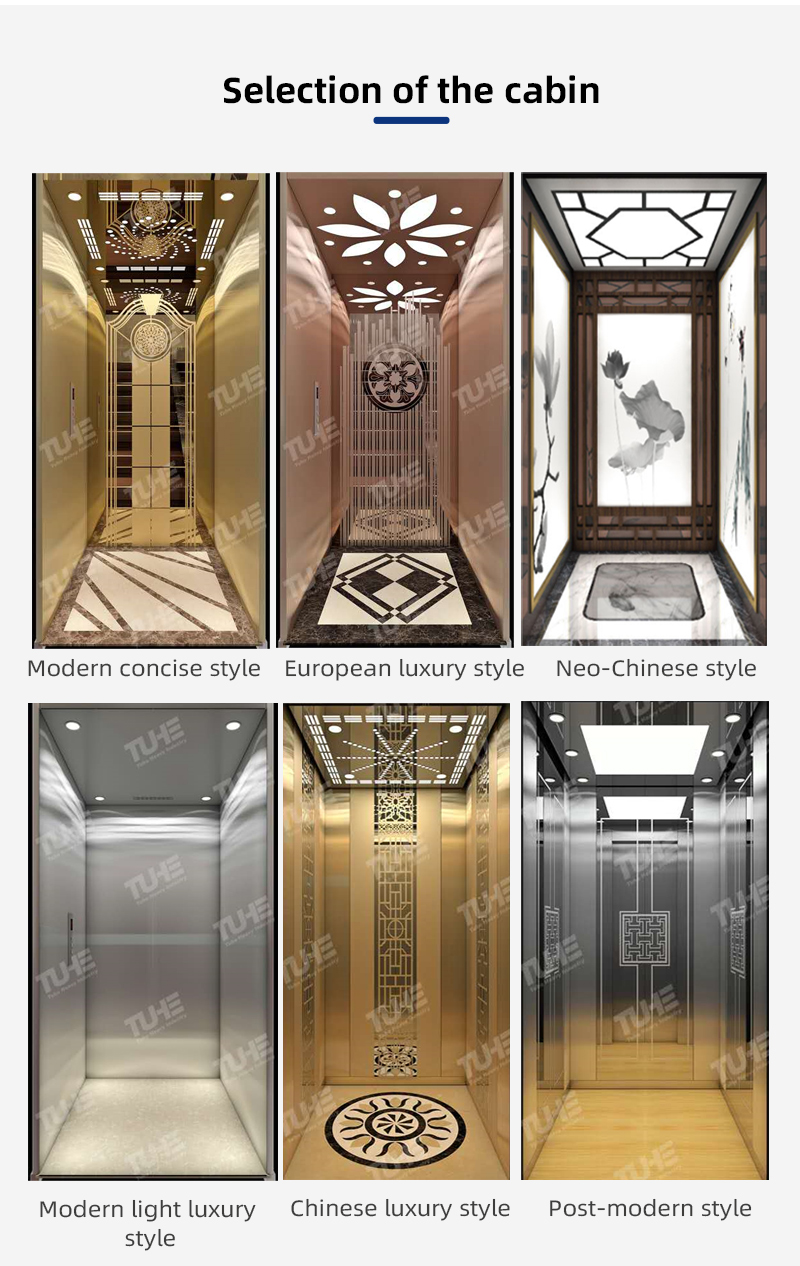 There is the direction display on the hydraulic call box, and has a emergency stop when some thing happen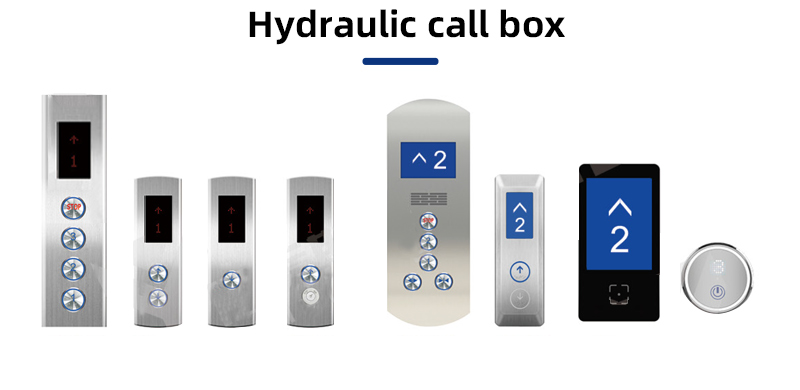 Shaftless home elevator features
Shaftless home elevator means the elevator can be installed without shaft, which is suitable for the situation that the elevator installation shaft is not reserved when the house is built, or the installation size is relatively small and there is no extra space to install the shaft.
Small residential shaftless home elevator Advantages and Disadvantages
Advantages: In terms of cost, shaftless, so shaft cost can be saved.
In terms of size, no shaft takes up space. With the same installation space, the net size of the car of the shaftless home elevator will be larger.
Disadvantages: There is no shaft home elevator. It is beautiful, and for safety reasons, after the elevator is installed, it is necessary to make a guardrail to protect the travel range of the elevator to prevent people from accidentally entering and causing injury.
Small shaftless home elevator price
Because home elevators are customizable in most cases, the price of a Shaftless home elevator cannot be completely determined. Of course we can give CE certification. We can make a small Shaftless home elevator up to 5 floors.
The price of 2 floors is $5000-$6000 , the price of 3 floors is $6000-$7000 , the price of 4 floors is $7000-$8000, and the price of 5 floors is $8000-$9000 .
As a well-known elevator manufacturer in China, we have our own elevator factory and design team. It can help elevator distributors or end users from all over the world to realize the functions and designs you want. This Shaftless home elevator is a multi-function elevator, multi-purpose elevator and multi application scenario elevator we launched. After its launch, it was highly praised by elevator agents.