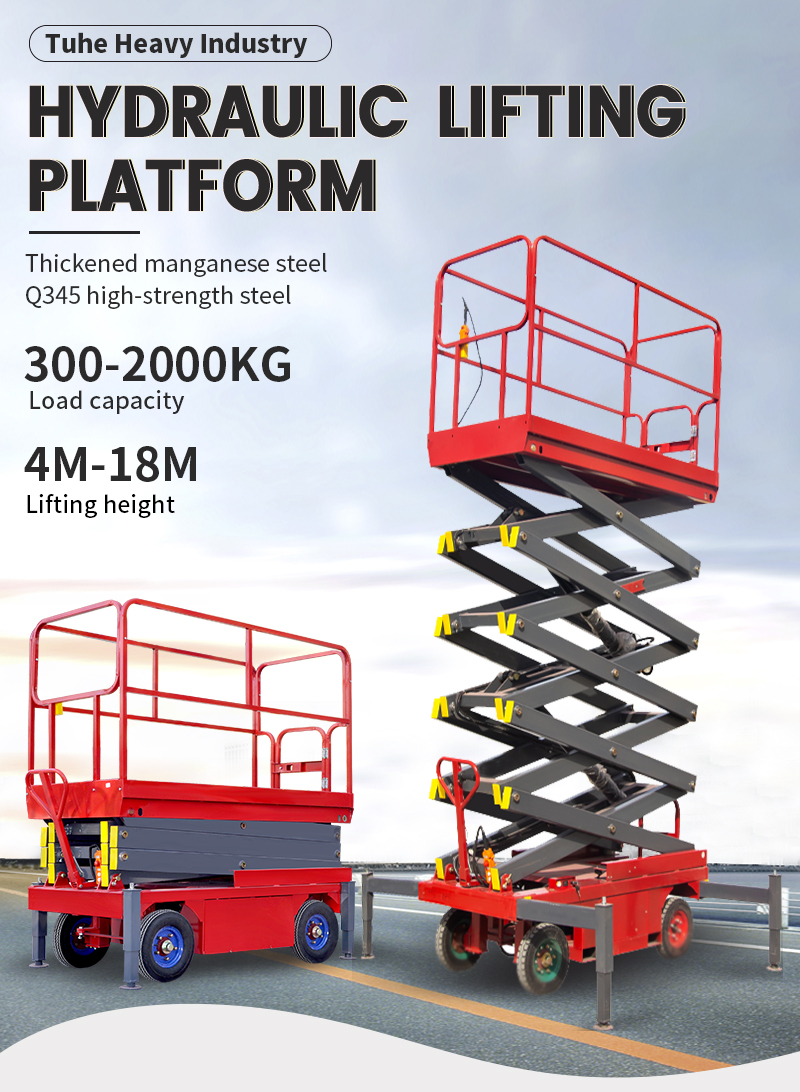 Scissor lift is convenient to move

Hydraulic tow scissor lift is a kind of aerial work platform that can be trailed behind a car or truck. It's convenient to move it from different work place and operate it. We have many models to meet your requirements.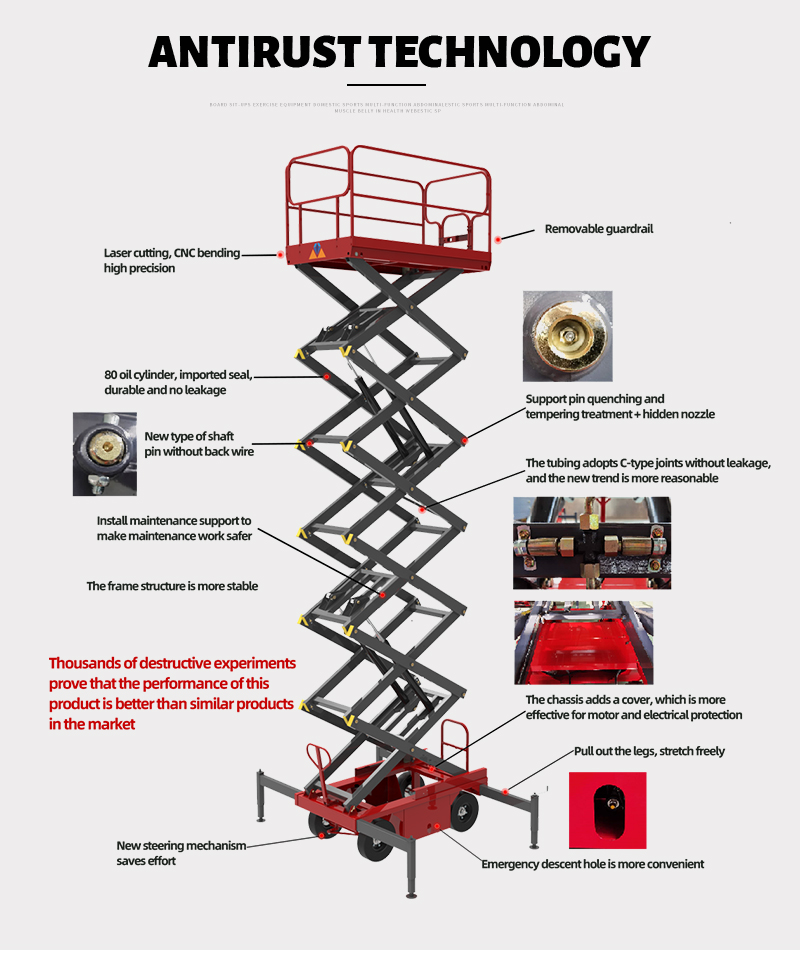 Scissor lift materials
Scissor lift is made of platform, scissors and chassis. We use Q345 high quality steel materials and famous brand parts to make our scissor lift. We can ensure you that every mobile scissor lift is the best.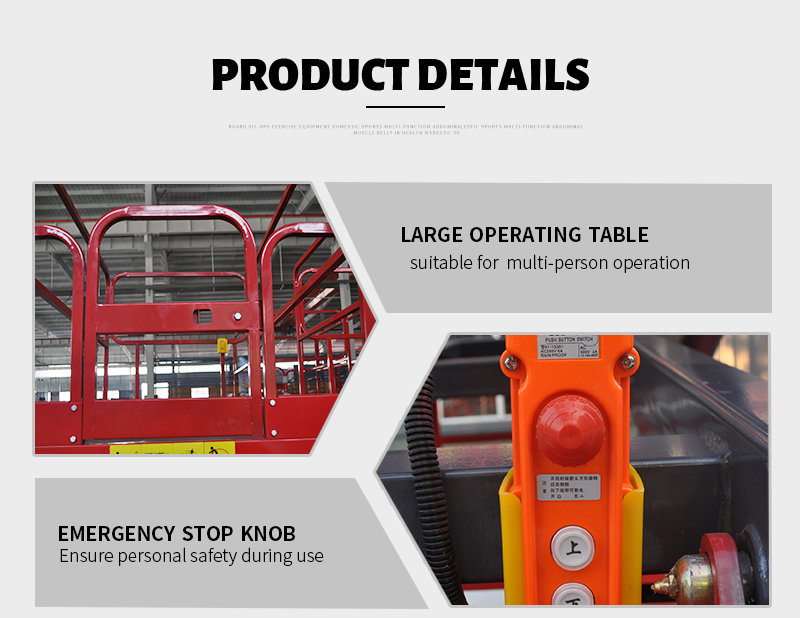 Scissor lift has platform control and bottom control

There are two controls for hydraulic scissor lift, you can operate the lift on the platform or the ground.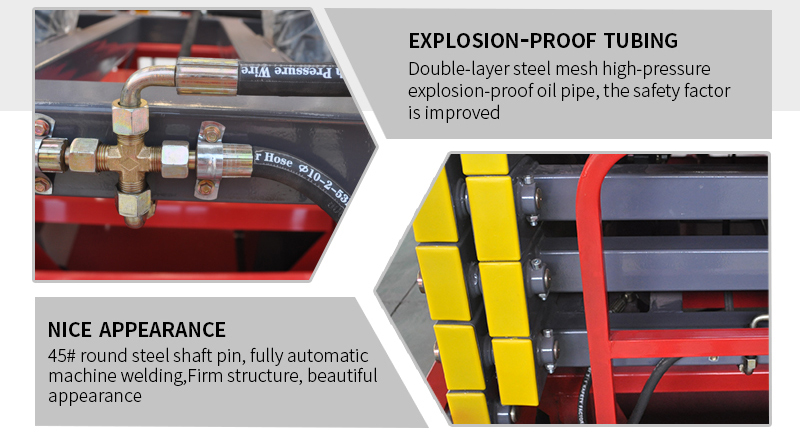 Scissor lift has specialized tubing and shaft pin
Double-layer tubing and hydraulic lift specialized shaft pin make our lift more durable and have a long service life.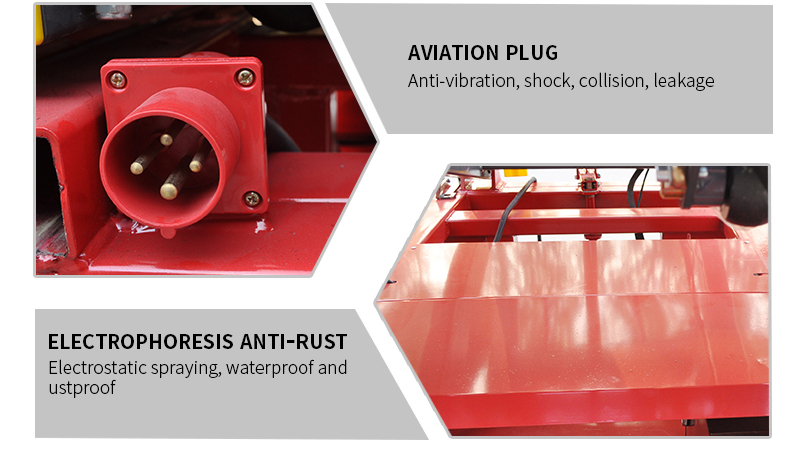 Shot blasting derusting and electrostatic spraying for scissor lift

Professional rust removal and spraying process, shot blasting derusting and electrostatic spraying, provide a beautiful surface and rust protection to hydraulic scissor lift.

For more details, welcome to contact us!