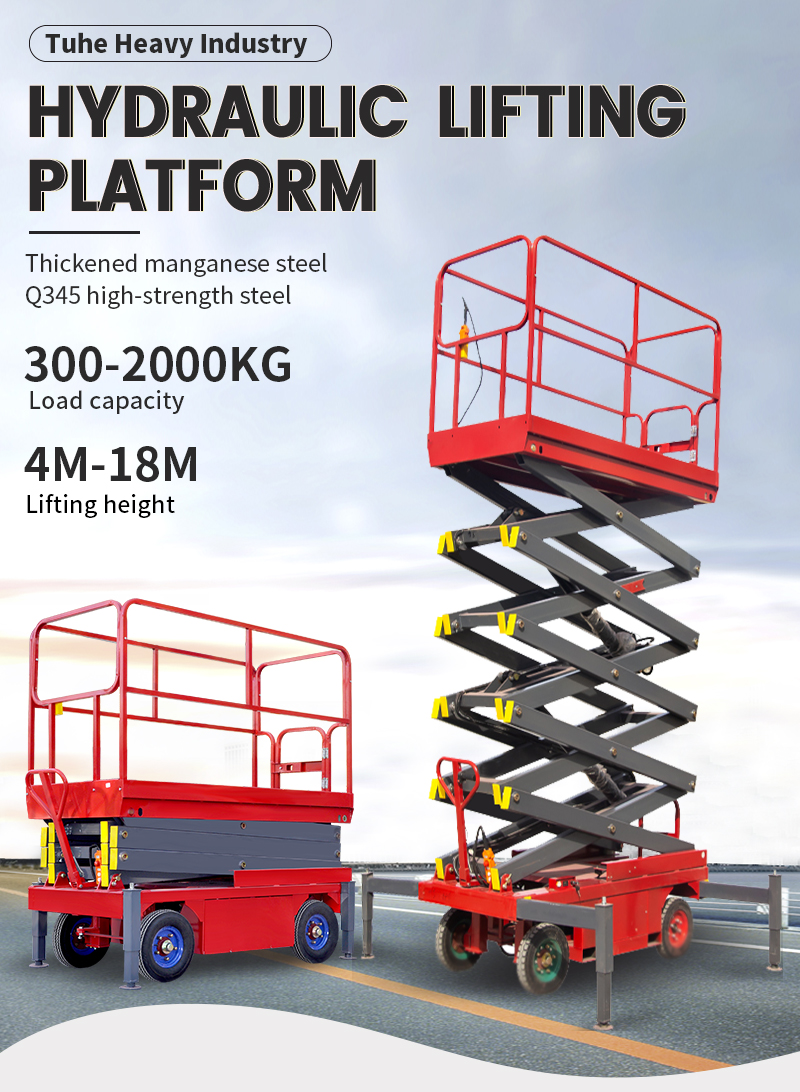 Mobile scissor lift platform introduction

Hydraulic mobile scissor lift can be used indoors or outdoors, as a professional aerial work platform, it is specialized in working high above the ground, such as ceiling maintainence, window cleaning, building construction and etc.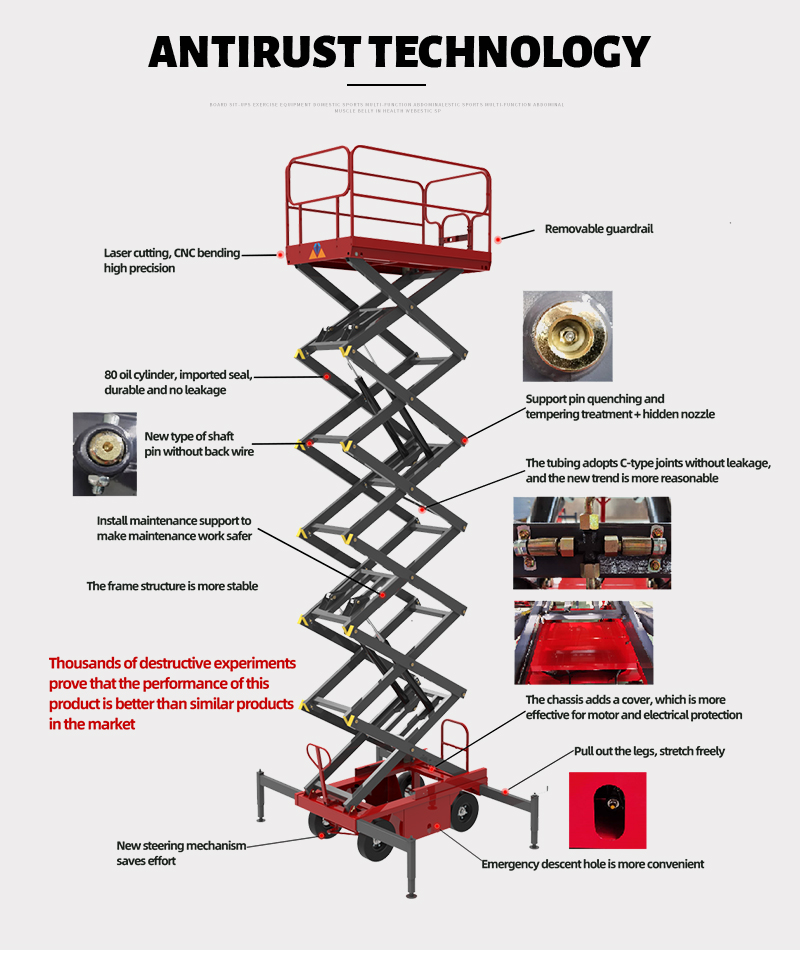 Mobile scissor lift platform detailed parts

Removable guardrail of scissor lift helps save the storage space, drawable outriggers make the hydraulic scisssor lift can be used in narrow and small place. Emergency descending valve can lower the platform slowly when power failure.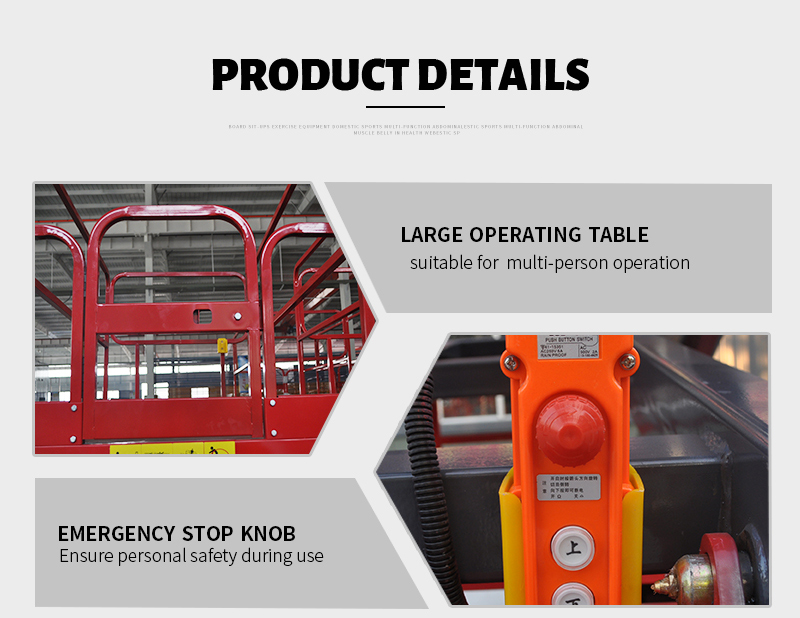 Mobile scissor lift platform designs
The humanized designs of scissor lift give customers a comfortable experience when use the lift.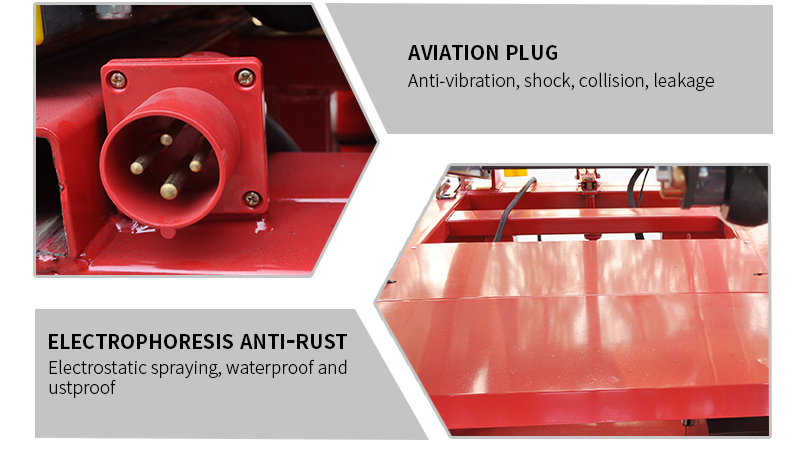 Mobile scissor lift platform surface treatment
Professional surface treatment and spraying make the scissor lift look more beautiful and rust-proof.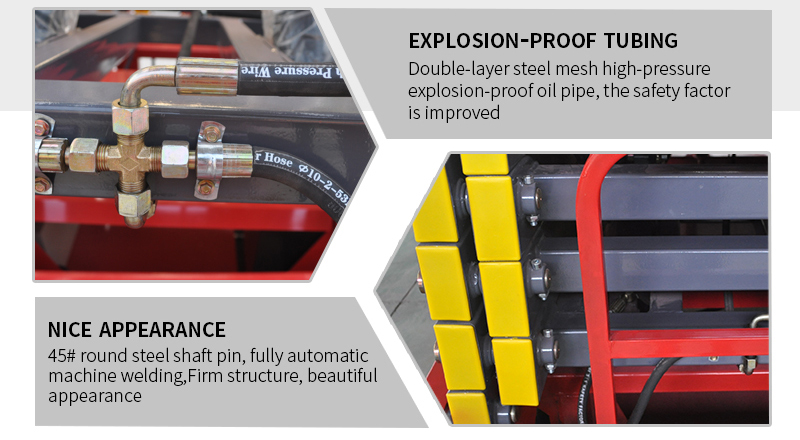 Mobile scissor lift platform security
High-quality tubing and parts make sure that the security and stability of the elevated work platform.
For more details, welcome to contact us!