The scissor lifting platform structure of the scissor lift for sale malaysia enables the lifting platform to have higher stability, wider working platform and higher load-bearing capacity, so that the range of high-altitude operations is larger, suitable for multiple people to work at the same time, and the height of the work is more Efficient and safer, the product hydraulic system is equipped with anti-falling and overload safety protection devices. Each floor and lifting platform can be set with operation buttons to achieve multi-point control. The product has a solid structure, large carrying capacity, stable lifting, and convenient installation and maintenance. It is a low floor. It is an economical and practical ideal transportation equipment to replace elevators.failure or failure, it only needs to open the emergency drop valve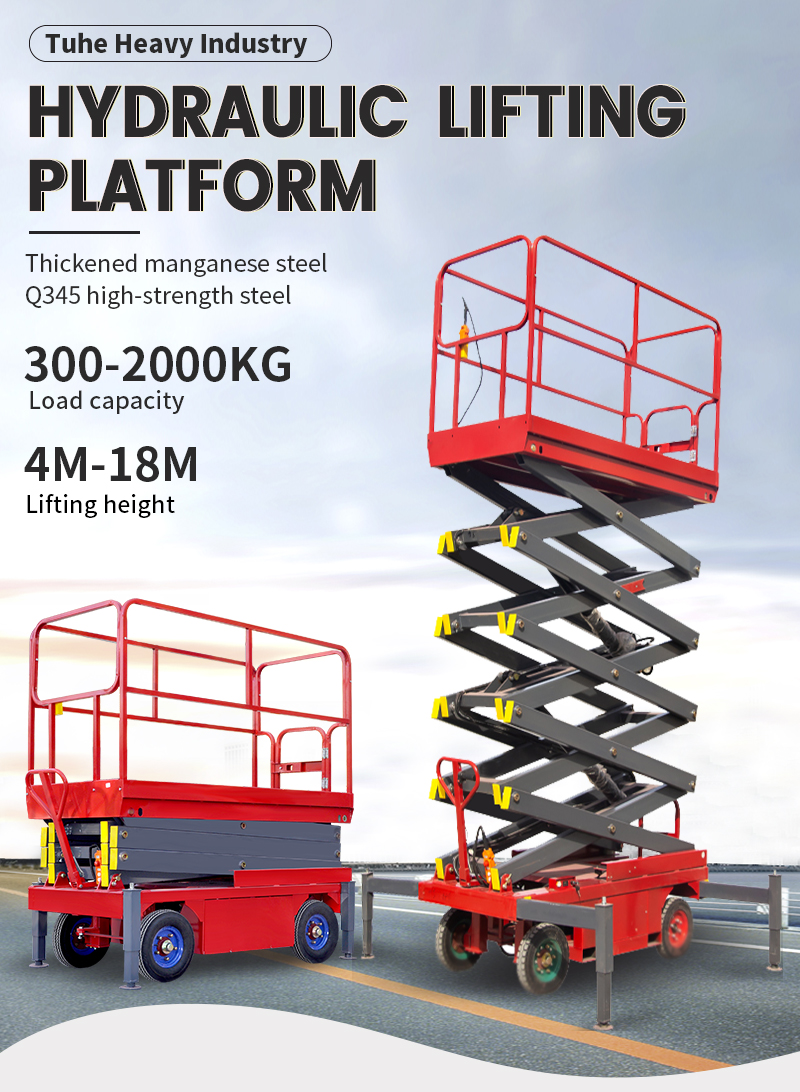 Scissor lift for sale malaysia has the main advantages:
1. An ideal equipment of safe operation.
2.The equipment is mainly used to lift workers to higher places for maintenance, cleaning or installation.
3.It is characterized by great loading capacity. It can be designed as your request.
4.Steady ascending and descending.
Move conveniently, easy to work.
5.Large surface and strong carrying capacity, allowing simultaneous operation of several person, safety and reliability
6.Explosion-proof valves: protect hydraulic pipe, anti-hydraulic pipe rupture.Spillover valve can prevent high pressure when the machine moves up. Adjust the pressure.
7.Emergency decline valve: it can go down when you meet an emergency.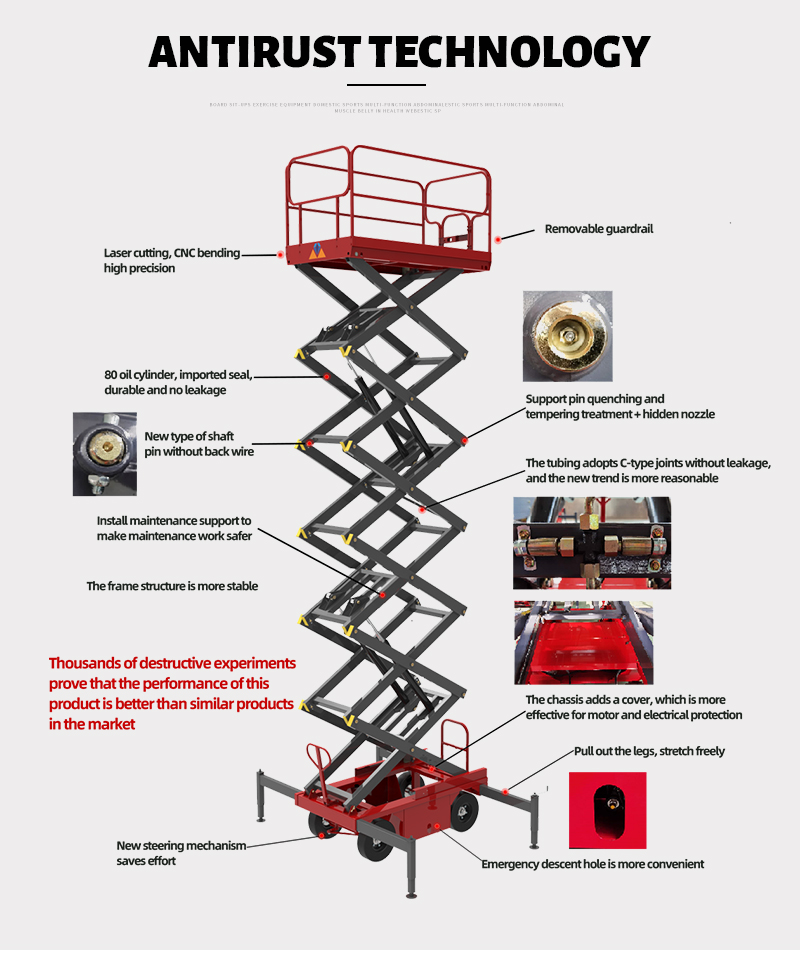 Scissor lift for sale malaysia product details as the following:
1. Made of high-strength manganese steel pipe, not easy to deform
2. Anti-skid platform board and 1m high guardrail to ensure the safety of operators
3. Explosion-proof valve to prevent the platform from falling suddenly in an emergency.
4. The overflow valve can prevent high pressure when the machine rises
5. The high-strength steel structure lifts smoothly, is easy to operate, and has a low failure rate
6. Four supporting legs provide more stable support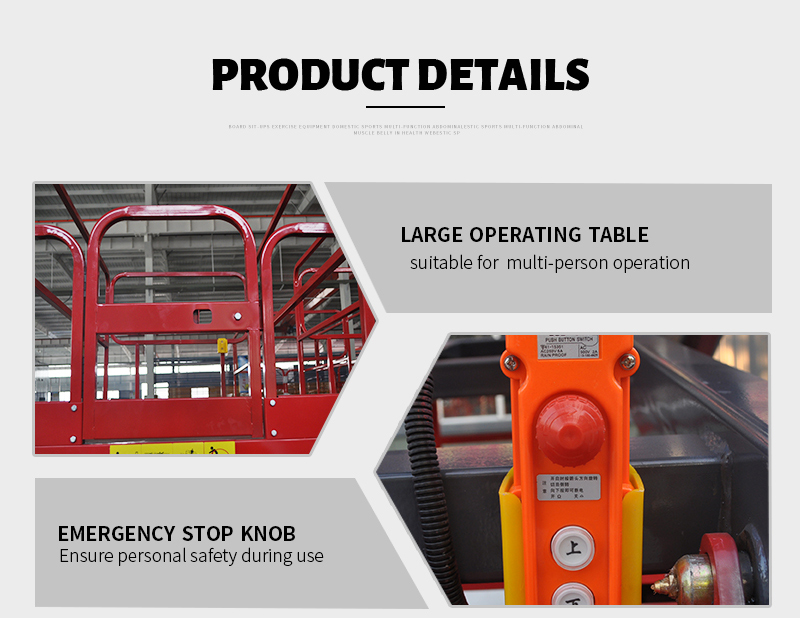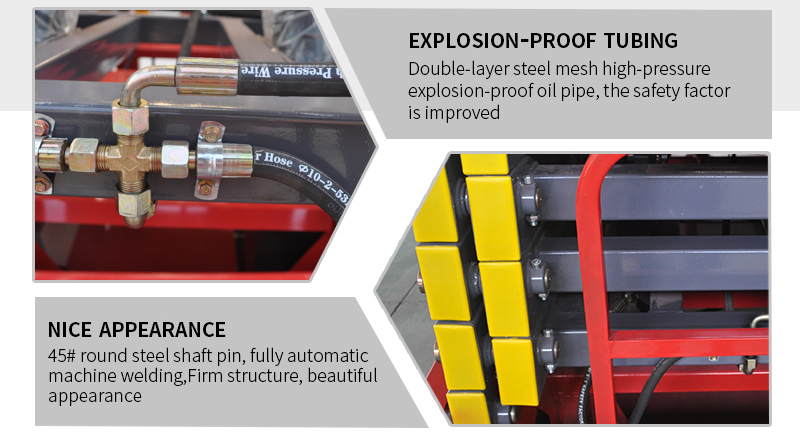 The scissor lift is adopted a aviation plug, it is anti-vibration,shock,collsion and no leakage