What is a cargo lift?
The cargo lift that we often talk about is generally a hydraulically driven lift with guide rails, which is used to lift large cargo between floors. It is only used for cargo lifting and cannot carry people. Mainly used in workshops with more than two floors, hotels, restaurants, large supermarkets, underground garages, etc. Cargo lifts are widely used in Singapore. Cargo lifts have the characteristics of energy saving and pollution-free. Singapore has the title of garden city. The local people pay more attention to environmental protection, so this is also an important reason for the popularity of freight elevators in Singapore.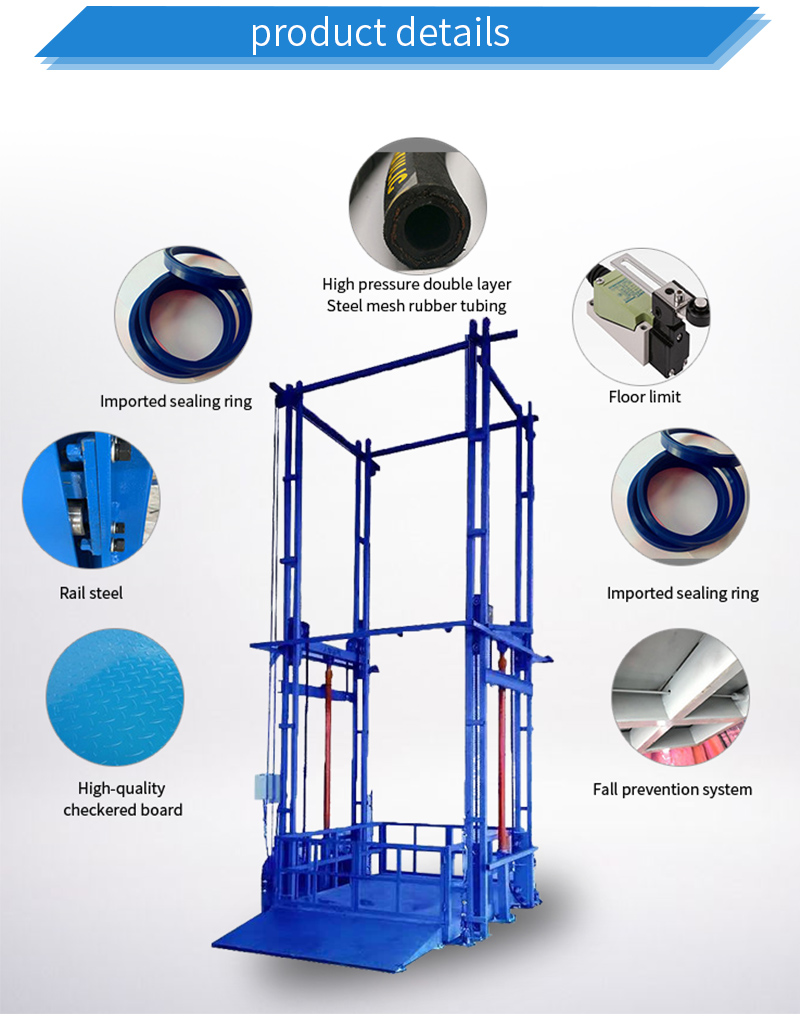 The details of cargo lift.

1. Sealing ring: The sealing ring should have good sealing performance within the working pressure and a certain temperature range, and can automatically improve the sealing performance as the pressure increases.The friction between the sealing ring device and the moving parts should be small, and the friction coefficient should be stable.The sealing ring has strong corrosion resistance, not easy to age, long working life, good wear resistance, and can automatically compensate to a certain extent after wear. The simple structure, convenient use and maintenance, make the sealing ring have a longer life.
2.Floor limit: The limit switch is also called the travel switch, which can be installed on a relatively stationary object or a moving object. When a moving object approaches a relatively safe still life body, the connecting rod of the switch drives the contact of the switch to cause the closed contact to break or the open contact to close. It is an electrical switch used to limit the movement limit position of mechanical equipment, and the circuit and motor are controlled by the change of the switch contact opening and closing state.
3. High pressure rubber tube: The hose is made of special synthetic rubber, which has excellent oil resistance, heat resistance and aging resistance.
4.Full prevention system: It can quickly brake and lock falling objects within a limited distance to ensure the safety of operators.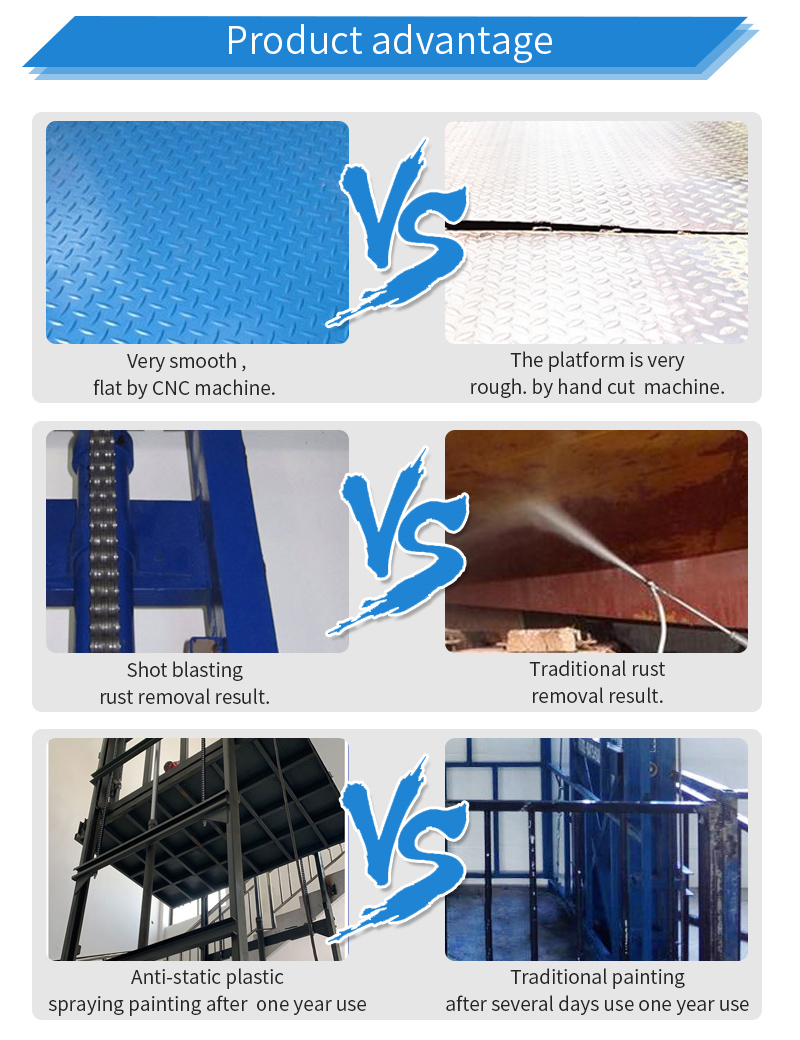 The adventages of cargo lift.

1.Stable operation, no noise.
2. Flexible configuration, customized according to needs, can adapt to different installation environments and usage requirements, and flexibly configure platform size and import and export directions.
3. The best raw materials (we used the best raw materials, the most advanced steel cutting)
4. Precise oil cylinder, durable (we use high-quality oil cylinder, long service life)
5. Simple installation (we are equipped with installation instructions and support remote installation guidance. Make the installation of a freight elevator as easy as screwing a screw.)
Advantages of cargo lift for users:
1. Reduce labor costs (heavy load, saving the cost of manual handling)
2. High efficiency.
3. Save space.
4. Security.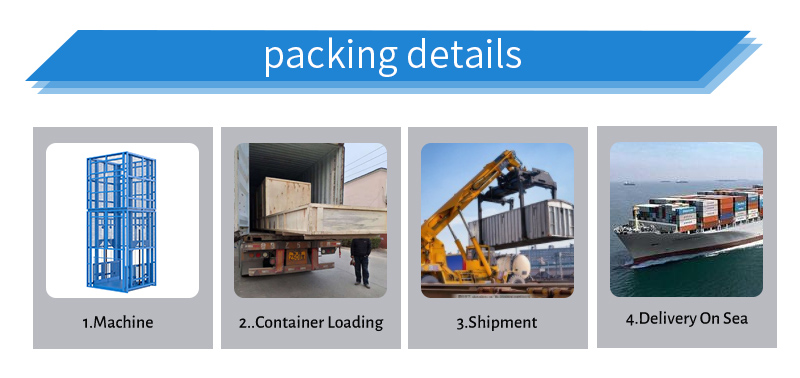 Cargo lift's transport process before you received it.
Hydraulic platform lifter will be packed in wooden box. According to the customers requiryments to choose the transportations.