Home lift Australia solutions refers to the design and installation of any elevator solution in a residential environment for Australia. Although lifts aren't needed in homes at the same rate they're needed in commercial environments or apartment complexes, there are nonetheless several reasons somebody might need a home lift.
If you're struggling to cope with climbing the stairs in your home, installing a home lift solution could be the answer to your problem. TUHE offers a large selection of domestic home lifts, from simple budget solutions to Modern Home Lifts.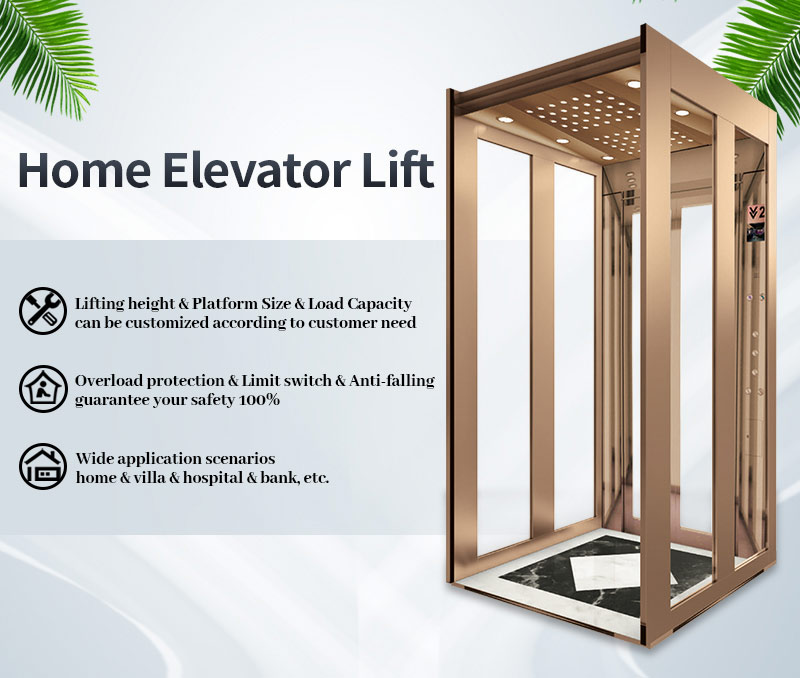 FEATURES & BENEFIT
Home lift can be installed almost anywhere in the home thanks to its compact pit, simple mechanism and dual rail technology in Australia. This means our home elevators have an unrivalled ability to fit into spaces other home lifts cannot, with minimal building work and disruption.
Small installation Space:
The TUHE Home Lift has one of the smallest space of any home lift in Australia, taking up less than square meter.
Low Consumption
All our home elevators plug straight into a standard power socket meaning they use no more power than a refrigerator. When the elevator going down, it does not need the electric
Whisper Quiet
Unlike other residential elevators, we do not use noisy screw or vacuum systems. This makes them quieter than many home lifts.
Fast Installation
A fully assembled system means the our outdoor home lifts can be easily moved into your home by our installation teams, and assembled quickly onsite.
Safety Measurement of Home lift:
Silent pump station, quiet when lifting.
Fall protection function. When the elevator drops suddenly, the safety gear can firmly fix the lift on the guide rail, so that the displacement of the elevator car does not exceed two centimeters
Bottom touch sensor, when the car encounters obstacles during descent, the car can stop running immediately
The electromagnetic lock function does not open the door when the elevator is running when the elevator does not reach destination floor.
Travel switch, our lift has three limit switches to prevent the elevator
UPS backup power supply enables the engine room to land in case of power failure.
What factors do people mainly consider when purchasing home lift for Australia:
Aesthetic appearance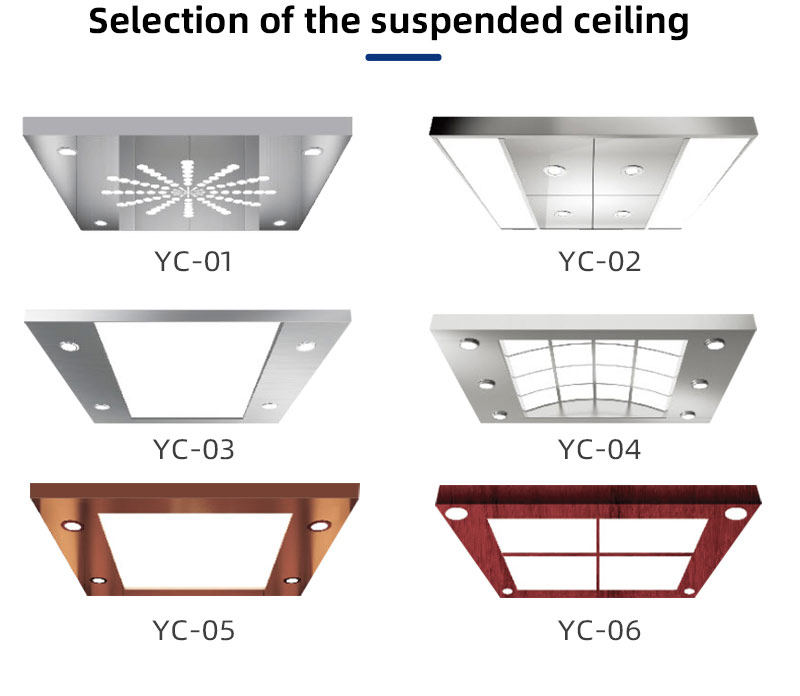 For people who own a large house, installing an elevator is actually seeking to bring more decoration style changes to the house. After all, although the stairs themselves are enough to impress people, elevators can take the impression of a completely modern and beautifully decorated house to a new level.
Safety
According to Australian government statistics, many people die from falls every year. Stairs are potentially harmful to family members, not to mention how to ensure that there are elderly and children in your home, how can you ensure that they are safe enough? Home elevator is a mobile home that can prevent them from being damaged.
TUHE home lifts (elevators) can also be used for elderly people living alone, because the latest models of elevators are convenient and reliable to use. They provide a much safer option than a flight of stairs and will reassure the owner.
Convenient
The space economy of TUHE home elevators is surprising. Although we tend to think that elevators are a huge mechanical project compared with stairs, our home elevators move much faster and easier.
Functionality
In addition to improving safety and convenience, home elevators also play an important role in transporting goods. In addition to saving the time and energy spent up and down stairs, they can also be used to make it easier to transport large or heavy items, but the possible uses don't stop there. With a home elevator, everything from washing clothes to cleaning the house becomes easier.
Home elevators(lift) can play a major role in your vacation. Using home elevator can effortlessly move several suitcases full of luggage from the top floor to your doorstep. In contrast, dragging luggage all the way down the stairs, it is easy to understand why so many people choose to install home elevators in their homes.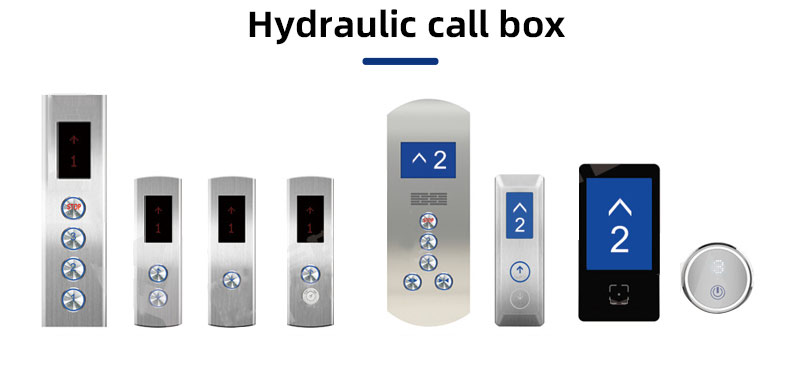 How much does a home lift cost in Australia?
You may think it is a luxury to install a home lift at home, but in fact, installing an elevator is not much more expensive than replacing your doors and windows
There are two kinds of lifts in the market, one is hydraulic and the other is screw elevator. The working principle of hydraulic pressure is to provide power for the elevator by moving the piston up and down the oil cylinder. If your house is below the fifth floor, you can use this elevator, because the biggest feature of hydraulic elevator is economy. The price of Australian home lift starts from US $25000, If you want more customization, the cost may increase additionally.
On the other hand, the screw elevator is not same slient as the hydraulic elevator, Considering the noise factors, many people will hesitate, this elevator cost will be higher, especially if you try to customize the elevator, change the elevator decoration, will increase a lot of expenses.
Some FAQ that you may ask when talking about home lift for Australia?
1.How long does it take to install home lift?
After the elevator arrives in Australia, it is ready to install home lift.
The installation time varies depending on the specific circumstances of the project. Once the key information related to the project is known a more accurate timetable can be provided. Please note that our elevator installation does not require expensive or bulky machinery (such as cranes); only some simple assembly tools are needed to complete the work
2.Can I customized my home lift in Australia?
All our lifts have a level of customisation available. Customisation options include wall panels, floor finishes, mirror options, doors, lighting.
TUHE lifts are industry leading in terms of customisation and are unlike any other elevator on the Australia market.
3.What standard does your elevator meet?
Depending on their specific purpose (residential, commercial or wheelchair) our elevators meet a range of Australian Standards .if you purchase a residential from China, it does not need meet any standards,and will be easy to import
Home lift Australian market analysis:
The growth of Home lift is due to the country's increasing adoption of technologically advanced elevators, growing urbanization, and increased foreign direct investment in the construction and retail industries. In addition, the demand for cost-effective elevators is increasing, which forces manufacturers to introduce advanced products on the market, thereby further promoting market growth.
According to the service, the market can be divided into new installation, modernization and maintenance and repair. Among them, the maintenance and repair department dominates the market. It is expected that during the forecast period, due to the increasing installation of domestic elevators and escalators, the existing structure needs to be maintained and repaired regularly, and the maintenance and repair department will continue to occupy the market. leading position.
According to lift technology, the market can be divided into traction and hydraulic home elevators.
With the decline in import costs, more and more Australian households choose to import elevators from China.