Hydraulic mobile lift platform is divided into platform, scissor support and chassis three main parts. The scissor structure and outriggers guarantees the stability and balance.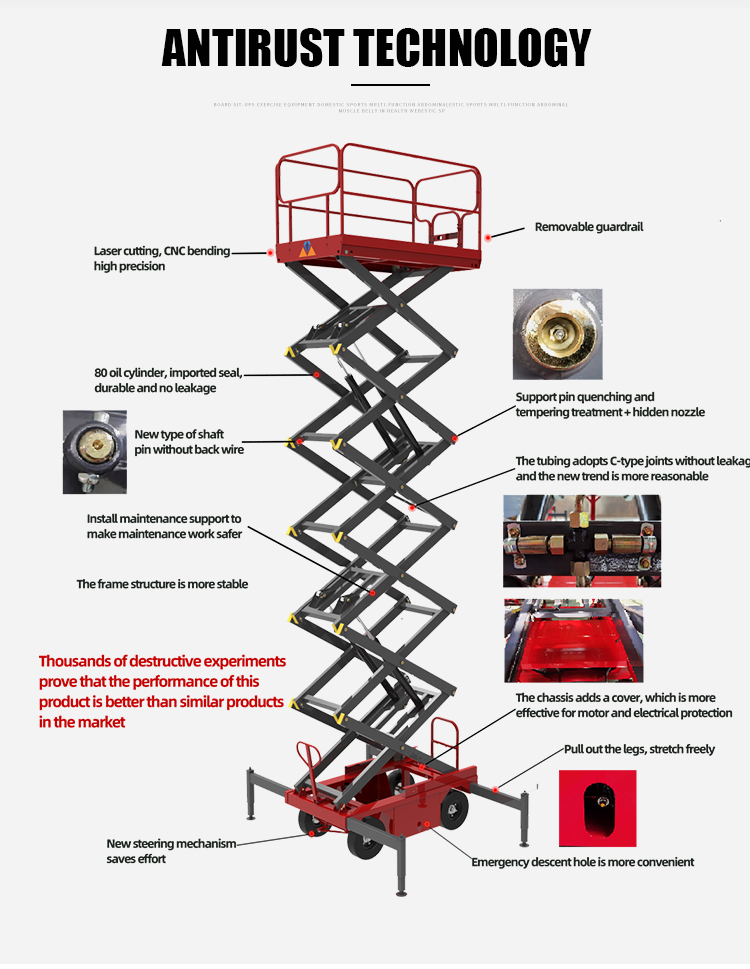 Mobile lift platform can be customized according to your requirements, such as size, load capacity, color and etc. We accept OEM and ODM production.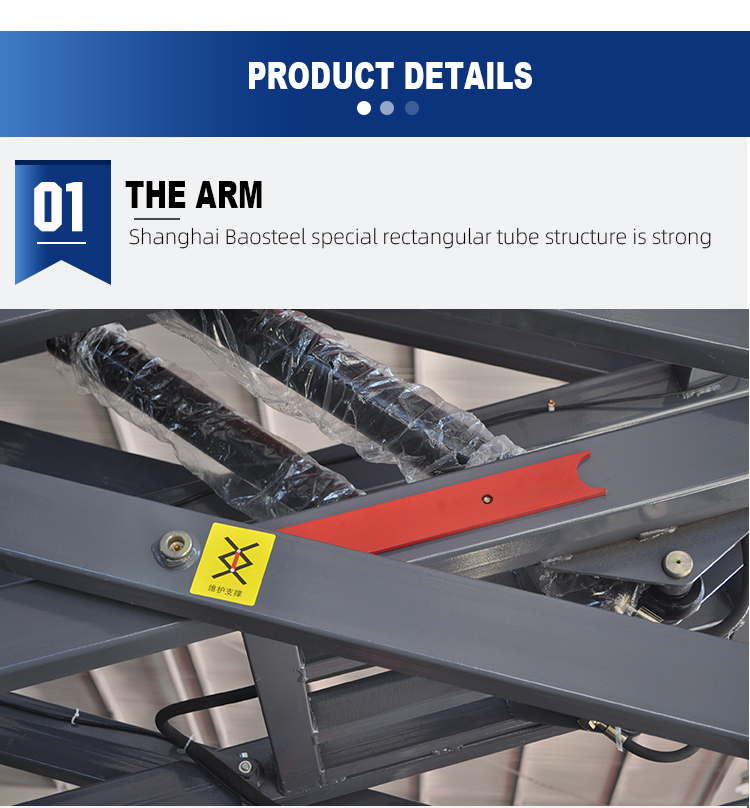 High-quality Q345 steel makes the scissor support be more safe and stable, ensure customers will have a comfortable experience at aerial work.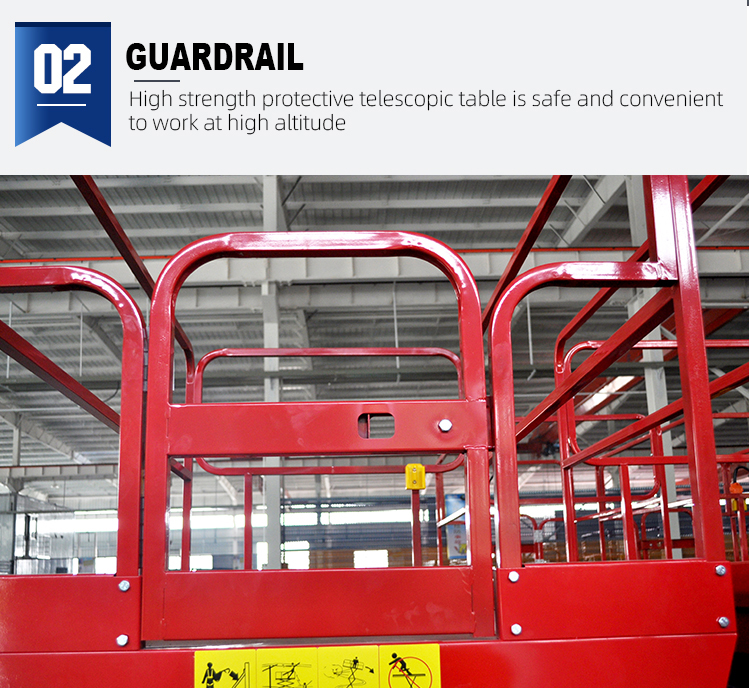 Standard square steel tube guardrail and automatic closing door, provide customers a safe and stable working platform.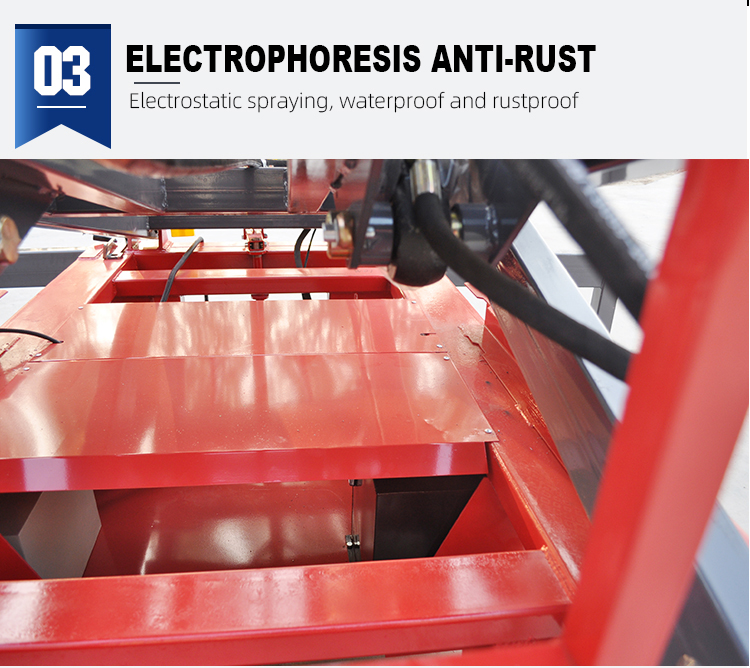 Steel plate covers the chassis to protect it from water and dust, a very thoughtful design.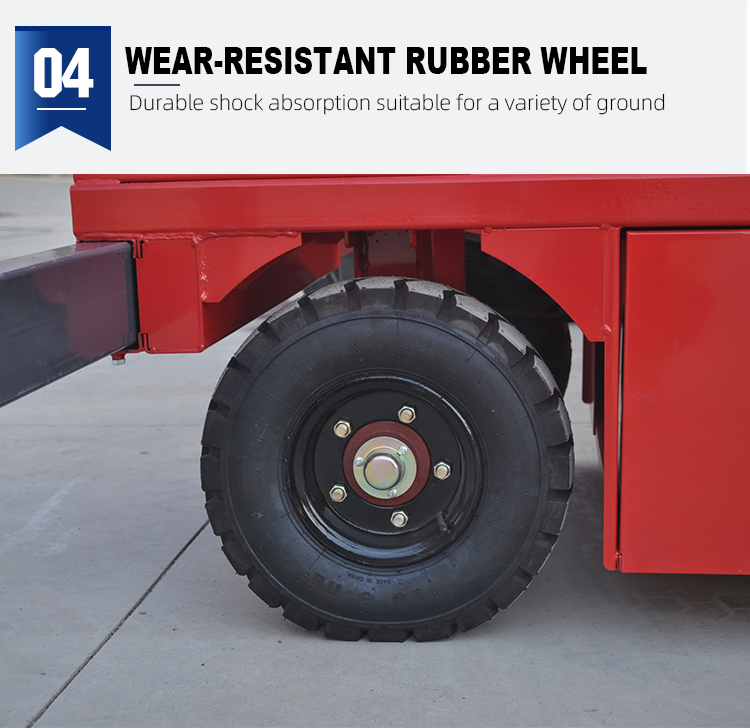 4 pneumatic tyres make the scissor lift platform move more convenient, it's easy to tow by labour or truck for 4-10m scissor lift. For more than 10m, it's better to choose auxiliary walk device to move it.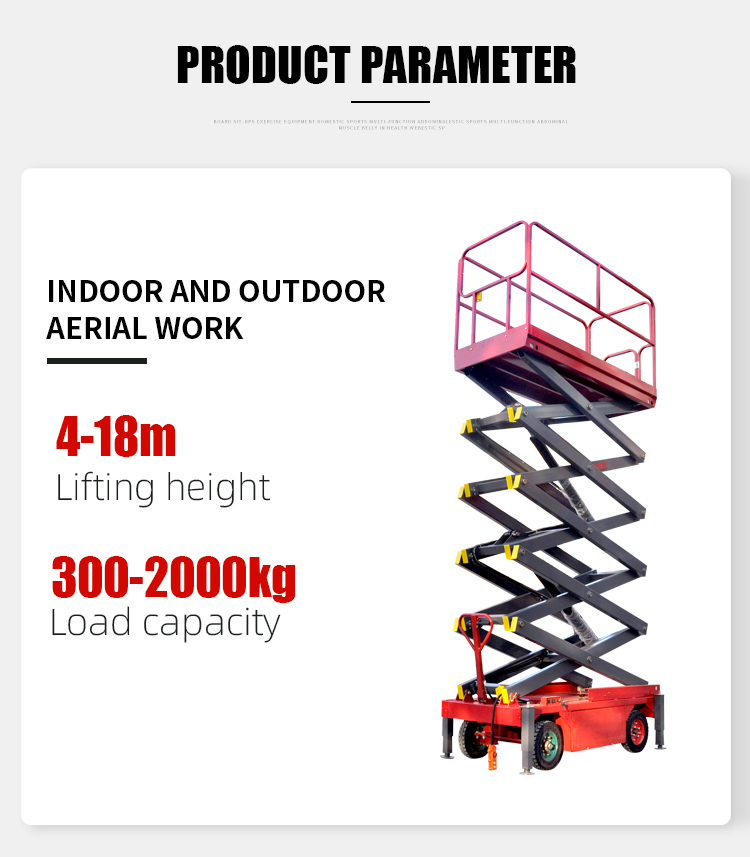 We have different lifting height and load capacity to meet different customer's requirement.
For more details of mobile scissor lift, welcome to contact us!