Towable Mobile Scissor Lift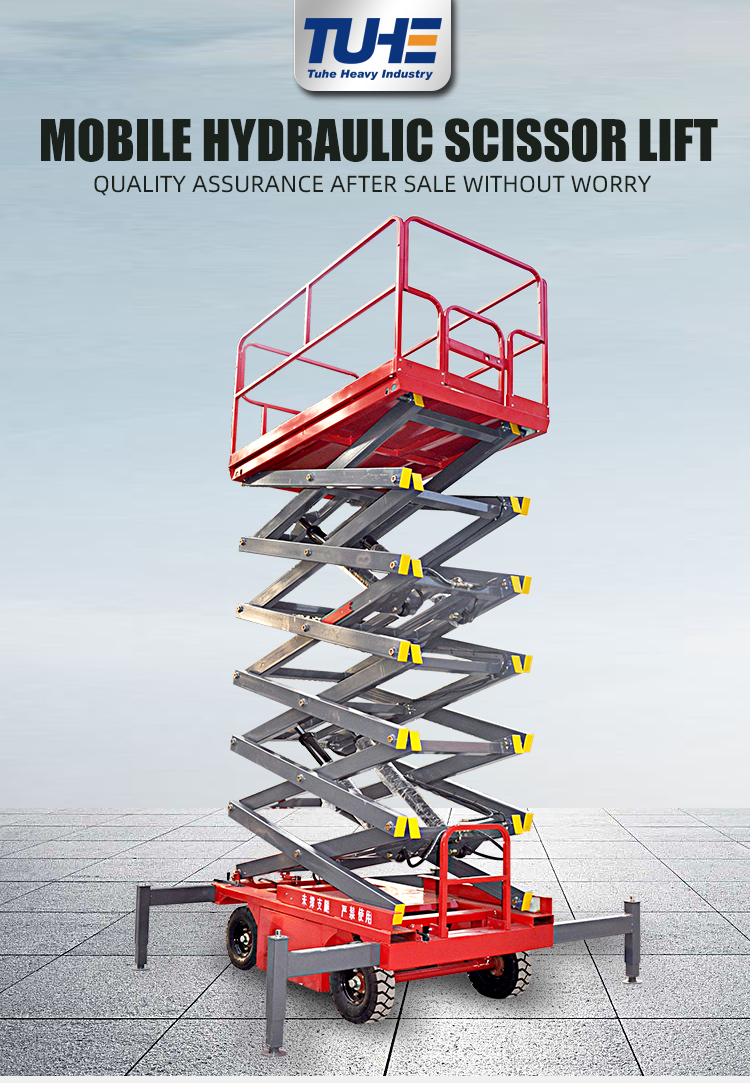 Towable mobile scissor lift is a kind of aerial work platform. It can be towed and moves from one place to other places. Scissor lift is made of platform, scissors and chassis.
Before yo use it, you must support the outriggers to make it more balanced.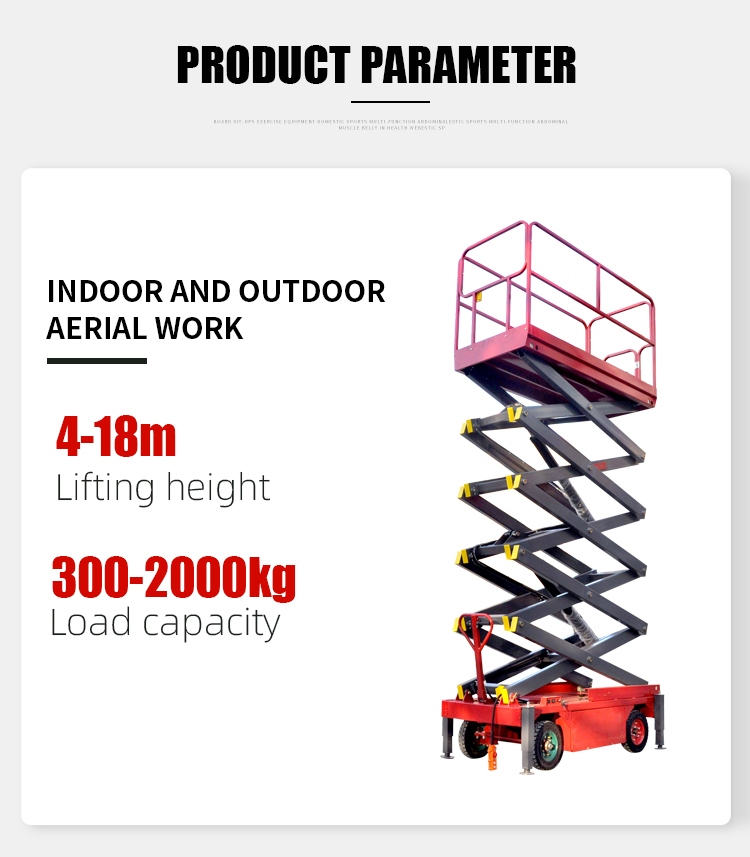 Scissor lift can be powered by AC, DC or Diesel, and can carry 300-2000kg load to 4-18m height. Compared with other lifts, its biggest advantage is the heavy load.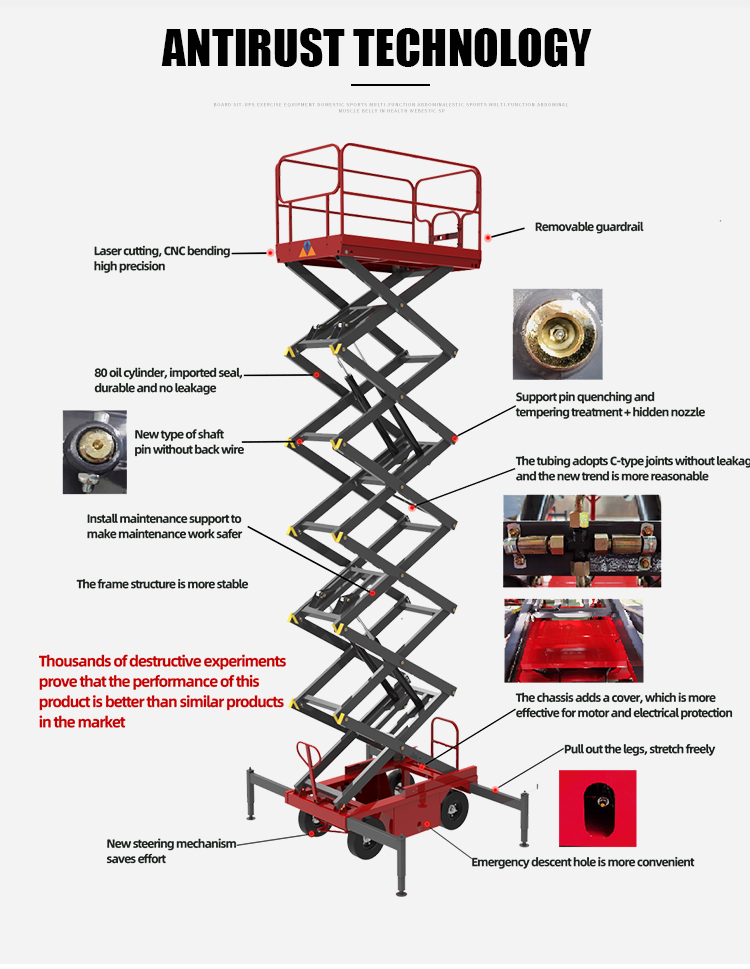 Our mobile scissor lift is made of high-quality materials, and famous brand parts. It can be used for years.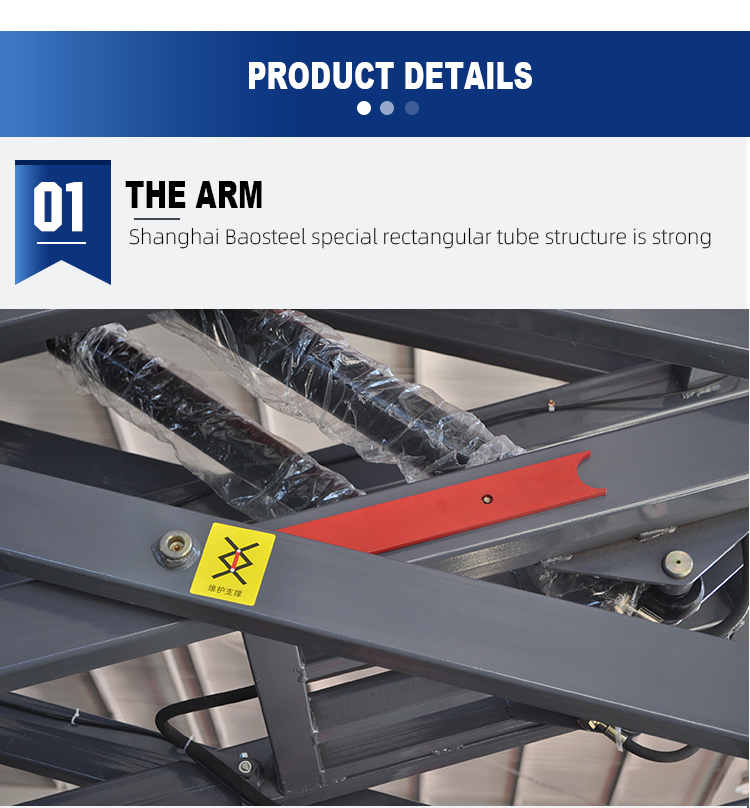 The steel we use is from Chinese famous Steel Group, it ensures the safety and service life.
Stable and quality guardrail give users safety, and the automatic close door is more convenient.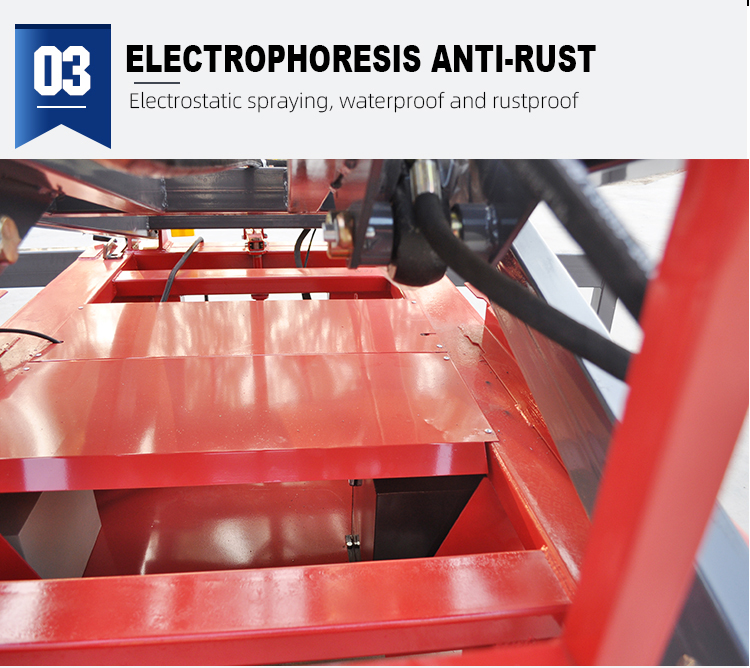 Electrostatic spraying makes the surface of our lift is more durable, anticaustic and rustproofing.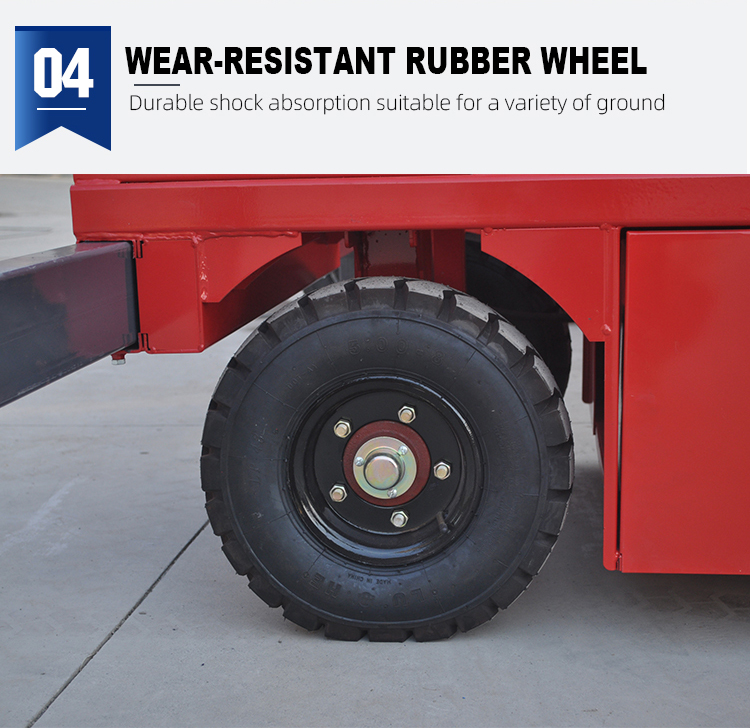 Pneumatic tire is hard-wearing, it helps scissor lift move more quickly.

Compared with others, we have many advantages.