50 ft towable boom lift is used for daily maintenance or high-altitude operations, and it can also be moved for short or long distances. The trailer-mounted boom lift can move up and down freely and can be operated in the upper basket. The towable boom lift has a compact structure and can be used in a small space. Widely used in the field of construction, high-rise building areas and other areas of the city require high-altitude operations. The boom lift can provide you with convenience and efficiency.and our boom lift working height is from 10m to 22m, the main structure is made of galvanized steel plate.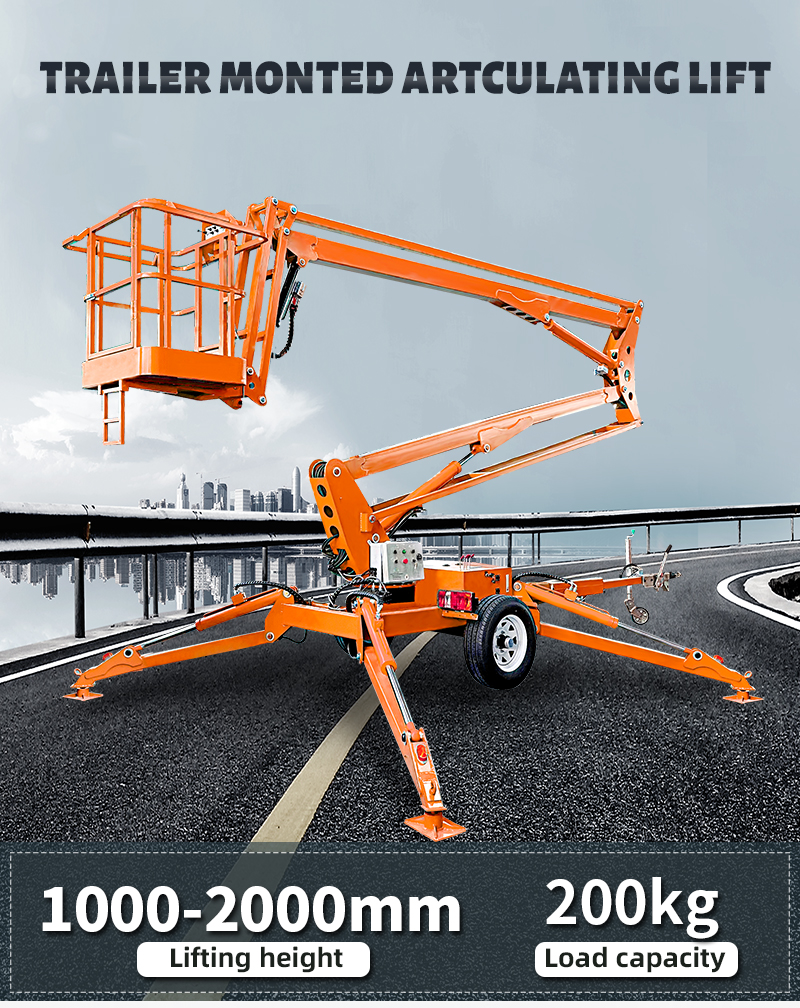 50 ft towable boom lift has the safety Protection:
1. Explosion-proof valves: protect hydraulic pipe, anti-hydraulic pipe rupture.
2. Spillover valve: It can prevent high pressure when the machine moves up. Adjust the pressure.
3. Emergency decline valve: it can go down when you meet an emergency or the power off.
4. Anti-dropping device: Prevent falling of platform
5. Dual check valve and explosion proof valve block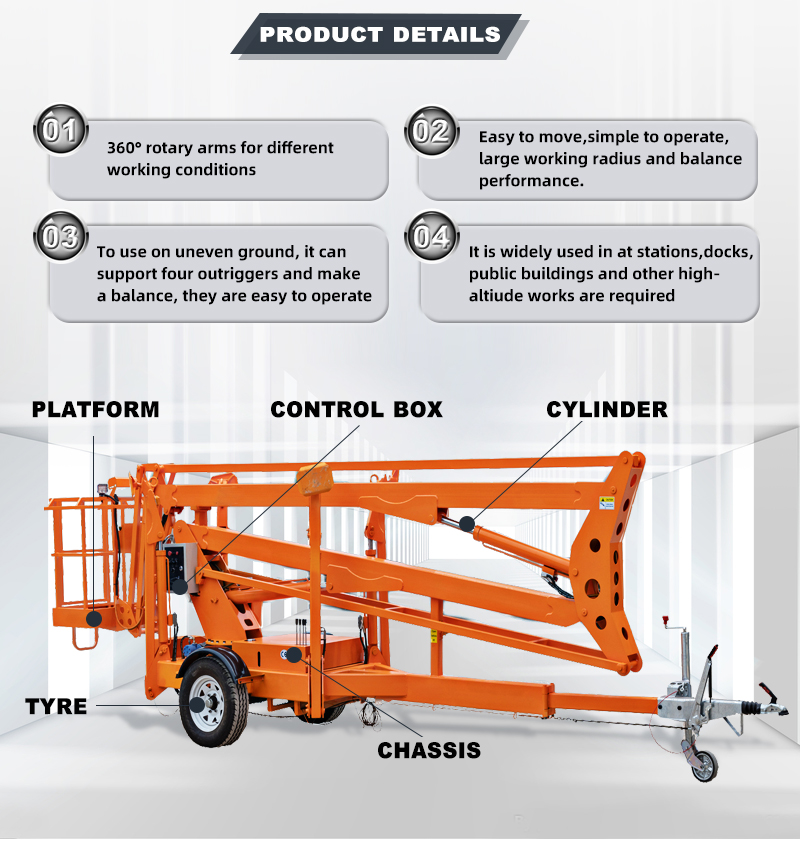 50 ft towable boom lift has the following main features:
360 degree rotation: the boom rotates by it and runs smoothly.
Outrigger operation: the outrigger is easy to operate with obvious signs.
Brake system: ALKO brake imported from Germany adopts manual brake and electromagnetic brake.
Pneumatic tire: pneumatic tire is wear-resistant and has long service life. It is suitable for complex road conditions.
Platform controller: the platform controller is equipped with waterproof and dustproof protective cover.
Warning light: ensure safety before hoisting. During operation, the warning light is on to remind the surrounding personnel and ensure safety.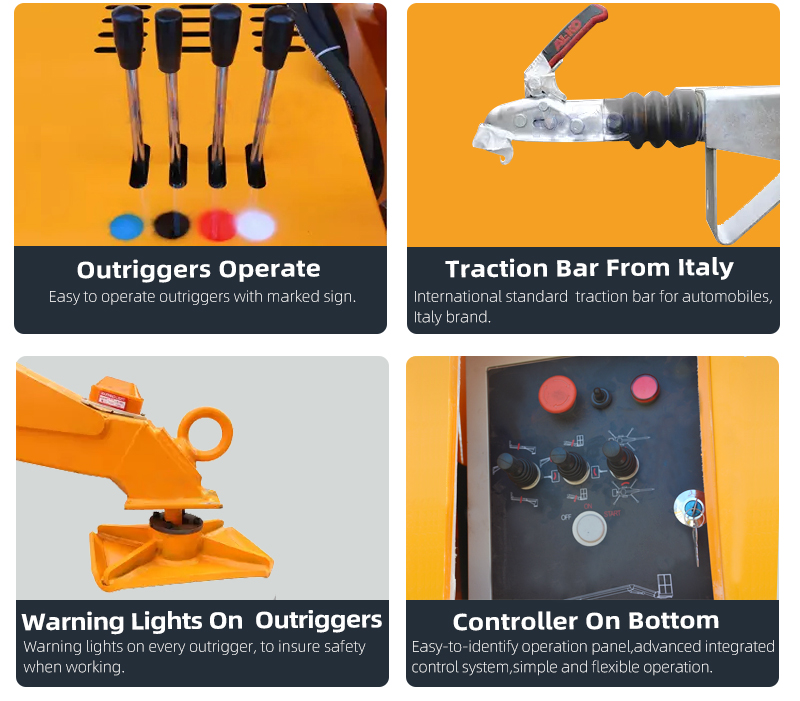 Attention about 50 ft towable boom lift:
1. When the platform works, the work bench should be horizontal
2. When work outdoors, workers should wear safety rope when the platform is higher than six meters.
3. In the process of lifting platform, anyone is prohibited from climbing.
4. Working is not allowed until support legs are right. After lifting, platform should not be moved.
For 50 ft towable boom lift, Different power also corresponds to different prices. According to your requirements, we produce for you.
We can customize different power equipment for 50 ft towable boom lift, such as battery drive, gasoline drive, diesel drive, or dual power. A 20 foot container can accommodate one boom lift, and a 40 foot container can accommodate 2-3 boom lift. If you purchase other products in China, we can also help you put them in, so as to save a lot of freight