Towable Boom Lift Arm Aerial Work Platform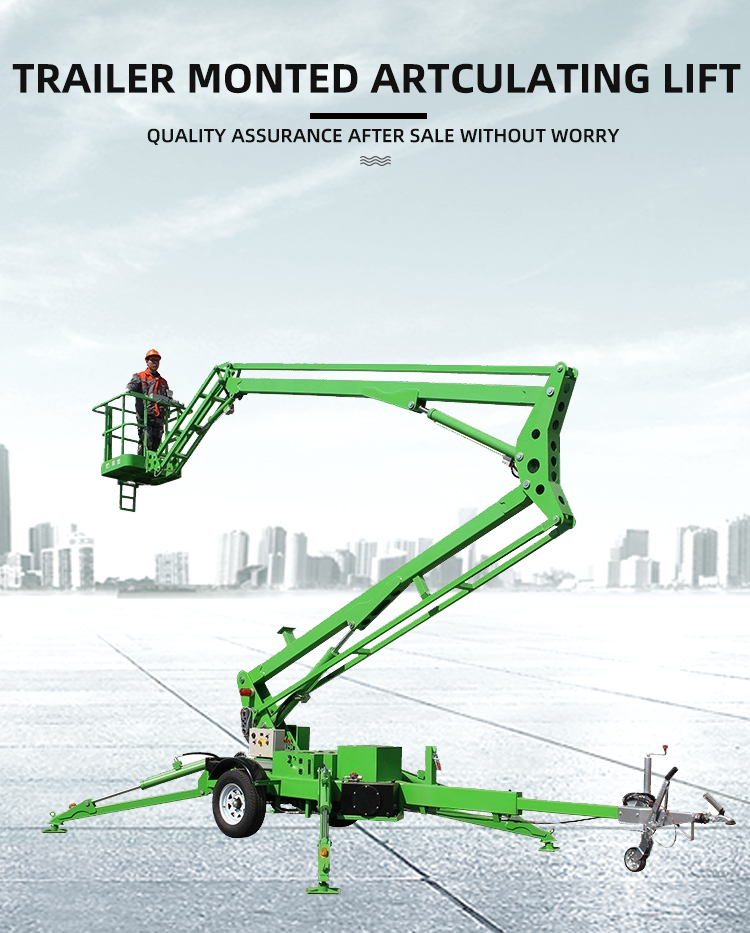 Depending on the working height, the boom structure and working radius are also different. The 8-12m boom structure is divided into large and small booms, and the maximum operating radius can reach 6 meters. The boom above 14 meters is divided into large, medium and small booms. The middle boom is a telescopic boom, which greatly increases the operating radius and the maximum operation The radius can reach 12 meters.

This series of product lifts, also known as high-altitude operating vehicles, are widely used in installation, maintenance and climbing operations in municipalities, street lights, communications,gardens, transportation, docks, airports and ports.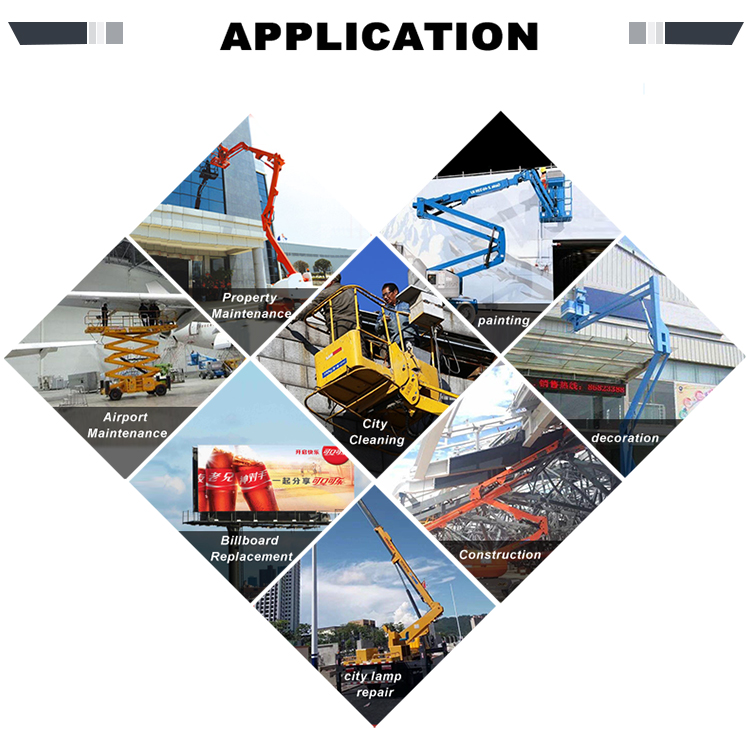 The high-altitude operation device includes a working arm, a lifting mechanism, a power system, a hydraulic system, an electrical system, and a control device. It has the advantages of smooth operation, stable work, automatic leveling, safety and reliability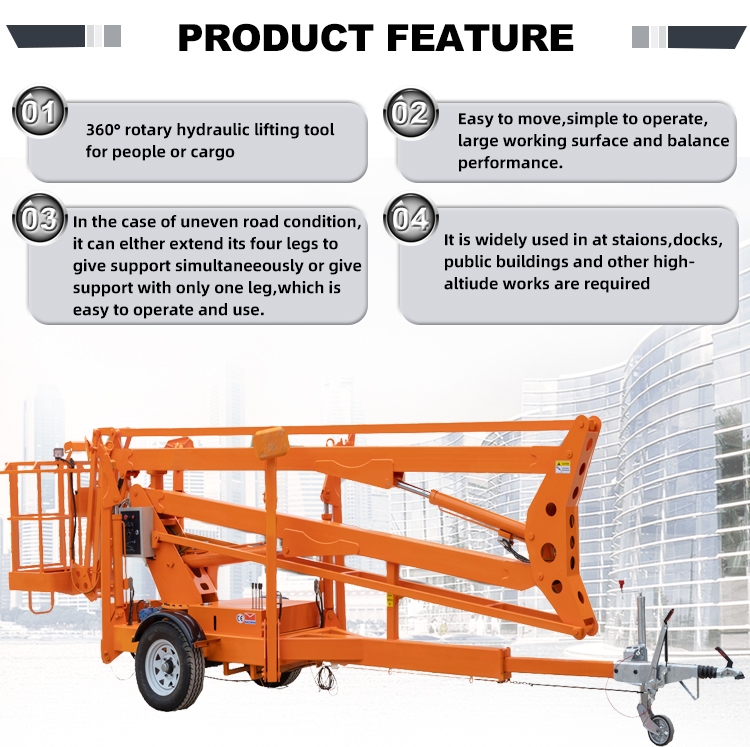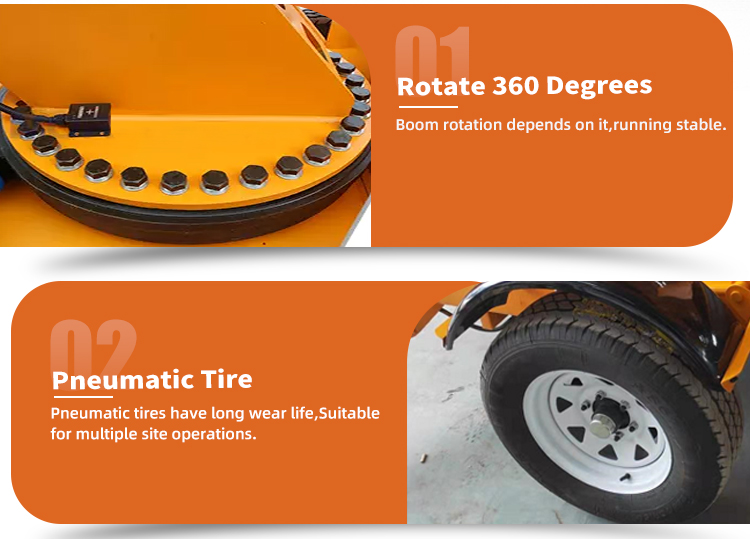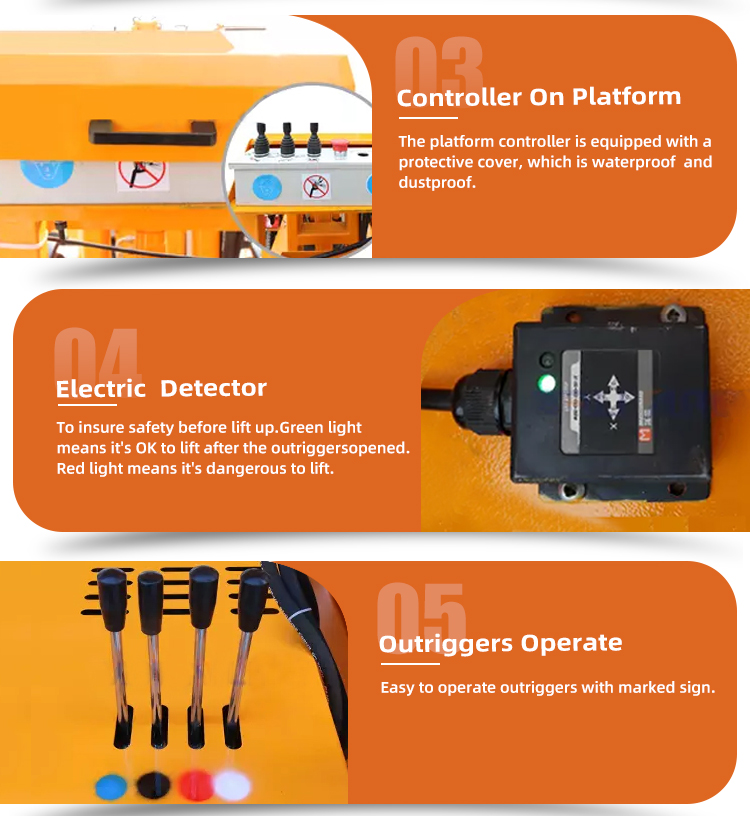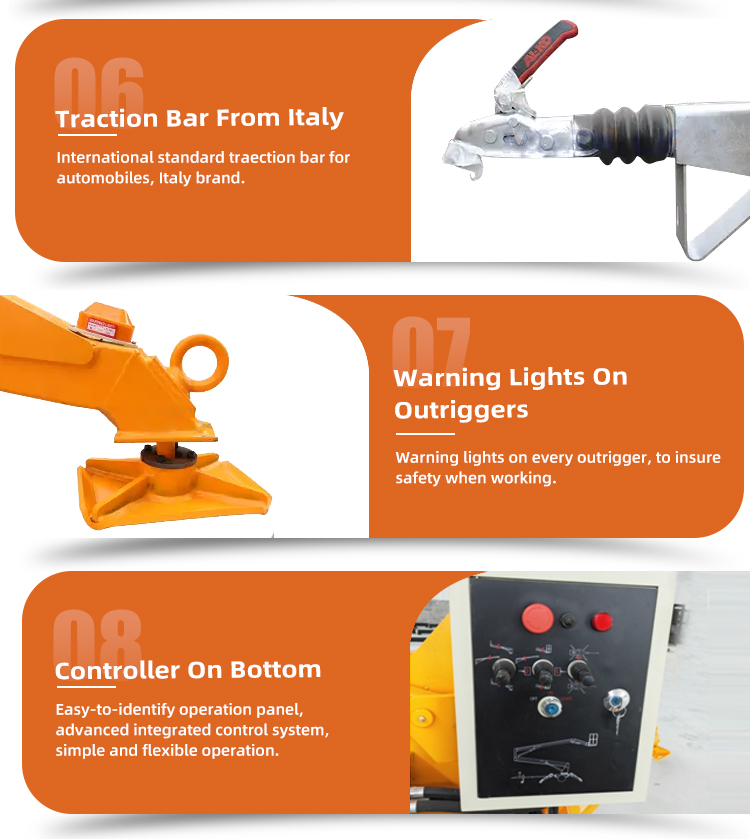 The trailer boom lift's power is optional: DC, AC, AC & DC, diesel and diesel-electric dual use, etc. Different powers are selected according to the actual needs of customers.