Commercial grade wheelchair lift can make your commercial property more handicap accessible, It rely on only the safest, most durable technology, ensuring that your commercial property is equipped with the utmost accessibility for many years after installation.Our wheelchair lifts are expertly crafted and practical with a 350kg capacity.It include user-friendly technology that allows its operator more control and effortless entry and exit from the lift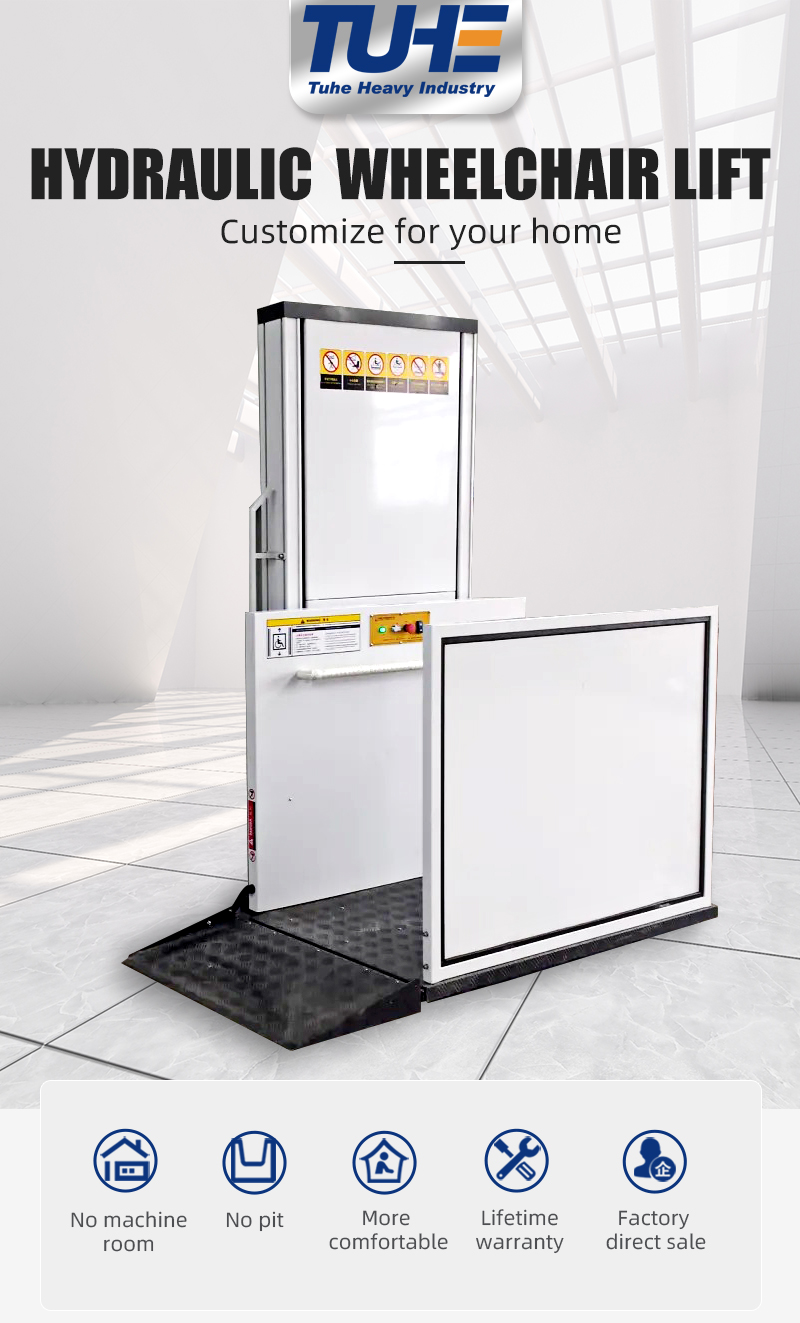 Commercial grade wheelchair lift supports customization:
1. The platform size could be customized,our standard platform size is 1400*1000, it could hold one person and an attendant.it also could be made into other size
2. our standard voltage is 220v or 380v, and we also customized the voltage for client, before we made the 440v,240v,110v, single phase and triple phase could all be choosed from
3. The lifting height, for the wheelchair lift, the lifting height could be different, usually the lifting height for the wheelchair lift is within 3 meters.
4. The wheelchair takes a half-enclosed cabin, you could also choose a full height cabin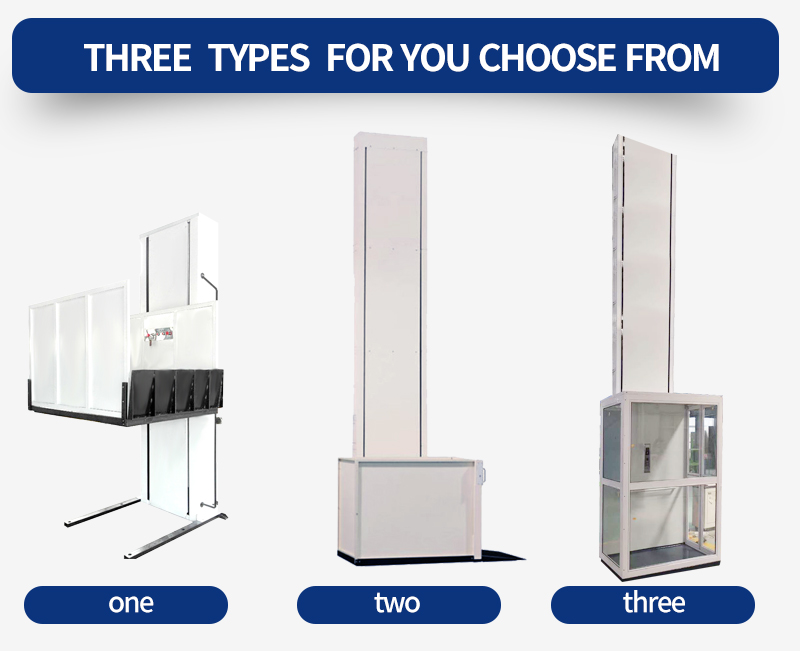 These security configurations are available for Commercial grade wheelchair lift :
The anti-skid platform keeps the wheechair stable during the lifting process.
Bottom sensor, if there is any obstacle under the platform, once the obstacle touches the bottom, the elevator will stop.
Emergency stop, an emergency stop button is installed inside the wheelchair car.
Manually declining valve. If the power fails, press this valve to lower the cabin to a safe position.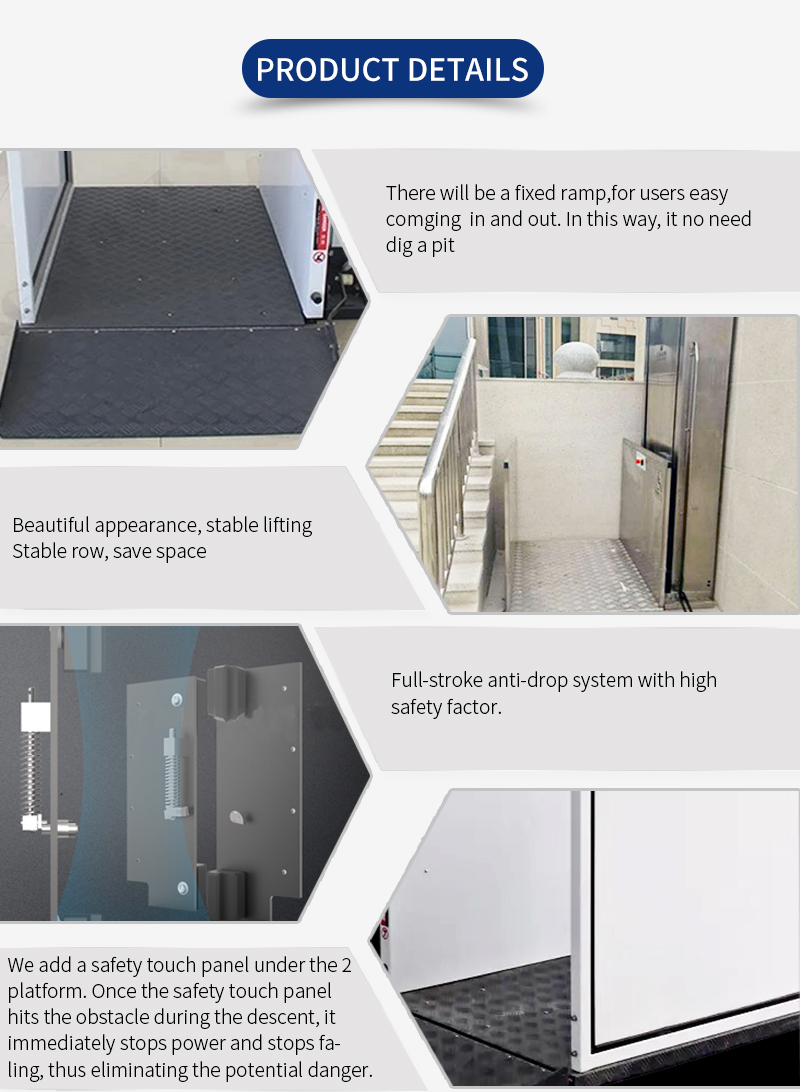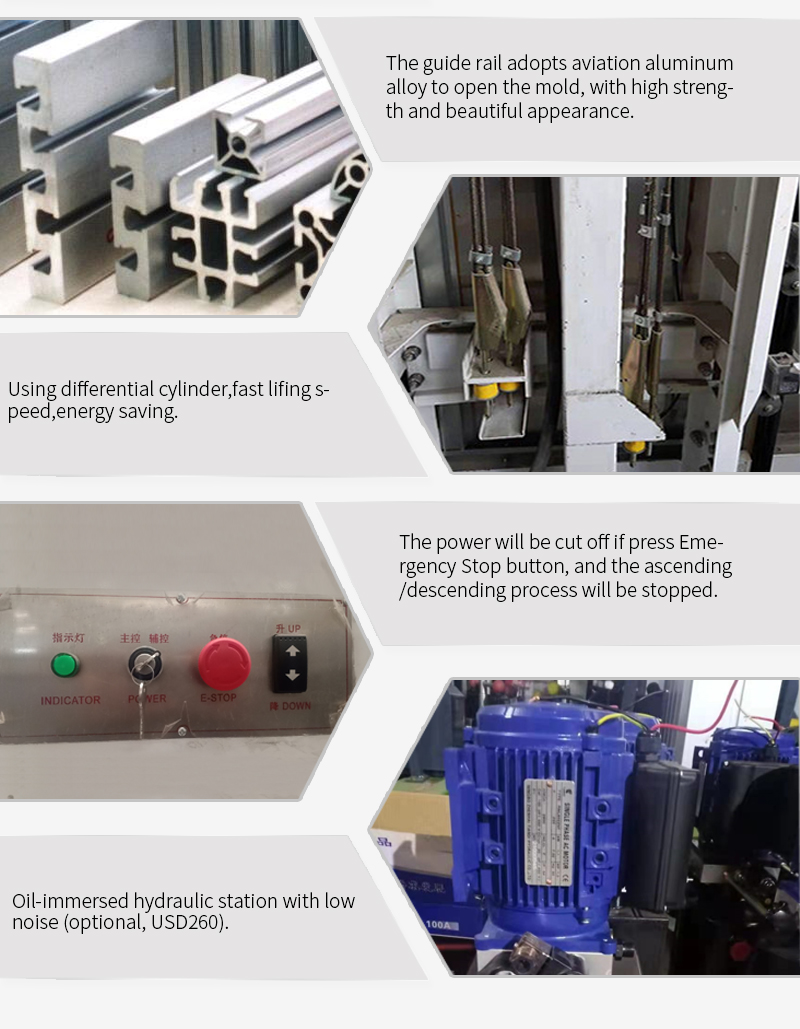 Commercial grade wheelchair lift likely need to be installed by any Technician or Mechanic for commercial installations. Some General Contractors may be licensed to do lift installations.