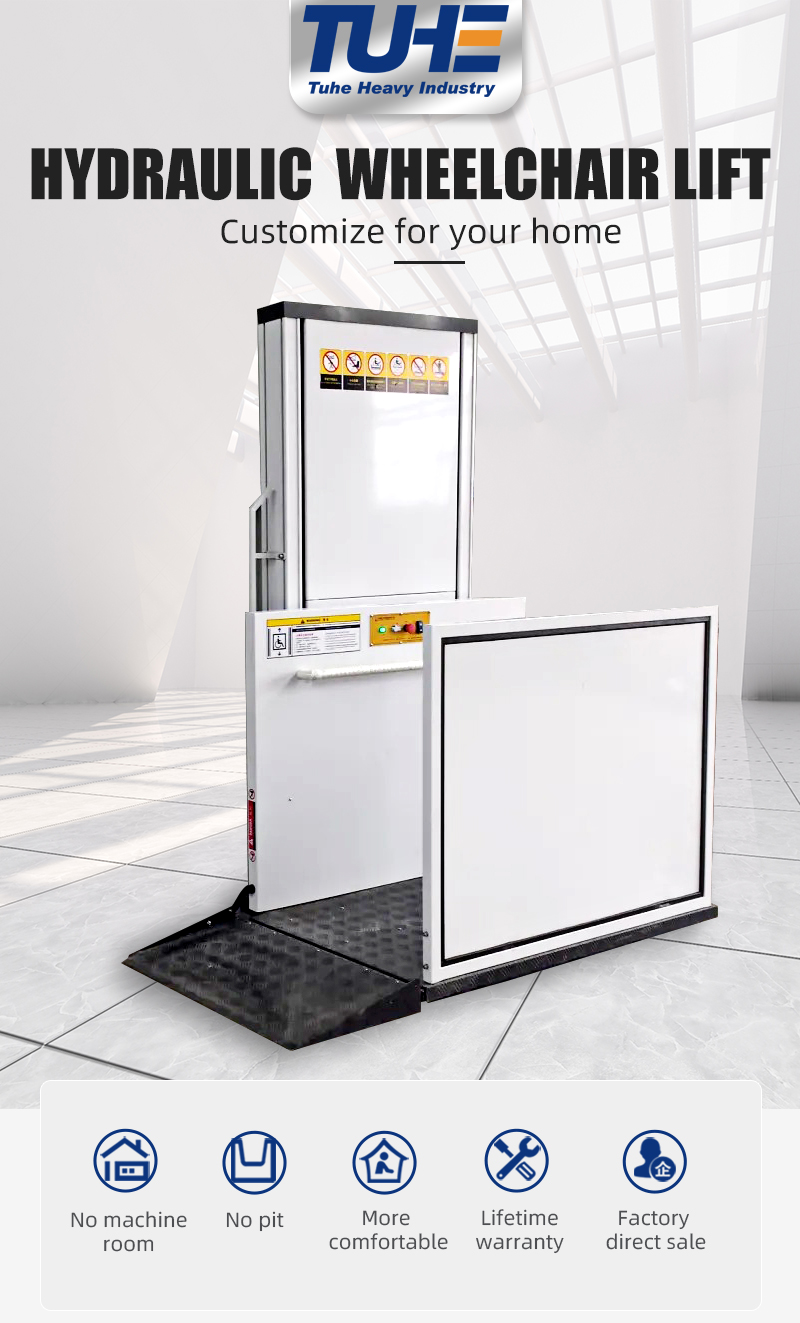 What is a PWD lift?
The PWD lift is a tool to facilitate the normal participation of the elderly, children, and the disabled. The design of the PWD lift is very user-friendly. PWD lift is equipped with handrails, the table is large in size, can carry wheelchairs, and is equipped with automatic ramps, which facilitates the in and out of wheelchairs. Platform doors can be installed to ensure the safety of passengers. The position of the control panel is set reasonably, and it can be easily operated by people in wheelchairs or with limited mobility. The rise and fall are very stable, and the noise is low. Low space requirements, no need to dig a pit, no shaft, no machine room, only one wall to fix the guide rail. Maintenance is also very simple, only need to add hydraulic oil regularly. The biggest advantage is the low price. In addition, if installed outdoors, our PWD lift can increase the car. The surface layer is made of spray-plastic board material, PWD lift with a simple and beautiful appearance.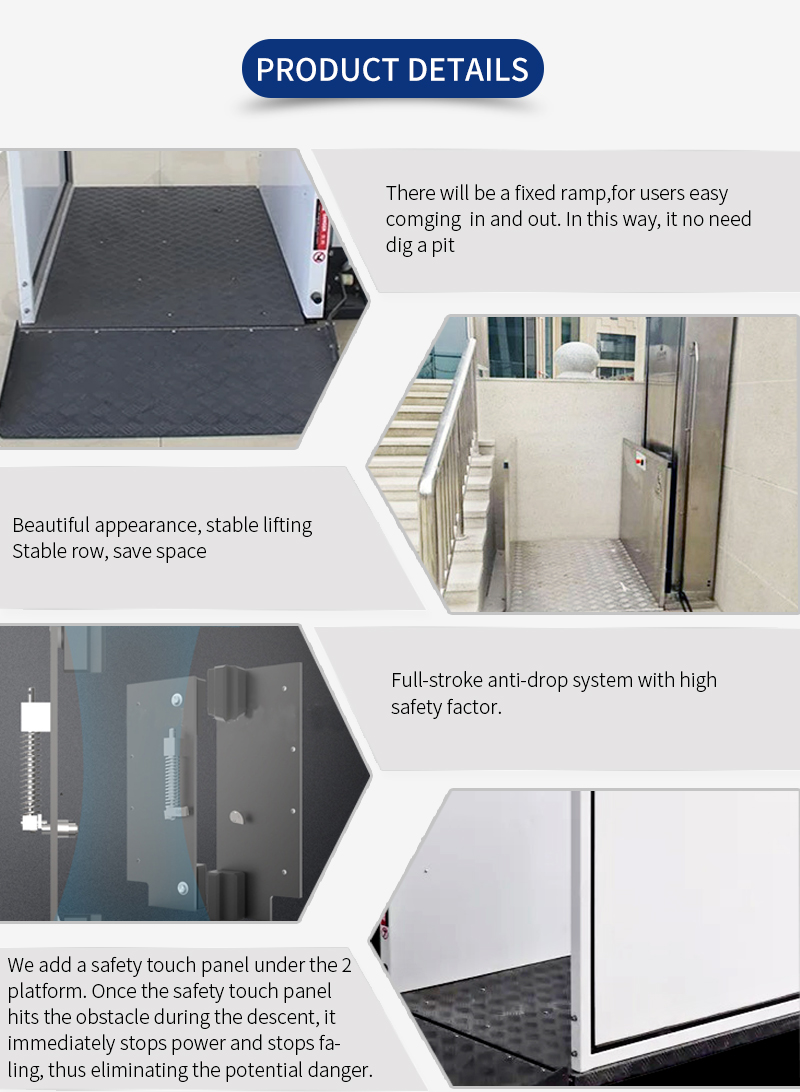 The PWD lift supports customization.
1. The platform size can be customized. (The standard table top is 1000*1400mm, which can be adjusted according to requirements and actual required size.)
2. Voltage can be customized (220V/380V)
3. Platform doors, countertop doors, and automatic ramps can be customized (automatic ramps are very useful, it can facilitate wheelchair access).
4. The lifting height can be customized. The maximum lifting height can reach 10.5m.
5. The car can be customized. The PWD lift adopts a semi-enclosed car. If necessary, a fully enclosed car can be customized.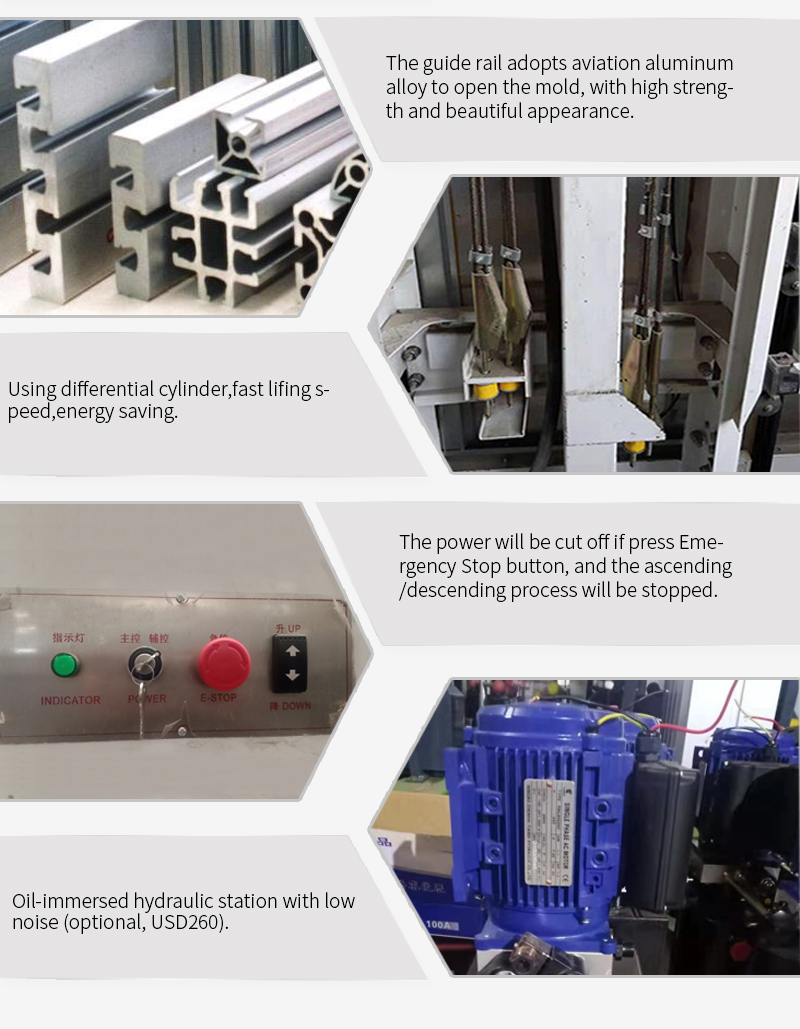 Advantages of PWD lift:
In order to ensure the safety of passengers and family members, our PWD lift has touch sensor added to the bottom. If the bottom touches a person or object while the elevator is in operation, the elevator will stop immediately. We set up an emergency stop button on the control panel. Press the button and the elevator will stop immediately. In addition, we also set up an overload protection device, if it is overloaded, the platform cannot be raised. The PWD lift is hydraulically driven and runs very smoothly. It will decelerate before landing without feeling frustrated.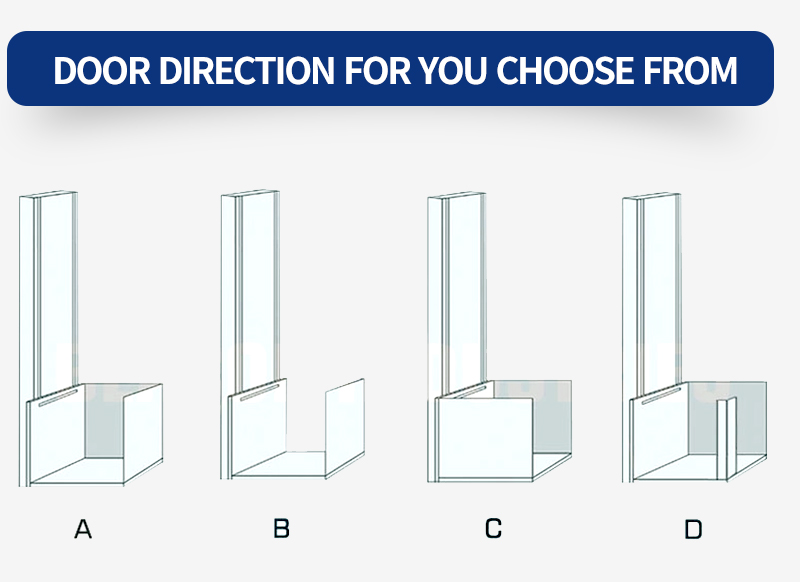 Why choose TUHE?
We are a professional manufacturer hydraulic lift company. We have own factory. Our company's main products are mobile scissor lift, aluminum alloy mast lift, trailer boom lift, home elevators, PWD lift, etc. Our products have been exported to many countries in the world, such as the United States, Australia, Singapore, the Philippines and so on. Our products win the market with quality, and we have received good feedback from many customers. Our products have a one-year warranty. We will send accessories for free if damaged by non-human reasons. If you are interested in any product, please leave a message to us.