Electric Wheelchair Lift supplier factory price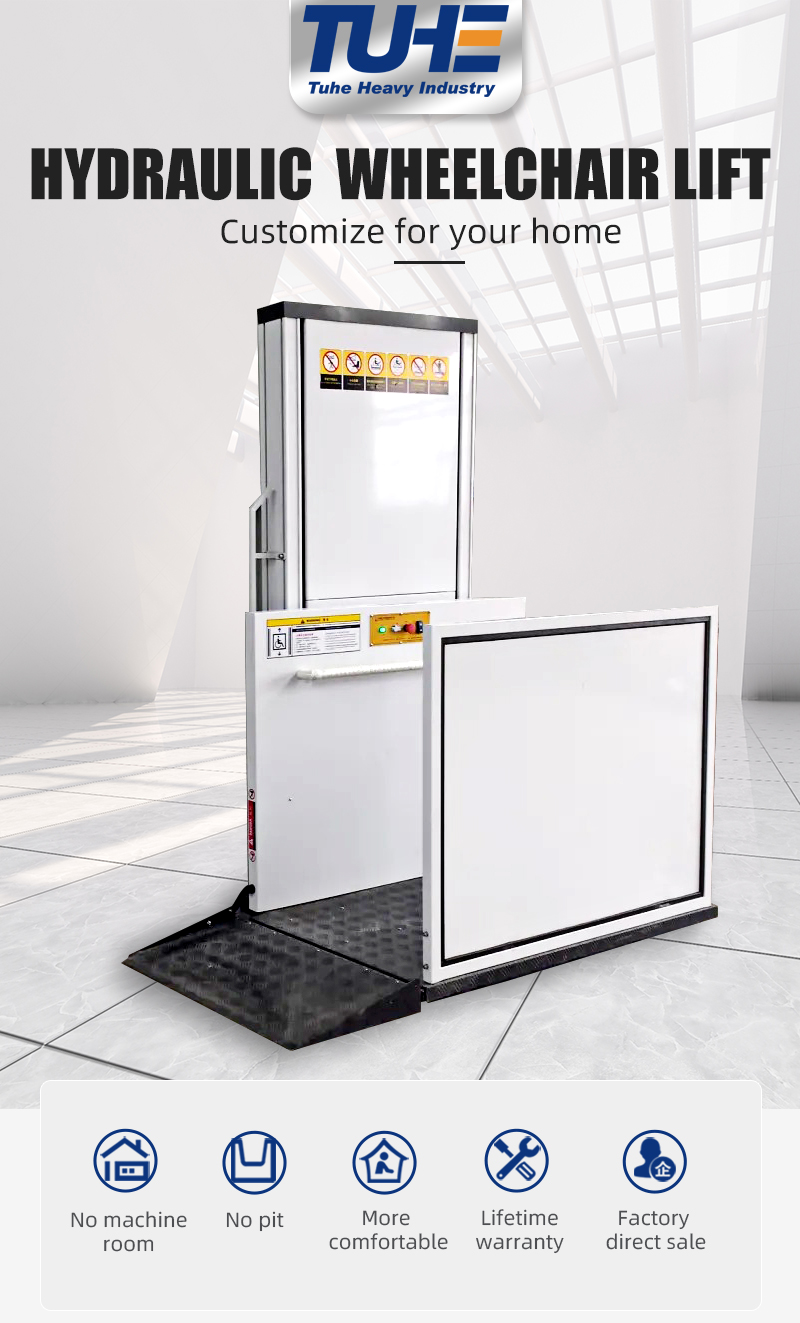 Electric Wheelchair Lift introduction:
With the high demands of current home life, we provide a special home lift named Electric Wheelchair Lift. The Electric Wheelchair Lift is a lifting device suitable for elderly or disabled. The Electric Wheelchair Lift can be installed at home or in a public environment, both indoor and outdoor install is available. As a manufacturer, we are committed to let our customers enjoy the best prices and best products.
We own a professional design team and a complete production line, for a conventional Electric Wheelchair Lift, we only need 24 hours to finish the design and 10 working days to complete the production, in addition to the assembly test, of course, our biggest advantage is that we can customize this lift for you according to your requirements, including lifting height, entrance direction, platform size and appearance of the lift, and also more configurations for your choice, to make your electric wheelchair lift special.
The width of the entrance and exit of the general international standard should be greater than 0.8m. The standard size we currently provide is 1000*1400mm. Our Electric Wheelchair Lift comply with international standards.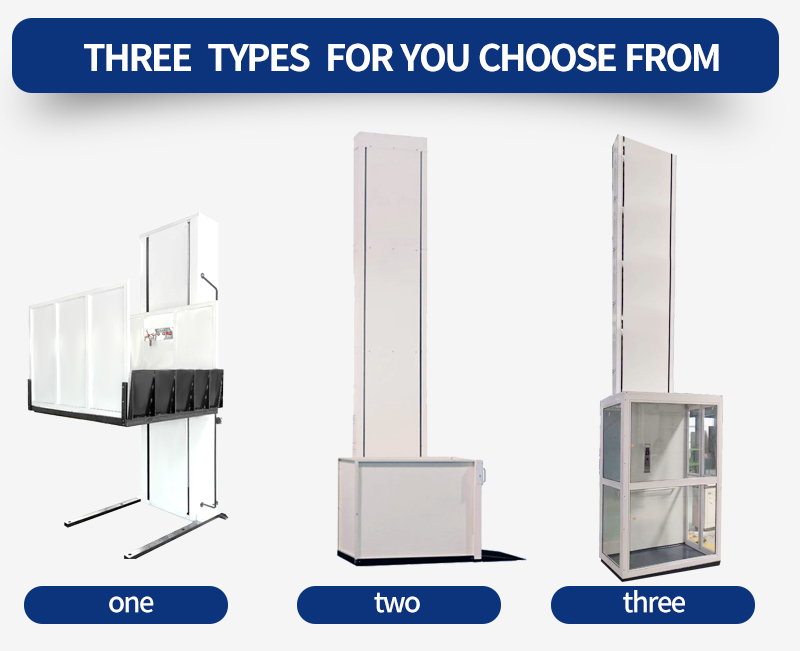 | | |
| --- | --- |
| Platform size | 1000*1400/Customized |
| Load | 450kg |
| Lifting height | Customized |
| Control system | Button switch & Remote control |
The Electric Wheelchair Lift is a fully customized product. The height (the maximum elevation height is 10.5m), the platform size, the voltage, the platform door, the automatic slope, the car, etc. all support customization. Buy Electric Wheelchair Lift now, we are equipped with pressure sensor panel for free. Increase the overall safety performance of the Electric Wheelchair Lift. The ascent and descent are controlled by remote control and control panel. You can also install a call box of column to make the overall experience better.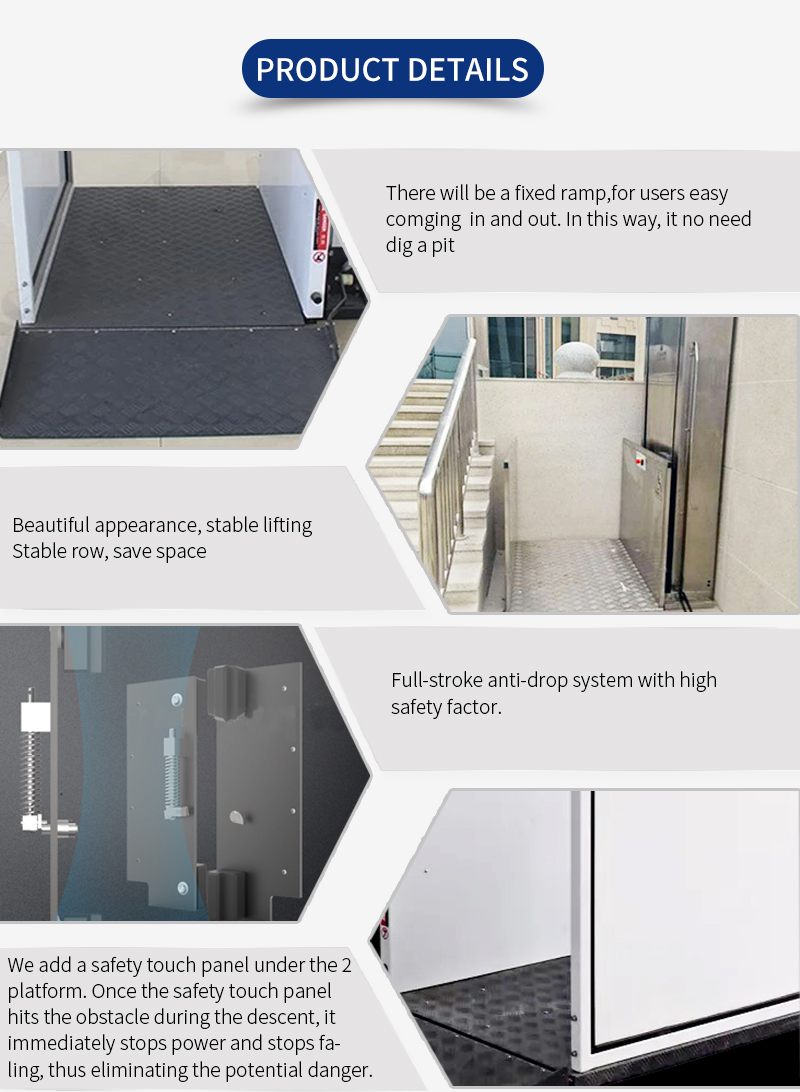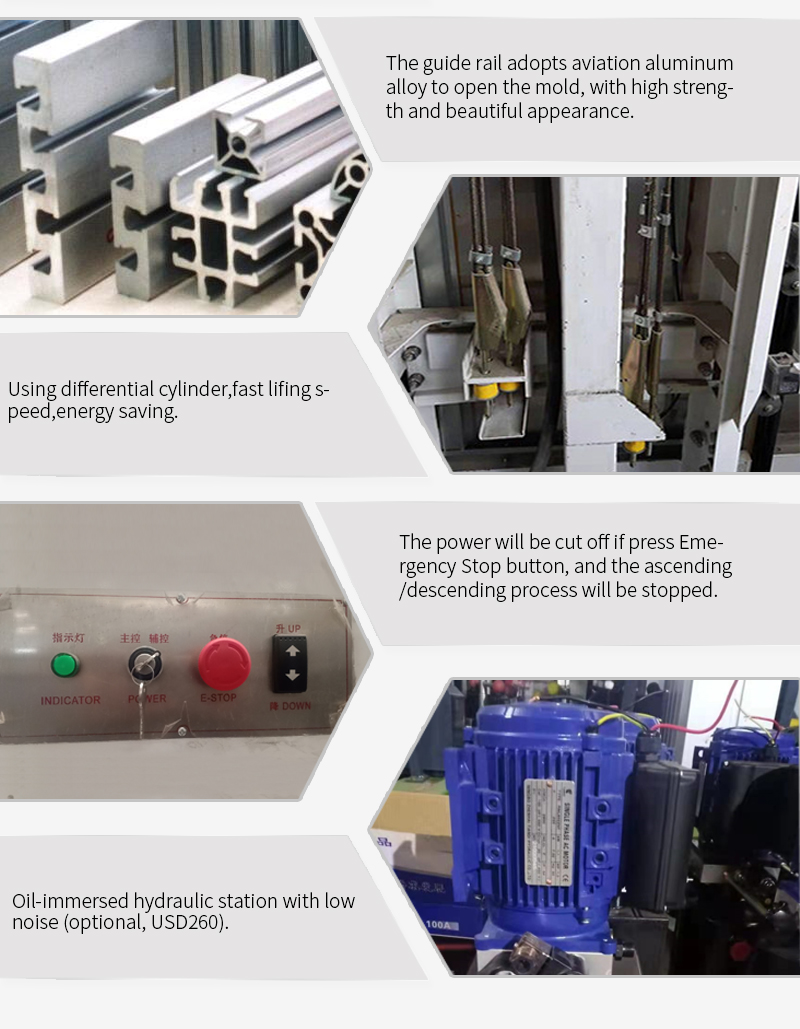 Electric Wheelchair Lift advantages:
1. Pressure sensor panel: If there are people or any obstacles at the bottom of the platform, Electric Wheelchair Lift will stop running immediately.
2. Landing buffer: When the platform is close to the ground, it will slow down and then land smoothly.
3. Emergency brake: If there is a power failure, the Electric Wheelchair Lift's platform will be locked and will not fall down to ensure the safety of passengers.
4. Electric Wheelchair Lift's price is competitive: its price is lower than that of an elevator, Electric Wheelchair Lift can play the same role as an elevator, and it is cost-effective. Anyone can afford it.
5. Electric Wheelchair Lift provides convenience for the disabled and elderly: to enhance the sense of social participation of the disabled and the elderly. Make their lives more convenient.
6. Electric Wheelchair Lift has low space requirements: only need a wall to place the guide rail, easy to install, no need to dig a pit. Electric Wheelchair Lift can be installed indoors or outdoors.
Electric Wheelchair Lift display: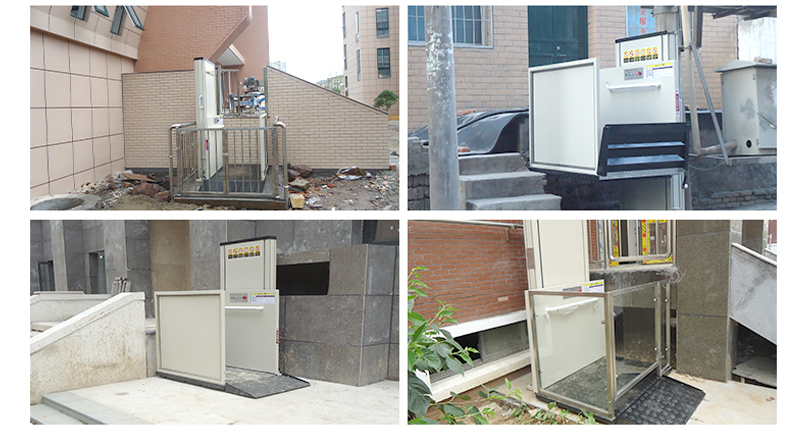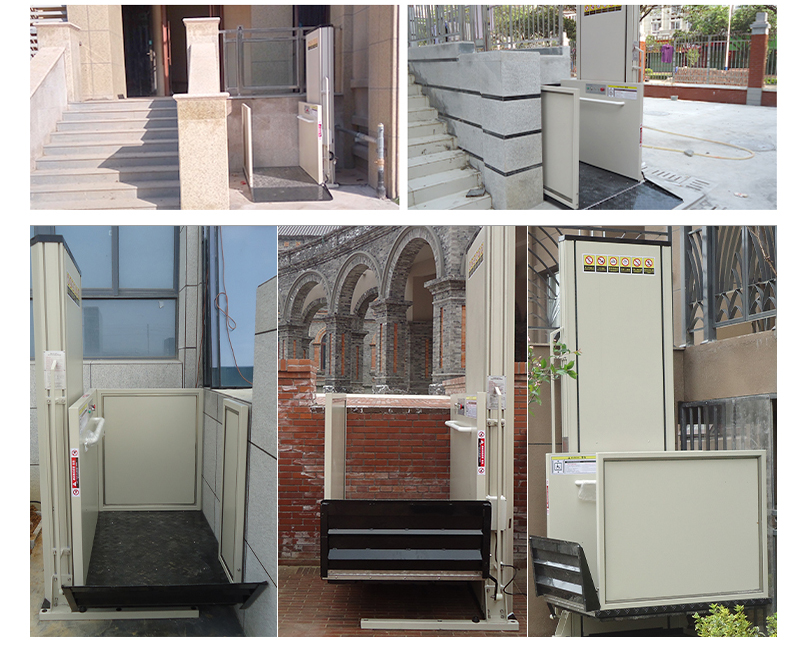 For more details about Electric Wheelchair Lift, welcome to contact us!