As Commercial wheelchair lift manufacturer, we not only provide a solution, but also provide a safety guarantee,as wheelchair lift are intended for all public and private,professional buildings including schools, universities, office buildings, houses of worship and for common areas in multi-family dwelling units. The wheelchair platform lift is the most popular alternative to unsightly ramps and often overcome architectural barriers with cost efficiency.
Commercial wheelchair lift manufacturer have the following features and functionality:
Car sizes up to 6m including: 1400*1000mm 1400*1100mm
Up to 9m travel standard with up to three stops
hydraulic lift systems available
Hydraulic drive systems typically run at 0.25m/s
350kg load capacity
Constant pressure platform
Wide range of safety features
Full Height cab options
we offer models with full height cabs having a look more similar to a regular home elevator, suspended style ceiling, optional wood grain finishes and hydraulic drive systems. Full Height Cab systems, do retain many platform lift features .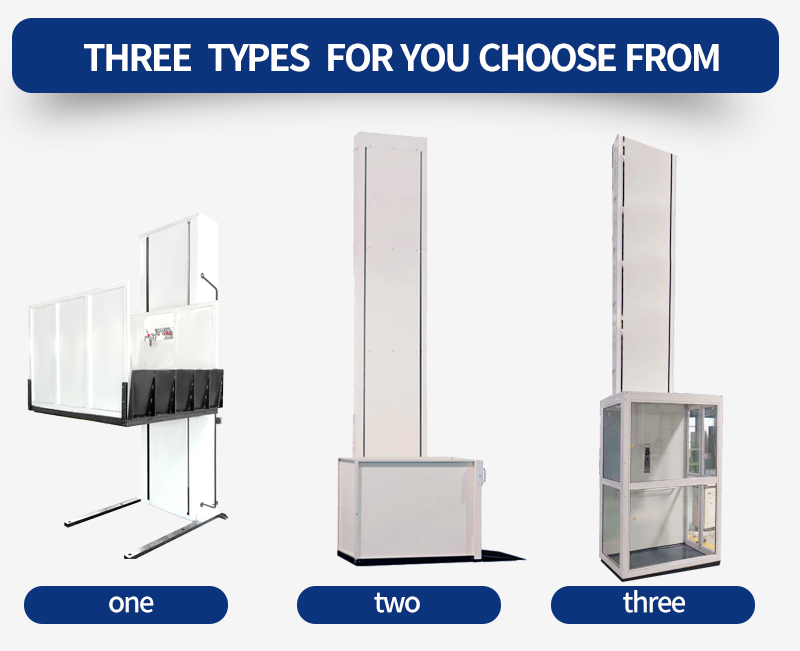 Exterior vertical platform lift details
1. Fixed or automatic ramp to help wheelchairs get in and out easily.
2. Antiskid platform to keep the wheechair stable during lifting and lowering.
3. Safety interlock, if something bad happens, the platform will be locked immediately.
4. Bottom sensor, if there's any obstacle under the platform, the lift will stop once the obstacle touches the bottom.
5. Emergency stop, there's an emergency stop button.
6. Manual lowering valve, if powr failure, you can use this valve to lower the lift manually.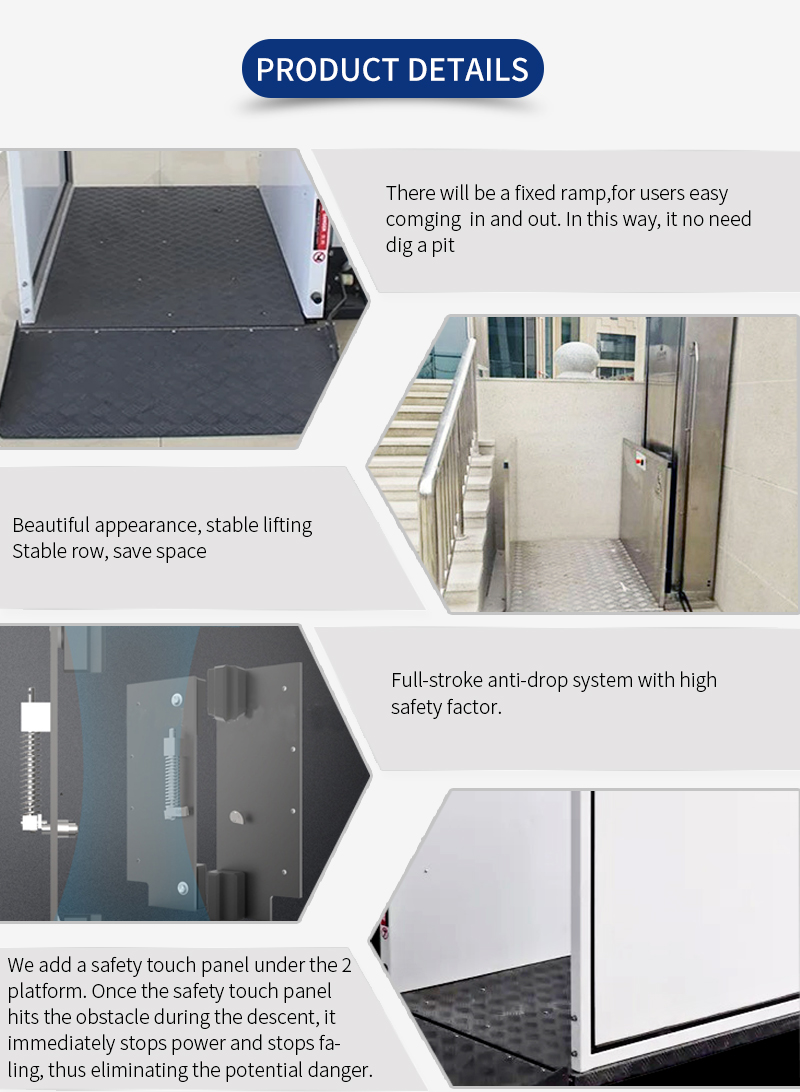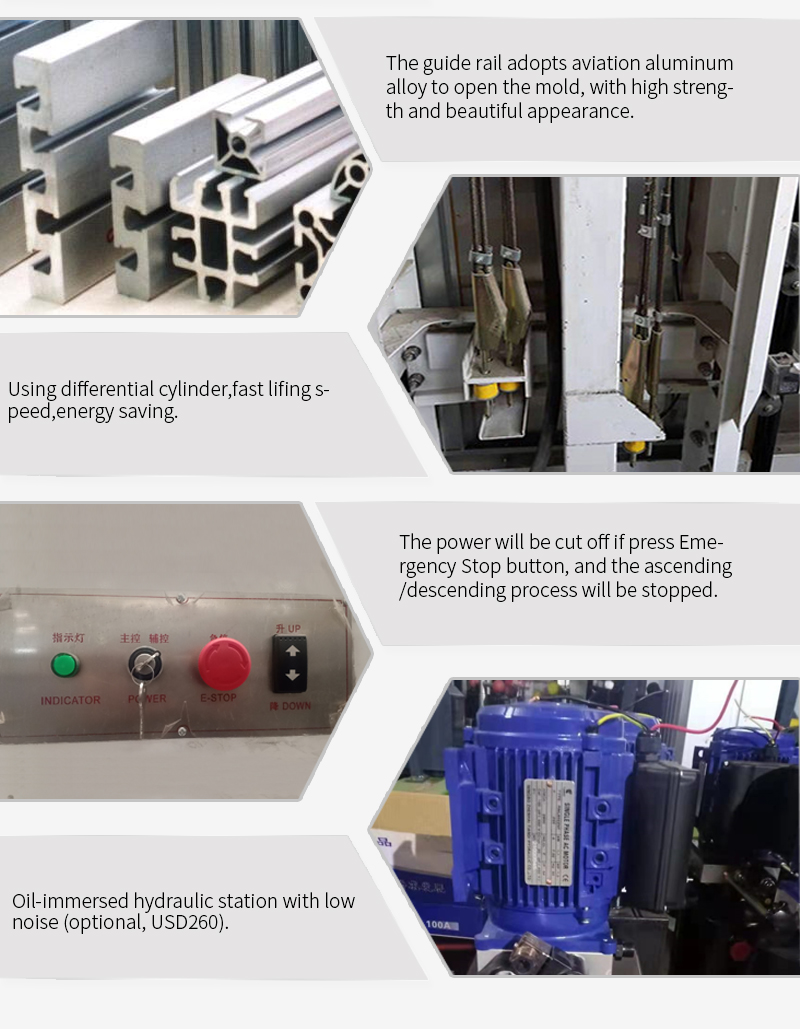 Why choose TUHE as Commercial wheelchair lift manufacturer?
TUHE is a trusted manufacturer source for the most innovative commercial wheelchair lift, and we strive to carry the best products so that businesses can be safer and more accessible to all people. TUHE Lifts' selection of wheelchair lifts today to find one that is right for your space. We are proud to maintain and repair wheelchair lifts for buildings as well