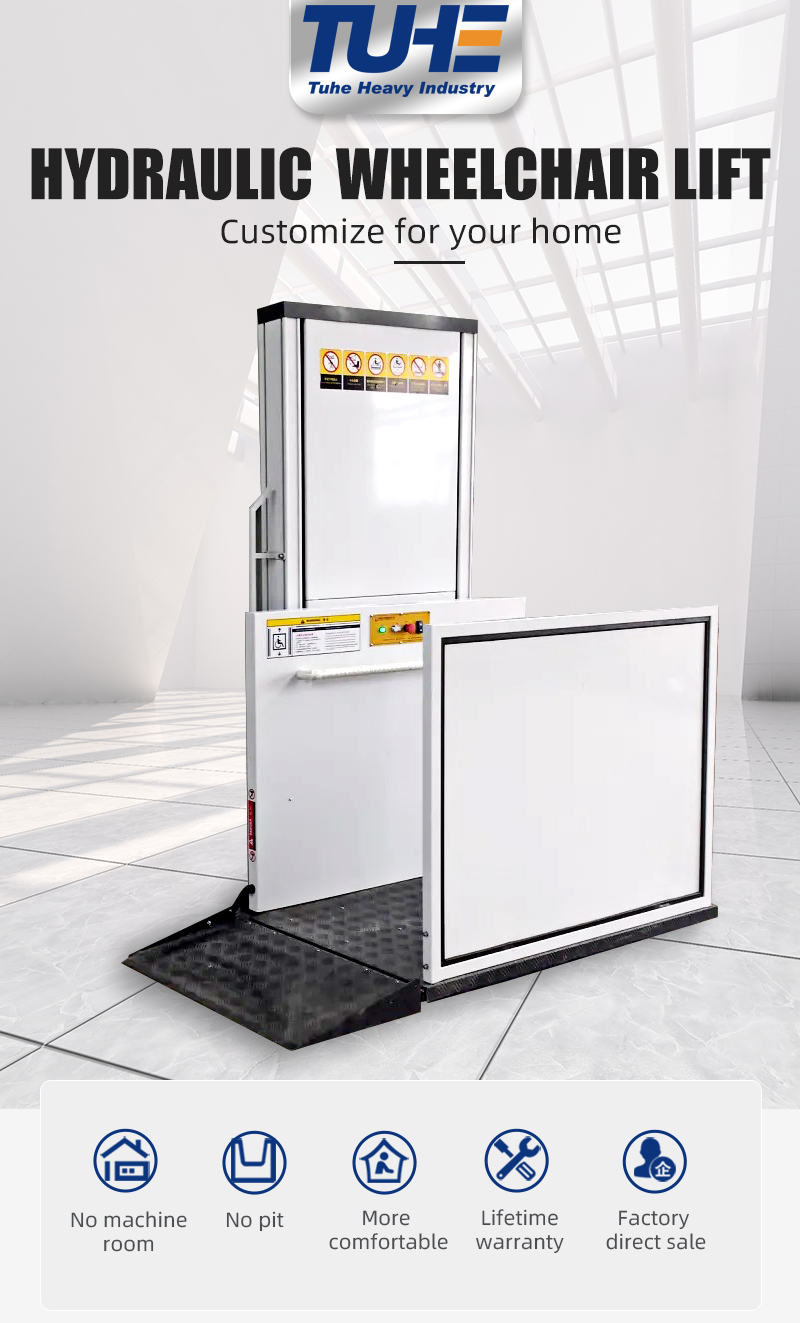 Exterior vertical platform lift introduction
Exterior vertical platform lift is used for the disabled and the old to go upstaris and downstairs, it's convenient and safe. Hydraulic wheelchair lift can be installed indoors or outdoors, it moves vertically up and down. Double controller of platform control and remote control make the vertical platform lift easy to operate.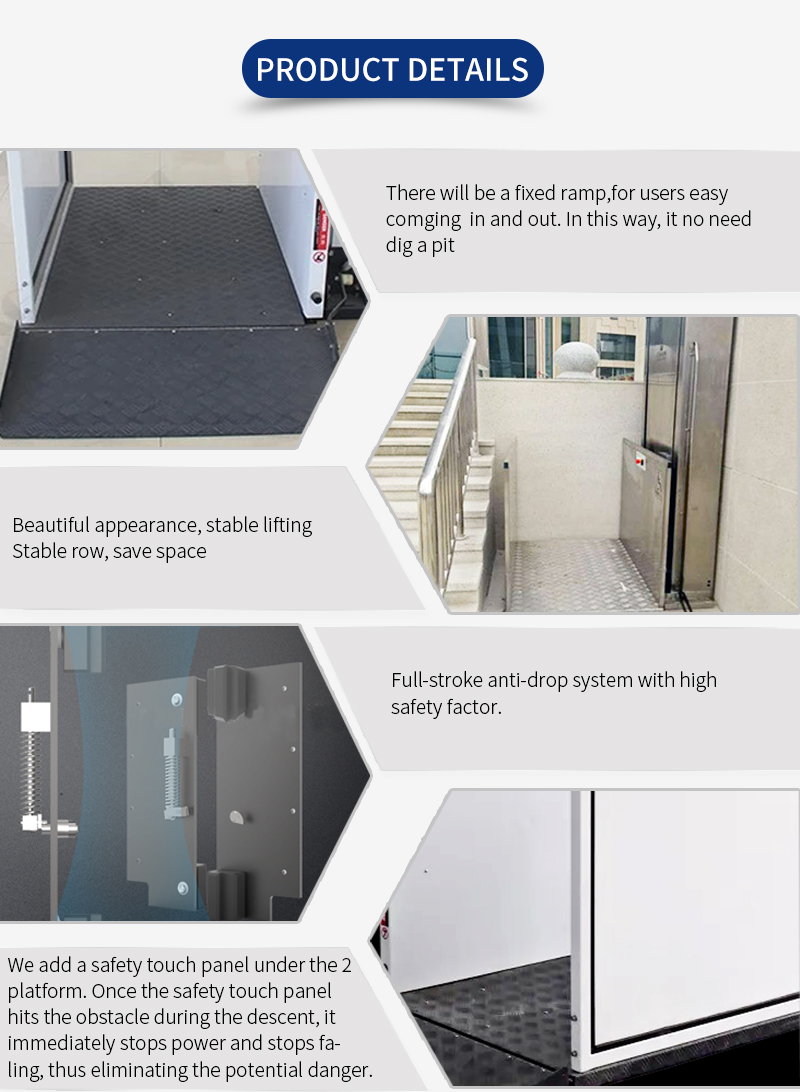 Exterior vertical platform lift details
1. Fixed or automatic ramp to help wheelchairs get in and out easily.
2. Antiskid platform to keep the wheechair stable during lifting and lowering.
3. Safety interlock, if something bad happens, the platform will be locked immediately.
4. Bottom sensor, if there's any obstacle under the platform, the lift will stop once the obstacle touches the bottom.
5. Emergency stop, there's an emergency stop button.
6. Manual lowering valve, if powr failure, you can use this valve to lower the lift manually.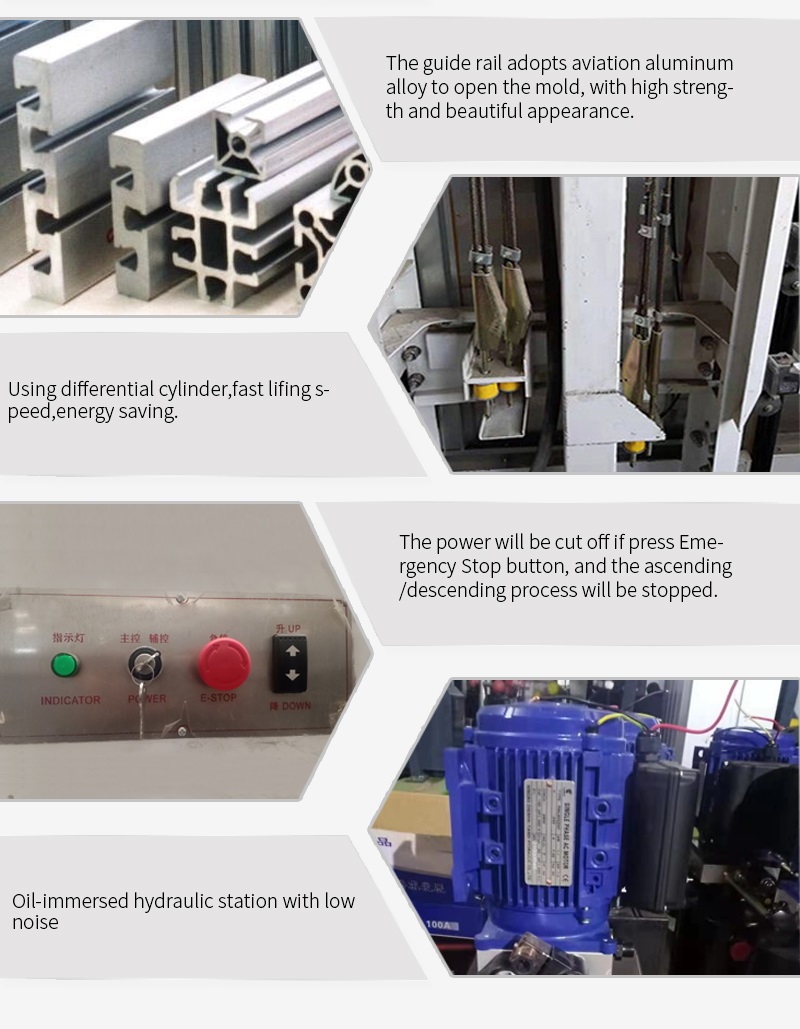 Exterior vertical platform lift specialized parts
1. Aviation grade aluminum, to make sure the stability and durability of the whole lift.
2. Heavy duty chain and explosion-proof high-pressure tubing, to make sure the platform won't fall or oil leak.
3. Easy-to-operate buttons with clear informations.
4. Specialized mute pumping station, silence and powerful.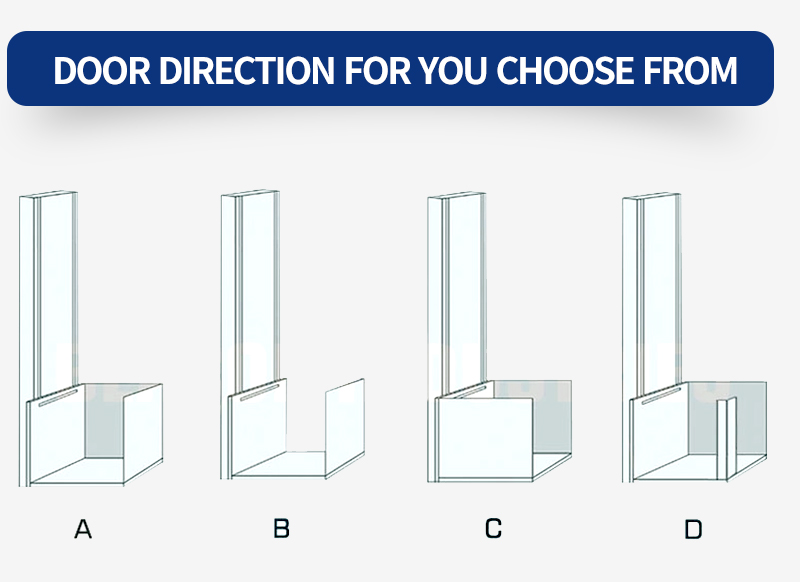 Exterior vertical platform lift different models
There are three different models of hydraulic wheelchair lift, the standard model, the cabin model and the enclosure frame model. And, there are four different door directions, like 0°, 90°, 180° or full open platform.
You can choose your favourite model and we will manufacture the wheelchair lift according to your detailed requirements.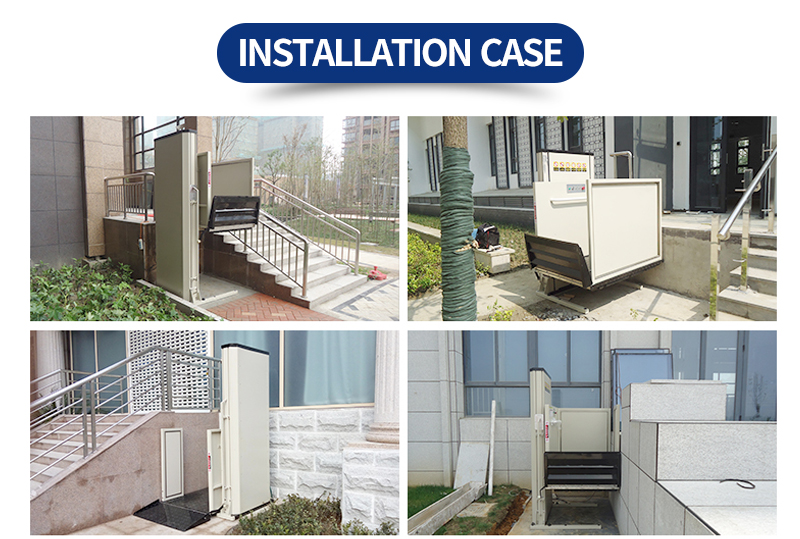 Exterior vertical platform lift actual cases
As a professional manufacturer specializing in wheelchair lift, we will provide you a product with the best price and quality assurance.
For more details about this product, welcome to contact us!