Factory price Cargo lift Malaysia Manufacturer
Cargo lift Malaysia, it is a kind of hydraulic lifting mechanical equipment used to lift goods. It can be used in many places, factories, shopping malls and warehouses, including your personal home use. As a manufacturer, we can 100% customize this lift for you according to your actual requirements to meet your operation needs.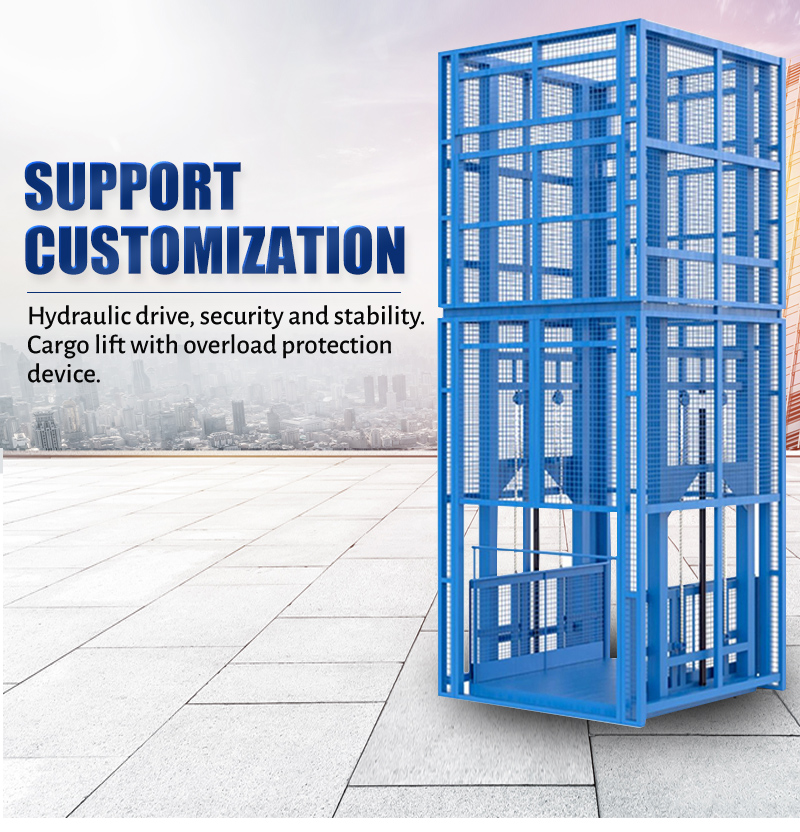 | | |
| --- | --- |
| Lifting height | 1-12m or customized |
| Platform size | 2000*2000mm or customized |
| Load | 1-20ton or customized |
| Installation | Indoor or outdoor |
Details of Cargo lift Malaysia:
Cargo lift Malaysia, it uses hydraulic cylinder as the main power and is driven by heavy chain and steel wire rope to ensure the absolute safety of the machine. There is no pit and machine room, which is especially suitable for basement, warehouse transformation, new shelves, etc. because of its simple structure, Cargo lift Malaysia, it is easy to install, the safety is greatly improved, the failure rate is low, it is easy to maintain, and the use cost is greatly reduced.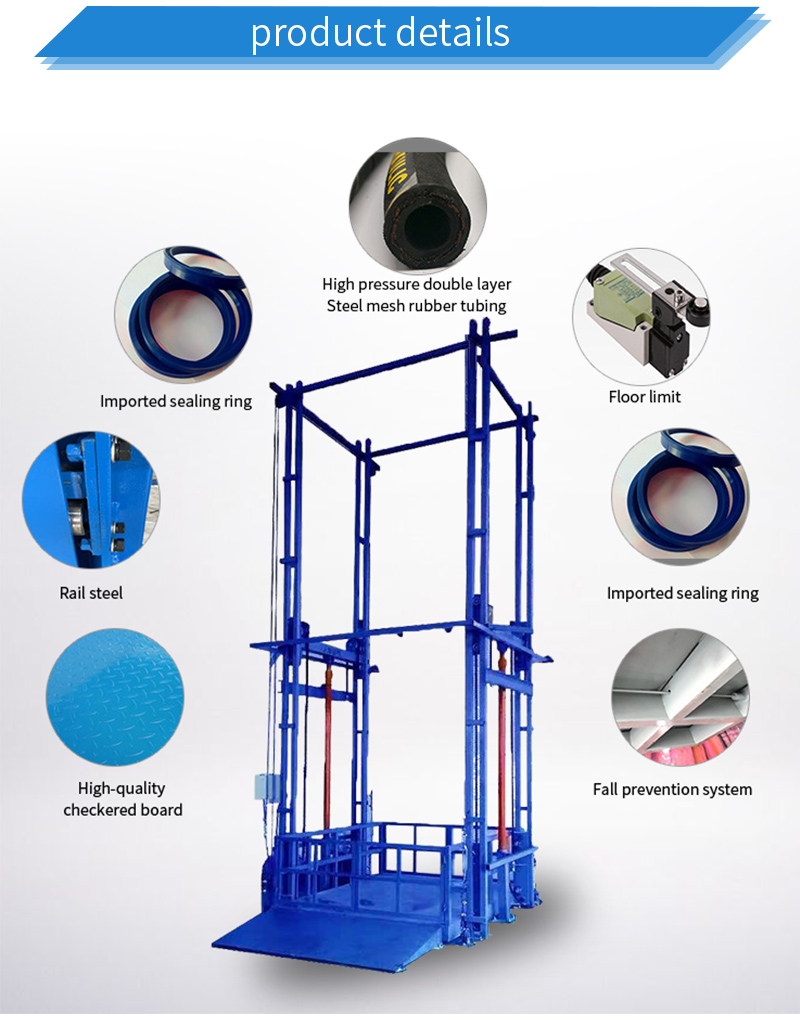 Cargo lift Malaysia Manufacturer, Safety measures:
1. Overflow valve: Prevent excessive system pressure during upward movement.
2. Emergency manual valve: When the power fails, the platform can be lowered to the nearest floor to open the door.
3. Hand pump: When the system fails, the manual pump can be operated to pump high-pressure oil to make the platform rise to the nearest floor position.
4. Pipeline rupture valve: When the hydraulic system pipeline is broken and the platform stalls and descends, it can automatically cut off the oil circuit to stop the descending.
5. Fuel tank oil temperature protection: When the oil temperature in the oil tank exceeds the standard setting value, the oil temperature protection device will generate a signal to suspend the use of the elevator, and the lift can only be started when the oil temperature drops.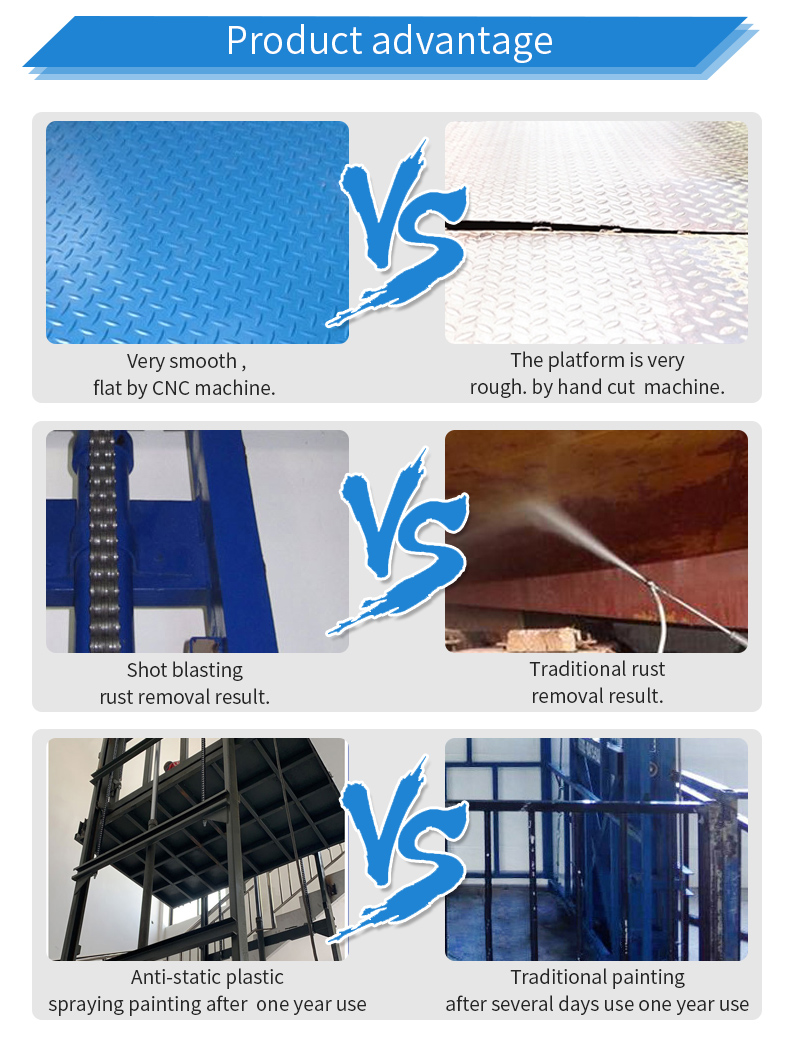 Packing of Cargo lift Malaysia:
Cargo lift Malaysia, In order to facilitate installation, we will assemble and test for you in the factory in advance, and then pack them into wooden cases according to each main part, with installation manuals attached.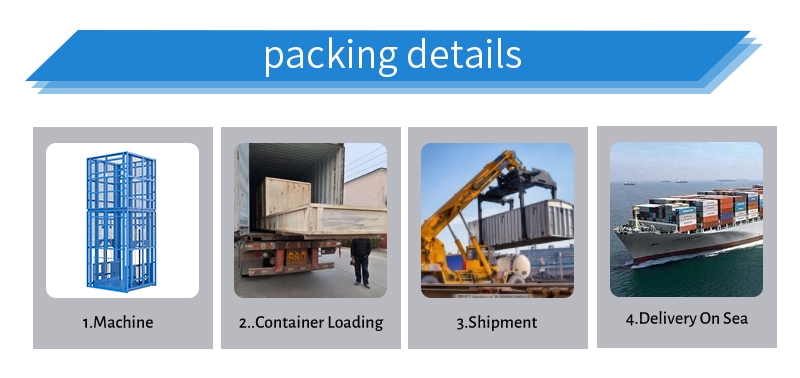 For more details about Cargo lift Malaysia, welcome to contact us!