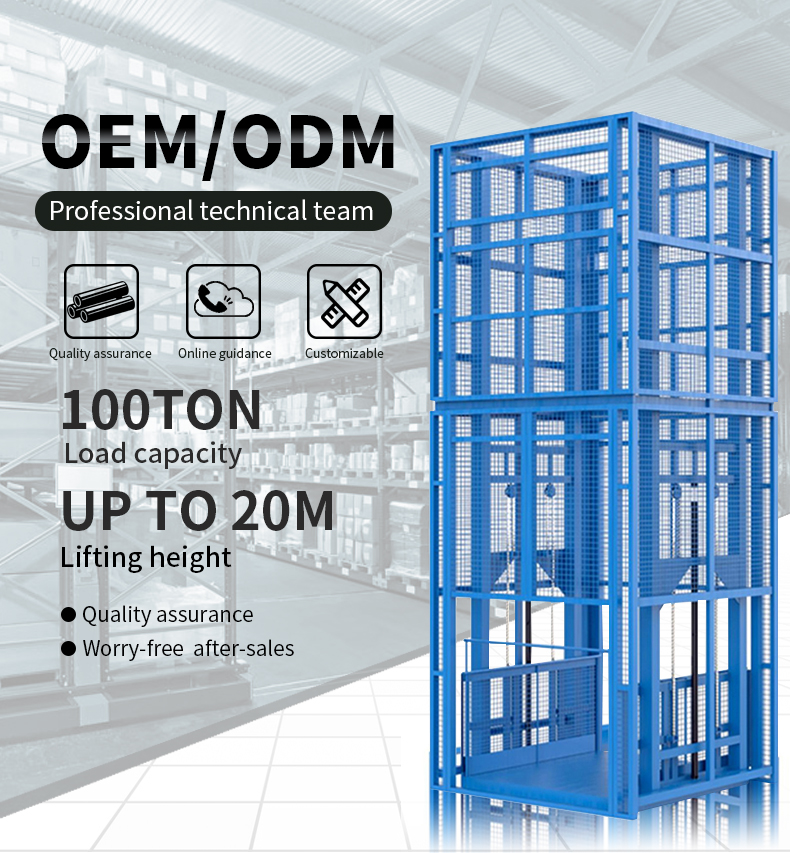 Warehouse cargo lift introduction

The guide rail cargo lift is a hydraulic lifting mechanical equipment used for lifting goods. It uses hydraulic cylinders as the main power and is driven by heavy chains and wire ropes to ensure the absolute safety of the machine. There is no need for pits and machine rooms, and it is especially suitable for basements, warehouse transformations, new shelves, etc. It has convenient installation and maintenance, beautiful appearance, safety, and convenient operation. It is produced according to the actual environment on site.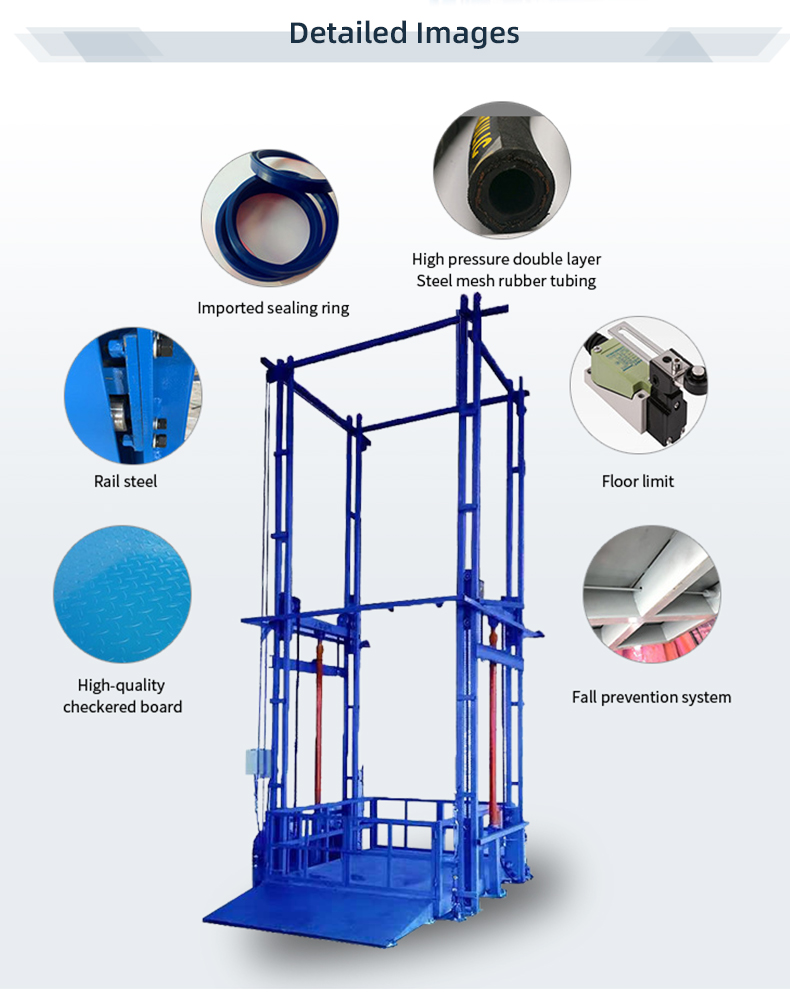 Warehouse cargo lift features
1. We use checkered board to make the plaform skidproof and stable.
2. Q345 high quality steel is used to make the guide rail, to make sure the main structure is durable and stable.
3. Imported seal ring to avoid oil leakage.
4. Double layer steel mesh tubing guarantee the oil presure is under control, and no explosion will happen.
5. Hydraulic lift specialized limit switch.
6. Falling protection system, if something bad happens, the platform will be locked down immediately.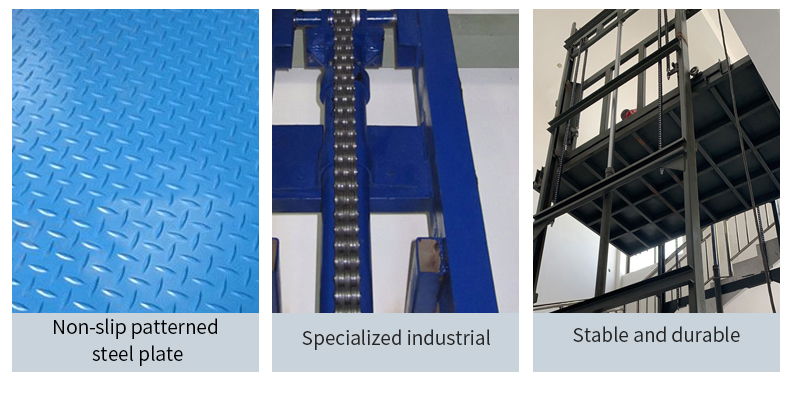 Warehouse cargo lift details
High quality checkered steel plate is used as the platform, professional plate link chain is used for lifting the platform, stable and durable structure guarantee the safety and reduce the maintainence.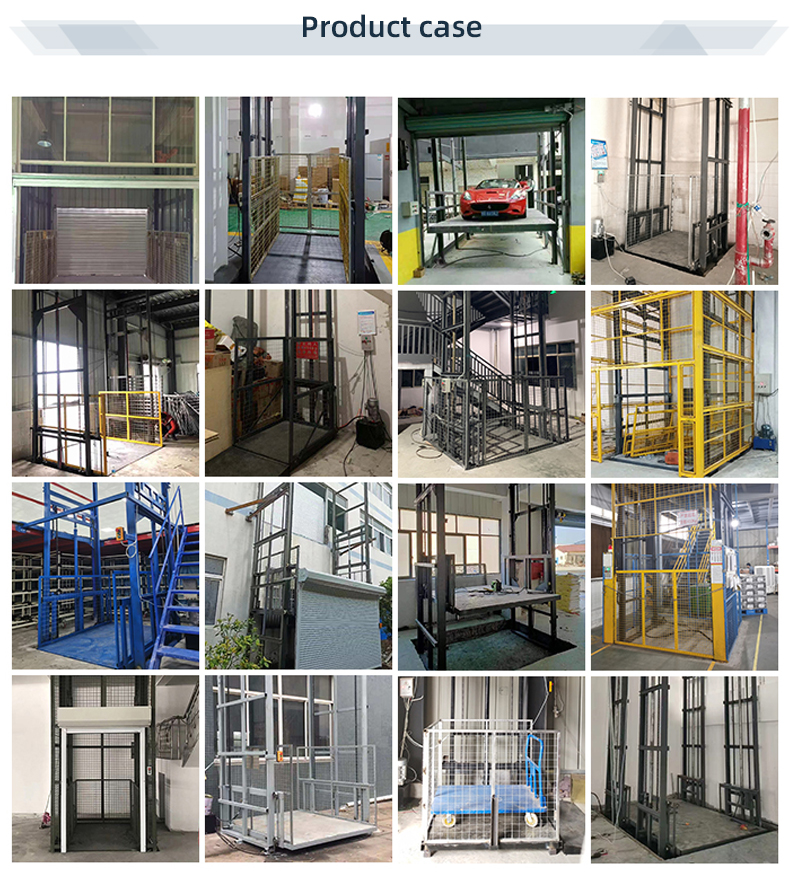 Warehouse cargo lift cases
We assure that every part of our cargo lift is made of high quality materials, and every product is under full inspection before leaving our factory.
For more details about our warehouse cargo lift, welcome to contact us!