Outdoor lifts for homes have the main characteristics.
1) Hydraulic elevator lift is a highly customized product, which can meet customers' requirements for car size, decoration and bearing capacity. Our standard car is 1000 * 1000 and the load is 400kg
2) The space utilization rate of this hydraulic elevator is very high. There is no machine room and no requirements for the pit. The whole installation can be carried out under the guidance of ordinary skilled workers, and customers can also install it by themselve
3) In order to improve the utilization rate of the elevator, the pump station and operation box can be placed 3 meters away from the elevator, and our pump station and operation box are mini, which is very convenient to move
4) The hydraulic elevator does not need to establish a separate shaft, and can be installed next to the stairs, both indoors and outdoors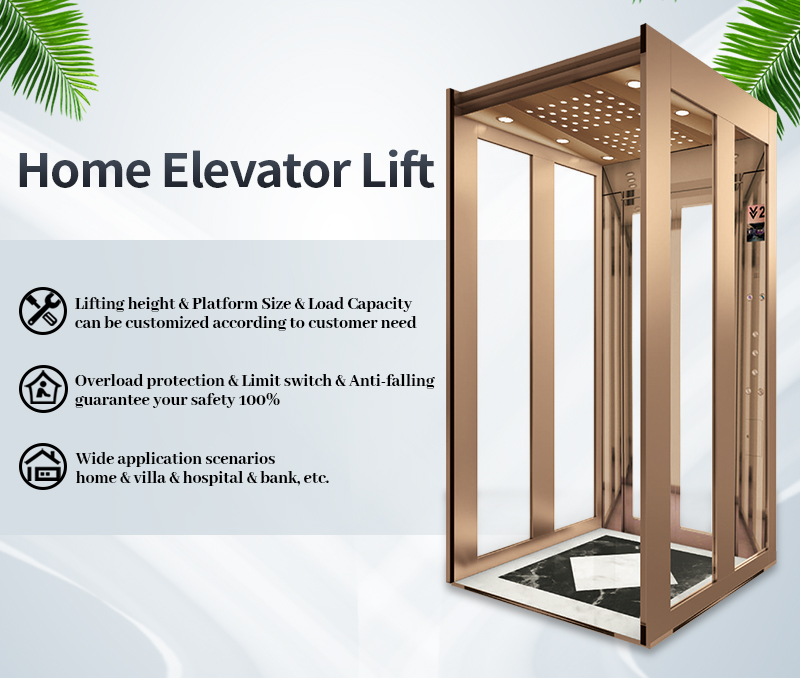 Outdoor lifts for homes have the following main advantages:
1. Our products are customized. You can tell me your requirements and we will provide customized services for you.
2. For the sake of safety, we are equipped with a safety gear device. When the elevator drops suddenly, the elevator can stop immediately to ensure our safety. In addition, we are equipped with a safety light curtain system.
4. Easy to install. We provide complete installation manuals and videos.
5. Easy maintenance. This kind of elevator does not need regular maintenance. It only needs to replace the hydraulic oil. The replacement frequency is about once every two or three years.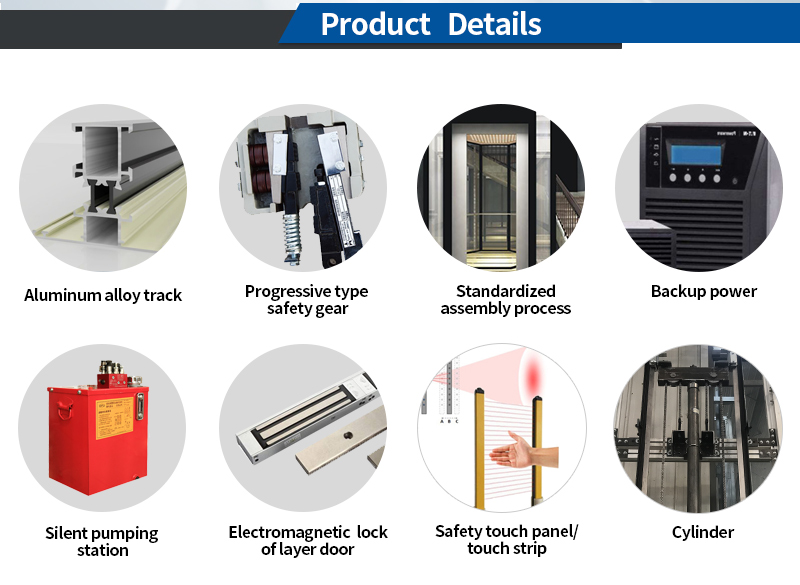 Our safety devices:
1. Overload protection: hydraulic device with overload protection device. In case of overload, the hydraulic station will automatically release the pressure and stop operation.
2. Safety Sensor: when the bottom of the car touches an obstacle, the car will stop immediately
3. Safety light curtain: when the passenger's body reaches the car door, if the car is still running, the body will stop immediately after touching the light curtain.
4. Emergency lowering: in case of power failure, the platform can be lowered manually.
5. Explosion proof valve: the hydraulic system is equipped with explosion-proof valve to prevent the platform from falling suddenly when the oil pipe is broken.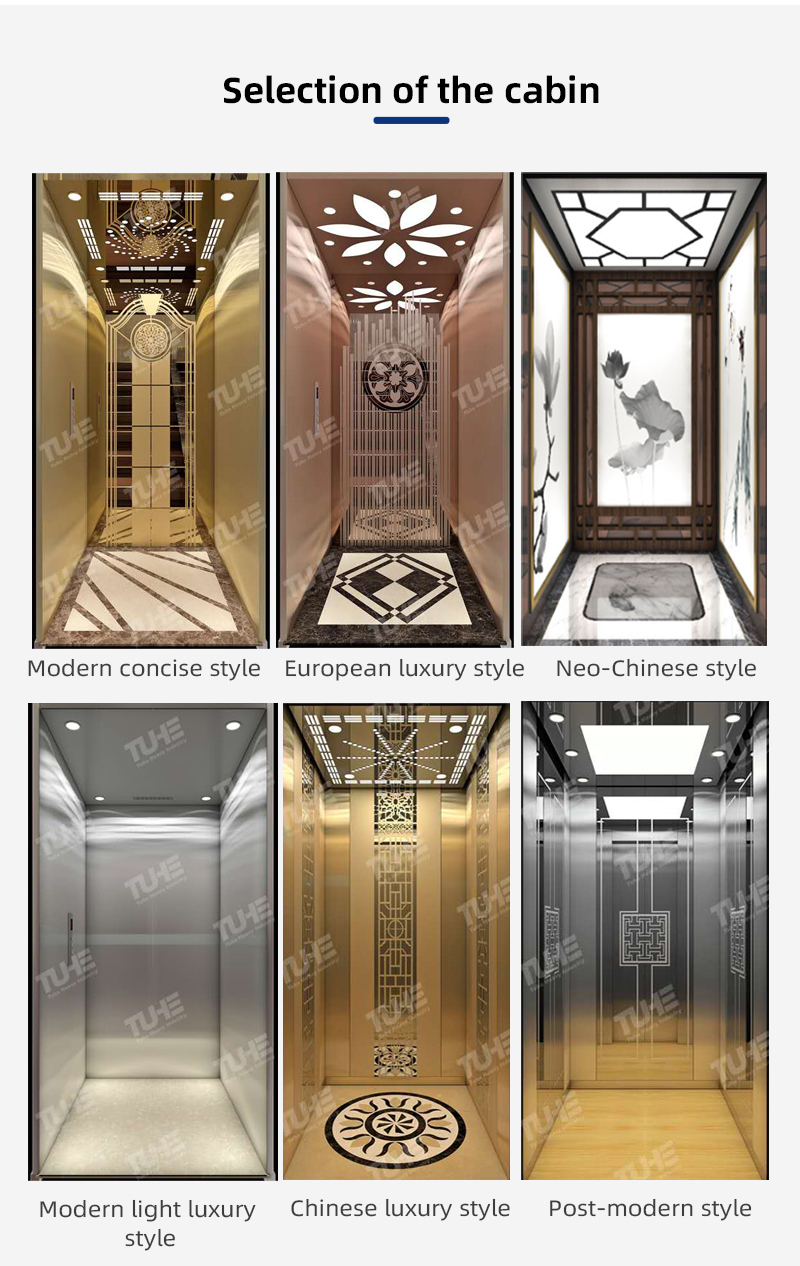 Outdoor lifts for homes has the different ceiling type to choose
Ceiling series Painted steel frame, squareness in middle concise acrylic lighting
Hairline stainless steel frame, Tube Light
Painted steel plate frame, circular ceiling lamp in middle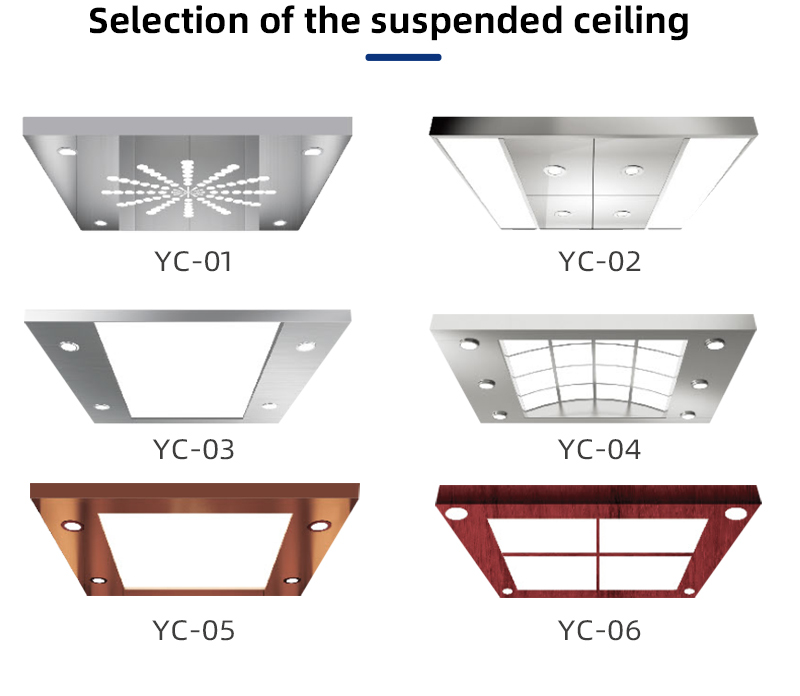 There are external calls inside and outside the car to ensure that people will not be trapped in the elevator. In addition to external calls, we also have emergency drop valve. In addition, if the customer encounters power failure, we also have emergency power supply to maintain continuous power supply