Hydraulic home elevator is widely used, because it needs less space and it is more economical, so it is very popular in the market. At present, our family elevator is exported to many countries, and we also have many customers in India. Because of its hydraulic system, this elevator is relatively safe.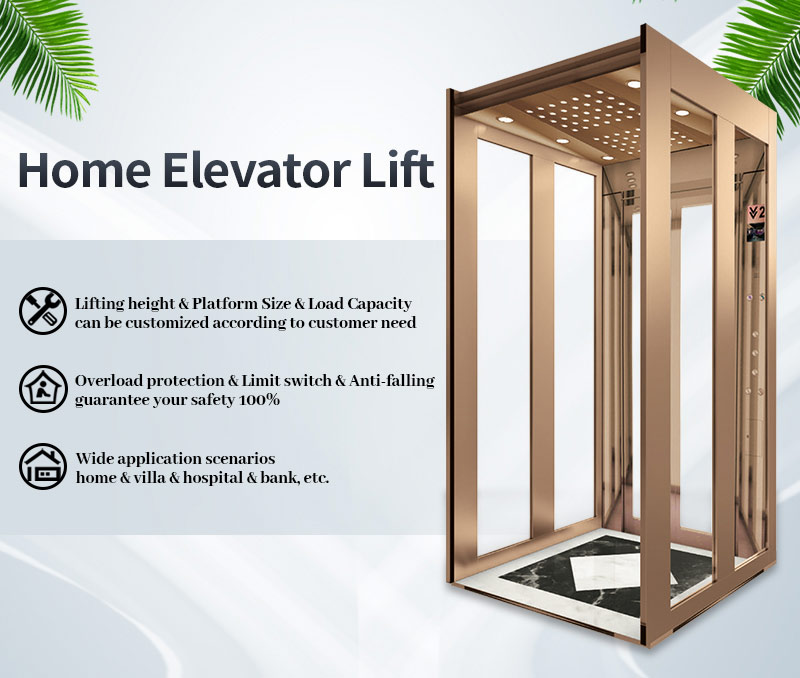 it uses the oil-immersed hydraulic station with very lower noise,the power will be cut off if press emergency stop button, and the movement will be stopped.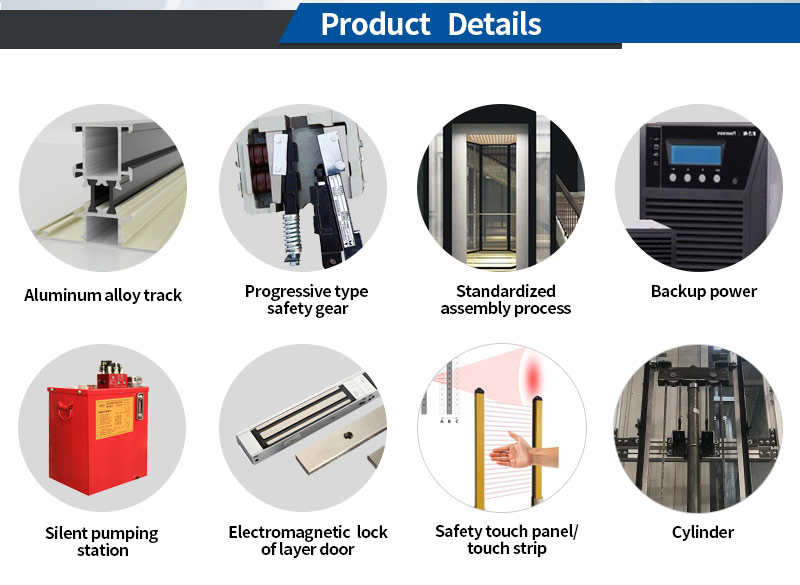 Lift cabin could be the aluminum glass type or the full stainless steel type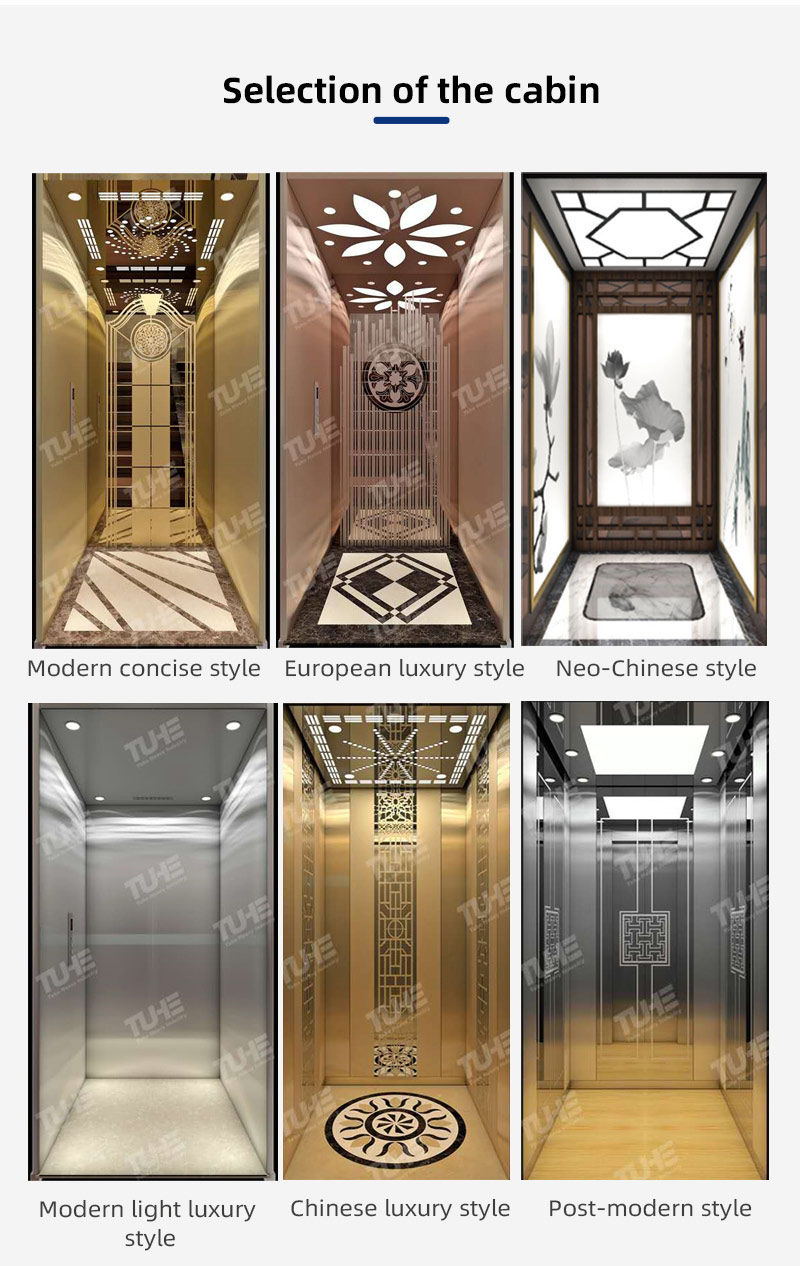 The floor tiles is not a fixed pattern, we have a list pattern for you to choose. We are a small home elevator supplier from China, we have our own home elevator factory. We can customize floor tiles according to your requirements. In many cases, the price of a fully customized elevator is very high. We usually develop some floor tiles in advance for everyone to choose.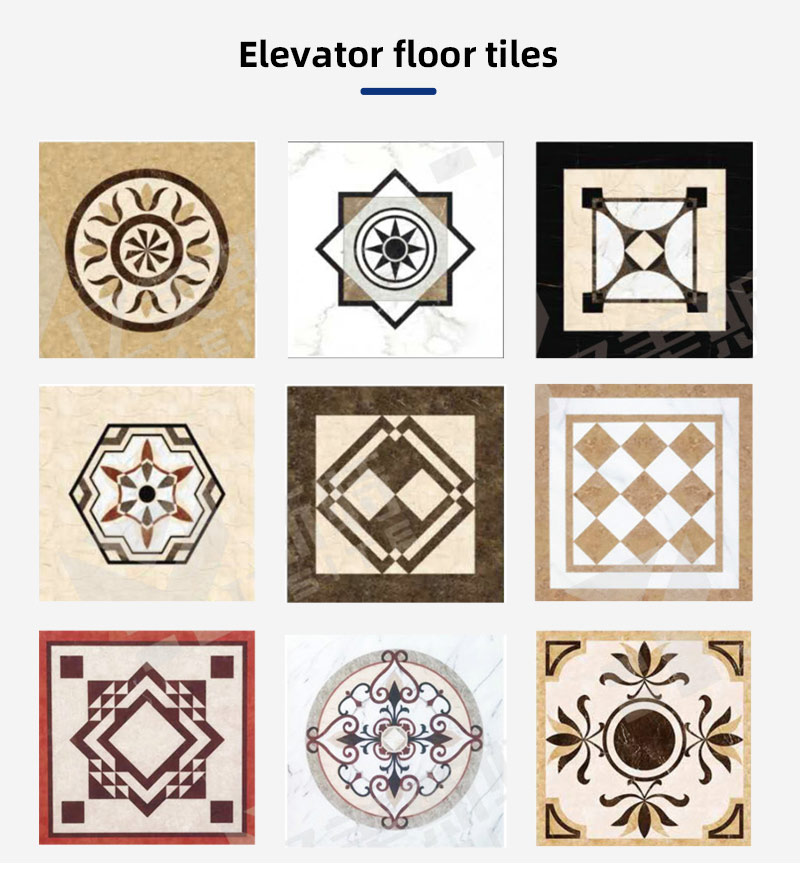 Hydraulic call box could be fixed on the wall or the aluminum structure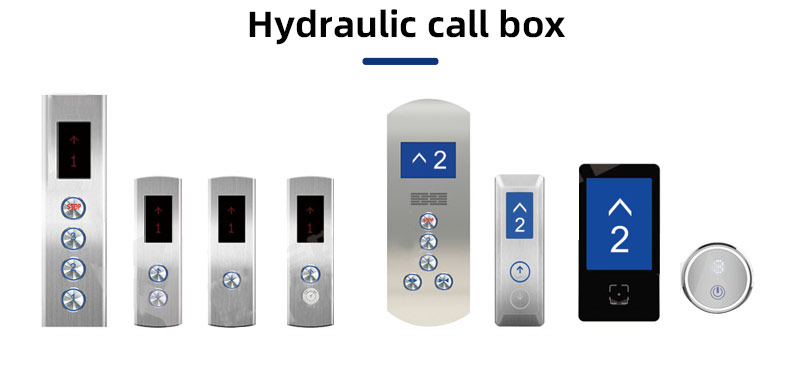 We don't just supply friends from India. It will also supply home elevators to the world.
What are the benefits of small home elevators
The installation of small home elevators is very convenient. The small home elevators we manufacture are mainly manufactured according to the design principle of villas. They are designed with small pits and must be equipped with a special overhead machine room to save more space.

Although small home elevators seem to be very small, they have all functions. Our elevator production factory has also added emergency self-rescue functions to home elevators to make home elevators safer to operate. The home elevator has also added features such as environmental protection and energy saving, and can enter the power saving mode without any operation instruction.

Since the spatial structure of each house is different, we will design the home elevator according to the owner's architectural characteristics, so that the home elevator can be better integrated into the decoration design of the home, and the space of the building can be used rationally, which is more in line with you. purchasing needs.

You can choose the corresponding type of small home elevator according to your customer's purchasing needs, so home elevator not only provides people with a comfortable home life, but also has a certain ornamental value.
The above is the reason why small household appliances are popular. Small household elevators can not only make reasonable use of space, but also achieve the effect of energy saving and environmental protection. Integrate small home elevators with home decoration, so that the family can truly feel the high-quality home life and enjoy the beauty of life. Therefore, running a small home elevator business is a business with huge potential.
Small house hydraulic home lift price
The price of small household elevators is generally around $5,000 to $10,000. An economical small home elevator will cost around $5,000, while a slightly more comfortable one will cost around $8,000, and a high-end elevator will cost more than $10,000. Due to the different brands and configurations of small home elevators, the price of elevators will also be quite different.