Cargo lift system is applicable to the cargo transmission between the floors of industrial plants, restaurants and restaurants on the second and third floors. The minimum height is 150-300mm, and there is no need for upper lifting points. Diversified forms (single column, double column and four column). The equipment has stable operation, simple and reliable operation, hydraulic and electrical protection, and economic and convenient cargo transmission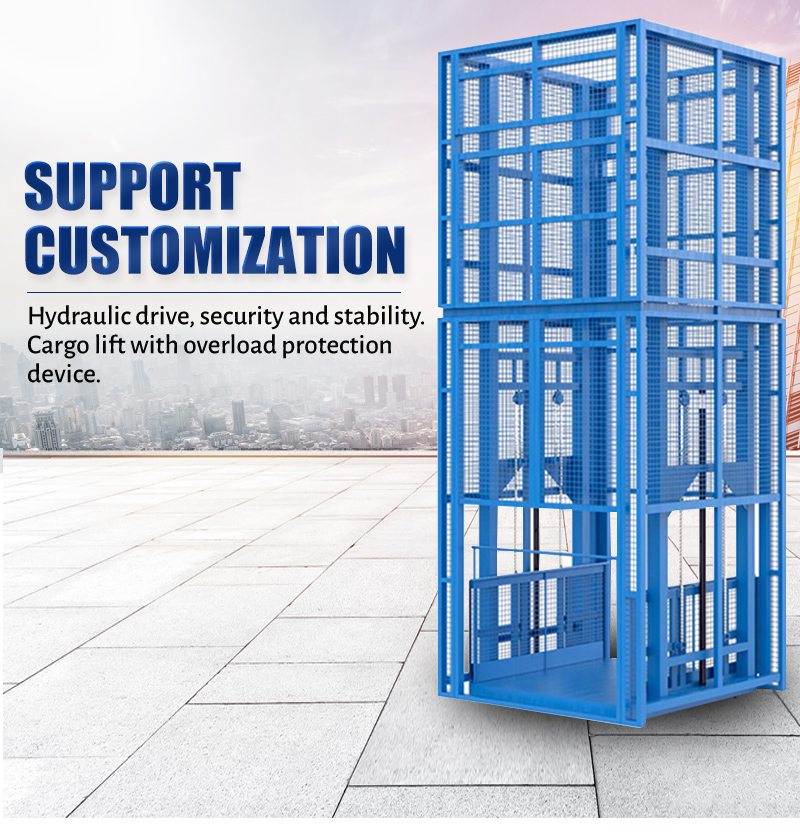 Cargo lift system products has the main details:
1. Control box and panel
Each floor is equipped with a control panel, any panel can be operated to achieve "upward",
The "descent" and "stop" of the platform at any stopping point.
2. Hydraulic power unit:
The hydraulic power unit consists of a motor and a hydraulic oil tank, both of which are Italian hydraulic type,This is the best in the world. It has incredible power characteristics: small and compact structure,
Lightweight, high efficiency, high working pressure, reliable performance and no leakage.
3. Travel switch:
Delixi limit switch model, and its protection grade is IP65. Convert the mechanical displacement into an electrical signal so that the running state of the motor can be converted into a control state
As a mechanical action or action controlled by a program, this allows it to limit the lifting height with high precision.
4. Hydraulic cylinder:
We use high-precision wear-resistant hydraulic cylinders with anti-fall locking devices. The oil cylinder is under pressure from the pumping station, and the hydraulic oil in the oil cylinder can no longer return,the connecting rod of the cylinder is forced to rise, and the hydraulic pressure is kept constant,Its surface is smooth, compact structure, standard chain drive, stable operation, no deviation.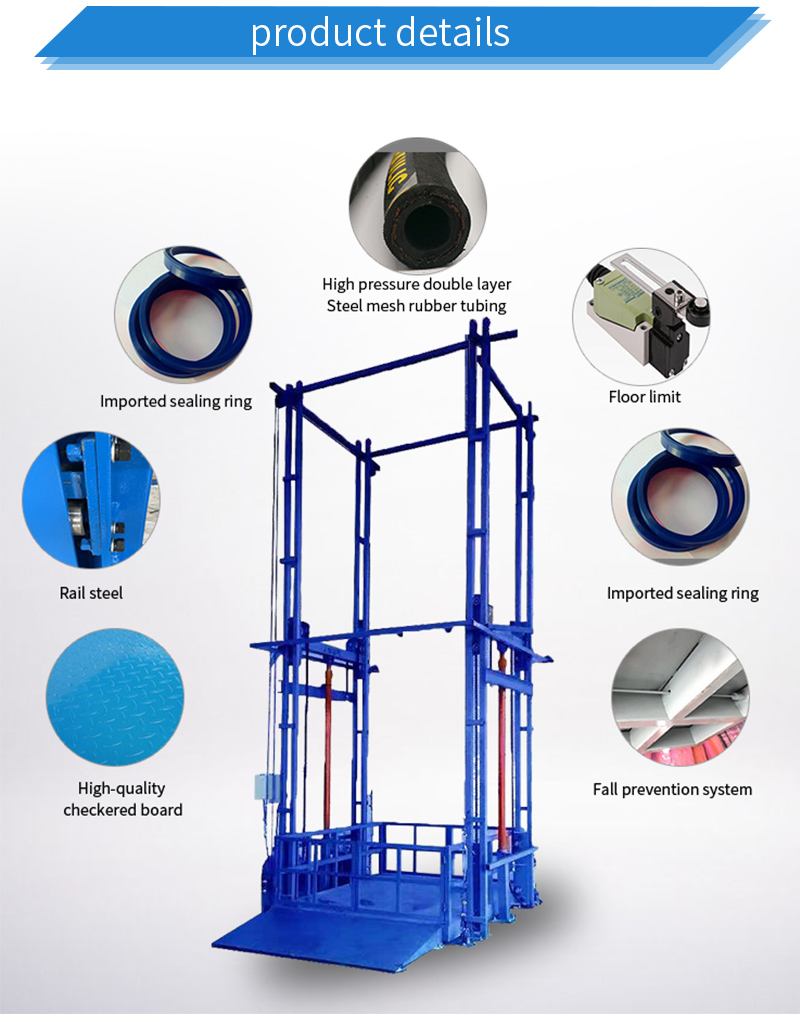 Advantages of Cargo lift system:
The flatness of the platform is high, while most guide rail freight elevators on the market are rough.
After shot blasting, the platform steel plate is not easy to corrode and rust
High strength steel fixed derrick operation: firmer and safer.
Double insurance: double chain and safety wire rope drive, in case of chain fracture, the wire rope plays a role in safety protection.
Multi point control at various working levels for easy operation: Delixi, Siemens or Schneider (optional for imported electrical appliances) are used for control appliances, travel switches and intermediate relays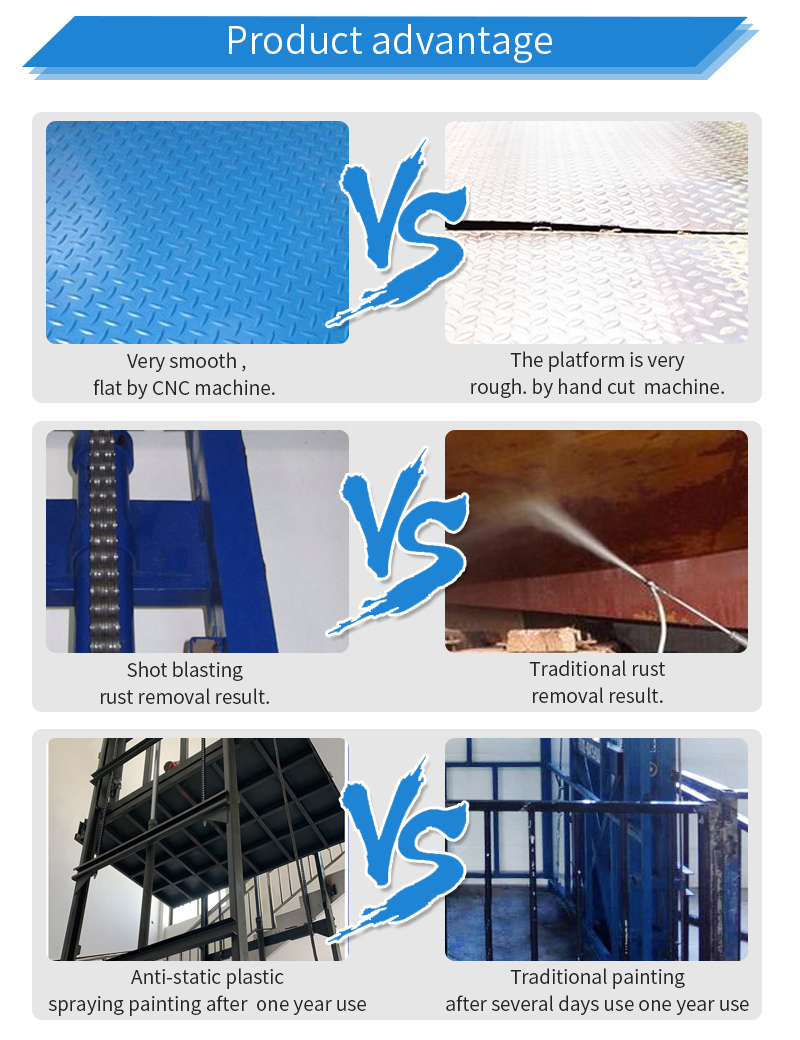 We use export wooden cases for cargo lift system packing, and the main parts are additionally packed and reinforced to ensure the safety of the goods after receiving the goods