Vertical wheelchair lift also known as Porch Lifts, are a great lift option for outdoor and indoor access. Depending on where the machine is installed, you could choose a home elevator with our aluminum glass shaft or regular wheelchair lift, for example, if you choose installed indoor, then you only need to purchase a wheelchair lift, but if you install it outside, then an elevator with aluminum glass shaft will be more suitable for you.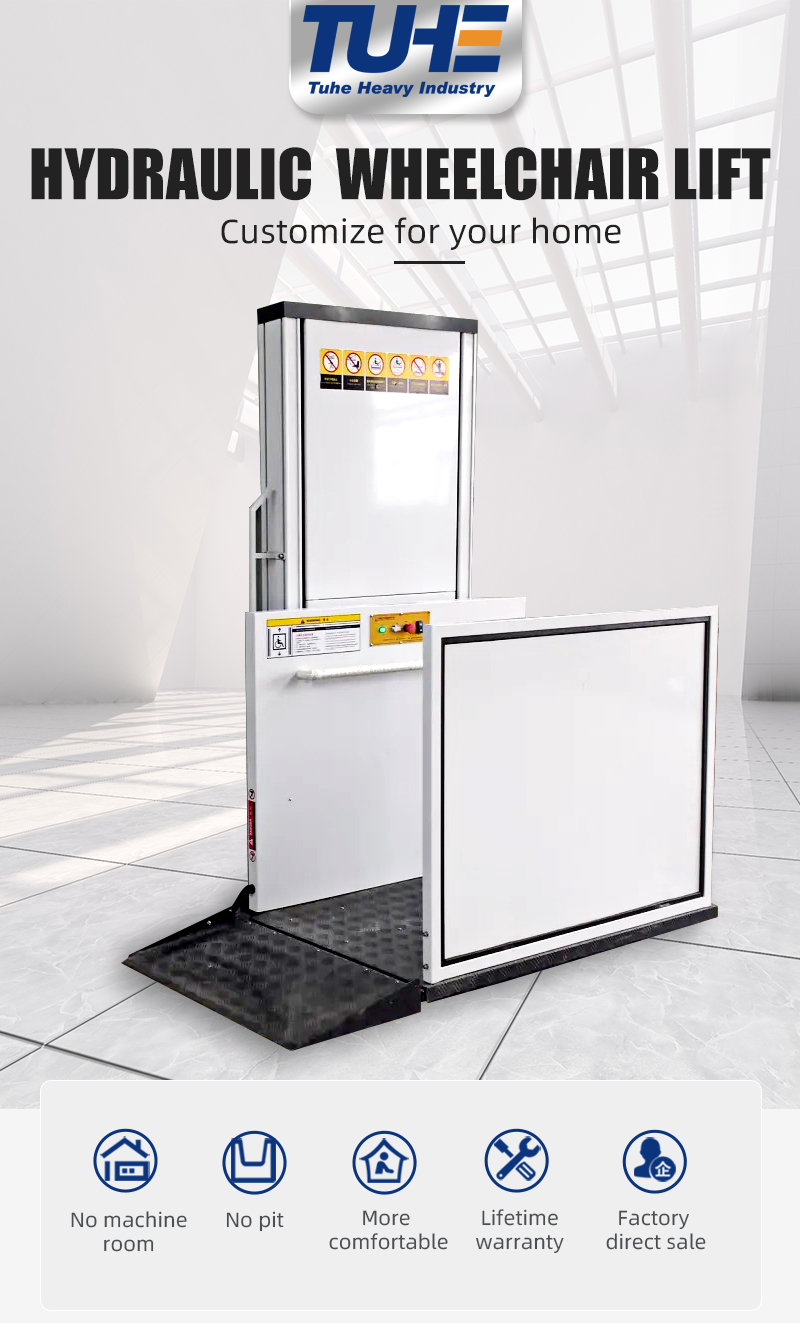 Commercial

V

ertical wheelchair lift

Features:
l Up to 350kg. lift capacity
l Year Limited Warranty
l Self-lowering folding ramp
l Quiet, smooth ride
l Weather-resistant finish and controls
l Emergency stop switch on platform
l Safety sensors in platform bottom stop unit if obstruction sensed
l Hydraulic Drive Maintance free
SAFETY:‍
Platform Safety Pan with obstruction detector, if there is any obstacl under the pan, then the platform will stop moving
UNIVERSAL ACCESS:‍
you could access from the front or from side.90 degree or the opposite is acceptable, When the lift rises, the ramp folds upward to provide a safety, accidental travel off the platform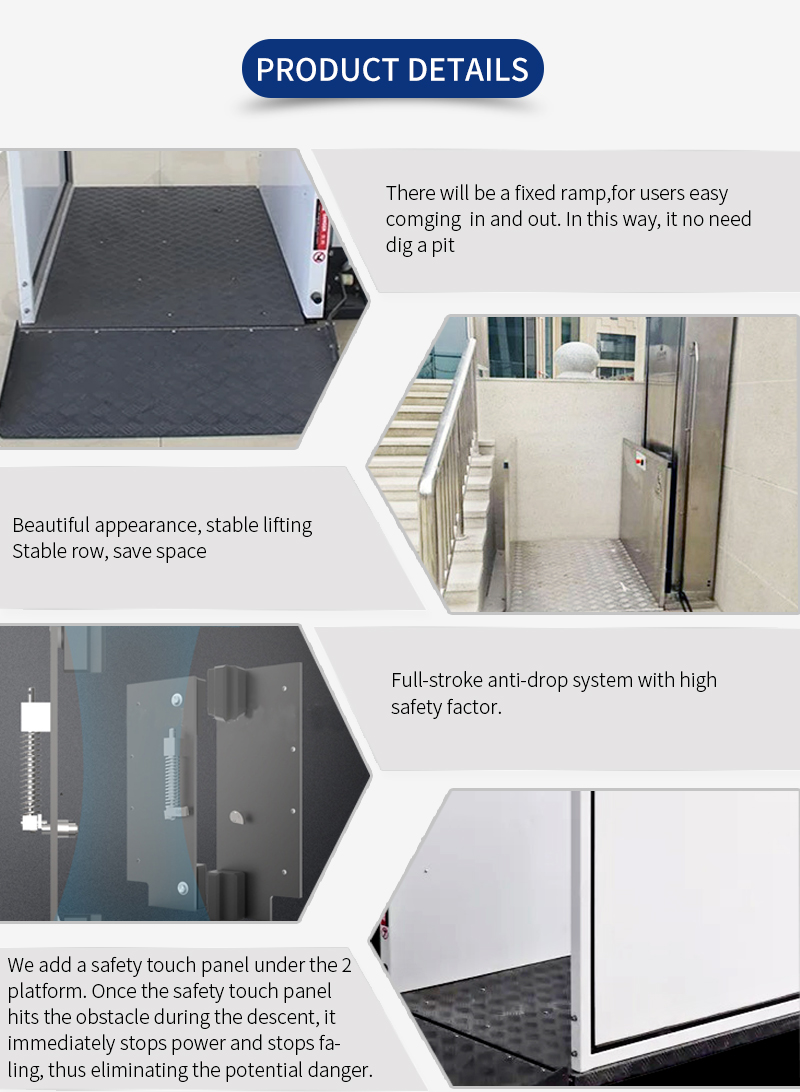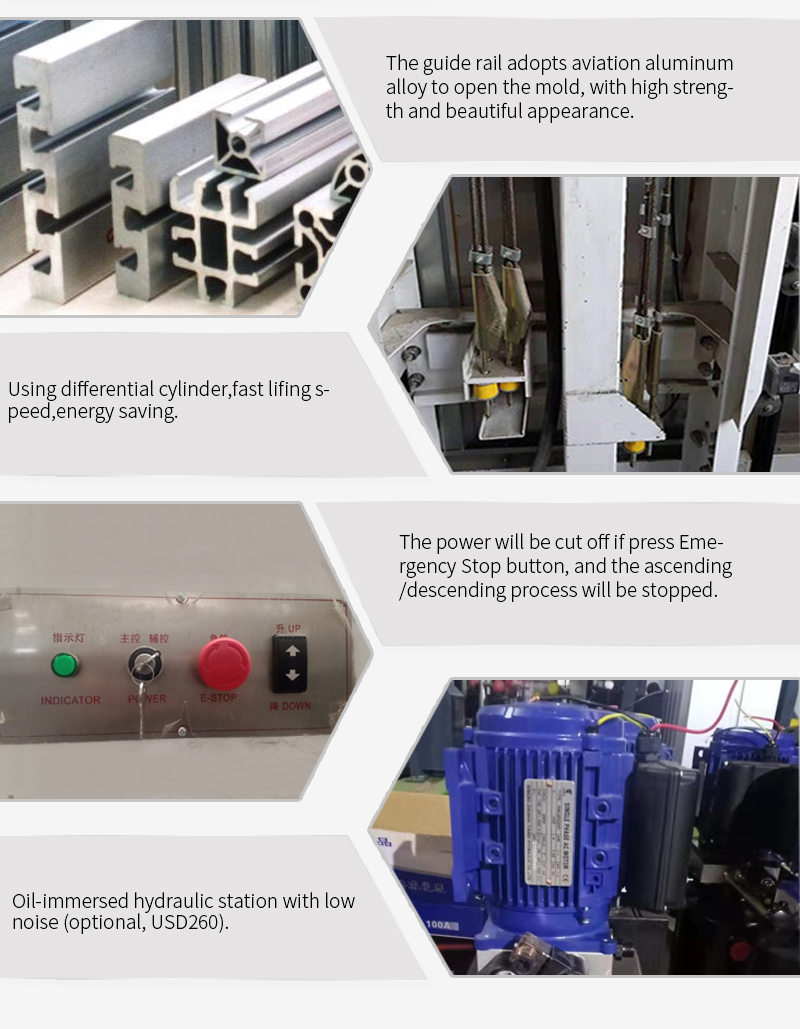 Custom Commercial Vertical wheelchair lift
The platform height and platform size could be customized based on your requirement, our standard platform size is 1400*1100mm, you could also choose a platform size based on your house project, we offer two options for the cabin materials, the glass cabin or the aluminum frame cabin.
Elevator manufacturers can customize Commercial vertical wheelchair lift, which will increase the cost, but it can better meet the needs of each different use. Whether you install it at home or on your project site, it is very suitable for your needs.
If you are choosing commercial vertical wheelchair lift, you can compare their performance and cost in many ways.
Bruno commercial vertical wheelchair lift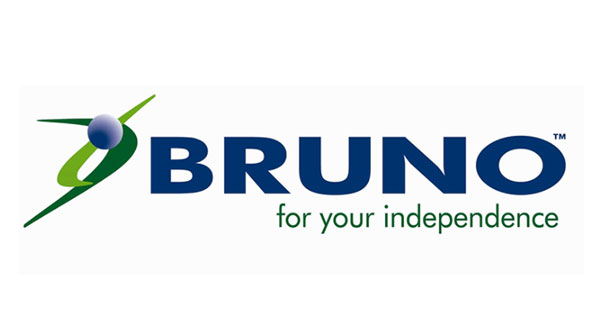 If you are looking for a wheelchair lift that meets all commercial levels, regulatory compliance standards, whether it is your home or your church, company or shop, you will want to know Bruno.
Bruno's enclosure vertical platform model is independent and does not require hoistway or shaftway. The enclosure has full-size door and window panels provide protection, safety and visibility.
This elevator allows you to enter a vertical height of 4 meters and has a capacity of 700 pounds. The housing lifting device runs on a DC mator driven by an ACME screw with a continuously charged battery. Its weatherproof controller and powder coating can even allow you to install it in outdoor passages.
vertical wheelchair lift cost is relatively high and their performance is outstanding. It is a good choice for different users.
Ameri Glide commercial vertical wheelchair lift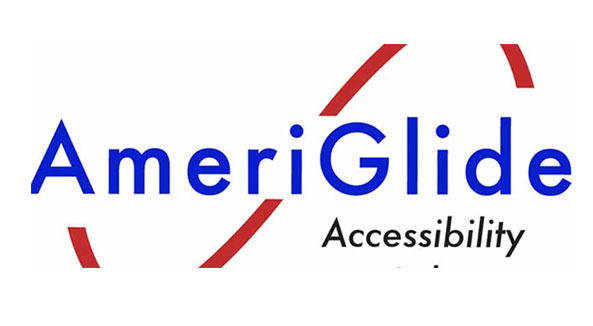 The working principle of an inclined wheelchair lift is similar to that of a stair lift.
For some people, a platform large enough to accommodate users in wheelchairs may be a better choice than chairs installed on rails to move users on stairs. For example, getting in and out of a chair can be very difficult. The advantage of the platform lift is that the user does not have to get on and off the chair.
The device is about USD11,000, plus shipping, which includes the basic installation cost of AmeriGlide. It has a capacity of 500 pounds and is battery-powered to avoid the risk of power failure.
The basic model has enough railings to cover a 16-foot staircase, For safety reasons, the device uses constant voltage control to supply power, which means that the power button must be pressed continuously before the platform can move. There is a wireless control switch that can be used by the rider or the person assisting the rider.
TUHE commercial vertical wheelchair lift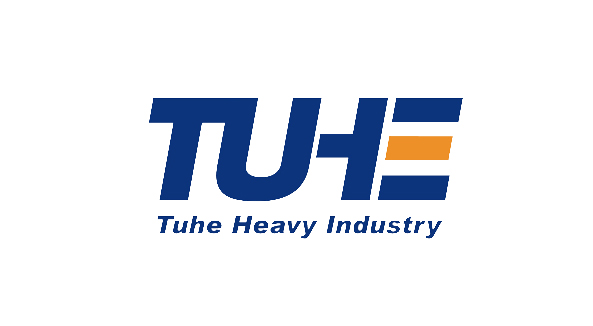 Tuhe vertical wheelchair lift provides a customized service, which is a maintenance free wheelchair vertical elevator. Our wheelchair lift is an affordable elevator, which adopts a hidden hydraulic structure. The wheelchair elevator needs to consume some power in the rising process, but does not need to consume power in the falling process.
Tuhe vertical wheelchair lift can be externally connected with 220V household power supply, and different voltages can be custom for you. In addition, we can also select a standby power supply for you to ensure the safety performance of barrierfree elevator.
Our wheelchair elevator has a maximum lifting weight of 350kg and a lifting height of about 6m, and supports customized platform size. The conventional optional platform is 1400 * 1000, which can bear the weight of one wheelchair and two adults, and has rich safety configurations
The price of our regular wheelchair elevators ranges from USD3000 to USD5000, which is attractive compared with other brands.
What is about the Vertical Wheelchair lift Market?
Vibrant government policies and the impact of these regulations on a variety of important retail industries, including healthcare, tourism, and consumer goods, will drive the growth of the global Vertical Wheelchair lift market. The development of innovative products that meet basic mobility requirements, enabling the elderly and individuals of different abilities to take short trips or travel on wheelchairs, crutches, and mobile scooters, will change the global market. Various end-users in the market are looking for convenient mobility options such as public transportation, private cars, stairs and escalators. Leading suppliers are developing stair elevators, especially stair elevators for long-distance travel, where vehicles need to be customized to accommodate and carry wheelchairs or mobile scooters. Increasing attention to personalized design will stimulate demand for these products in the global market. Elevators specially for buildings are suitable for residential buildings, hospitals, and clinics, as well as commercial spaces such as shopping malls and offices. Due to increased awareness, the disabled and the elderly are increasingly adopting advanced mobile deviceswhich is one of the key drivers of the global market.
If you are an enterprise purchaseing commercial elevotors, people familiar with the industry do not have to worry about market problems.
How to install commercial Vertical Wheelchair lift?
Indoor Installation: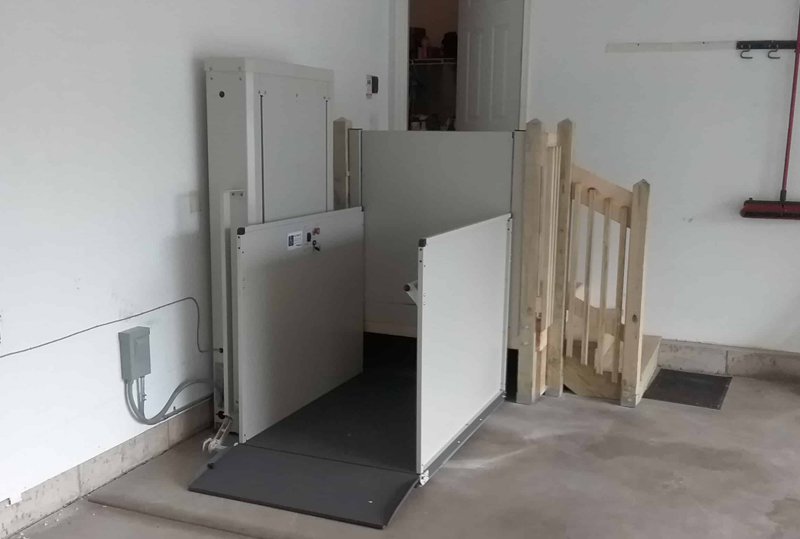 Indoor Installation commercial Vertical Wheelchair lift can be fixed at any corner of the house. You can choose to install against the wall or on the stairs. You need to select more than two fixed points. If the lifting height does not exceed 1.5m, you can select two fixed points. One fixed point can be fixed at the ground and the other fixed point can be fixed at the wall
Outdoor Installation: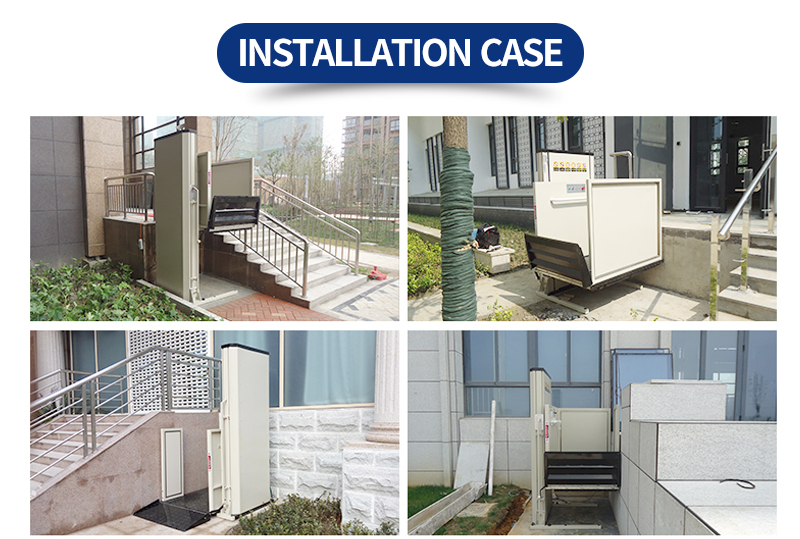 For outdoor installation Vertical Wheelchair lift, if there is no support around, you can choose to pull a diagonal brace to fix the guide rail. The diagonal brace can be fixed at the position of 2 / 3 of the guide rail, so as to obtain sufficient support. If you want to fix more firmly, you can make a cement floor and fix it firmly on the ground with bolts, so that the whole wheelchair elevator will not shake
The commercial Vertical wheelchair lift from TUHE can help you overcome obstacles and maintain your independence. Our selection of elevators includes permanent models, as well as impressive weight capacity, which allows them to transport you and your mobility scooter or wheelchair on different floors of your home. In addition, each model is manufactured with high-quality components and meets and exceeds national safety standards.
The cost of commercial vertical wheelchair lift is not the only criterion for selection. To sum up, when purchasing vertical wheelchair lift, whether you are an individual or an enterprise, you should first consider the performance of your wheelchair lift and whether to switch your real needs. Then when you install it at home, it better meets your needs. Commercial wheelchair lift shall conform to the business purpose of the enterprise. Finally, the cost of wheelchair lift can only counted as one of the considerations.
FAQ
1. What factors influence the cost of commercial vertical wheelchair lifts?
The cost of commercial vertical wheelchair lifts is influenced by factors such as the type of lift (enclosed or unenclosed), lift height, weight capacity, installation requirements, customization, regulatory compliance, maintenance contracts, brand reputation, local labor costs, and available financing options.
2. What is the difference between enclosed and unenclosed wheelchair lifts in terms of cost?
Enclosed wheelchair lifts, which provide weather protection, tend to cost more than unenclosed lifts. The added features and materials for weather resistance contribute to the higher cost.
3. How does the lift height affect the overall cost?
The vertical travel distance or lift height is a significant factor. Higher lift heights require more materials, engineering, and a robust design, leading to increased costs.
4. Are there weight capacity considerations in the cost of wheelchair lifts?
Yes, the weight capacity of a wheelchair lift affects the cost. Lifts with higher weight capacities require more robust construction and safety features, contributing to a higher overall cost.
5. What are some customizable features that may impact the cost of wheelchair lifts?
Customizable features include finishes, additional safety options, remote control operation, and aesthetic customization. These features can add to the overall cost based on the specific requirements of the project.
6. How does regulatory compliance impact the cost of wheelchair lifts?
Ensuring compliance with local building codes and accessibility standards may involve additional engineering and testing, which can contribute to the overall cost of the wheelchair lift.
7. Are there ongoing costs associated with wheelchair lifts?
Yes, ongoing costs include maintenance and service contracts. Some providers offer service contracts to ensure regular maintenance and prompt assistance in case of issues.
8. Can financing options offset the initial cost of wheelchair lifts?
Yes, businesses can explore financing options and potential grants or subsidies that may offset the initial cost. Some regions offer incentives for businesses improving accessibility.
9. How does brand reputation and quality influence the cost of wheelchair lifts?
Well-established brands with a reputation for quality and safety may have higher upfront costs. However, the investment often pays off in terms of reliability and durability.
10. What role do local labor costs play in the overall cost of wheelchair lifts?
Local labor costs for installation can vary based on the location and the availability of skilled technicians. Higher labor costs in certain regions may impact the overall project budget.