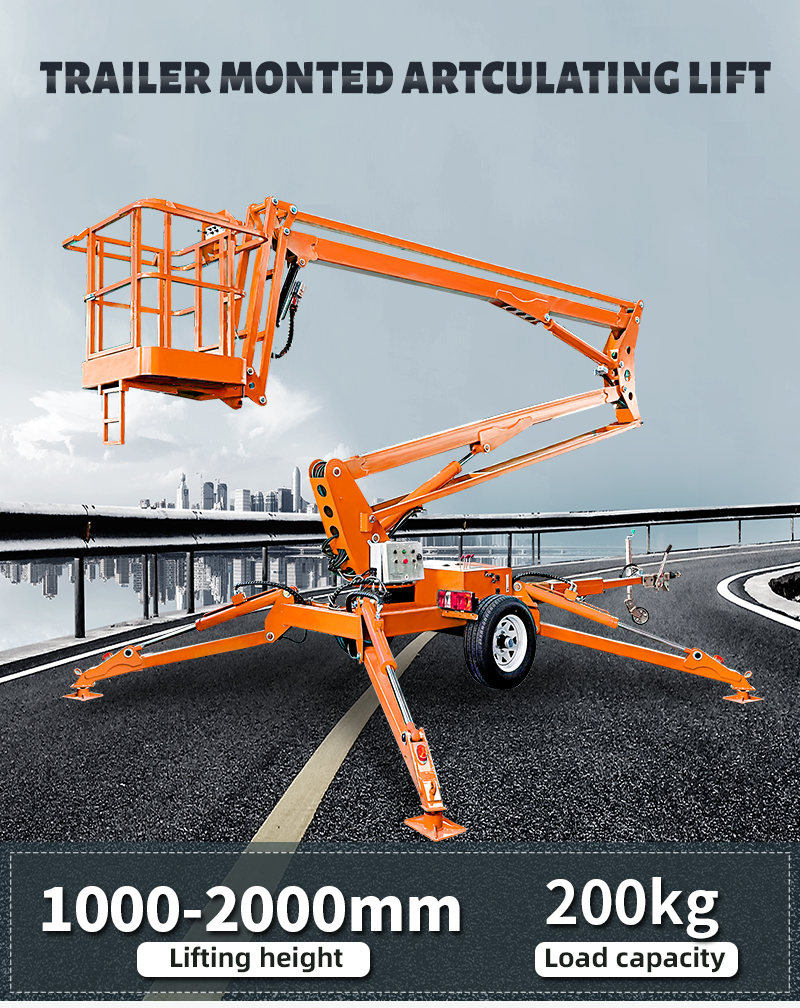 Articulated telescopic boom lift production
Articulated telescopic boom lift is a 360° rotation equipment which can help you reach to farther working distance. We have 10-20m platform height with 5.5-11m working radius, and the flexional tow bar can save the storage and transportation space. We have AC, DC, diesel and petrol different power for your choice. Also, OEM and ODM is acceptable.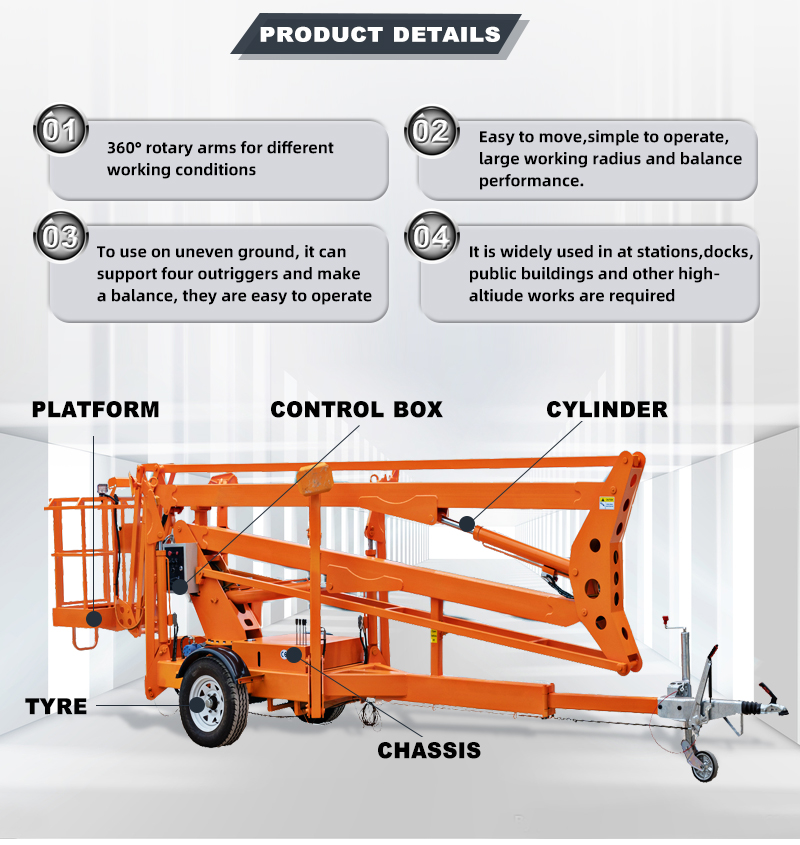 Articulated telescopic boom lift features
1. Towable boom lift can rotate 360° to get to different working angle. And, the telescopic arm can help you to reach farther working place.
2. Our articulated boom lift adopts international standard tow bar, which can be used in every country. With our special walking assistant device, the boom lift can move easily.
3. Four automatic outriggers on the telescopic boom lift could make the machine always be balanced while working.
4. As one of the most popular aerial work platforms, our boom lift is widely used in different work place, such as docks, sations, airports, building constructions and etc. This boom lift could greatly improve your work efficiency and reduce labor costs.

Articulated telescopic boom lift details
1. 360° rotation plate, smooth and stable.
2. Pneumatic tyre, imported tyre with long service life.
3. Doulbe controller, bottom control and platform control, only one control can be used in the same time.
4. Balance sensor, the boom lift only can be used when it's balanced.
5. Outrigger control stick, four outriggers can be controlled separately at the same time.
6. International standard tow bar, to help you move the boom lift easily.
7. Warning lights, while the boom lift is working, there will be warning lgiht and sound, to keep people safe away from the machine.
8. Digital display control panel, to help you understand and operate the articulated telescopic boom lift well.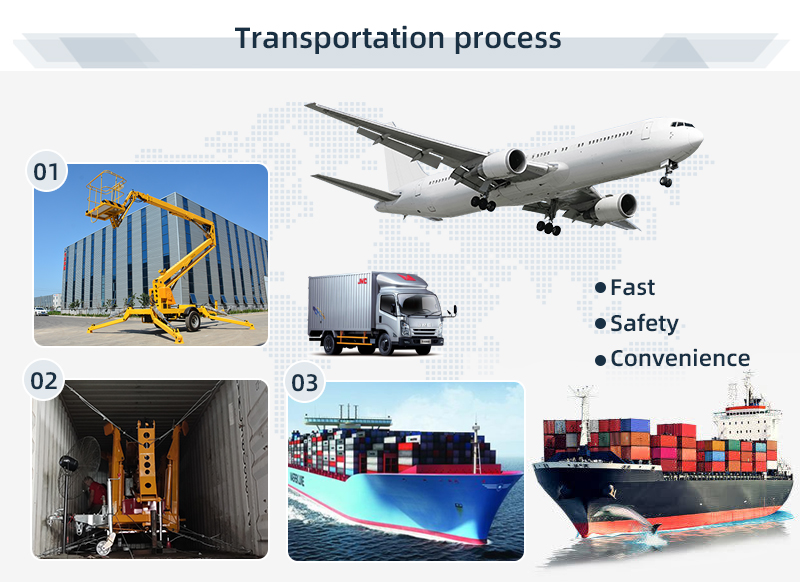 Articulated telescopic boom lift shipping
TUHE articulated telescopic boom lift just needs one 20ft container for shipping, and a 40ft container can hold 2-3 boom lifts. We will fix the boom lift firmly in the container to you.
If you want to know more about our boom lift, welcome to contact us!