Custom Small elevators for homes for Australia
Hydraulic home elevator is widely used,because it needs less space and it is more economical, so it is very popular in the market Australia. At present, our family elevator is exported to many countries, and we also have many customers in India. Because of its hydraulic system, this elevator is relatively safe.
With the continuous improvement of people's quality of home life in recent years, home elevators have begun to be chosen and popular by more and more people.As a manufacturer engaged in the elevator industry for more than ten years, the hydraulic elevator is a product developed by our technical team specifically for private residences.
Home elevators bring major convenience and comfort to everyone's daily life. Proper maintenance of the villa elevator can make it run stably for a long time, making you and your loved ones feel more stable, quiet and comfortable when riding the elevator.
Small elevators for homes Style options for Australia:
Small elevators are a form of home elevators. For private elevatos, the style of the elevator is determined mainly by considering the well environment and personal preferences. The well environment is completed. Personal preference is more important in personal preference because elevators are originally used by families, followed by cost and difficulty. We can customize a small home elevator for your home according to your home decoration style.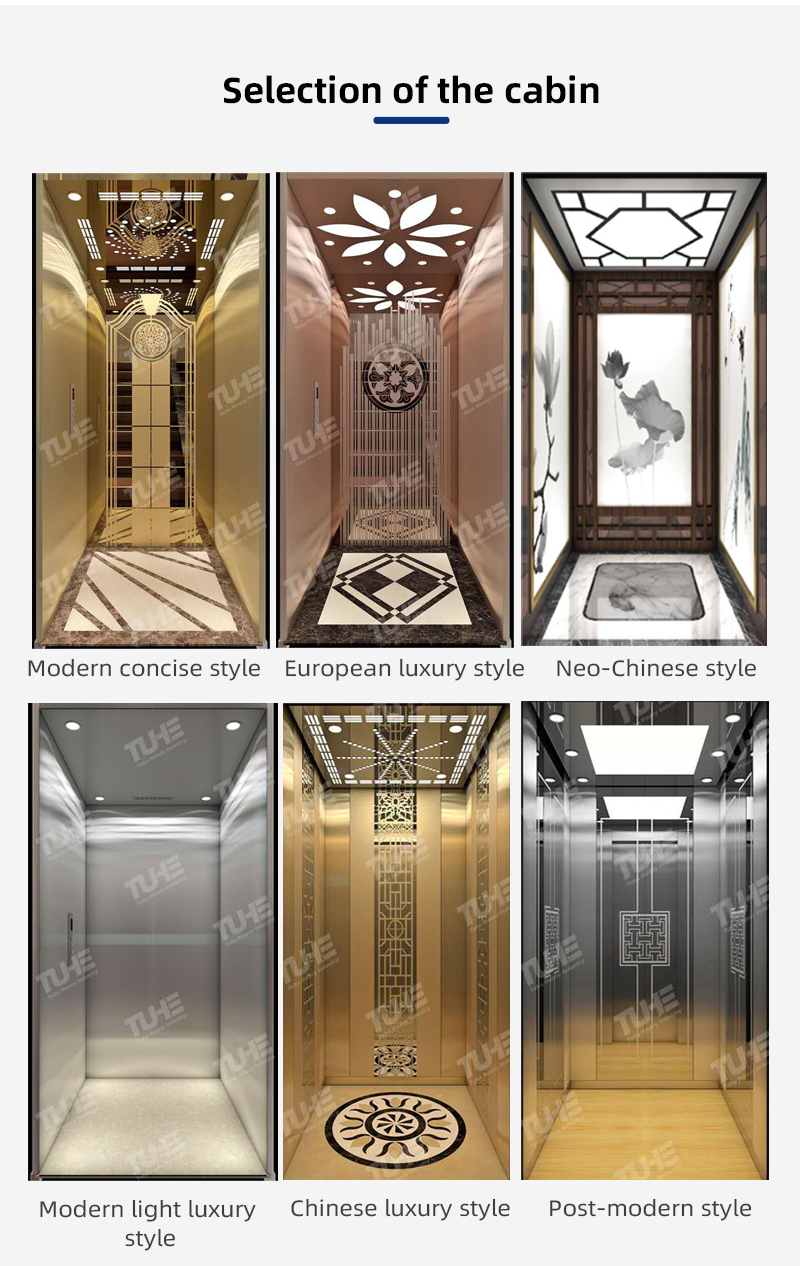 There are a large number of farm houses in Australia, all equipped with small elevators. It is not uncommon for single-family villas in wealthy areas to be equipped with small elevators. If you are running an elevator business in Australia, you can represent our small elevators, which will give you rich returns.
There are many styles of Small elevators for homes, which are introduced from the following different aspects:
1. From the perspective of operation mode, it can be divided into traction, forced drive, screw, hydraulic, etc.
2. From the way of opening the door, it can be divided into automatic door, hand-pulled door, automatic door and hand-pulled door.
3. From the perspective of car decoration, there are more, light luxury, minimalist, Chinese, European, etc., various
4. Configure according to the condition of the shaft. Generally, a closed shaft is equipped with a closed car, and a sightseeing shaft is equipped with a sightseeing car. Three-sided sightseeing or partial sightseeing is possible. It is recommended to install glass windows on the door.
5. Various car shapes. Rectangular, circular, and combined types are all possible, but automatic folding doors with transparent materials are recommended.
6. Due to the large number of elevator components in villas, it is not easy to use all-transparent glass for family sightseeing elevators.
For the cost of a traction elevator in the USA, the price for a two-story building is between $12,000-$28,000. Prices also vary by size, fitout and configuration. Each additional layer increases by approximately 0.
Small elevators the main safety measurement:
As a new technology, the price always be high. For example the price of screw lift is generally about USD10000-40000 for two floors and USD 20000-45000 for three floors. It is the most expensive of all home elevators. It may be because the appearance is beautiful, so even if the sound is loud and the price is high, many customers are willing to choose it for Australia.
If you buy from a small elevator distributor, there is a part of the middle price. As a professional manufacturer of small household elevators, we can directly supply elevators to you, saving intermediate links. Choosing a home elevator manufacturer can help you save costs.
TUHE Small

homes

elevators Advantages for

Australia

:
Our small home elevators are developed for the Australian market, complying with local laws and industry competition rules. On an equal trade basis, our small home elevators have some advantages in Australia.
1.Occupies a small space and large internal use space;
2.It can be installed in the middle of the stairs, against the wall, in the shaft, etc.;
3.There is no requirement for the height of the top floor, and a half-height door is optional;
4.Panoramic sightseeing on all sides, simple, beautiful and generous;
5.Electricity consumption: 220v, the daily electricity consumption of the elevator is almost the same as that of the refrigerator
6.No noise: Because there is no computer room, there is no sound when sleeping upstairs.
7.No speeding out of control, no rushing to the top, squatting to the bottom, etc.
TUHE Small elevators for homes configuration and selection:
Different loads and models are available;
Small size elevators can carry 2-3 people or more, and there are a variety of sizes to choose from;
Colors and internal configurations can be customized according to requirement which can be integrated into various home decoration styles;
Flexible door opening direction is optional;
Optional manual door and automatic door, and a variety of rich accessories for selection;
Outdoor installation plan can be provided;
Practical and ideal upgrading plan for high-rise duplex buildings and villas;
Small elevators for homes

safety measures:
1、Both automatic and manual doors have electromechanical interlocking function to prevent the landing door from being opened when the door is opened and the elevator is not present.
2、Elevators with no doors in the car are equipped with light curtain doors to prevent the danger of friction, collision, and squeezing.
3、It is recommended to install a local telephone extension in the car to prevent an alarm for help when a fault is trapped.
4、Self-rescue measures and procedures have been added.
Small elevators for homes Precautions:
1. Small elevators for homes Overweight is prohibited.
Different Small elevators for homes have different bearing capacities, so Small elevators for homes do not need to be overweight during the entire application process. It is strictly forbidden to bring items that are too large, too long or unclean.
2. Pay attention to clean up.
During the entire application process, Small elevators for homes are prone to electrostatic induction and become dirty. Therefore, home elevators must be regularly cleaned and maintained. The cleaning of home elevators includes the cleaning of elevator doors, the interior of Small elevators for homes, the side door slots of the car, and the floors of Small elevators for homes.
Note: When using Small elevators for home avoid using strong corrosive cleaning appliances to avoid damage to Small elevators for homes components.
3.The conditioning of elevator doors and landing doors.
The common faults of Small elevators for homes usually occur next to the elevator doors and car doors. Pay attention to the maintenance of the hall doors and car doors. The upper frame of the door maintains stable lubrication according to the oil supply, and Small elevators for homes are not prone to noise when the door is closed during operation. Be careful to check the power switch wiring for Small elevators for homes safety touchscreens or safety light screen touchscreens.
Home elevators bring great convenience and comfort to everyone's daily life. Small elevators for homes are well maintained and can run stably for a long time, making your elevator rides feel smoother, quieter and more comfortable for you and your loved ones.
Different models of small home elevator for homes:
1.2

storey small elevator for homes:
It only has 2 stops ground floor and first floor. The overhead request is 2200mm, if your head is not 2200mm, it doesn't matter.We can customize the non enclosed lift car for you. The requirement for the pit is not necessary. There can be a 10cm pit. In this way, the floor of the lift car will be at the same level as the ground floor to facilitate access to the elevator. If you can't make a pit, you can also install it, just need to step into the elevator. It's only about 7 cm height of the car floor so it's not a problem. The minimum space requirement is 60 * 70cm. It can be installed in the middle of the stairs or on one side of the stairs. If you reserve a professional shaft for the house, it is perfect. If there is no space in your house to install, it can also be installed outdoors. We can provide self support aluminum alloy shaft with tempered glass. The entrance and exit direction of the elevator can be through door opening, right angle door opening, etc., which are all customized according to your requirements and installation conditions.
2.

3 storeys small elevator for homes:
It has 2 stops, ground floor, first floor and second floor. The overhead request is 2600mm because the elevator will be equipped with speed governor, which is one of the safety control components in the elevator safety protection system. When the elevator is in operation, no matter what reason causes the car to overspeed or even fall, and all other safety protection devices do not work, the speed governor and safety gear will act in linkage to stop the elevator car and keep it stationary, so as to avoid casualties and equipment damage accidents. The speed governor needs to be installed at the top of the guide rail support, so the overhead needs to be at least 2600mm. Other requirements of the 3 storey elevator are similar to the 2 storey elevator.
3.

4 or more storey small elevator for homes:
If your house has 4 floors or more, the hydraulic elevator will not be recommended. We prefer you to install traction elevator Hydraulic elevators are more suitable for buildings with small install space, no pit and less floors. It is only cost effective and safe enough to install hydraulic elevators on more than three floors house. Traction elevator requires a pit of at least 300mm. We hope you have prepared a pit for the house, or you can make a pit, overhead at least 2800mm, because the traction motor needs to be installed at the top,so the requirement for the overhead is relatively high. The traction elevator is characterized by stable operation, fast speed, and the principle is unified all over the world. You can find any elevator service company for maintenance. Traction elevators need professional shaft installation. If there is no shaft, we can also provide steel structure or aluminum alloy shaft to meet the installation requirements. It can be installed indoors and outdoors. In terms of door opening mode, you can choose manual landing door, side opening automatic door or center opening automatic door.
So if you plan to install an elevator in Australia, you can contact us, and our engineers will provide you with free solutions for your reference according to your installation environment.

We have invested in a variety of small home elevators in the Australian market. From 2 storey small elevator, 3 storey small elevator and 4 storey small elevator, we hope to develop more markets in Australia and serve local people.